Justin Owen Rides Blake Mitchell's Big Cock, Then Eats His Cum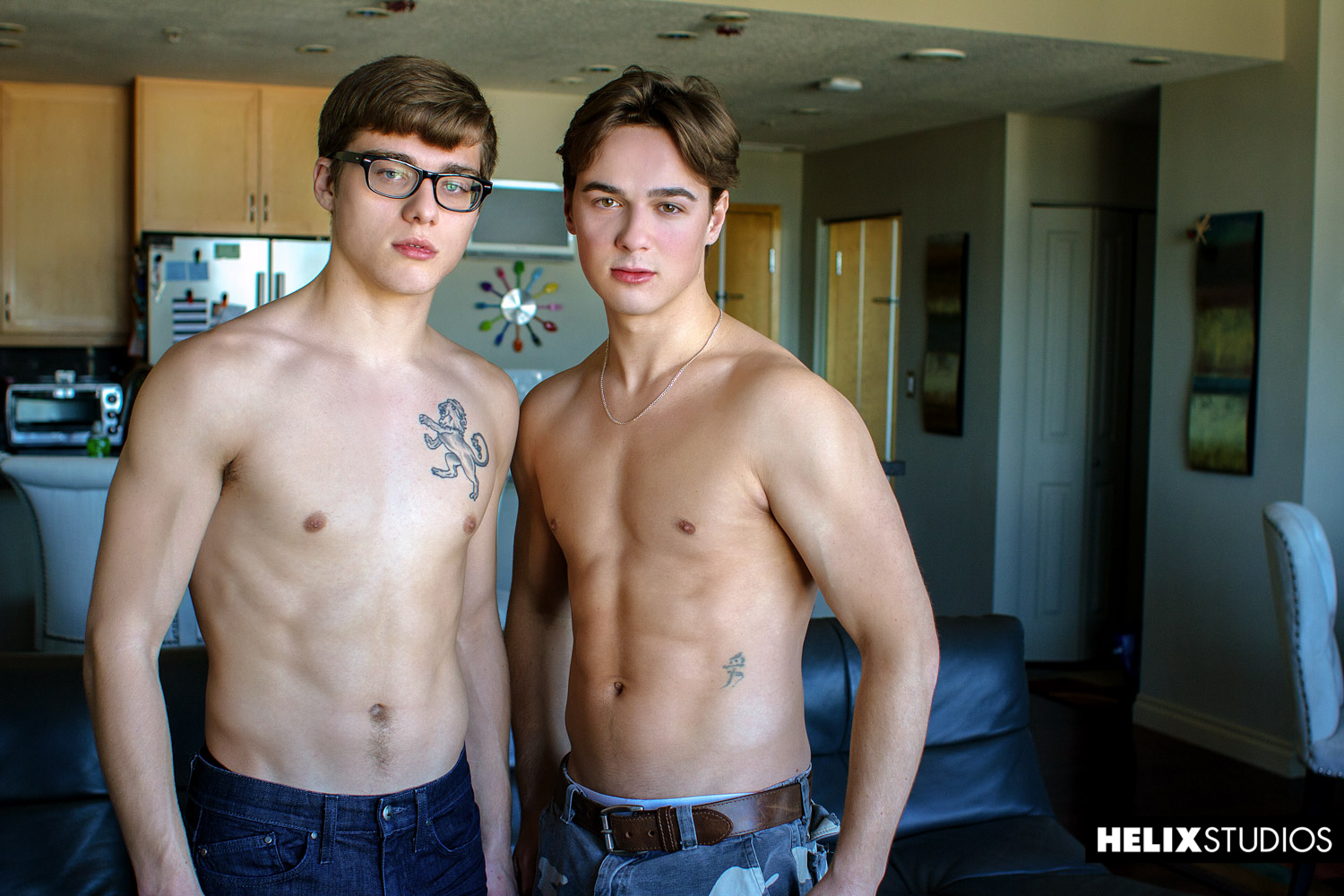 Today's Helix scene with Blake Mitchell fucking Justin Owen isn't just some of Justin's best work ever, it's probably the best Helix scene of 2016 so far.
Some people don't like Justin Owen's cheesy dirty talk and his over-narration of every single thing he does in his gay porn scenes ("I love the way my ass slaps against your fucking stomach, ooh, I love that sound"), but it's grown on me, and quite frankly, I love it! More importantly, Justin Owen is a fantastic performer whose expert sucking and fucking skills negate any dumb things that are coming out of his mouth. What's important is what's going in his mouth: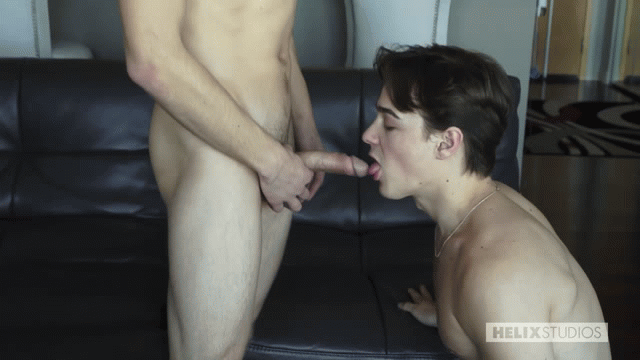 Justin Owen is such a good cocksucker.
Justin Owen is one of the very best gay porn stars working today, period.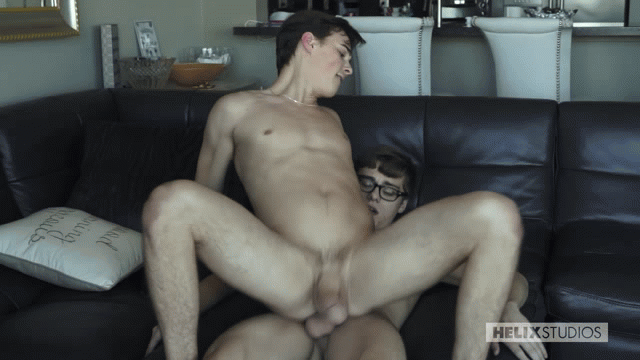 A great gay porn star can sometimes bring out the best in his scene partner, and that is the case here. When Justin orders Blake to really pound him, he happily obeys the command, and it's one of Blake's best performances ever:
Blake Mitchell shooting a huge load all over Justin Owen's ass is fantastic, but Justin scooping up that cum with his fingers and eating it is even better: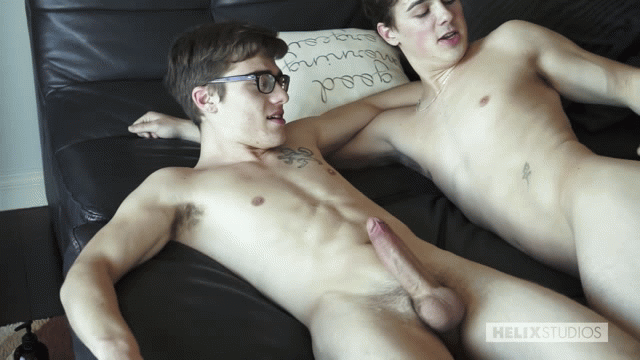 Trailer (watch full scene here):
[
Helix Studios: Blake Mitchell Fucks Justin Owen
]