Sean Cody's Sean/MTV True Life's Ben: The Gay-For-Pay Porn Star's Best Scenes
In honor of Sean Cody's Sean (a.k.a. Ben) making his big MTV debut tonight on True Life: I'm A Gay For Pay Porn Star, here is a quick recap of all his Sean Cody gay porn scenes, for those who are just discovering the gay-for-pay star's work for the first time.
Sean is an extremely well-endowed gay-for-pay performer who first appeared on Sean Cody about six months ago. He has been in 10 gay porn scenes, starting with a solo back in June:
[
Sean Cody: Sean Strokes His Cock
]
Despite the massive size of Sean's cock (and despite the fact that he's married with children, as we learned on his episode of MTV's True Life), Sean has bottomed just as many times as he's topped on Sean Cody. And as we saw in his most recent bareback fuckfest with Rowan, he's actually pretty good at it, for a straight guy.
Here are all of Sean's (a.k.a. True Life's Ben) bareback gay porn scenes on Sean Cody, ranked in order of worst to best. Click any link or photo to watch the full video.
8.

Sean Fucks Graham Bareback
7.

Sean Fucks Joey Bareback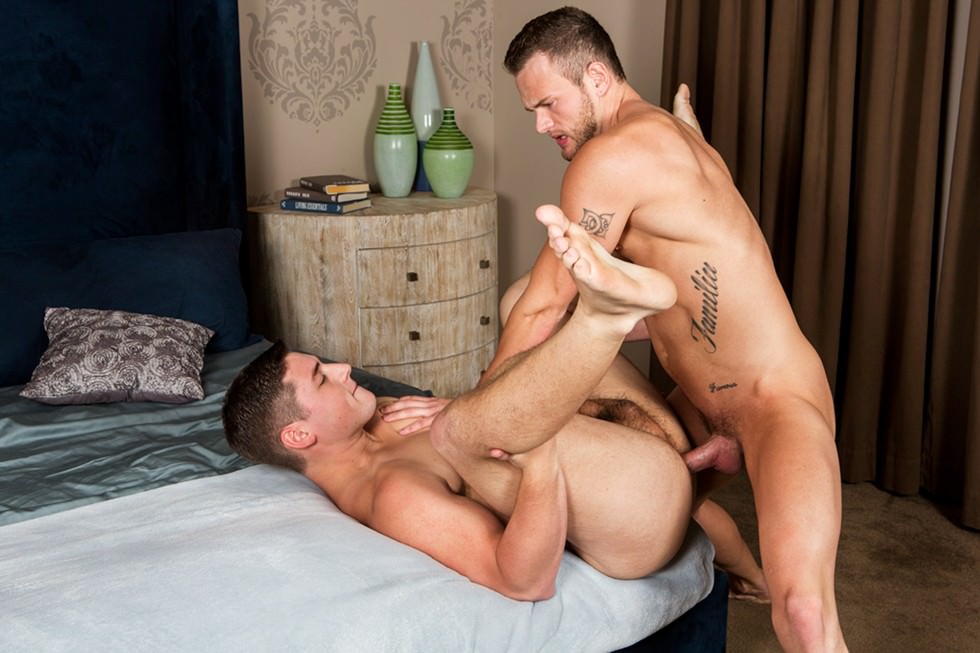 6. Sean Fucks Forrest Bareback
5.

Sean and Tanner Flip-Fuck Bareback

2.

Sean Fucks Lane Bareback
1.

Sean, Curtis, And Blake's Bareback Fuckfest
[Sean Cody: Sean's Bareback Filmography]
[FYI: Sean Cody's $1.00 trial membership allows you to watch every Sean video, plus over 2,000 others. Just use this link.]