Christian Grandmother Arrested At Water Park For Shoving Child Off Inflatable Toy And Calling Him "Fat Ass"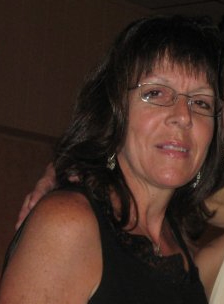 Sounds like standard behavior from the typical Christian grandmother in America. Actually surprised she didn't beat the child to death, tbh. Via TheSmokingGun:
A self-described "Christian woman, a grandmother" was arrested yesterday at an Ohio water park after witnesses told police she called a child a "brat" and "fat ass" and pushed him off a floating toy.

Cops responding to a disorderly conduct complaint at the Cedar Point Shores Waterpark in Sandusky spoke with Jennifer Hutton, 32, who described a confrontation in the kids pool between her son and a 67-year-old Michigan resident.

In a police interview, the suspect identified herself as "Jennifer Lee Miller" and provided a cop with her date of birth, home address, and phone number. While admitting that she called the boy a "brat," "Miller" denied "swearing at the child" and said she did not touch the minor.

"She stated she was a Christian woman, a grandmother, and she wouldn't do such a thing," a patrolman reported.
[TSG]
Cops later found that the woman had given them a fake name and address (her real name is Janet Nale), and after she admitted lying to them, she was arrested for obstruction and sent to jail.