Here's The Trailer For The Offensive New Tranny Porn Parody Of The Brady Bunch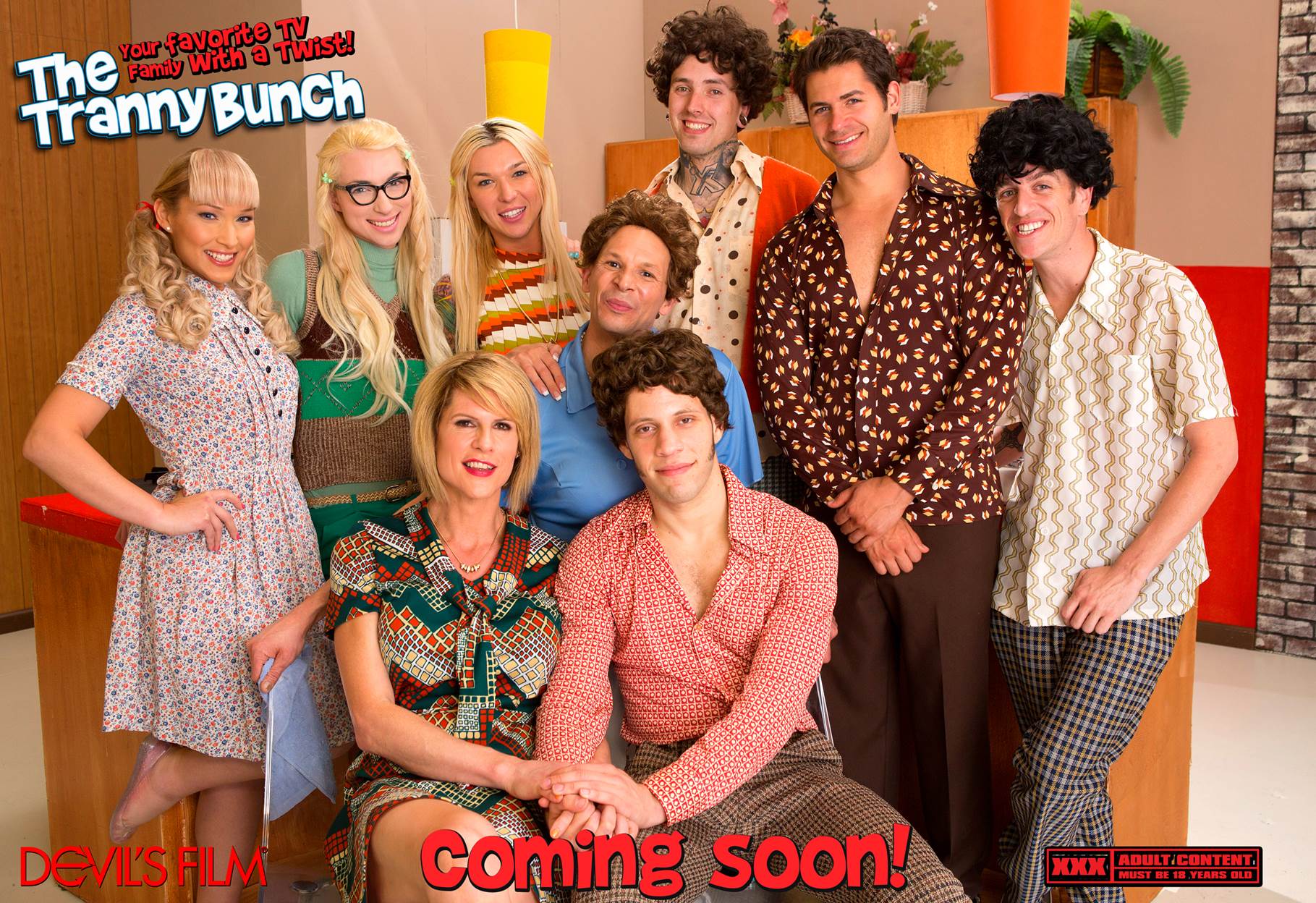 If you think gay porn with stepdads fucking their stepsons and/or priests fucking their parishioners is creepy, what about fathers fucking their tranny stepdaughters and brothers fucking their tranny stepsisters? You'll get that and so much more (including a tranny Alice!) in a new porn parody of the Brady Bunch called The Tranny Bunch, from tranny porn studio Devil's Film.
The revamped theme song in the trailer below is as offensive as you might expect, with a line about the tranny mom "luring" her unsuspecting husband (played by Wolf Hudson) in without showing him what's "under her skirt." Then again, this is the tranny porn genre, which is meant to offend by virtue of the very name it still calls itself ("tranny porn," as opposed to the more socially acceptable "transexual porn"), so the fact that this is transphobic shouldn't come as a surprise. I guess we can at least be glad there's no one playing a trans version of Cousin Oliver? He was just the worst.
The guy playing Peter, Giovanni Francesco, is hot as fuck, so at least there's that.
Here he is in an old SG4Ge scene:
And here's the separate trailer for his scene with his tranny stepsister Marcia: