Joey Mills Drinks Two Of Drake Von's Loads, One Fake And One Real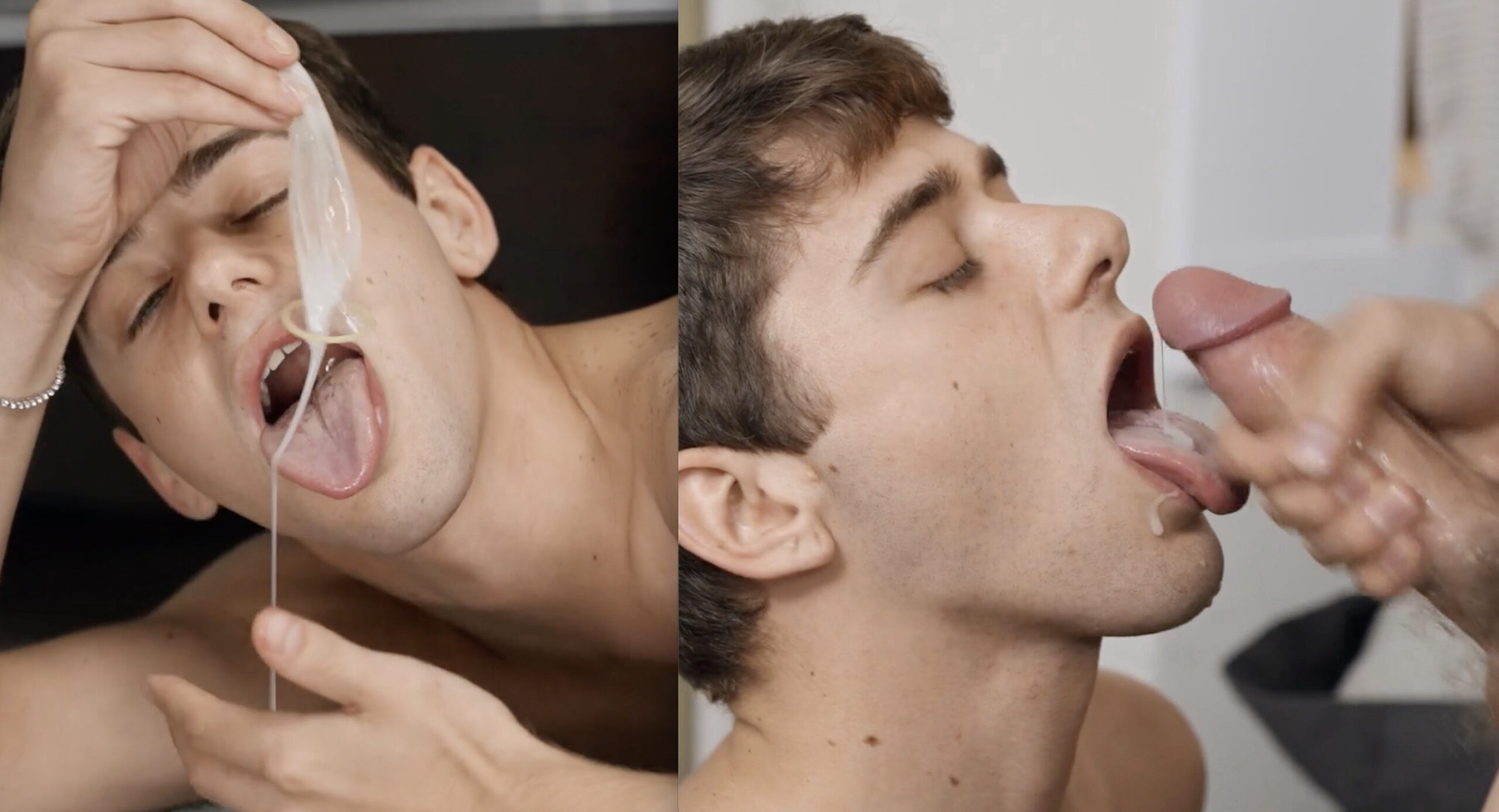 Whether you're a fan of fake cum or real cum, there's something for everyone in today's Men.com scene. There's even a woman and some straight sex featured in this gay scene from the gay porn studio, if you wanted to see some of that. (You know you did, admit it!)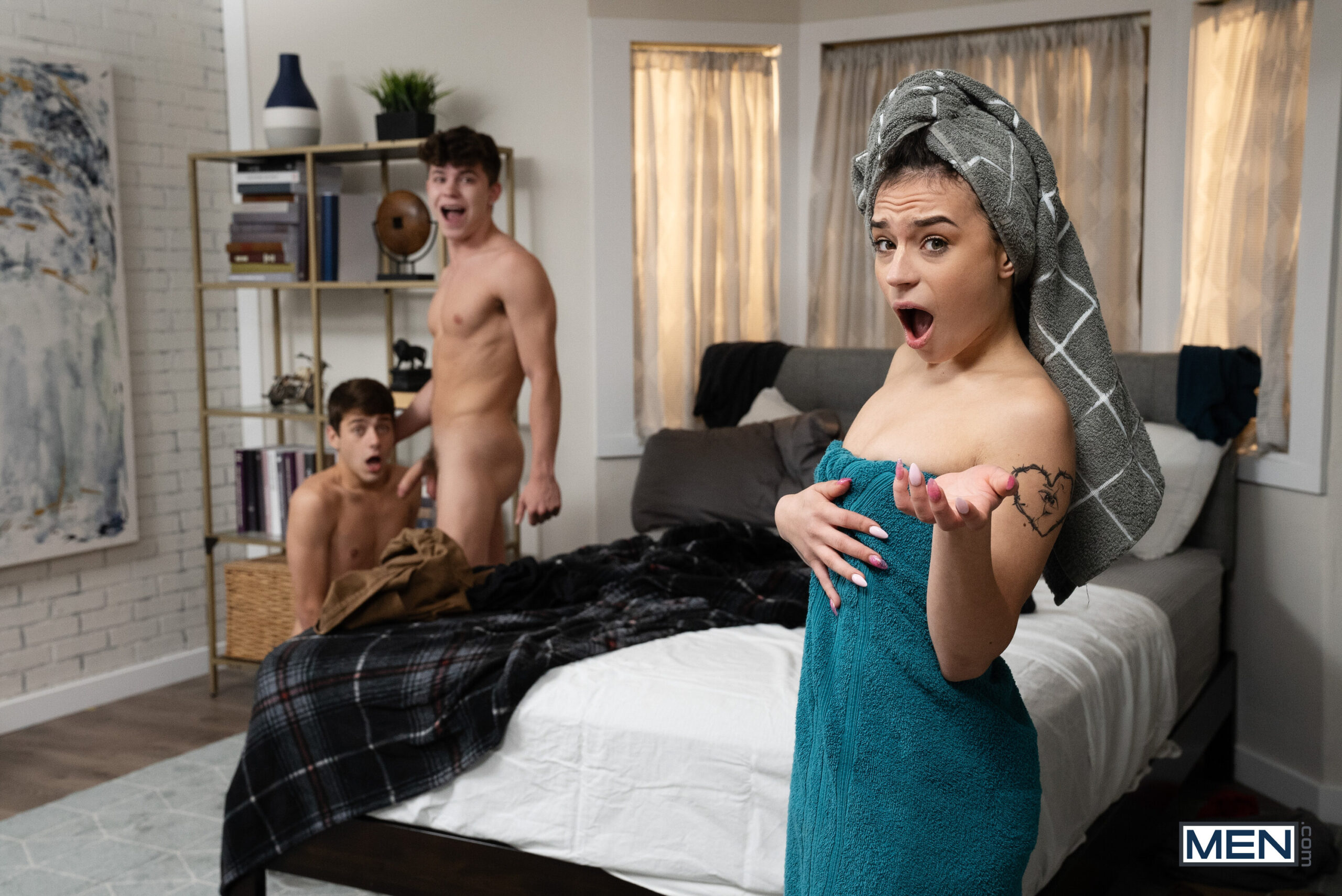 First, Joey Mills drinks Drake Von's fake cum out of a condom after Drake fucks his girlfriend in the bed above where Joey is hiding:
Hopefully this is icing or something natural (egg whites and corn starch?), and not some kind of lotion. That can't be good for you.
When the girl leaves and Drake discovers that Joey has been spying on them, you'll never guess what happens next.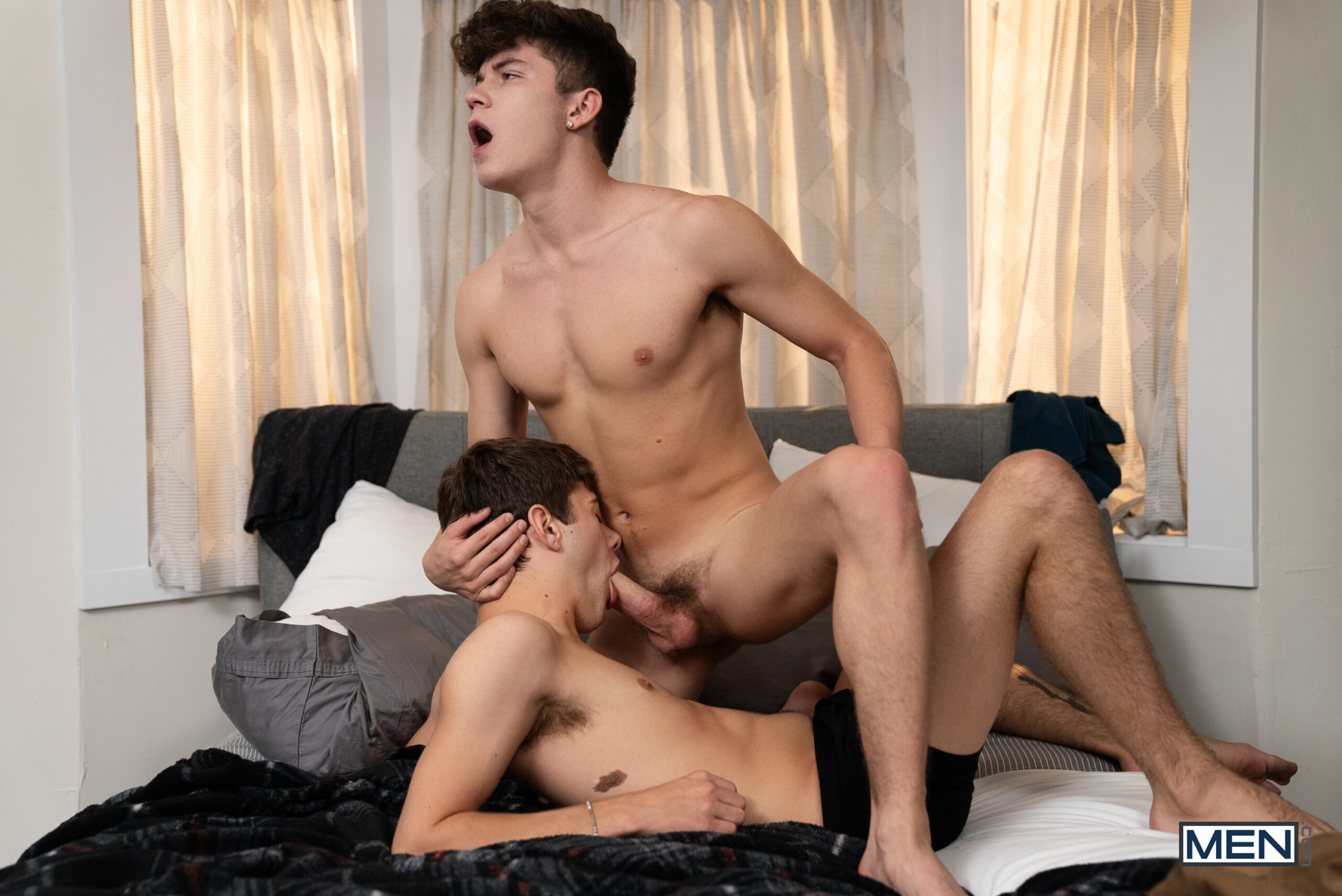 After fucking the cum out of him, Drake Von shoots (real) cum onto Joey Mills' face, and then Joey cleans off Drake's cock with his mouth: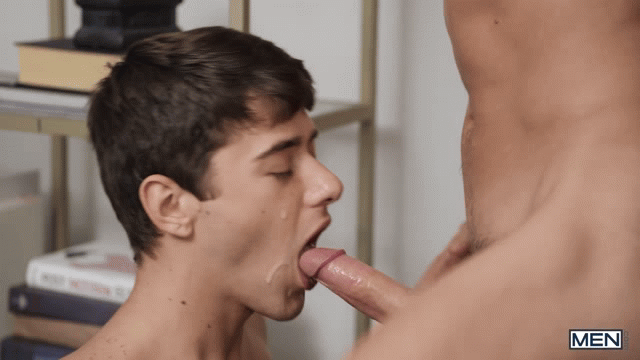 The girlfriend walks back in and catches Joey drinking Drake's cum at this point, but I'll spare you the gif of her "what the fuck are you guys doing?!" face.
More of Drake Von fucking Joey Mills in "Peeping Joey":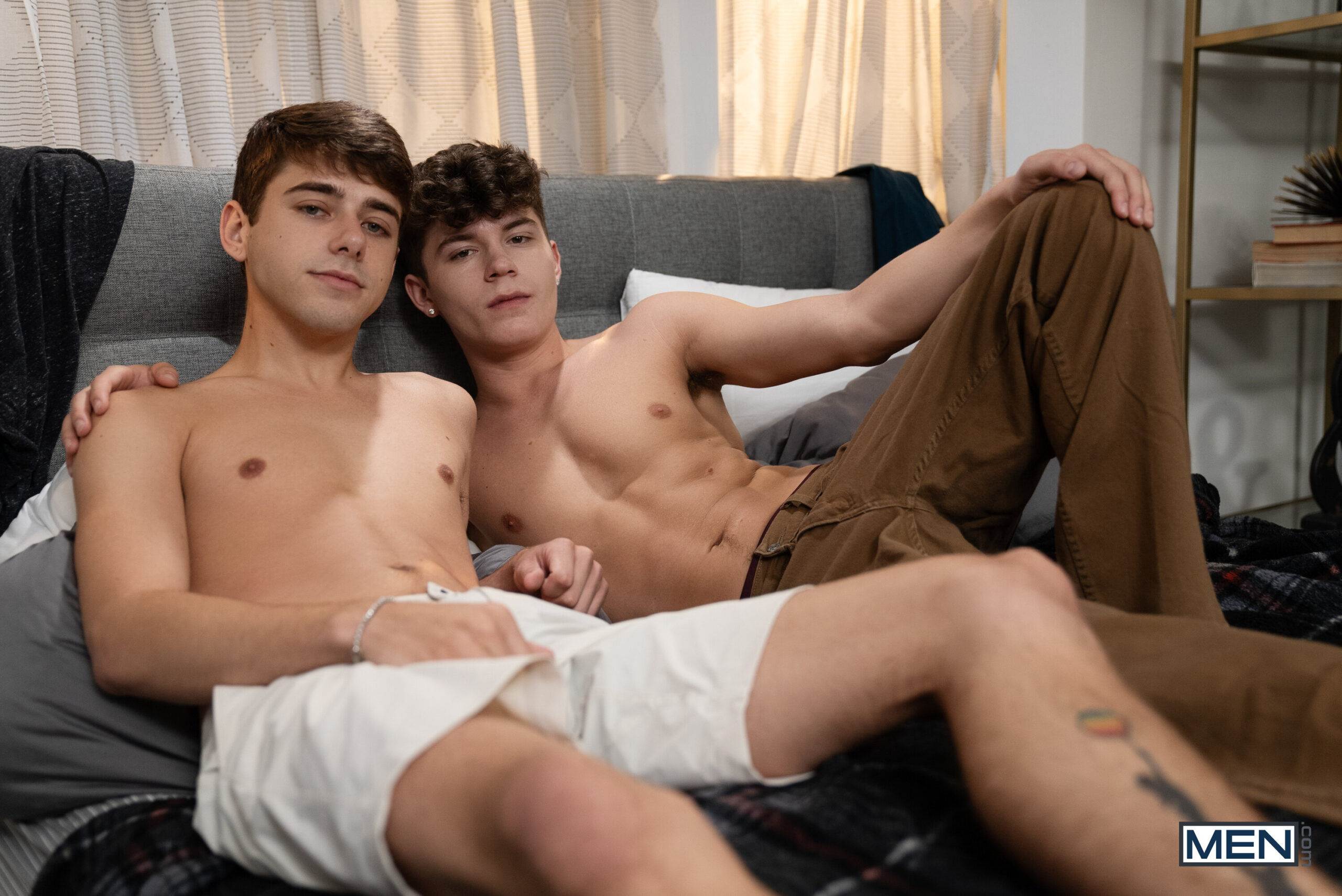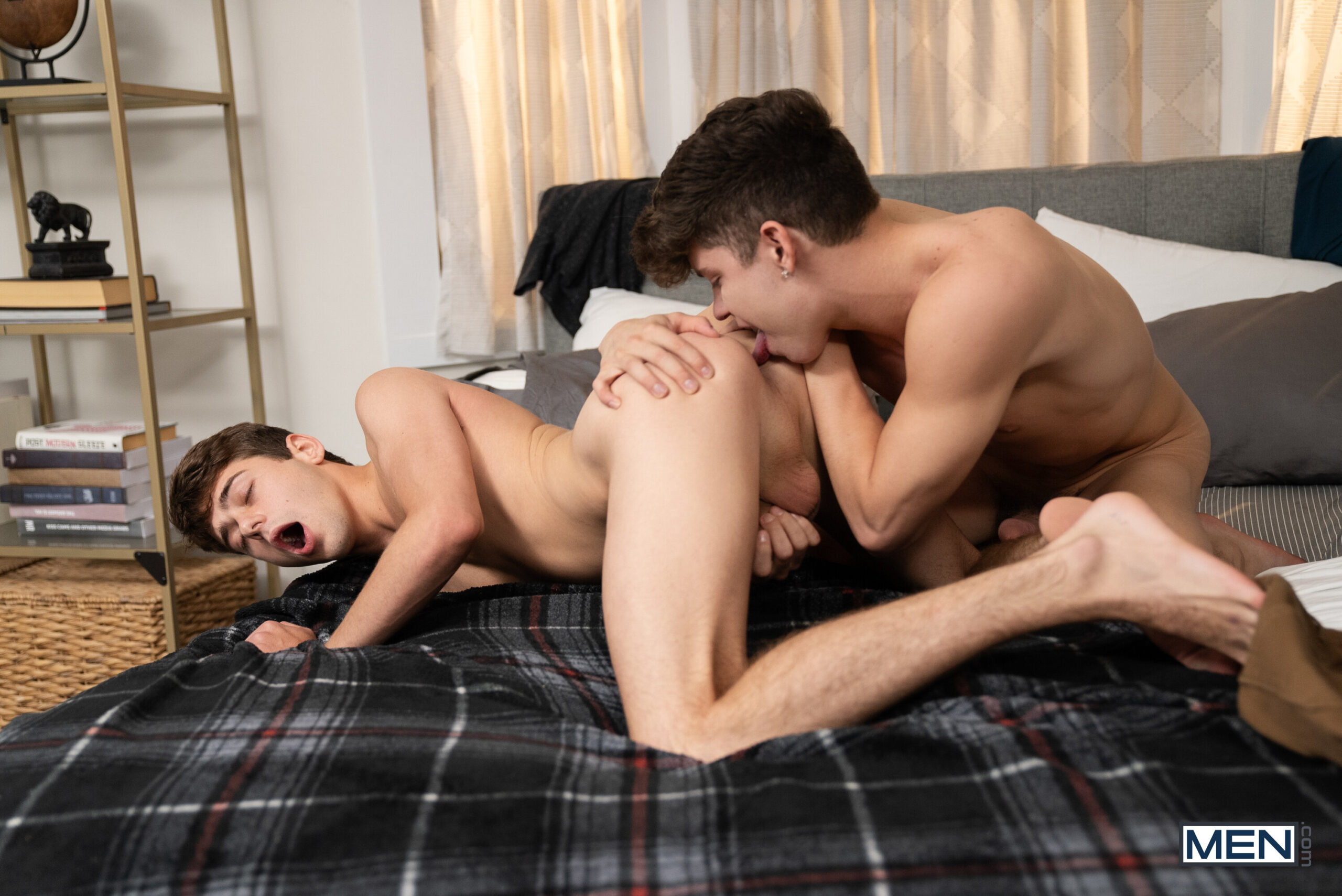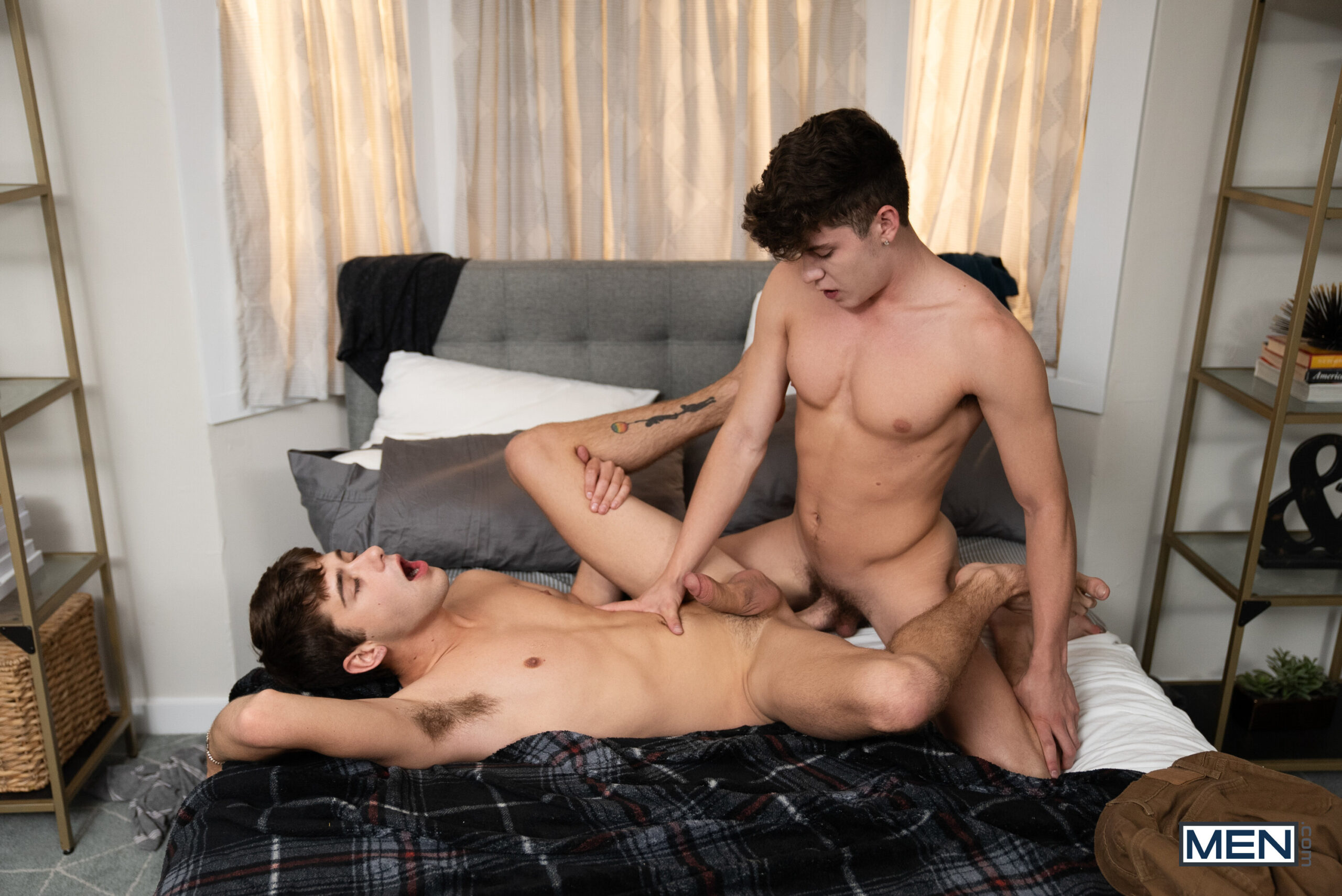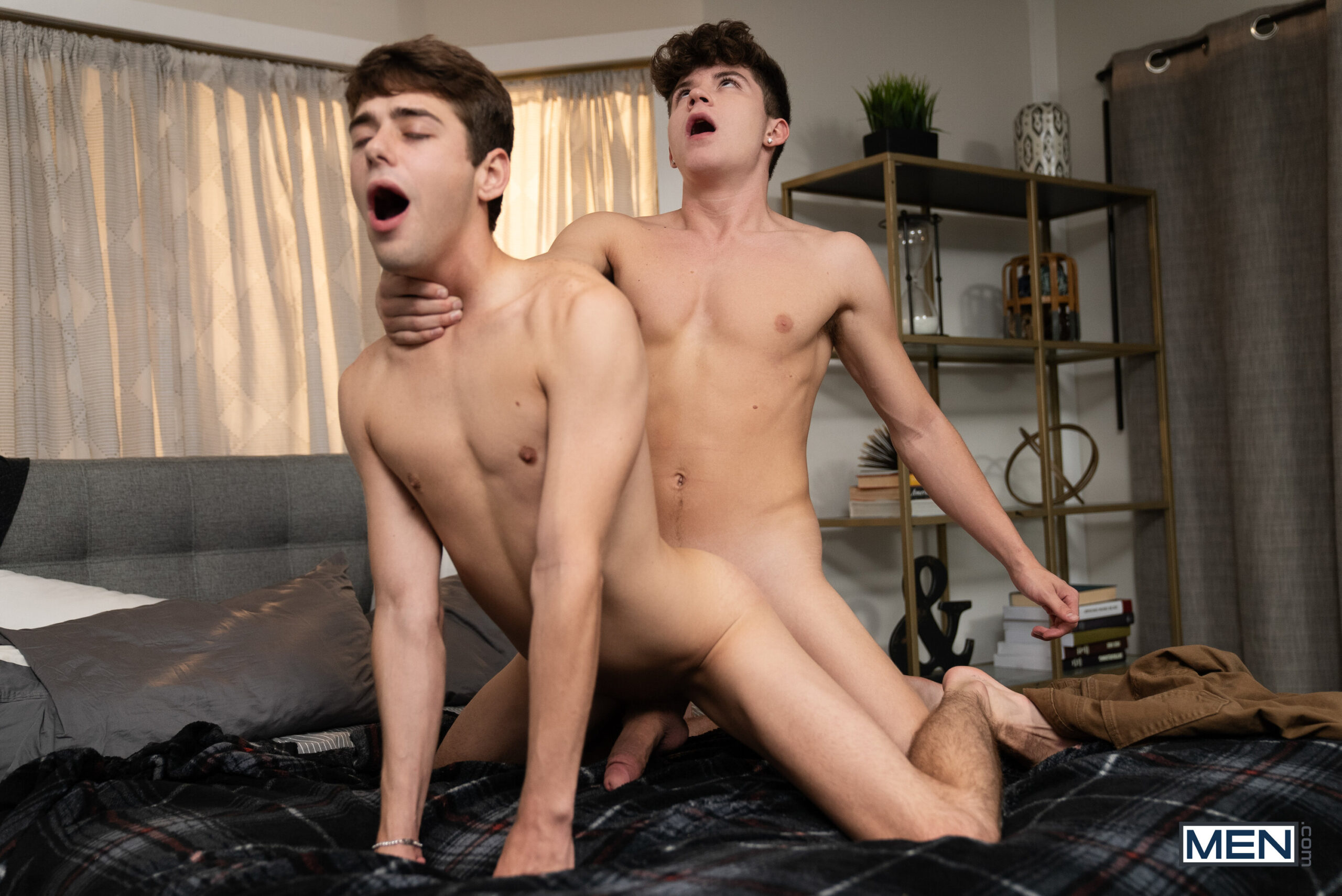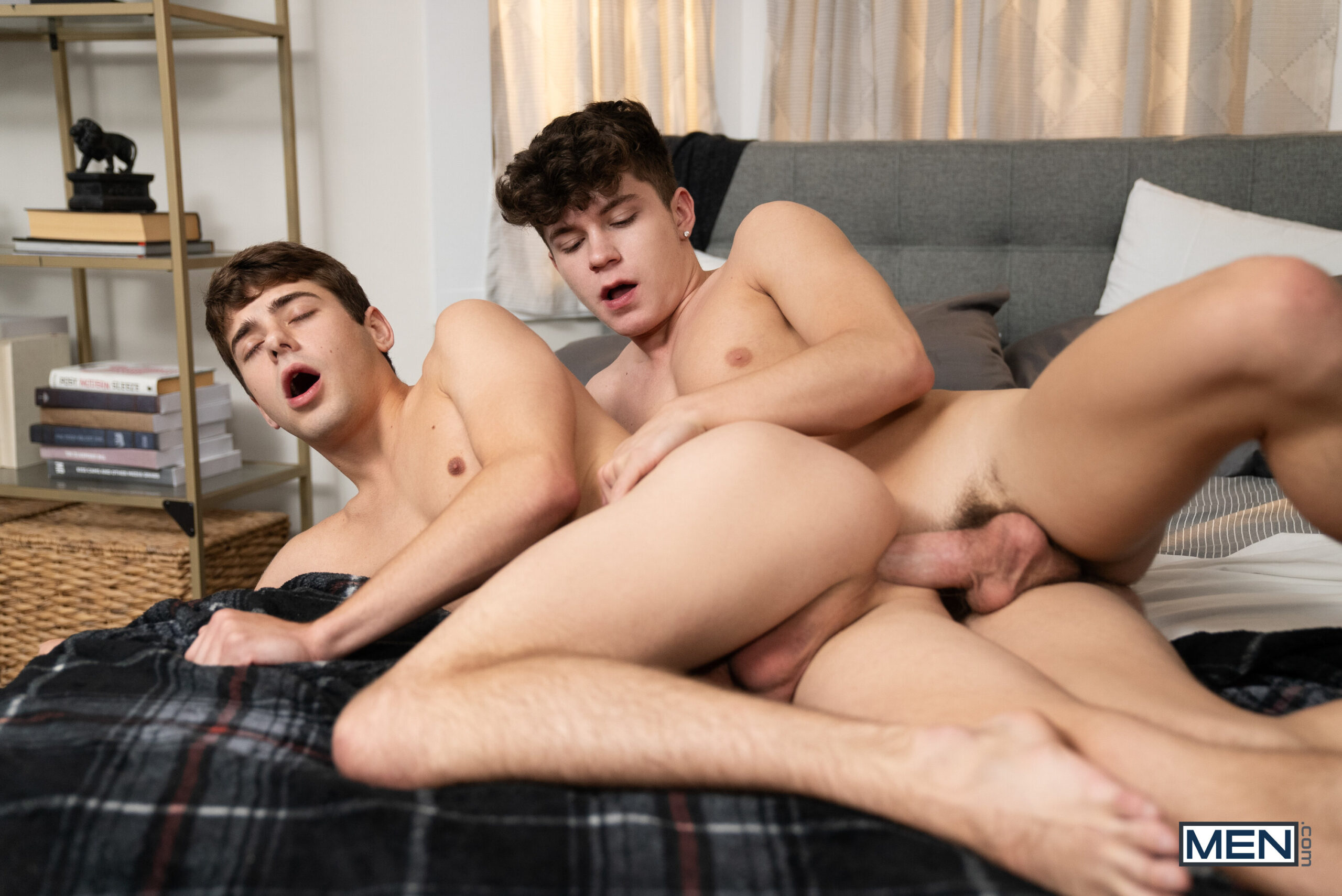 Trailer (watch full scene here):
[
Men.com: Drake Von Fucks Joey Mills Bareback
]