Minnesota Twink Jailed Over Skittles Assault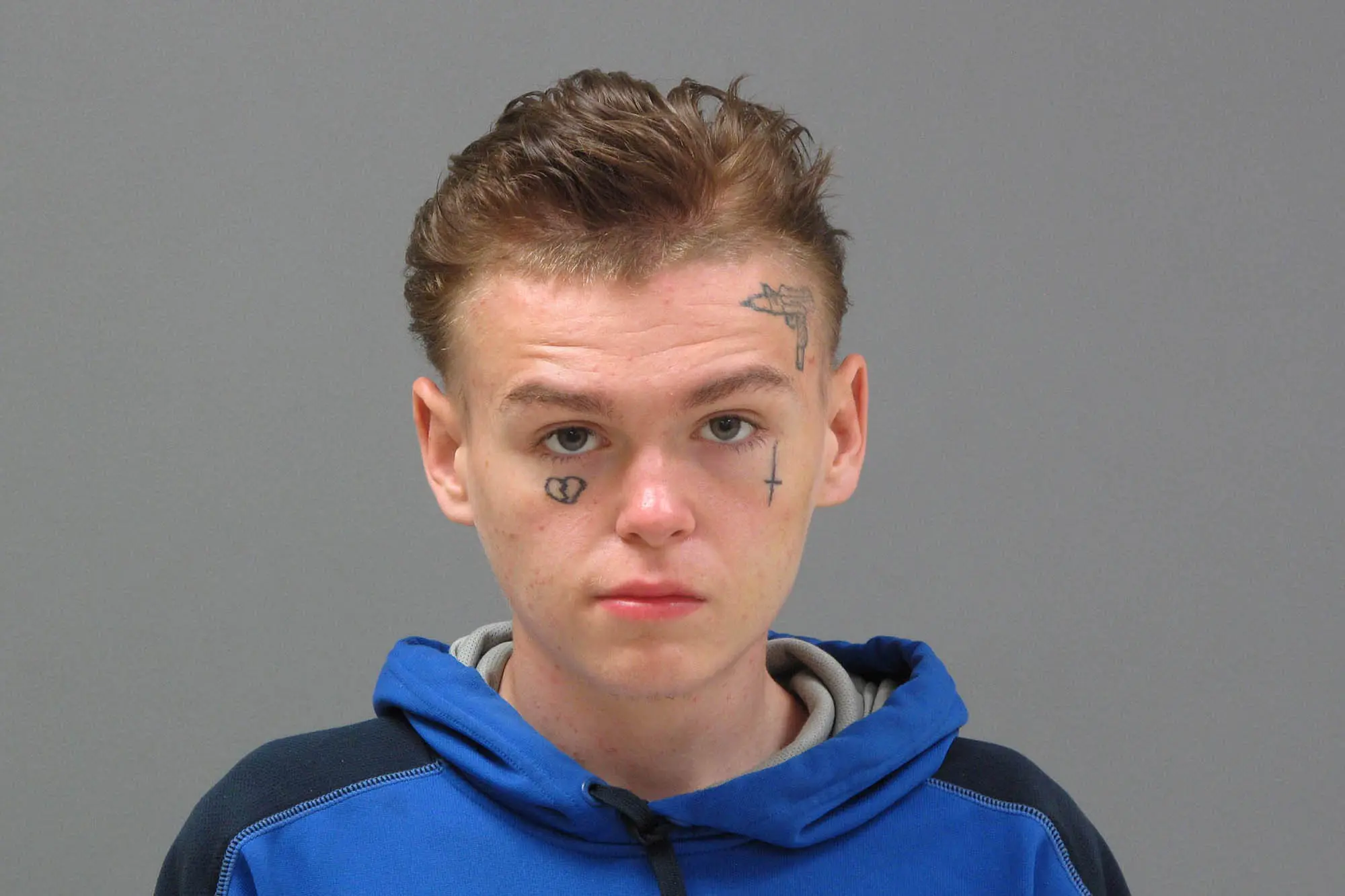 No, that's not a picture of a new BoysHalfwayHouse model, it's the mug shot of a Minnesota twink jailed for throwing a Skittle at someone. Yes, "a" Skittle…as in one, which he allegedly threw so hard, it caused the victim's back to sting. Via The Smoking Gun:
A Minnesota man is behind bars following an unprovoked Skittles attack on restaurant patrons and employees, police report.

Investigators say that Tristan Stetina, 19, walked into a Mankato eatery Friday afternoon and "began throwing Skittles at employees and customers."

A woman identified as "Victim 1" in a court filing told police that she was "hit in the back with a Skittle which caused a stinging pain."
First of all, I love that his name is Tristan. Second, is this a joke? No, it's not. More:
After locating Stetina at a nearby business, the teen allegedly "pulled away and attempted to break free from officers" as they were trying to place him in handcuffs. Stetina, who tried to trip one cop, was eventually subdued by three officers, according to a probable cause statement.

Stetina was charged with misdemeanor assault for the alleged Skittles fusillade. He is also facing misdemeanor disorderly conduct and resisting police counts. Stetina was arrested in May for possession of LSD and 27.92 grams of marijuana wax.
[TSG]
What was the point of even doing this? Just another insane American doing what comes naturally, I guess.