20 Minutes From Opening Night Of Madonna's "Celebration" Tour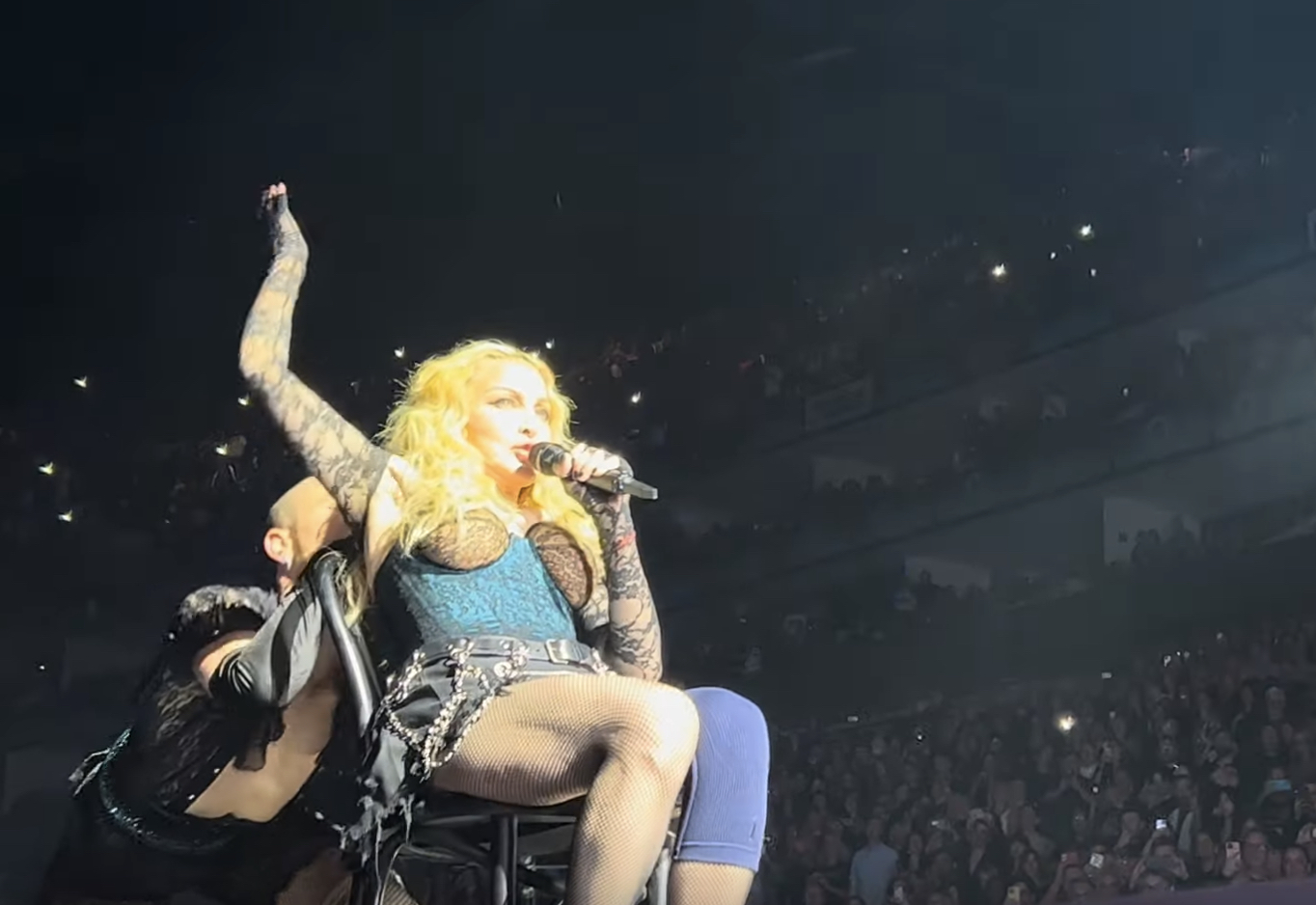 Well, she made it! Barely.
Madonna seemed a little worn down at various points throughout opening night of her world tour, walking slowly but steadily around a crazy array of catwalks between multiple stages. But, she looked great and her voice was solid, at least, when she was able to sing while sitting down or standing still. She does very little dancing, and when she does, she's surrounded by back-up dancers who are no doubt ready to break her fall, if she were to take a tumble.
Here's some pretty good "Open Your Heart," which then leads into a boring "Holiday" (sorry, I'm tired of seeing this performed on all her tours), an excellent sounding "Live To Tell" (is that flying box thing supposed to be her version of P!nk being flung through the air?), and "Like A Prayer" performed in a rotating circular thing:
The whole concert is basically on YouTube, and while I'd advise not spoiling anymore if you're planning on attending (I admit, I couldn't resist watching "Rain" and "Bad Girl"), here's one more brief clip that was obviously put together by her production crew, given all the angles and picture quality. It's from the opening number: