50 Cent Sues Plastic Surgeon For Implying That He's Had Penile Enlargement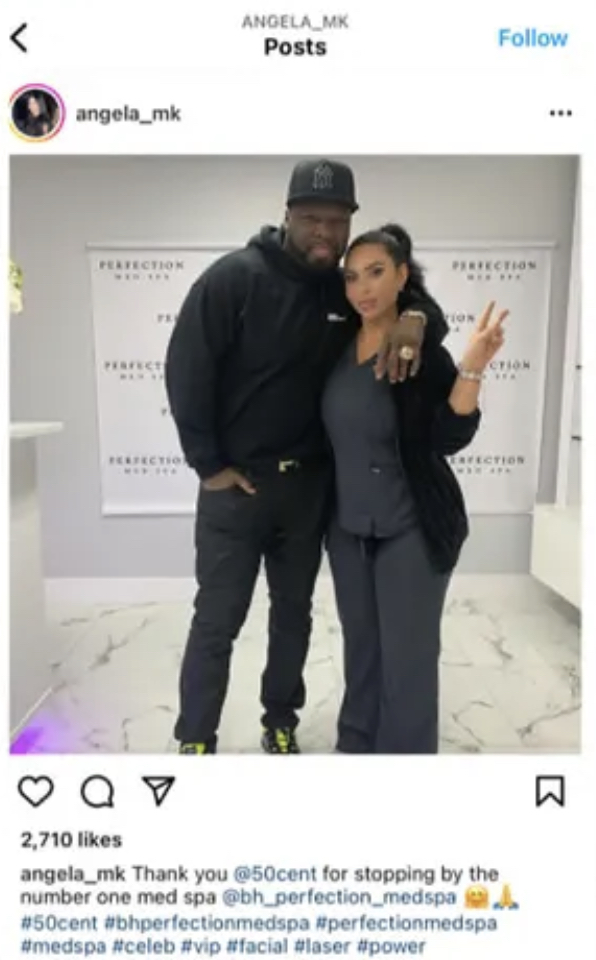 This idiot kind of just Streisand effected himself, and I love it. Via TMZ:
50 Cent says an innocent photo he took with a surgeon is being used to falsely imply he's a plastic surgery client who had a penis enhancement procedure … and now he's suing.

Fifty is suing plastic surgeon Angela Kogan and her businesses, Perfection Plastic Surgery and MedSpa, claiming they keep circulating an old photo of them together, making it look like he needed to go under the knife to enhance his penis.

According to the lawsuit, obtained by TMZ, 50 Cent says he took a pic with Dr. Kogan back in February 2020 because he thought she was a fan … and he says ever since, Kogan and her companies have used the photo to pimp their products.

50 Cent claims it started off with Kogan and her companies using the photo on social media to promote the plastic surgery clinics, but he says things took a "disturbing" turn in August, when The Shade Room did a story with Kogan about the rise in male sexual enhancement procedures and used the pic.

The "In da Club" rapper says the image pops up any time the article is posted or shared online … and he claims the implication is he underwent a penis enhancement procedure.

Fifty wants a court to step in and stop Kogan and MedSpa from falsely saying he's their client and from sharing the photo … and he also wants money.