A Mystery Gay Porn Model Tried To Steal From Austin Wilde
Quick reminder for up and coming gay porn stars thinking of committing theft: Don't try to steal from the gay porn studio that has hired you.
Especially when that studio is GuysInSweatpants, whose popular and well-known owner can pretty much end your career before it's even started: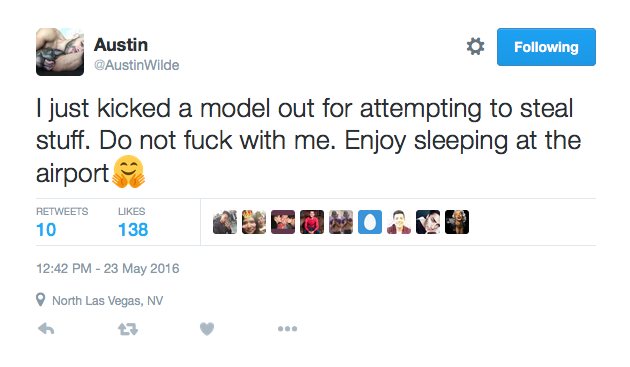 For his part, the unknown newcomer attempted to explain his actions in a text (tweeted out in the screenshot below), but it only made him look even worse?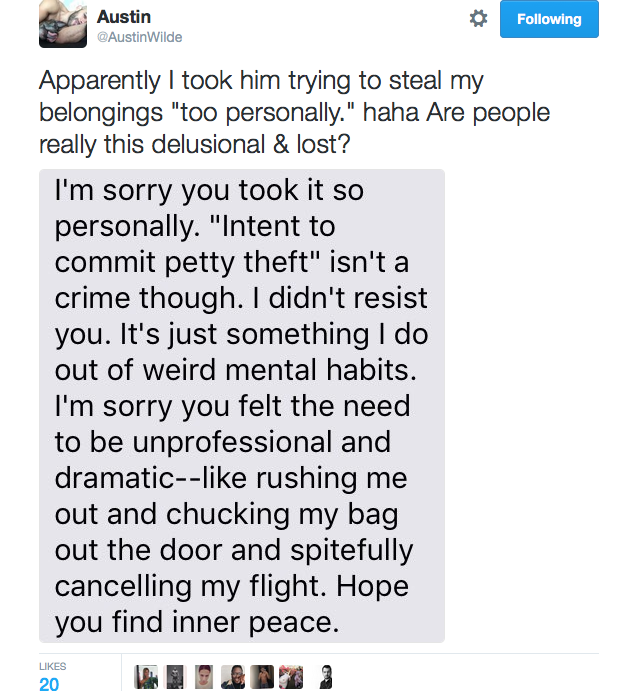 The performer is not someone any of us would know (yet):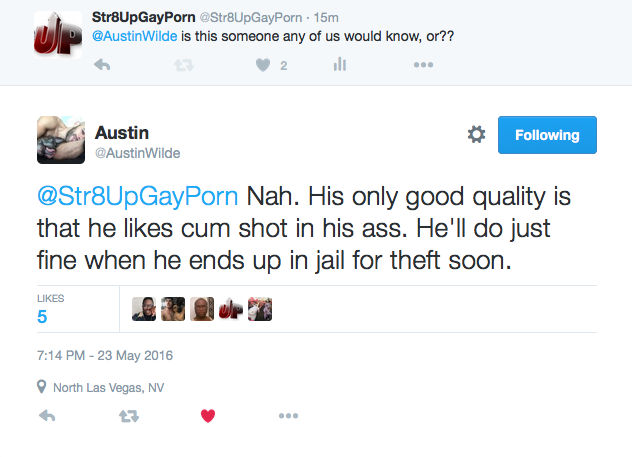 No word on what the unknown model was attempting to steal from Austin Wilde's house, but at least it wasn't cupcakes.