A Twink Raised $4,000 On GoFundMe To Buy A Bed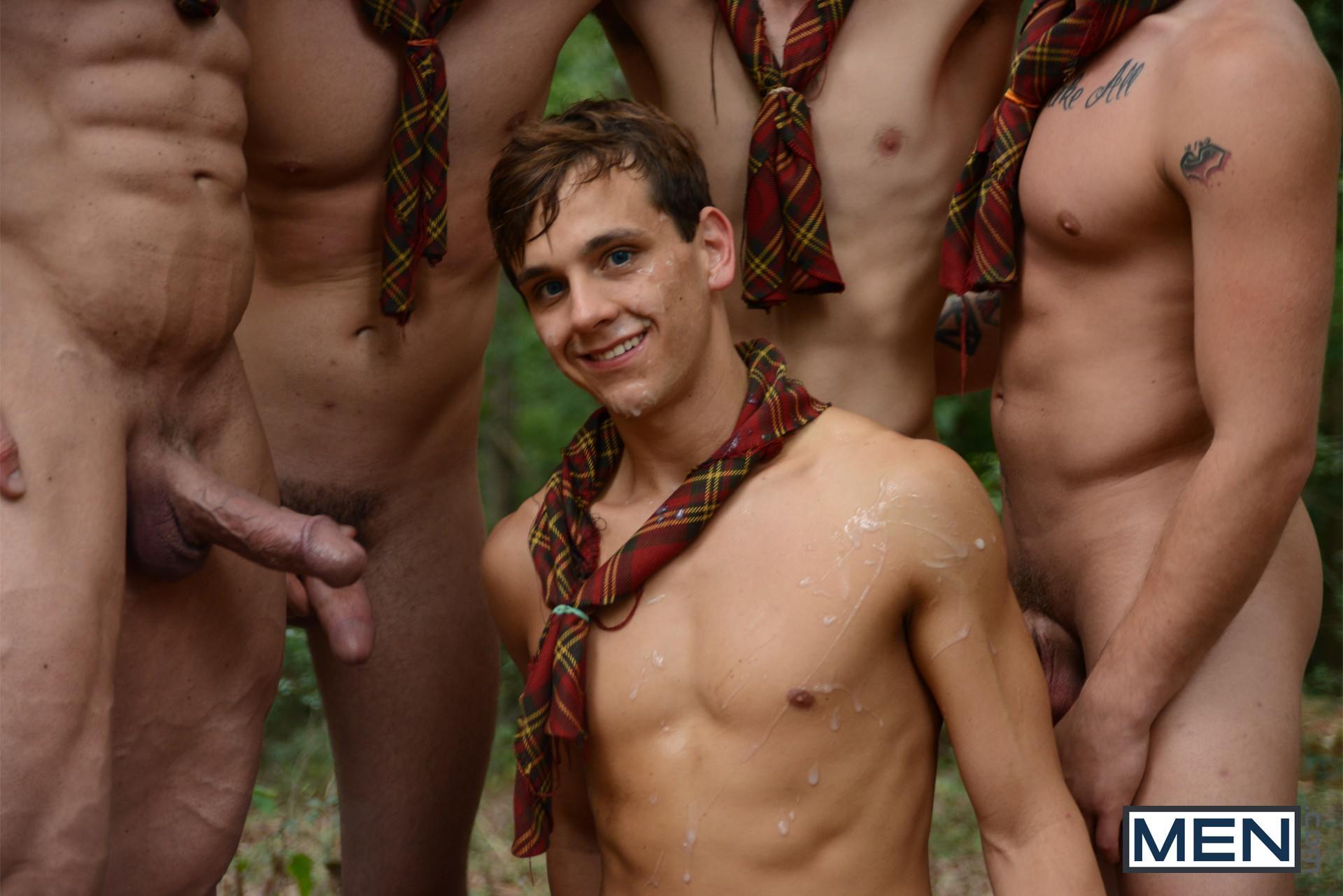 The last time we saw gay porn twink Zac Stevens, four guys were cumming on him in the finale of Men.com's boy scout parody, "Scouts" (that's him above taking all the loads, which are probably pumps of Cetaphil lotion since it's a Men.com scene). What's he been up to since then? Like a lot of gay porn twinks, Zac Stevens has started a GoFundMe.
And just when you thought they couldn't get any worse:
You might be asking yourself, "What in the fuck does a twink need with a $7,600 king size bed?" Well, let him explain:
You guys all know that I like to party and everyone wants to sleep in my bed. I really need a king size bed so we are not all cramped up :). I also have sleep apnea and this bed is desgined for people with sleep apnea. This bed will last me a life time. I need to come up with at least half of the ammount of the bed.
So, at first he needs the bed to have twink sleepovers, but then he also needs it because he has sleep apnea?
If it makes you feel any better, only six people have donated to Zac Stevens' bed GoFundMe, which means not all of humanity is lost. (Then again, 111 people have donated over $10,000 to Levi Michaels' travel fund, but hopefully that's just because they want to send him away forever?).
But wait, only six people have contributed a whopping $4,000 towards the bed, and one person gave $2,750?!
How much you wanna bet he doesn't use the money on a bed?