Alex Riley, Beloved Performer And Award-Winning Star, Dies At 22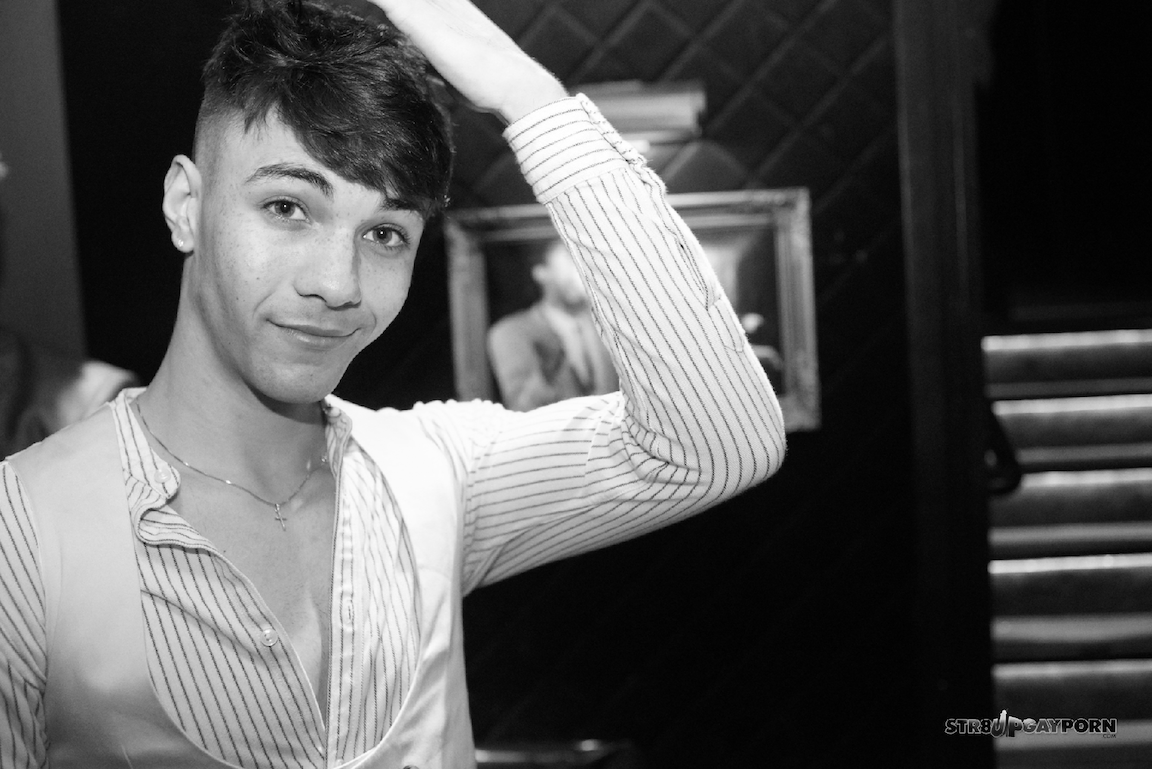 Award-winning performer Alex Riley has passed away this week at the age of 22, Str8UpGayPorn is saddened to report. The incredibly kind and multi-talented star was universally loved by co-stars, friends, fans, and his longtime boyfriend, fellow performer Jacob Hansen. Close friends of Riley began posting on social media about his passing late last night, and tributes have continued to pour in all morning. Riley's cause of death has not yet been made public.
In a statement from Helix Studios—where Riley has been performing exclusively since 2019—the studio wrote, "We are heartbroken over the loss of Alex Riley. One of the most vibrant and talented young performers we've ever had the privilege to work with. Please respect his family's privacy during this devastatingly difficult time. We love you, rest in peace Alex."
A tweet from Jacob Hansen stating that Alex Riley passed on Sunday was posted moments ago:
To all of Alex's friends and fans.. on Monday I got a phone call from Alex's best friend that Alex passed away early Sunday Morning. Rest In peace babe you will always be part of me no matter where my life takes me. ❤️ pic.twitter.com/wFK7Imkk6v

— Jacob Hansen (@JacobHansenXXX) May 13, 2021
Before joining Helix in 2019, Riley performed in scenes at Men, FraternityX, RealityDudes, and NextDoor. Riley was nominated as Best Newcomer at the 2020 Str8UpGayPorn Awards, and he went on to win GayVN's Best Newcomer award at their ceremony. Last December, fans voted overwhelmingly to name Riley the winner of best "Fantasy Boyfriend," earning him a Str8UpGayPorn award.
Riley appeared in dozens of scenes for Helix, including his standout role as a lovestruck preparatory student in last year's Return To Helix Academy. As I noted upon its release, "Alex Riley lights up the screen and will make you smile for every second he's in this scene. In fact, if you only watch 30 more seconds of gay porn this year, just watch 30 seconds of Alex dancing in front of the mirror."
A Texas native who moved to California in 2018 and then Arizona this year, Riley is survived by several family members, including a brother, whom he mentioned in one of his last tweets on May 7th. As seen below, Riley wrote in part, "I just talked to my brother on the phone, I'll do anything in the world for him. […] Y'all have brothers? I love mine more than I could literally love anyone besides my mom…"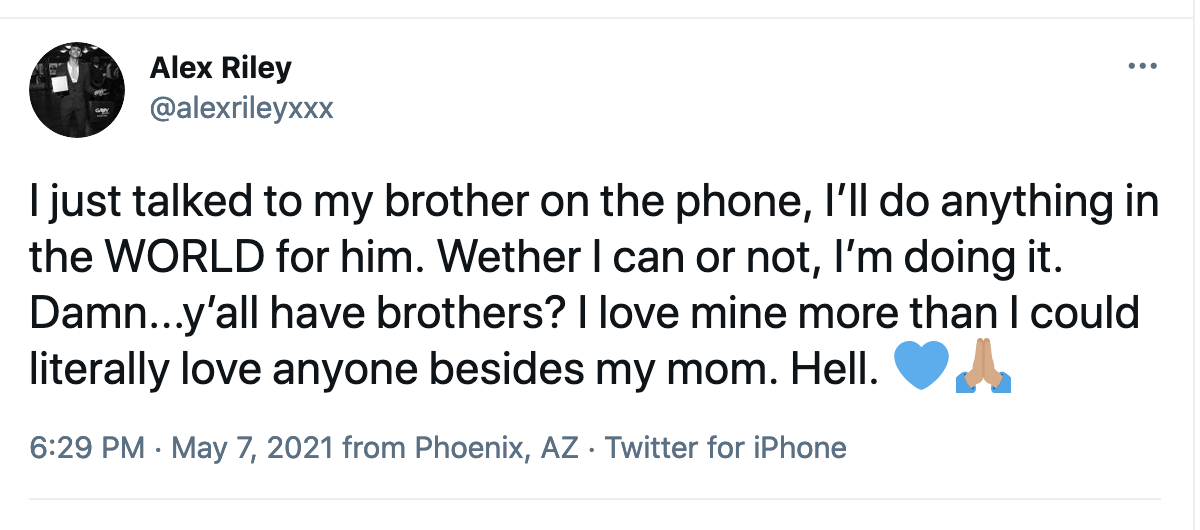 On the handful of brief moments I got to interact with Alex Riley, he was always so genuinely sweet, earnest, and a joy to be around (he was a presenter at the 2020 Str8Up Awards, where he brought his mother, as seen below). It sounds like a cliché to say he was a "joy," but there really isn't any better word, as anyone who met him can attest. Effortlessly and instantly, he just made everyone so happy.
This story will be updated when and if more information about his passing becomes available. My thoughts go out to Alex Riley's family, friends, and loved ones.
He was mad because the sun had already set, Google said 6:12PM! 😭 pic.twitter.com/a9hYpb21d1

— Alex Riley (@alexrileyxxx) February 1, 2021