Amy Klobuchar And Ilhan Omar Share Photos With Shirtless Firemen At Minnesota State Fair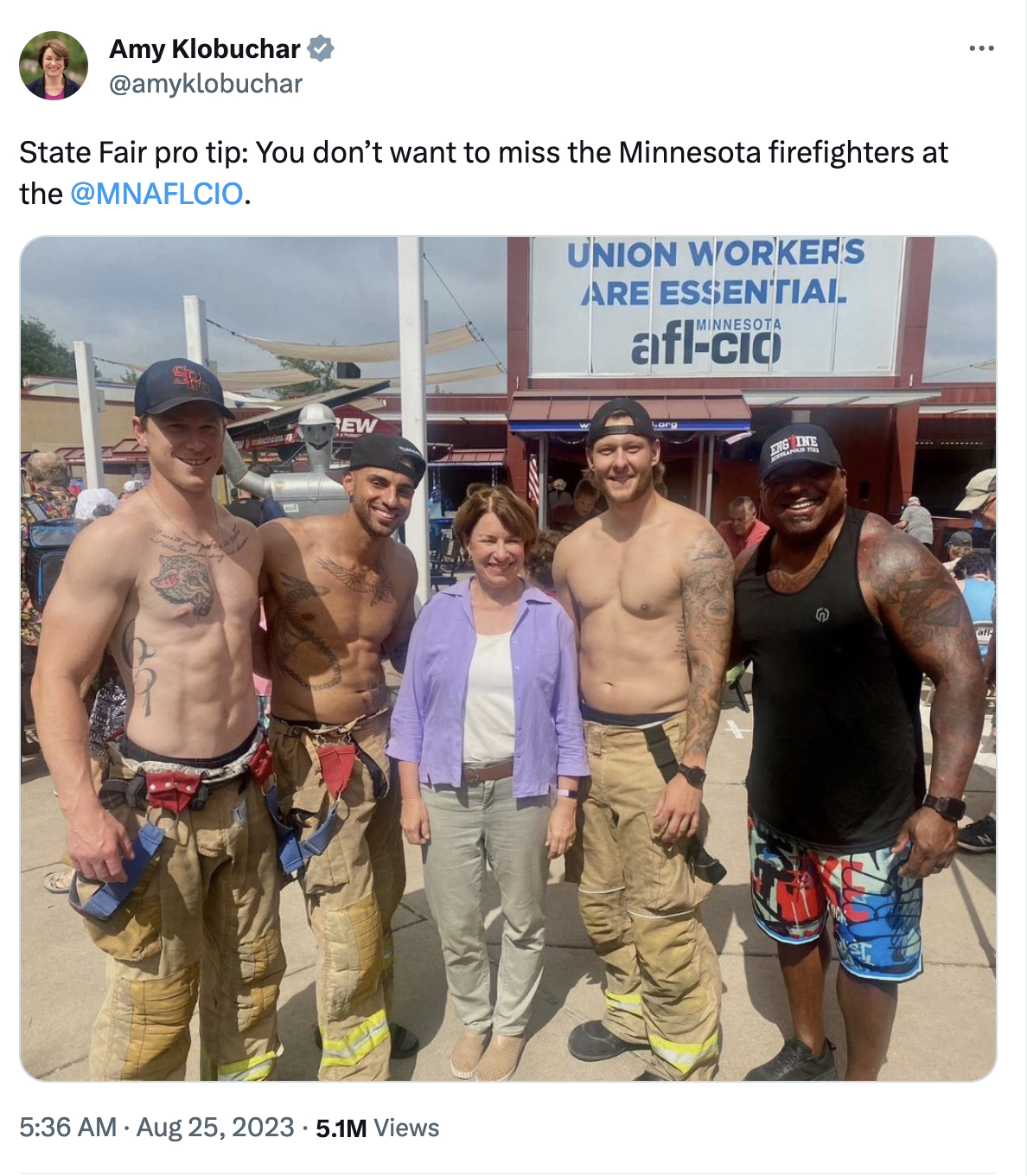 I only liked Amy Klobuchar because of how she always dragged the worthless and inept Mayor Pete in the debates all those years ago, but now I guess I can support her a little bit more. She posted the above pic today telling people that they don't want to miss the Minnesota firefighters at the state fair, and she's right. The one on the far left is obviously the hottest, but all of them are hunks and fuckable in their own ways.
Later this afternoon, fellow Minnesotan congresswoman Ilhan Omar retweeted Klobuchar and posted her own pic with the firefighters, writing, "Can confirm." Not sure when congress got so horny, but Marjorie Taylor Greene, Lindsey Graham, and George Santos are all undoubtedly fingering their pussies while looking at these pics.