Austin Wilde's Bareback Three-Way Fuckfest: No Hole Goes Unfilled
The only thing better than Austin Wilde in a cum-drenched bareback fuckfest with one other person? Austin Wilde in a bareback cum-drenched fuckfest with two other people. That's the set up for today's GuysInSweatpants update, and in addition to Austin Wilde, please welcome horny powerbottom Brendan Phillips and horse-hung newcomer Buck Richards.
The luckiest person in this orgy was probably Brendan Phillips, who was surrounded by nearly 20 inches of cock, and was clearly in hog heaven: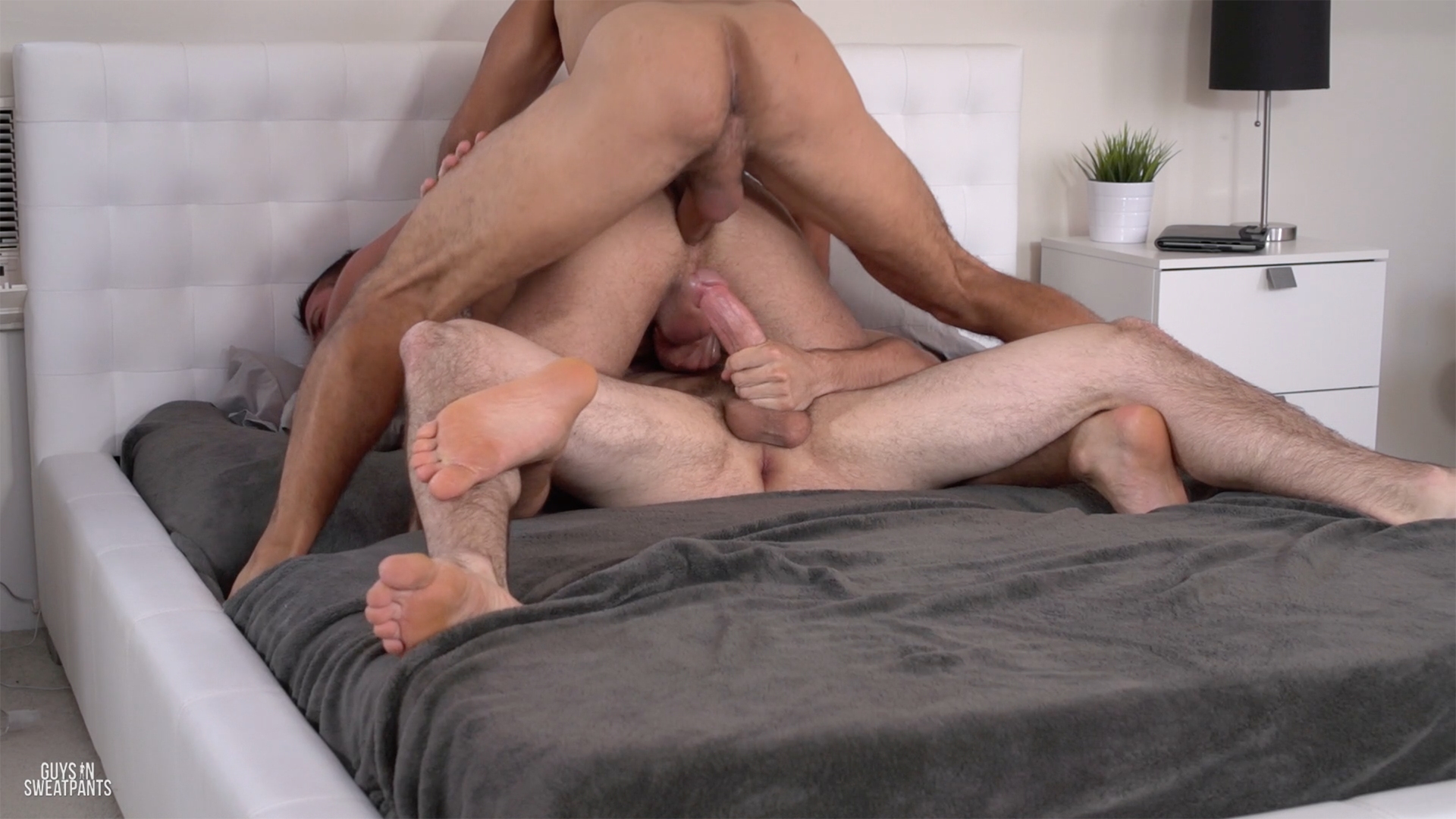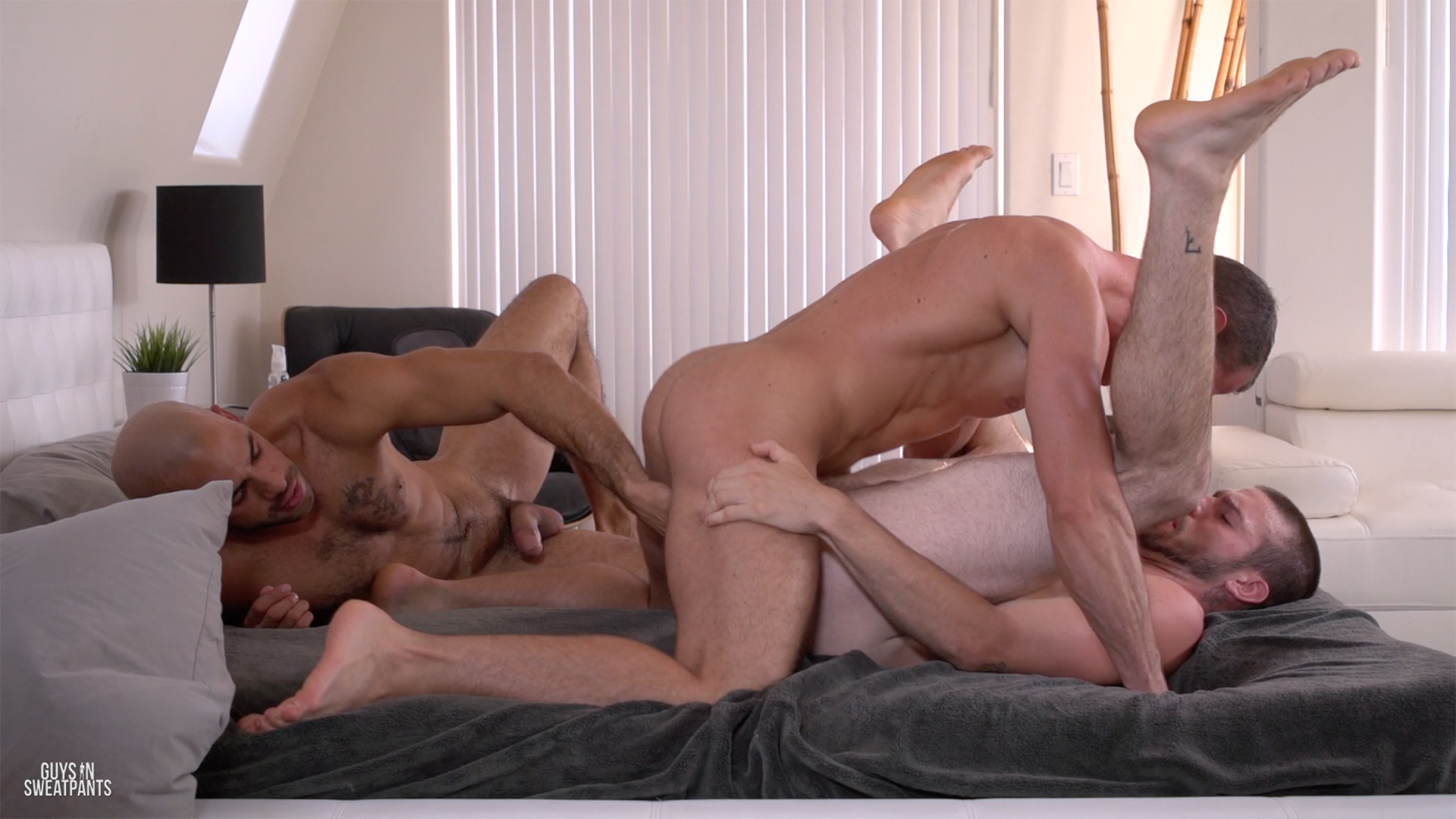 Highlights from GuysInSweatpants:
At one point, Austin literally pulled Buck's cock out of Brendan's ass, and mounted him doggy style to fuck him senseless. Buck's cock is so big, both Brendan and Austin used it as a handle while fucking him…which resulted in Austin blowing his entire load inside of him. This might be one of the hottest, straight-to-the-point fuck fest videos we've posted thus far. Definitely make sure you watch Buck's reaction as he's completely overwhelmed when Austin dumps his load inside him!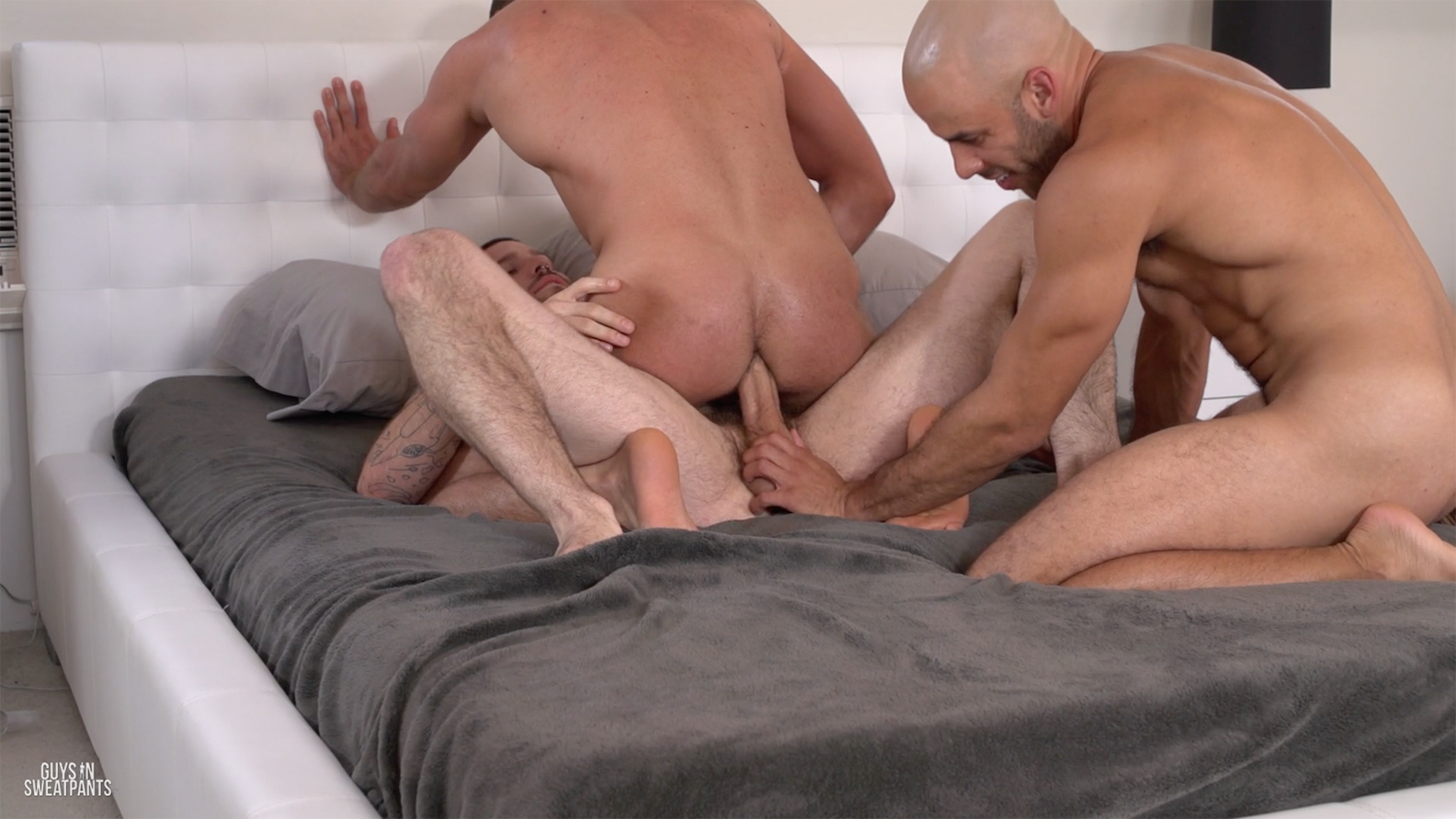 Trailer (watch full scene here):


[GuysInSweatpants: Austin Wilde, Buck Richards, And Brendan Phillips]