[Updated With Video]

Austin Wilde Fucks Dominic Santos Bareback
A few weeks ago I reported on the Randy Blue/GuysInSweatpants co-production featuring Austin Wilde and Dominic Santos, and now we have our first images from the bareback duo scene. [Update: View trailer below.]
Randy Blue has been known to hold onto scenes for several months, but they aren't wasting any time getting this one released, and for good reason. Jesus fucking Christ: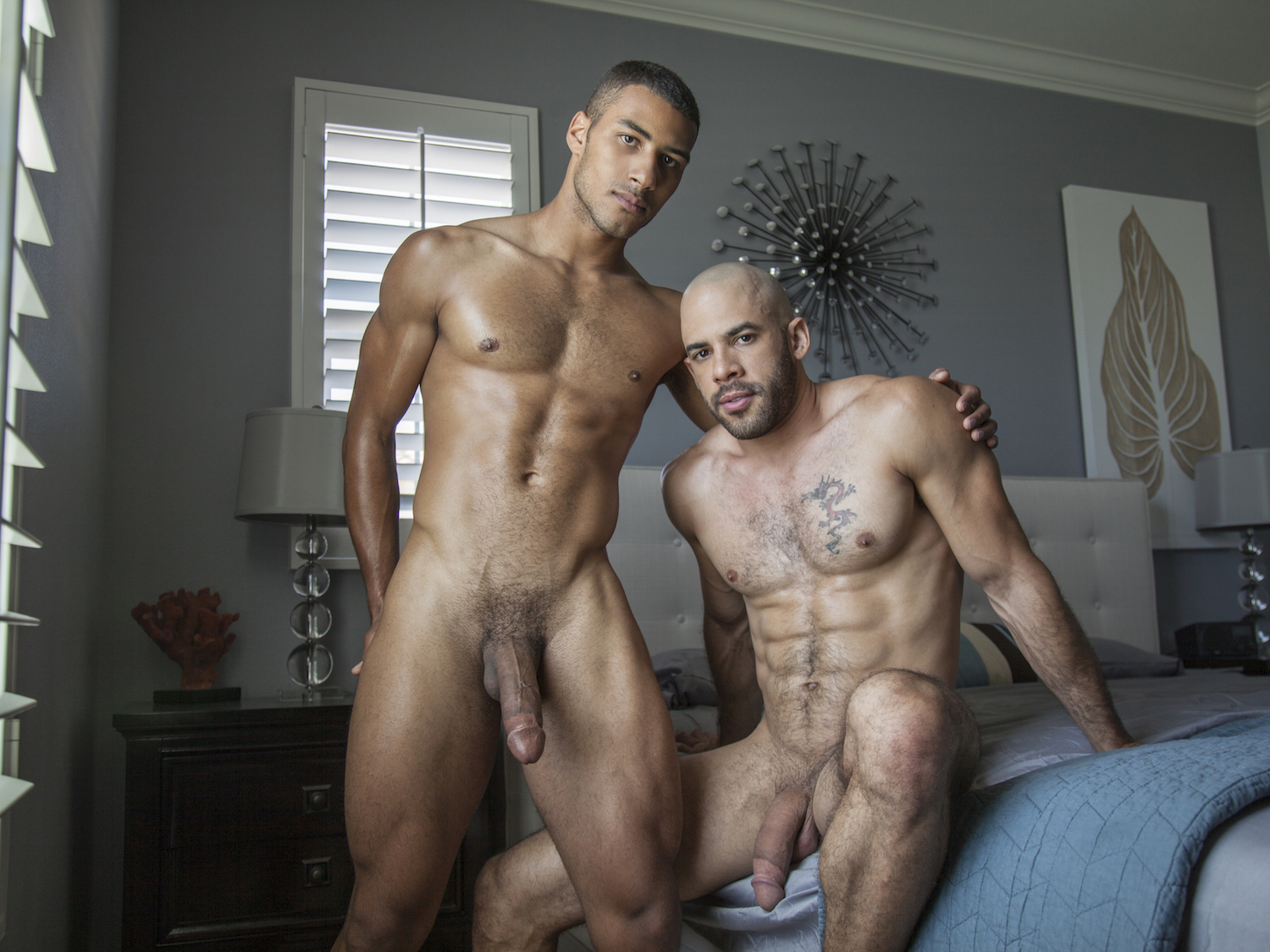 Keep refreshing the Randy Blue homepage, because I'm told this scene should be going live sometime within the next 72 hours. [Update: It's live now.] I haven't seen the trailer yet (let alone the actual scene) and I don't want to overhype this, but if these photos are any indication, this might be one of the best scenes of the year.
If Austin Wilde fucking Dominic Santos bareback while he sucks his own cock is something you'd like to watch, the scene is set for release on Randy Blue this week, so click here to watch.
Update: Here's the trailer! (Watch full scene here.)
[Randy Blue: Austin Wilde Barebacks And Creampies Dominic Santos]
Also, GuysInSweatpants has revealed who Austin Wilde's other scene partner will be for the second half of this co-production:
As a second half of the collaboration, we'll also be working with Randy Blue's newcomer, Brett Beckham! The filming is going down in the next week or so, so keep an eye out for that as well!
FYI: Brett's first hardcore bareback duo was with Jordan Levine. Clip:
[Randy Blue: Jordan Levine Barebacks Brett Beckham]