Average Penis Size Has Grown 24% In The Last 30 Years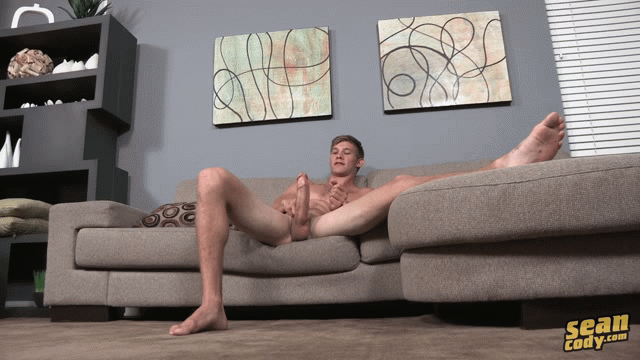 [gif of Sean Cody's Brooks, whose penis size is considered to be "above average"]
Via USA Today:
Studies of men from around the world show that the length of the erect penis has grown 24% over the last 30 years.

That sounds like it would be good news but it concerns some male fertility experts.

"The million-dollar question is why this would occur," said Dr. Michael Eisenberg, a urologist and male fertility specialist at Stanford Medicine, who led the research, published Tuesday in The World's Journal of Men's Health.

Other research has shown that both sperm count and testosterone levels are falling.

Penile length may not be directly related to fertility, Eisenberg said, but anything that changes the reproductive system is fundamental to human existence and "something we should pay attention to and try to understand why."

He and his team compiled data from 75 studies conducted between 1942 and 2021, on nearly 56,000 men. They found the average erect penis length increased by 24% over the last 29 years.

The average length of the erect penis across all regions and decades was about 5.5 inches, the study found.
So, if erect penises are 5.5 inches now, doing the math based on a 24% increase, erect penises were only about 4.4 inches 30 years ago?
If fertility is the only downside to penises getting bigger, this obviously isn't going to be an issue for most gay men (other than the ones having babies with surrogates).