Biden Says "No, I Don't Know About That" When Crowd Yells "Four More Years!"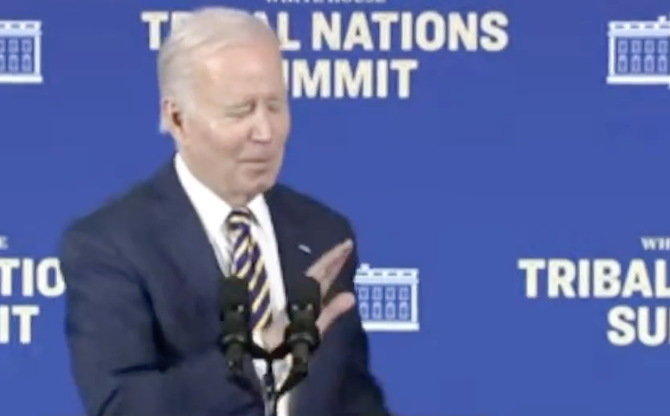 I think I've said it a thousand times: He's not running.
Via Washington Examiner:
President Joe Biden cast doubt on his potential 2024 reelection bid Wednesday while speaking at the White House Tribal Nations Summit.

Biden just finished delivering his speech when an unknown person in the crowd shouted "four more years" at the president. The president waved the comment off and thanked the person.
#BREAKING: In response to a crowd member seeming to shout, "four more years," President Biden responds: "I don't know about that." pic.twitter.com/vtbcpAbwEc

— Forbes (@Forbes) November 30, 2022
That was, of course, just an off-the-cuff remark, and he might not have even heard exactly what the person was saying. He's 80 years old. He might not have even known what he himself was saying. I'll eat crow if I'm wrong, but I really don't think he's running. Michelle Obama, Gavin Newsom, Pete Buttigieg, or even our bestie Hillary might have to step up.