Big-Dicked Gay Porn Star Tyce Jax Arrested For Beating His Boyfriend (Again)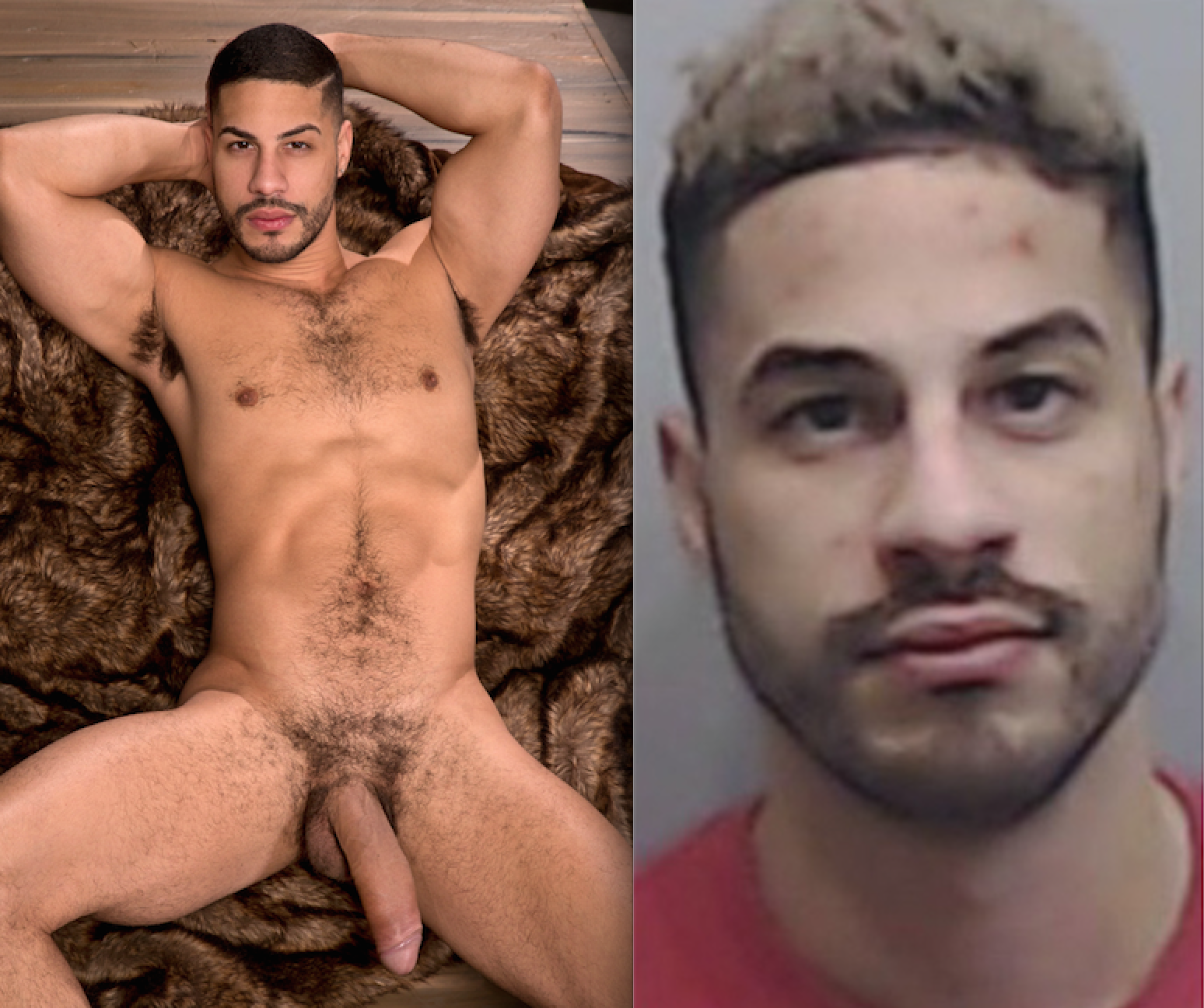 It's only the third day of the new year, but we already have our first "arrested gay porn star" news of 2017. And, in keeping with tradition, this gay porn star has (of course) already been arrested for the exact same crime five times before. As Project Q Atlanta is reporting, big-dicked gay porn star Tyce Jax (new mugshot, above) has been arrested for beating, choking, and pulling a knife on his boyfriend in their Atlanta home. This is the same boyfriend who Tyce Jax (legal name Jared Velazquez) was arrested for beating and leaving unconscious back in 2015.
Velazquez, 31, was arrested Nov. 25 after allegedly attacking Bobby Hamill in their Lenox Road duplex, according to court documents. Velazquez allegedly hit Hamill several times, threw him to the ground and threatened him with a knife during the altercation shortly after midnight, according to an Atlanta police arrest affidavit.
Coincidentally, it was gay porn that allegedly led to the attack:
Velazquez – who has performed in gay sex films – apparently became enraged when he found Hamill watching porn on an iPad.

"[Hamill] stated he was watching porn on his iPad Pro when Mr. Velazquez asked him, 'Do you really need to do that?' Mr. Hamill added he then went to the restroom and heard a loud noise. He came out of the restroom and asked Mr. Velazquez what was the noise and they began arguing," according to the arrest affidavit.
According to the police report, Jax smashed the iPad, and the boyfriend threw a glass bowl at him. Then, Jax began hitting and choking his boyfriend up against a wall, and threatening him with a knife. Because Jax was on probation for his prior domestic violence arrest one year ago, he'll likely face several years in prison on the new charge, battery family violence. He was released from jail on bond. More of the incident and arrest details are at Project Q.