[UPDATED] Billy Santoro Threatens To Post David Benjamin's "Boring" Sex Tape: "I May Be A Bitch, I May Not Be"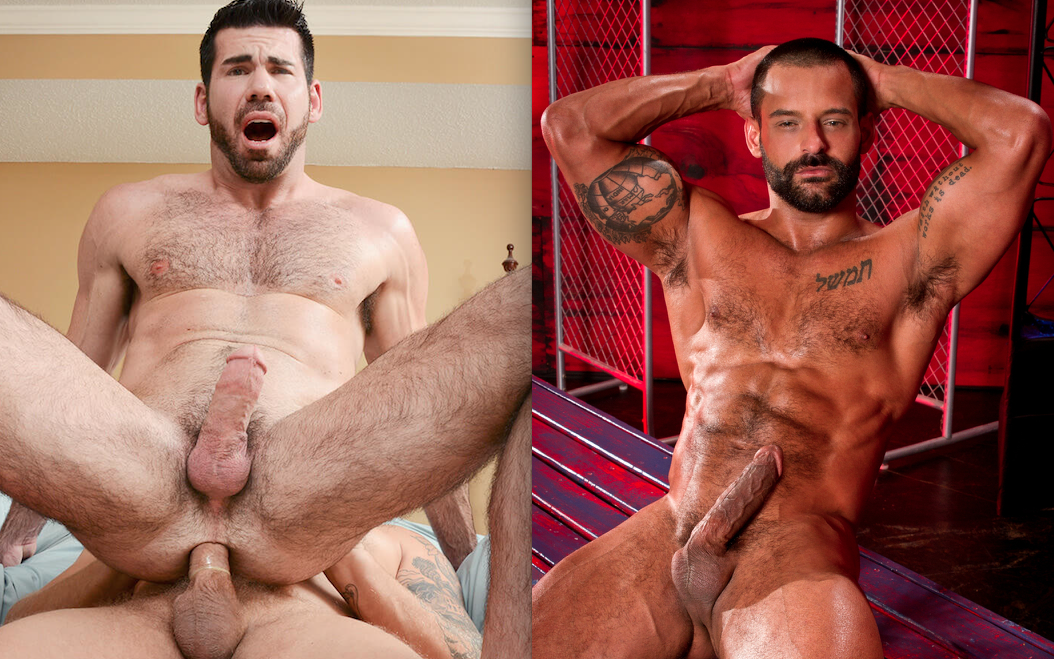 Billy Santoro's long-delayed membership site—where he's promised to pay other gay porn stars $50 for iPhone clips of them having bareback sex—might be launching later this month, and what better way for him to hype the site than by having a public fight with another gay porn star?
In a video posted to Twitter (below,) Billy Santoro threatens fellow performer David Benjamin over a "boring" sex tape David filmed with Seth Santoro, who is of course Billy's husband. According to Billy, he has the right to post David and Seth's sex tape on his Tumblr, but he would pull it down from his membership site, LeakedAndLoaked, due to DMCA laws.
Only in the Santoros' world is there a fight between Billy Santoro and David Benjamin over who has the right to post the video and not over the fact that, you know, David Benjamin literally fucked his husband.
Let the cunt shine through! pic.twitter.com/Bm9ny2Q77S

— Billy Santoro (@BillySantoroXXX) July 10, 2016
Update:
Billy Santoro deleted the above video and tweet, but don't worry, I saved a copy:
Billy Santoro deleted this video/tweet, but don't worry, I saved a copy. pic.twitter.com/GTgmnC60gz

— Str8UpGayPorn (@Str8UpGayPorn) July 12, 2016
Billy Santoro may be correct about DMCA laws, but threatening anyone who did not give consent to appear on his website won't end well. Revenge porn laws and/or civil lawsuits will get LeakedAndLoaded shut down before it's launched, if that even ever happens.