Gay Porn Star Blake Mitchell Releases First Straight Sex Scene With Female Performer
Surprise! There have been rumors for months that multi award-winning gay porn star Blake Mitchell would be appearing in his first straight sex scene, and today that scene—in which Blake has sex with a girl for the first time on-camera—is finally here. The lucky lady being topped by Blake (wait—is it still called "topping" if it's a guy fucking a girl? idk straight sex terminology) is the beautiful Z0ey, and this sex scene is now available for purchase on both Blake's OnlyFans and Z0ey's OnlyFans.
Fun bit of trivia: Z0ey was actually newly pregnant during filming of the scene earlier this year (hence the use of Blake's pregnant lady emojis in his tweet above), and the father of her baby is none other than reality star turned porn performer Remy Duran.
Given that Remy Duran and Blake Mitchell are both bisexual, might we see a three-way with them and Z0ey? Or, maybe a fourgy featuring Blake's boyfriend, Chad? Perhaps they all have something planned for later…
After watching him perform in almost 100 gay porn scenes for nearly seven years, how are Blake Mitchell fans reacting to seeing him with a member of the opposite sex? The feedback on social media has been overwhelming positive (a few examples are below), probably because Mitchell has expressed interest in performing in straight scenes for some time now, so the video likely wasn't too much of a shock for his loyal followers.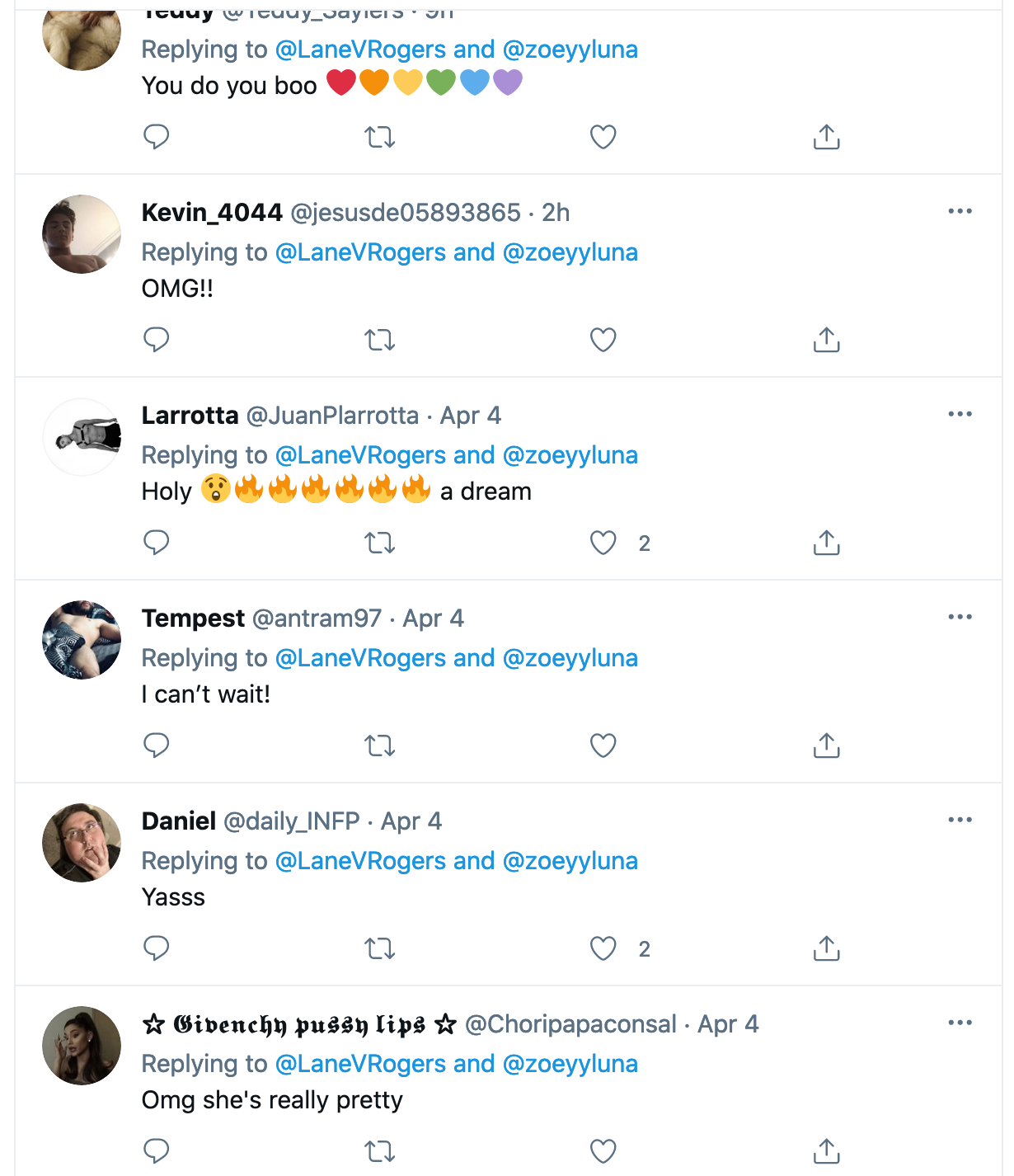 From a marketing perspective, this collaboration is a no-brainer, given that the video has crossover appeal to straight and bi viewers, as well as gay fans of Blake Mitchell who'll be curious to see their favorite star like they've never seen him before. Mitchell tells Str8Up that he has even more "first time" collaborations set for release in the weeks ahead, including one with a popular FTM performer.