Boomer Banks Eats Pizza, Liam Riley And Levi Karter Drink Beer, And Tayte Hanson Looks Hot In Cazwell Video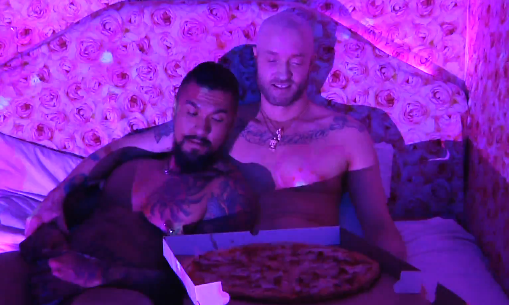 I thought gay porn stars didn't do carbs, but I guess being in a Cazwell video was cause for a cheat day.
Did Boomer order bacon on his pizza?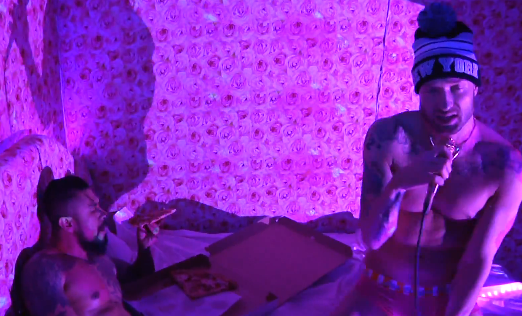 Who knew Liam Riley and Levi Karter drank beer?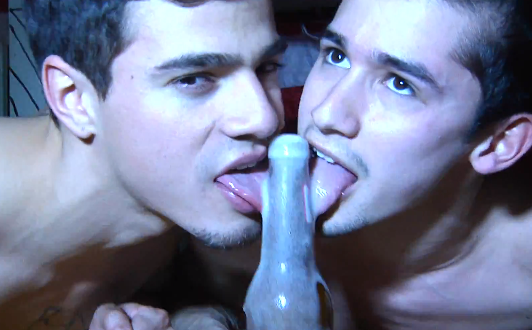 And Tayte Hanson, just being generally hot and shaking his ass.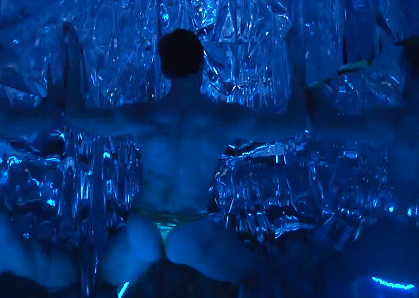 The song is called "Downtown," but do not ask me what in the world it's supposed to be about. (Something to do with getting high, at least in part?) This video is hotter than Cazwell's last one (which also featured Tayte Hanson, who must be his muse?), mostly because it doesn't feature Levi Michaels.