[UPDATED] To Whom Is Boomer Banks Referring In This Tweet?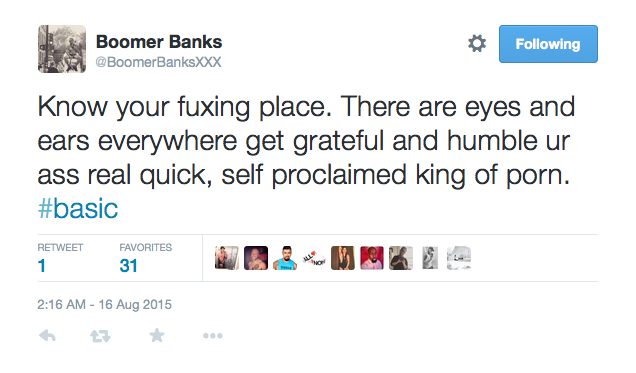 You can always ask him yourself on Twitter, but isn't it more fun to speculate? Besides, that's all anyone can do since Boomer Banks didn't tag anyone in his tweet.
Which #basic, "self-proclaimed king of porn" needs to "get grateful," according to Boomer Banks? Leave your best guess in the comments below!
Update: One name you can definitely cross off the speculation list? Ryan Rose.