Trenton Ducati Married!
Congratulations to gay porn superstar Trenton Ducati and the insanely hot love of his life, David, who were married today in California.
The two had been planning a marriage for some time, and today they finally made it official. Fellow gay porn star Armond Rizzo announced on Twitter that he was a witness at the ceremony. (Was Chi Chi LaRue the flower girl?) Here's Trenton and David after getting married earlier today: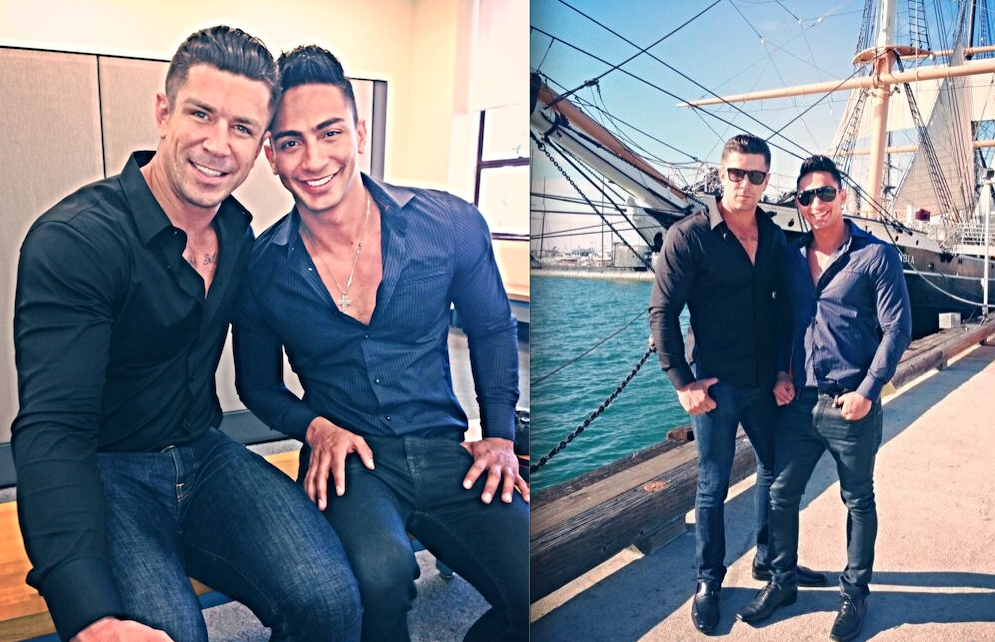 David is a popular go-go dancer in Southern California, but there's no word on whether he'll ever embark on a gay porn career. If he does…I'm into it.