Brent Corrigan Announces Split From JJ Knight: "JJ Has Chosen To Make A New Life For Himself"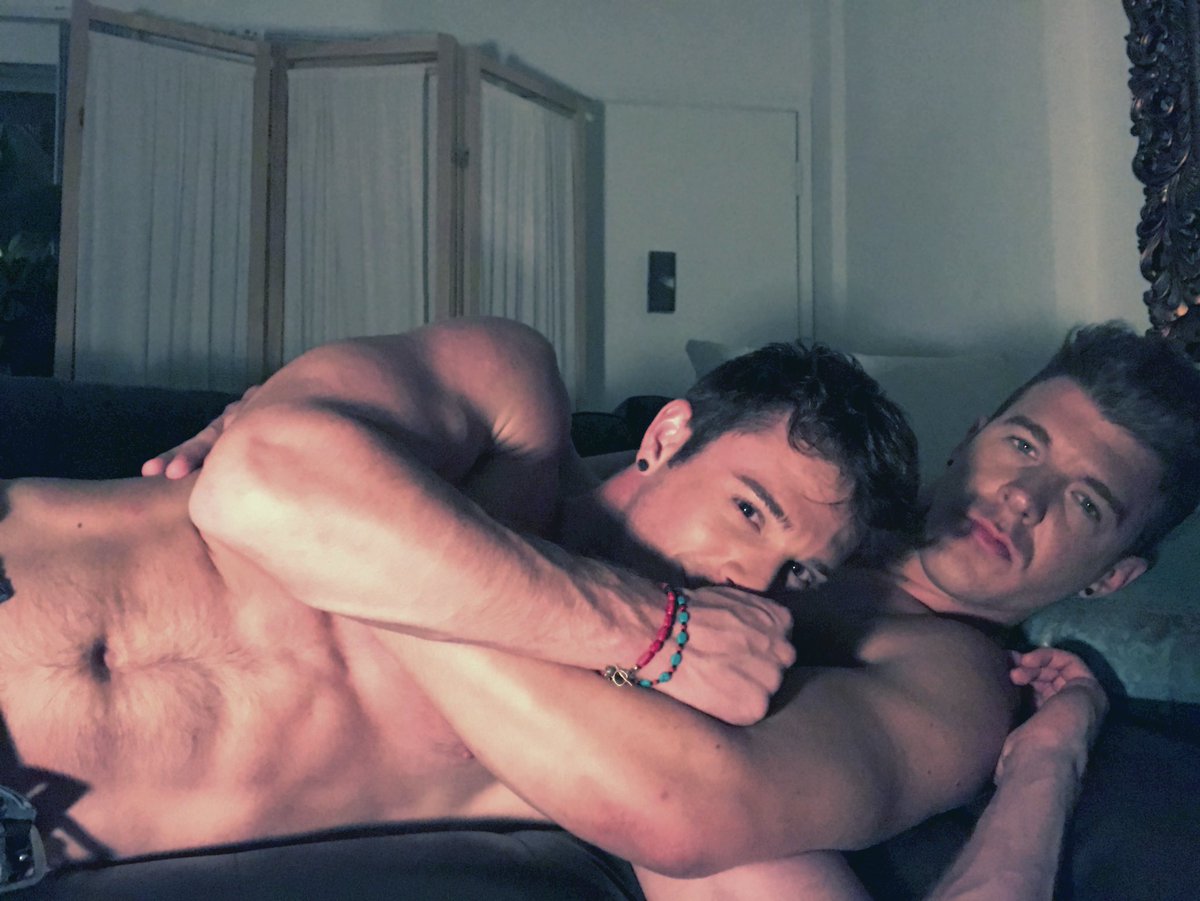 Gay porn superstars and long-term boyfriends Brent Corrigan and JJ Knight have decided to go their separate ways, as announced by Corrigan on Twitter today. In the tweet, Corrigan told fans that he and Knight—who have been together since 2016—are "no longer taking on the world together":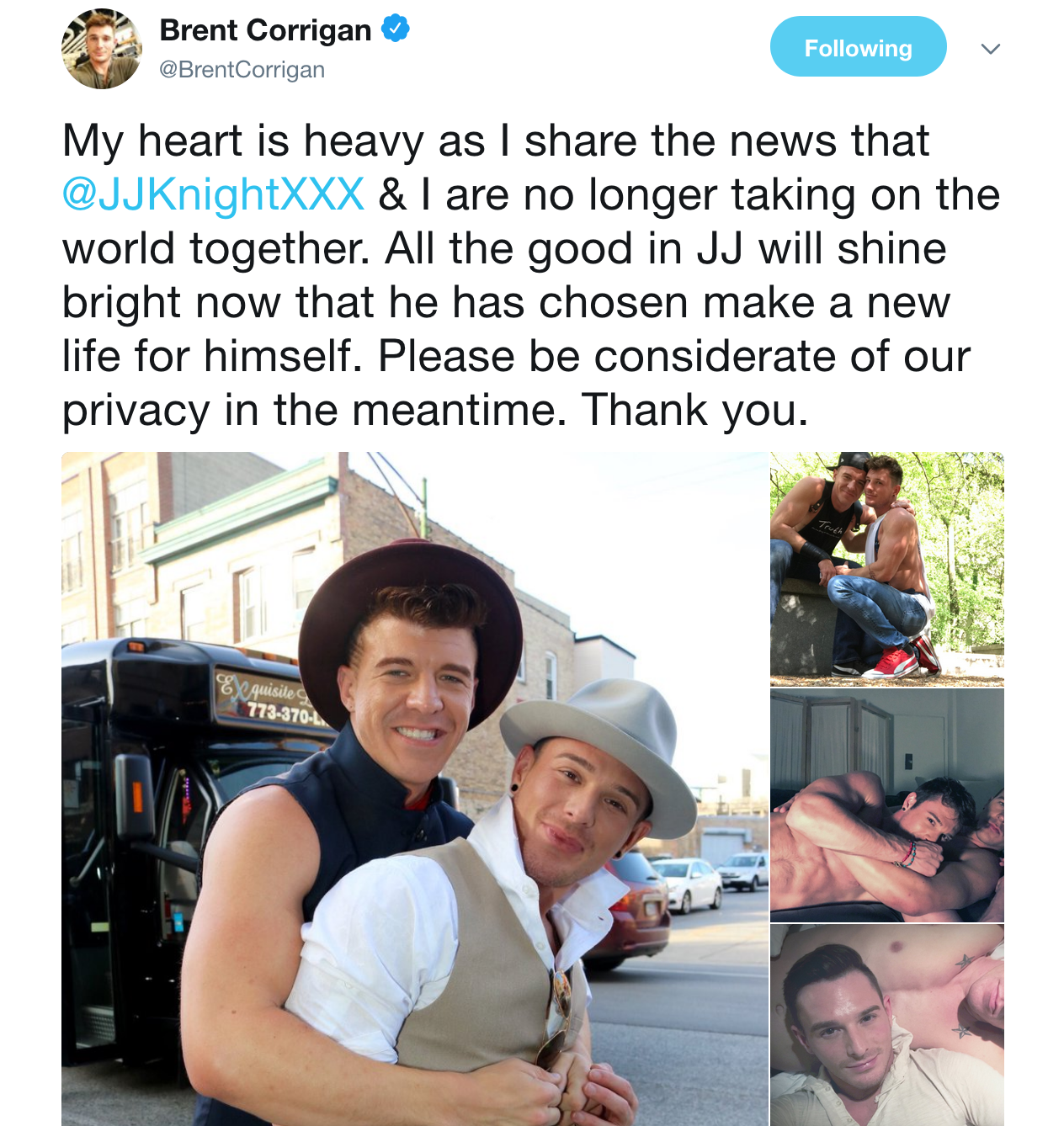 As Knight revealed to Str8UpGayPorn last year, he and Corrigan met in 2014 while Knight was working at an Abercrombie store in Beijing, China and Corrigan was in the city making a club appearance. Throughout their relationship, the couple appeared in multiple films together—including Falcon's About Last Night and NakedSword's MXXX: The Hardest Ride—and recently started working on the launch of their own studio, BC Homestead. Corrigan has told fans that his studio is moving forward, with Knight's involvement not yet determined at this time.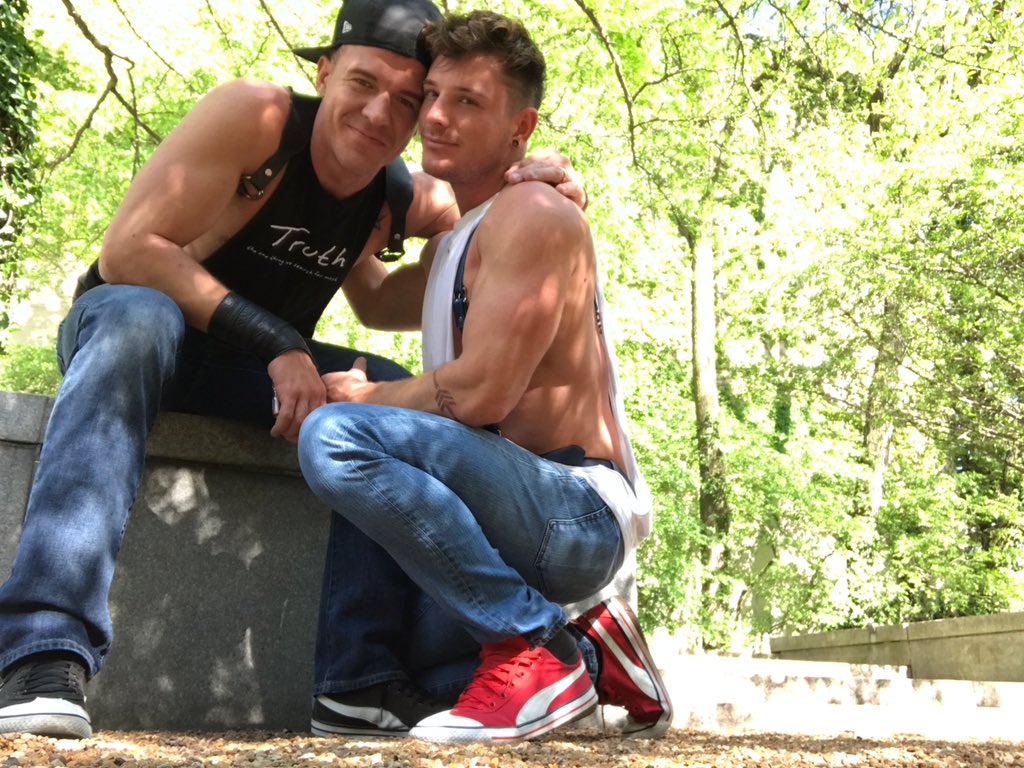 JJ Knight and Brent Corrigan became engaged in 2017, with Knight telling fans, "It's true we don't have it as easy as ordinary couples, but I can promise you that this is no ordinary love! He is the man of my dreams, and I am proud to call him my fiancé!" Given the amicable tone of Corrigan's tweet announcing the break up today, it appears that, hopefully, the two will remain friends.