Brent Corrigan: I Declined To Be In James Franco's Movie About Me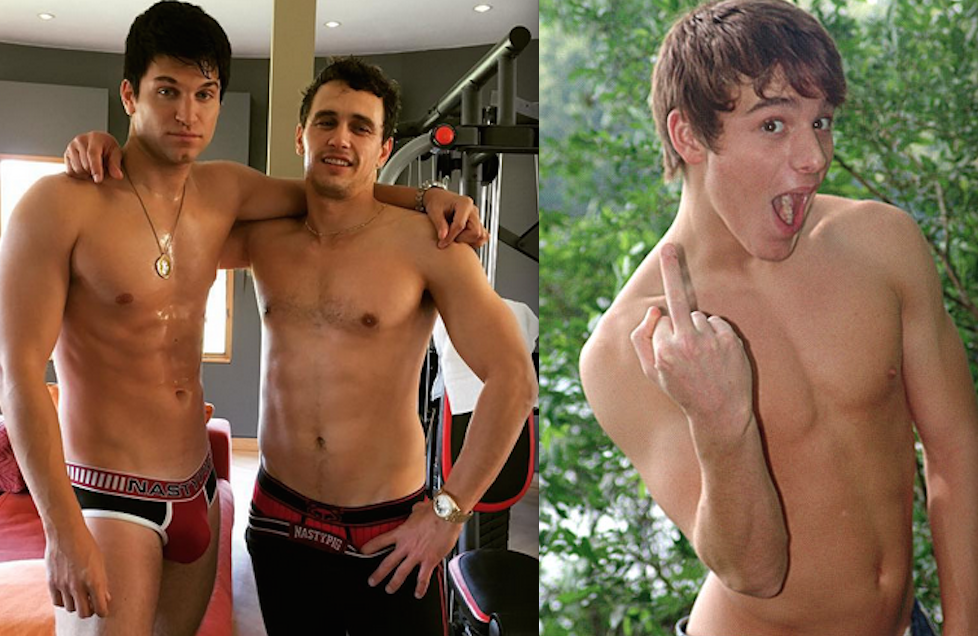 In case you were wondering if Brent Corrigan would have any involvement with King Cobra, the upcoming feature film chronicling the murder of Cobra Video owner Bryan Kocis (starring Keegan Allen as convicted murderer/porn star Harlow Cuadra, as seen above today on set with James Franco), here's Corrigan's official response, via Facebook:
The internet has been a buzz regarding some recent news that a movie is being filmed right now in New York State chronicling the Bryan Kocis murder and the early days of my adult career. I was originally approached to be a part of the film as a consultant and the cast. I was asked to play a small part in the film and declined the role. Ultimately, I chose to move forward with my own plans to finally release my book in place of taking part in someone else's presentation of events that I personally lived as a young adult. It's going to be an exciting coming year! The book is nearly finished and is now going through edits and rewrites. Even with the time that has passed, the memories are still very real and raw for me. I look forward to finally telling my story, beginning middle and end, with an earnest stroke. Thanks for being so patient, everyone!
Corrigan also took some time to respond to fan questions about his non-involvement with the project, which stars Molly Ringwald and Christian Slater, and is being produced by Academy Award-nominated James Franco: