[UPDATED] Brent Everett's Two Boyfriends Bludgeon Each Other In "Drugged Up" Brawl
If a gay porn throuple gets in a fight but doesn't post about it on social media, does it make a sound? Thanks to Facebook, we don't have to answer that question, as gay porn superstar Brent Everett went online this morning to share all of the gory (literally) details about a brawl between two of his throuple's less famous members: Jayson Smith and Steve Peña.
While Everett was in Toronto and far away from the violent incident, his boyfriends Smith and Peña had, according to Smith, a "drugged up" fight during this weekend's Washington D.C. Pride.
Thanks to one of my readers, this early morning status update from Steve Peña appears to have been the initial Facebook post about the fight between him and Jayson Smith. 30 people liked it.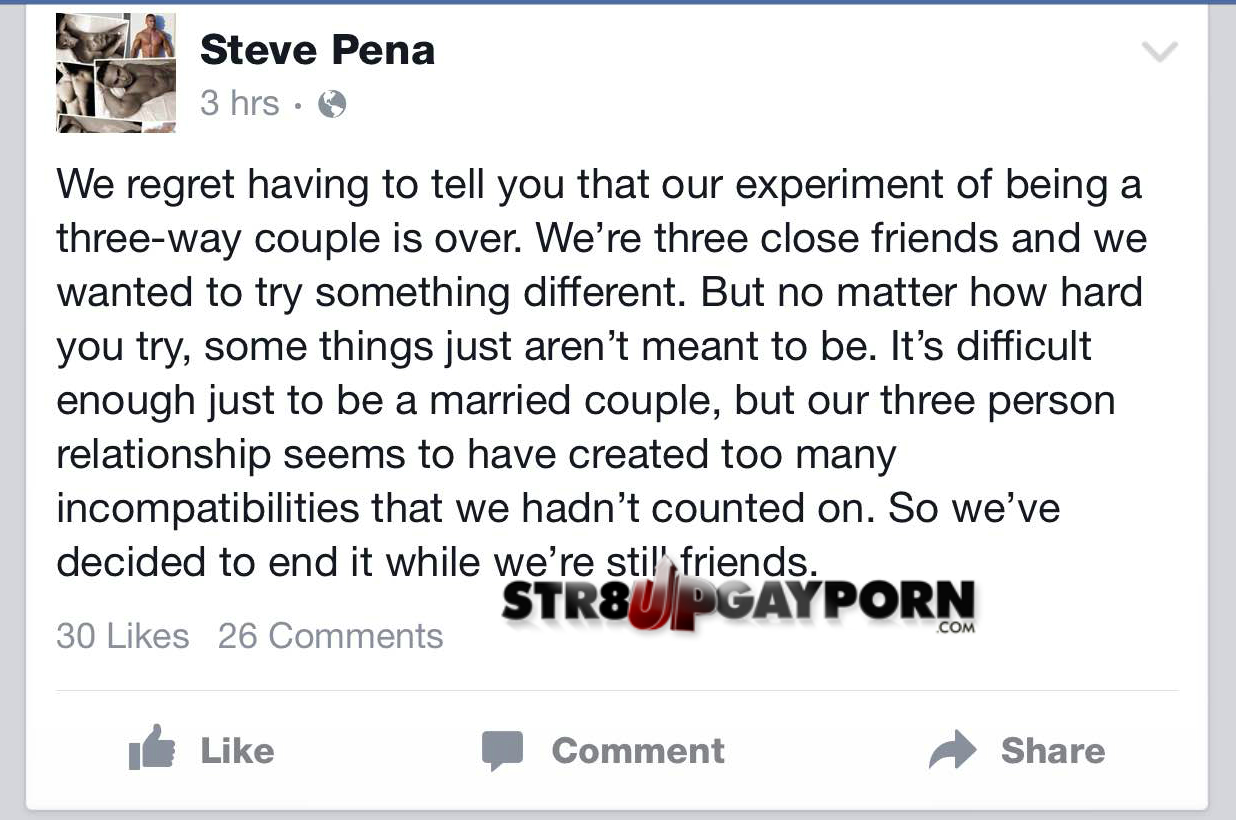 Peña has since deleted the post, so it's unclear if the throuple is in fact over.
30 minutes after Peña's post, Jayson Smith published his own Facebook update, alleging that Peña beat him during a "drugged up rage." If this is how Peña "end[s] it while we're still friends," I'd hate to see how he breaks up with his enemies.
Both Smith and Peña look to have sustained painful injuries during their fight, but Smith was first to post a photo of his battered face, on Facebook.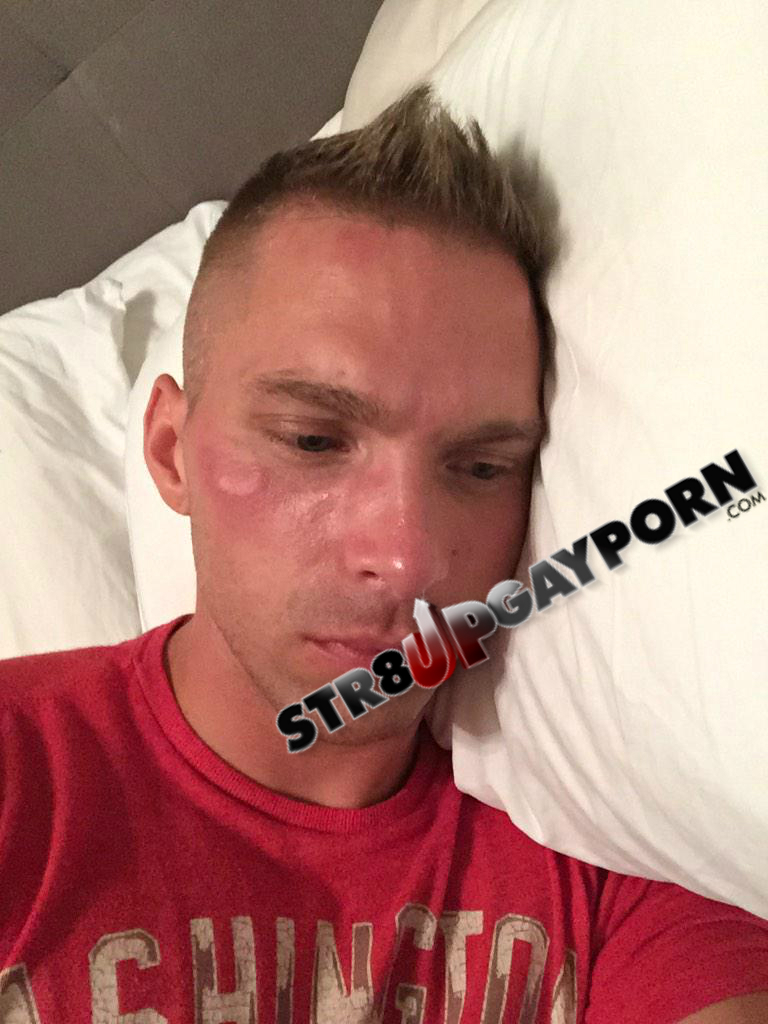 Jayson Smith hasn't commented further about the attack, but he did RT this message of support from one of his Twitter followers: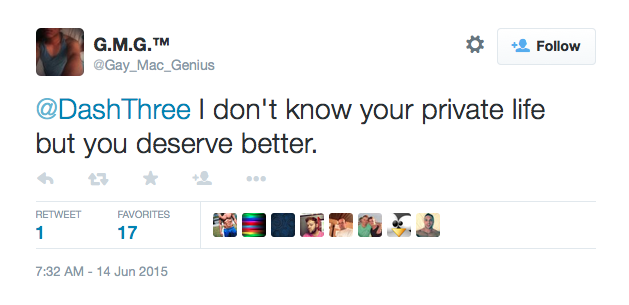 Update:
Here's one more photo of Smith. Presumably, the tongue being stuck out isn't a result of his injuries:
A few hours after Steve Peña's Facebook post and Jayson Smith's Facebook post, Brent Everett took to his Facebook page to let everyone know that Steve Peña was injured in the fight, too. The below photo appears to show a welt on Peña's forehead:
Prior to posting the above photo of Peña, Everett posted a Facebook status update scolding both of his boyfriends for their behavior, blaming it in part on being "drunk dehydrated" (as opposed to Smith's allegation that Peña was on drugs). Everett seems to be defending Peña more than Smith, particularly towards the end of his Facebook post when he assures his fans that Peña has never hit him, and that they've only "pushed each other" in the past.
Also? Everett's Facebook post about his boyfriends' fight takes his boyfriends to task for one other thing: Posting about their fight on Facebook. Fair enough.