Bruno Bernal Doubles Down On His Use Of The N-Word: "I Don't Give A Fuck"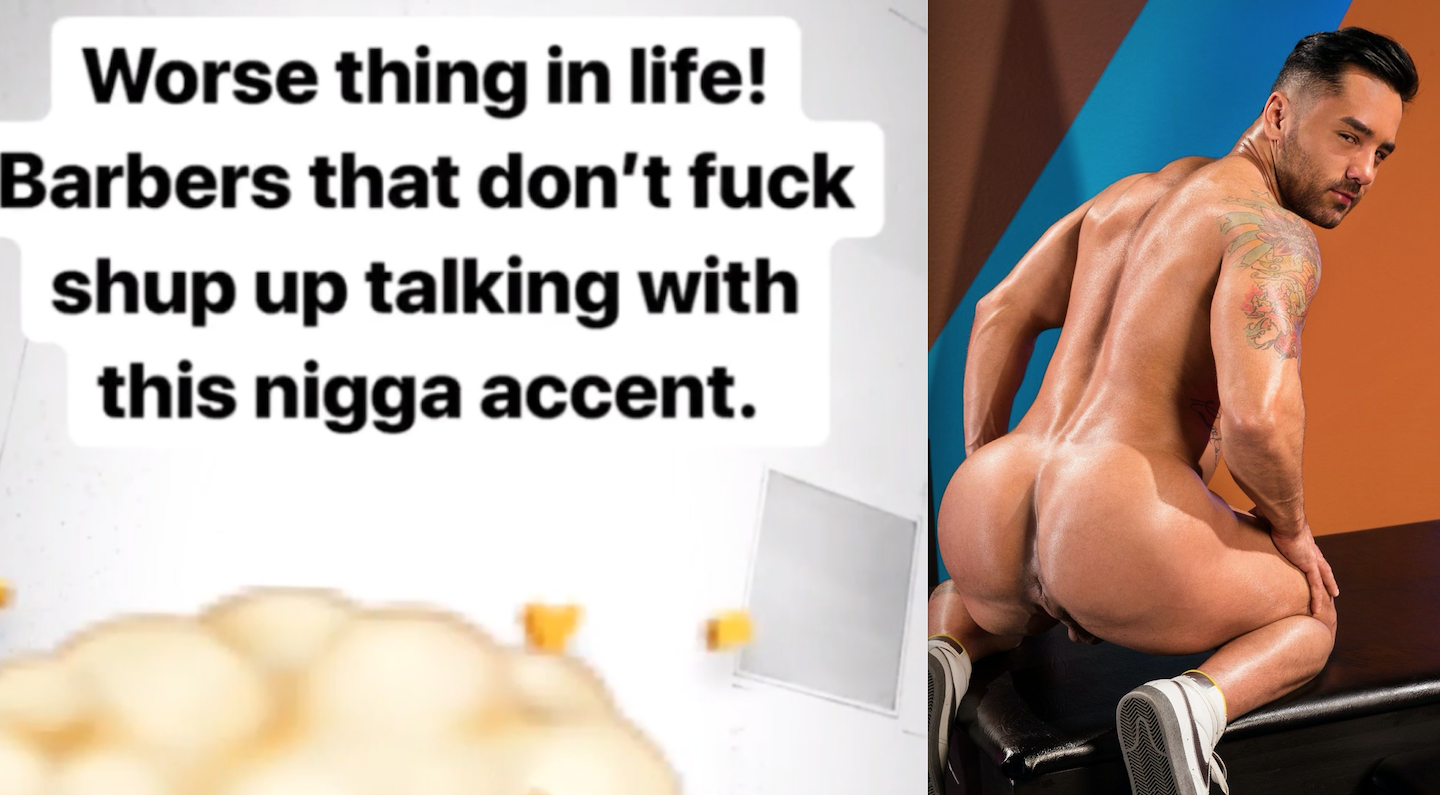 Earlier this week, gay porn star Bruno Bernal used the n-word in an Instagram post to insult the African-American barber who was cutting his hair. Fans swiftly called out Bernal for his racism, but he defiantly rejected the criticism and refused to apologize. Today, Bernal is doubling down on his use of the word (and, he actually uses it again) in another social media post.
This time, Bernal has taken to Twitter to share what he claims is a message he received from one of his black fans, who assures Bernal that he is "not racist at all." The alleged fan justifies Bernal's use of the n-word—which, again, he used to insult a black man who was cutting his hair—by stating that he too uses the n-word to "describe ignorant black people." Here's the fan's message, as posted by Bernal today: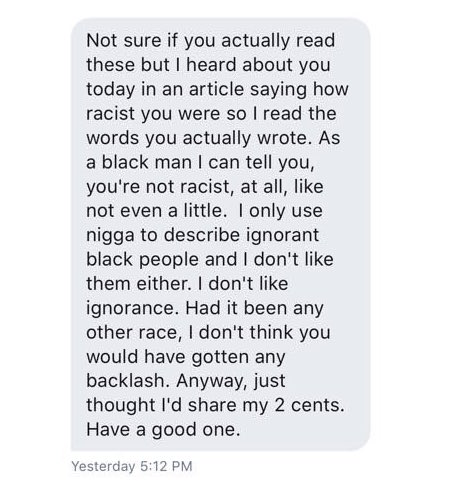 In case you thought this couldn't get any worse, think again. Here was Bruno Bernal's response to the fan, which he also shared on Twitter: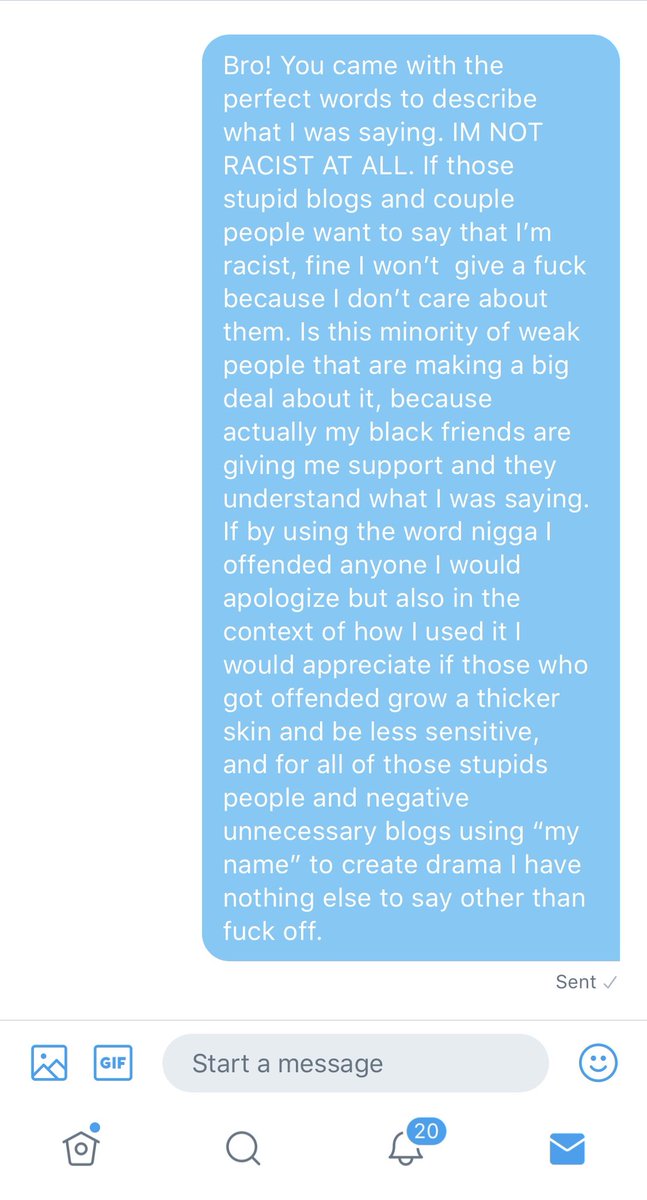 The fact that Bernal (and his alleged "fan") can't or won't acknowledge that using the n-word to insult a black person is literally the textbook definition of racism shows just how stupid he is. The fact that he's telling people to "fuck off" and "be less sensitive" over the word shows that he might be a sociopath, too. I wonder what the black barber being called the n-word in Bernal's Instagram would have to say to Bernal if he saw that video?
On a somewhat related note, Bruno Bernal is still a gay porn star, and he actually has a Men.com scene being released today. The scene was already scheduled for release prior to Bernal's racist comments, and while the studio hasn't pulled the scene down, they did issue this statement:
Due to recent events, the [Bruno Bernal] Men.com scene will not be promoted by us. We prefer that it also not be promoted by our affiliates. Moving forward, we will no longer be working with the actor involved in the recent events.
This is good to hear, and hopefully other studios will follow suit.