Brute Club And Armond Rizzo Are Fighting On Twitter Over François Sagat
Gay porn star Brute Club (remember Brute Club?) hasn't actually been in a gay porn scene in, like, a year, but he still manages to provoke people on Twitter, which I guess is probably more entertaining than most of his porn? Today, he had a Twitter war with gay porn star Armond Rizzo, and it all started with Brute tweeting about François Sagat's comeback:
While Brute was probably just being hyperbolic (and, obviously, he didn't mention any specific bottom), Armond Rizzo still took issue with the tweet. Armond told Brute to "fuck off" (although, his emoji is using an index finger, not the middle finger, so he might be saying "first off"?), and he reminded Brute that he hasn't "broken into the US market":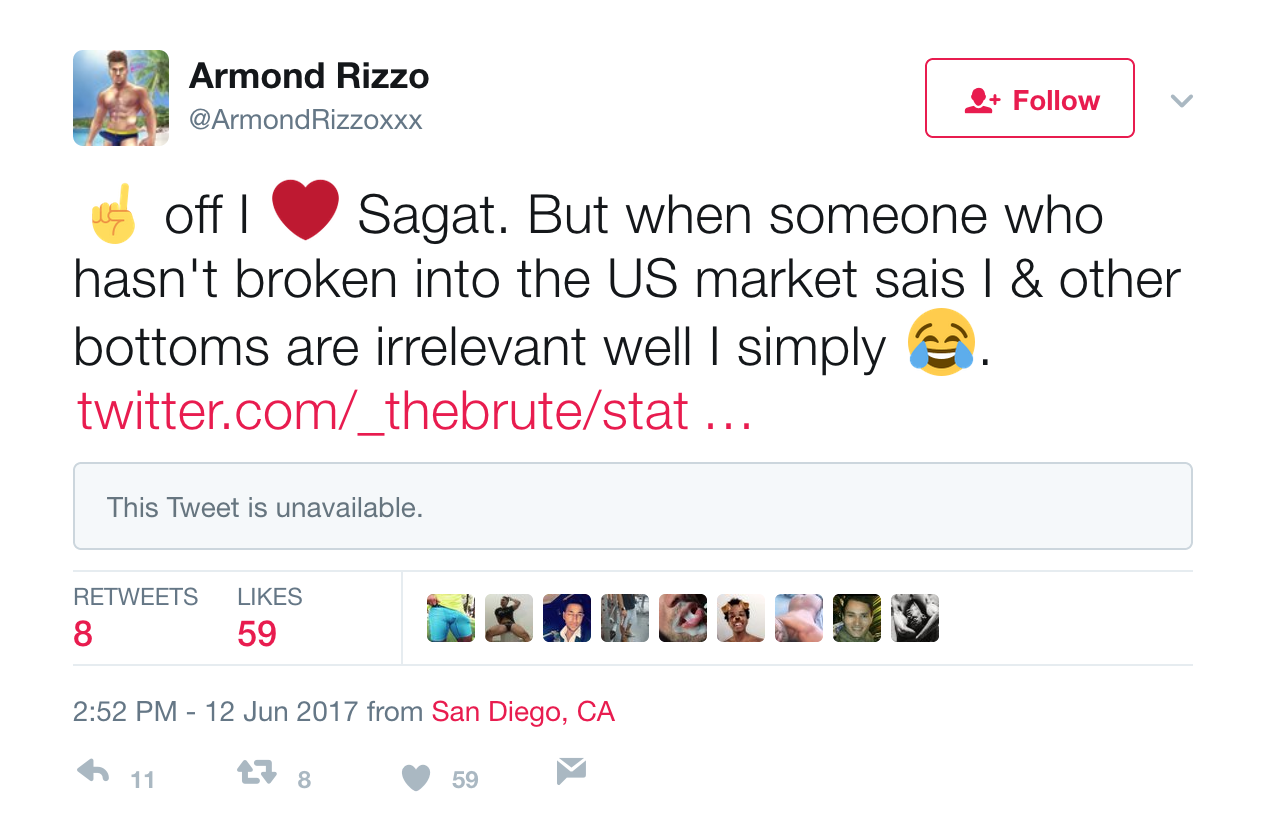 Brute explained that his tweet was merely his "personal opinion":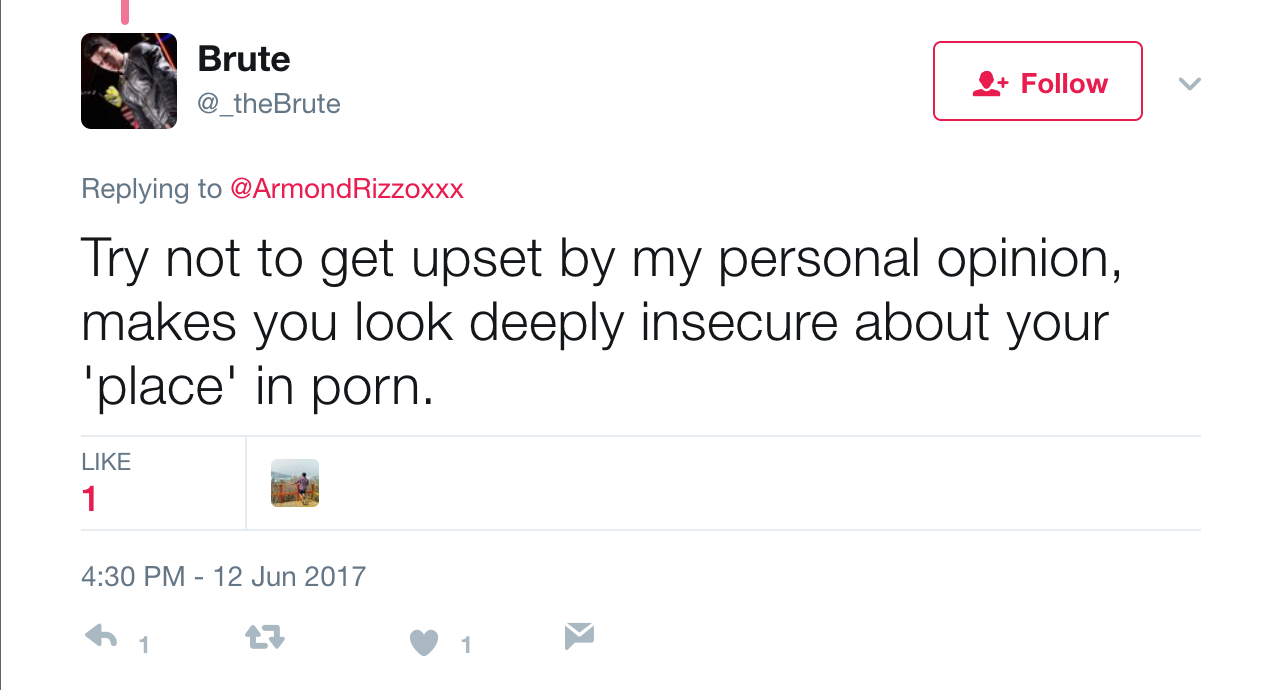 And then, Armond Rizzo made fun of Brute's low follower count on Twitter. Ouch:
From there, things got somewhat nasty, as these gay porn star Twitter wars normally do.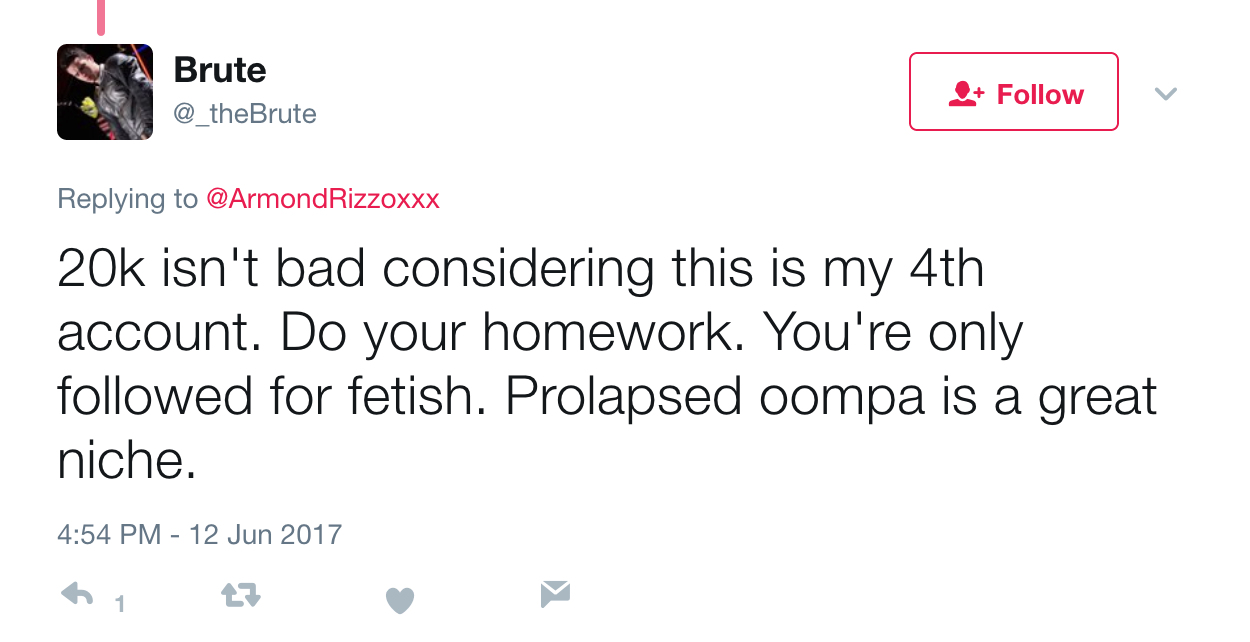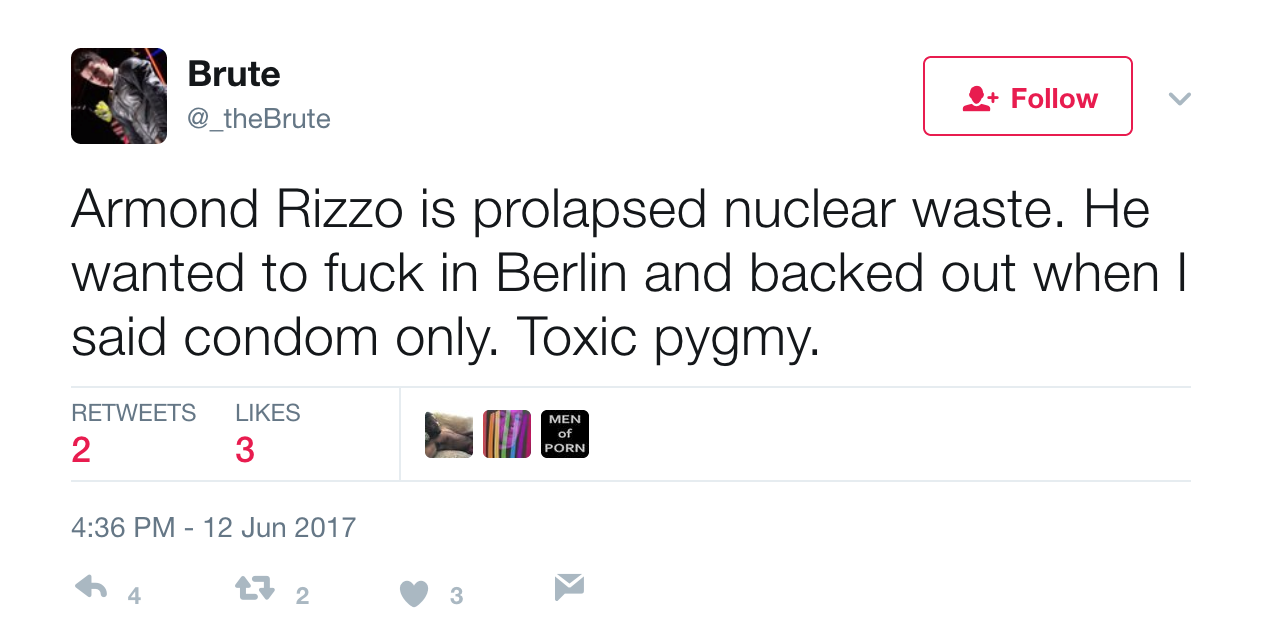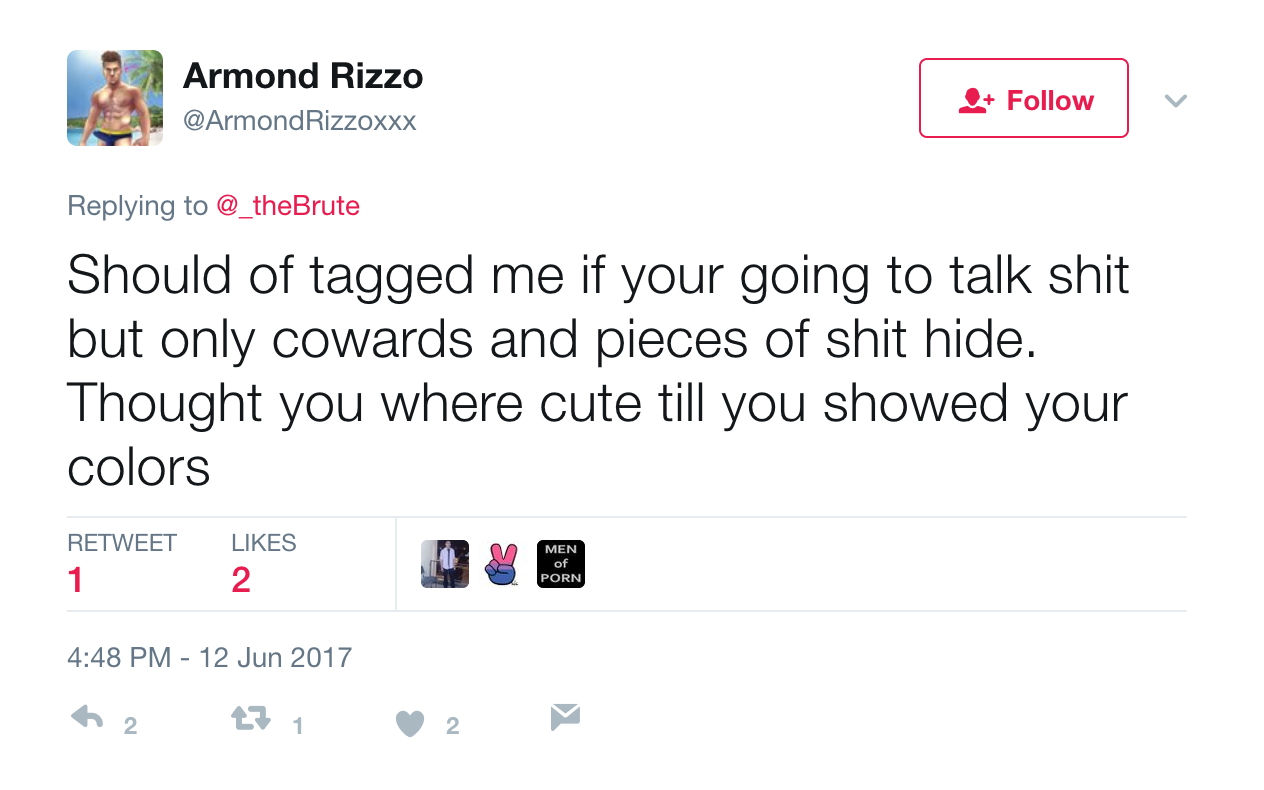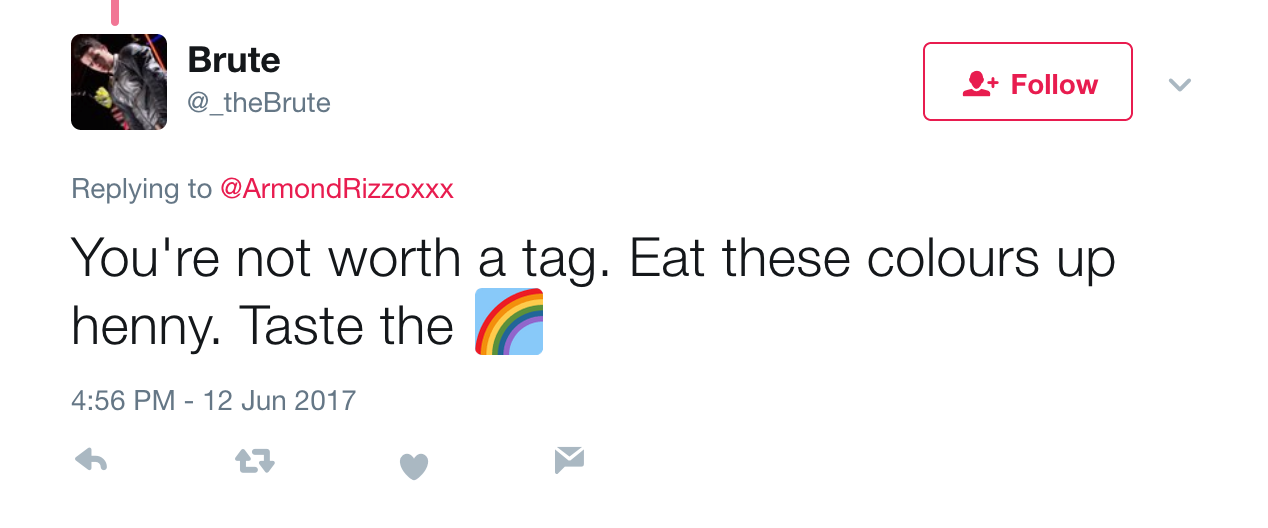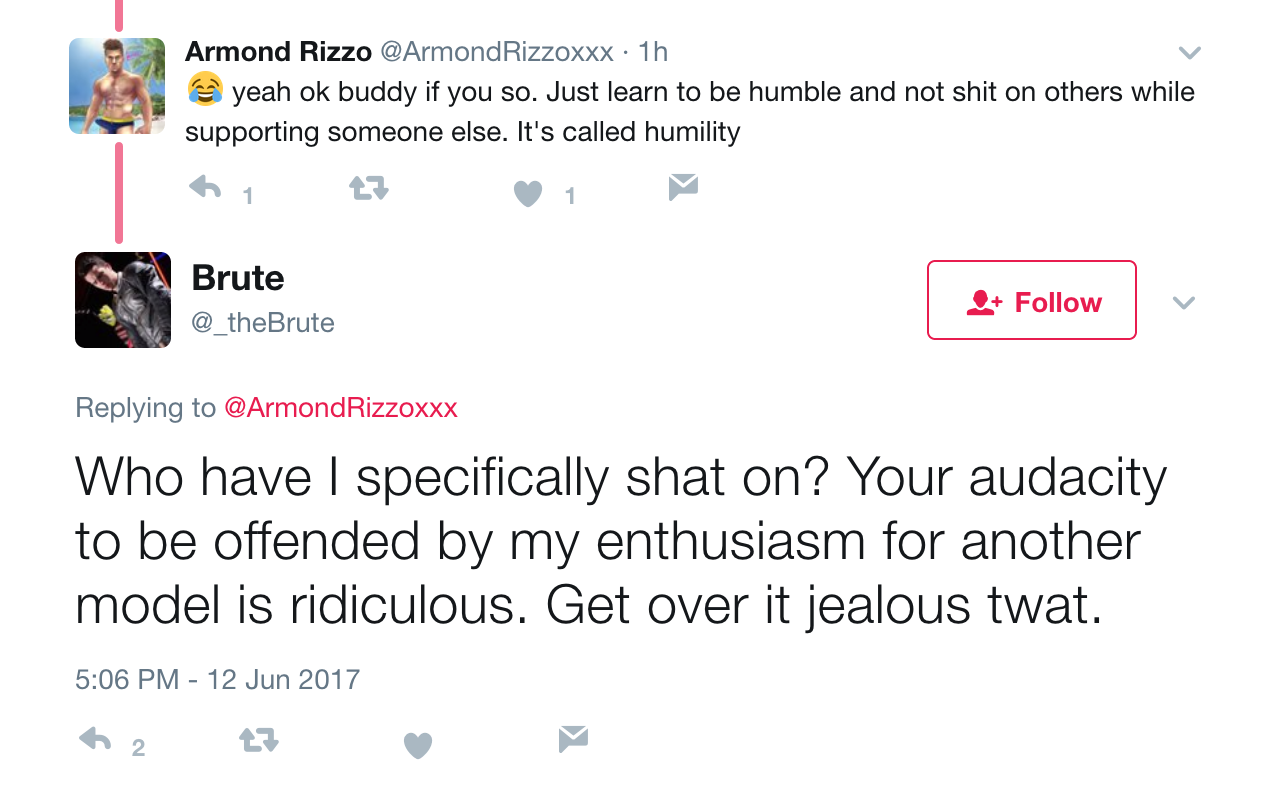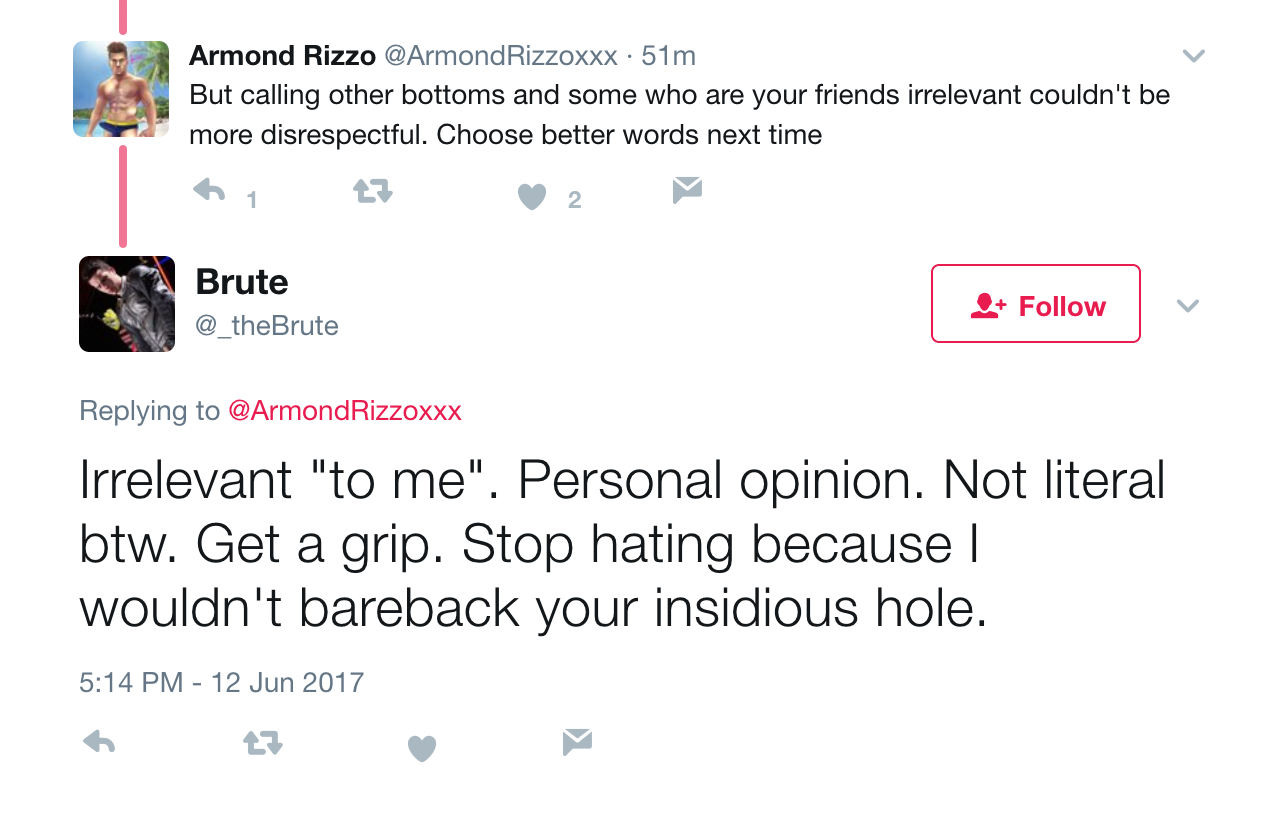 Anyway, François Sagat's comeback scene goes live on June 24th! Have a nice day.