WHOOPS: Which Gay Porn Star's Phone Number Did Men.com Accidentally Just Publish?
Those of you with an archery porn fetish will definitely like today's Men.com update, in which gay porn star Charlie Harding shoots Ricky Decker (a.k.a. Sean Cody's Arthur, who actually already retired from gay porn months ago) with an arrow and then fucks him on a leather sofa. Of all the porn set-ups and scenarios, I've never seen something as weird and unrelated as this before (how'd they get from the forest to the ugly room?), so I at least give Men.com credit for that.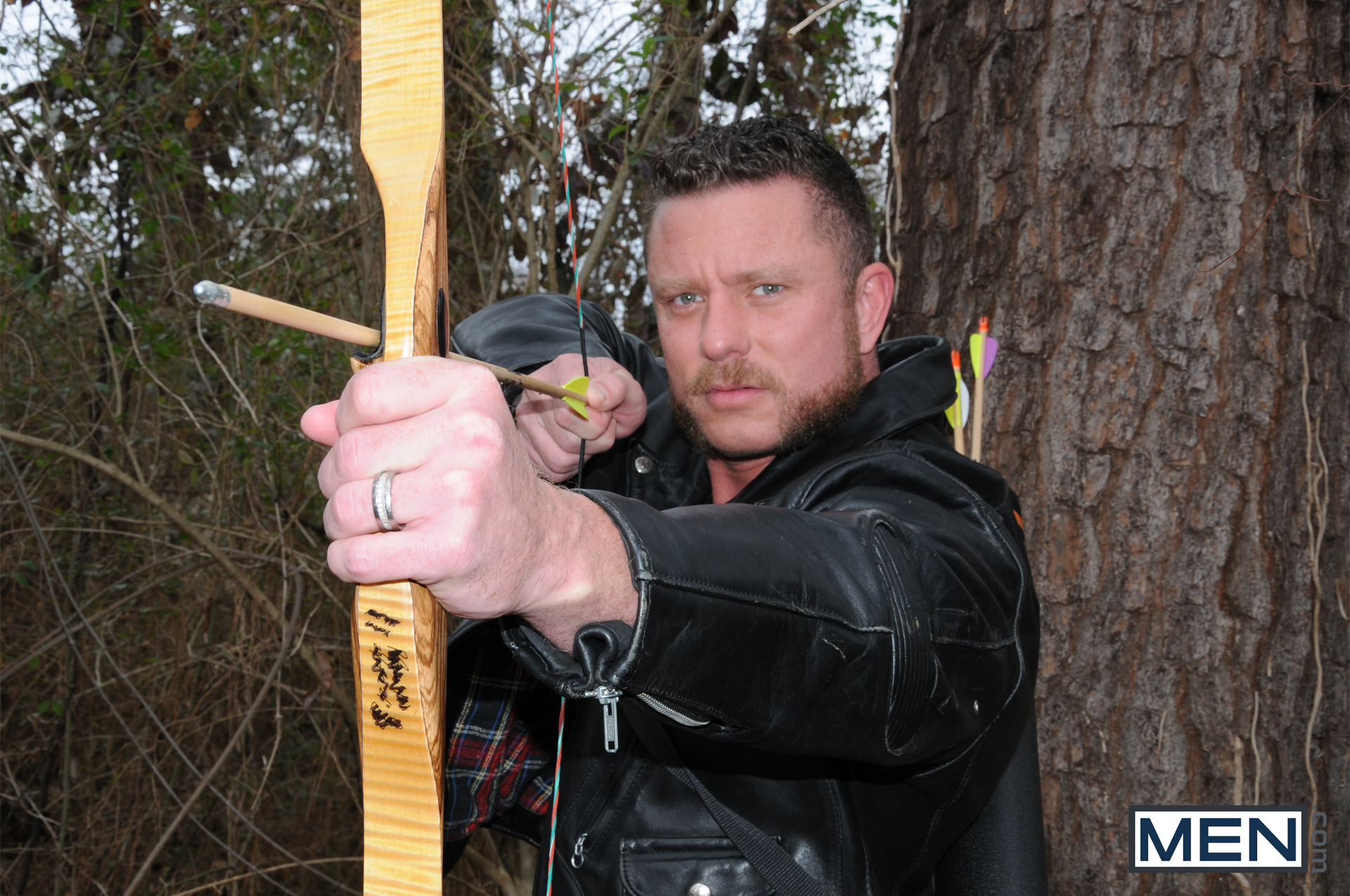 On the other hand, this scene proves once again that Men.com really needs to hire a better photo editor (assuming they even have one in the first place?), because I can see someone's phone number—partially blacked out with a Sharpie, LOL—on Charlie Harding's bow. Oops: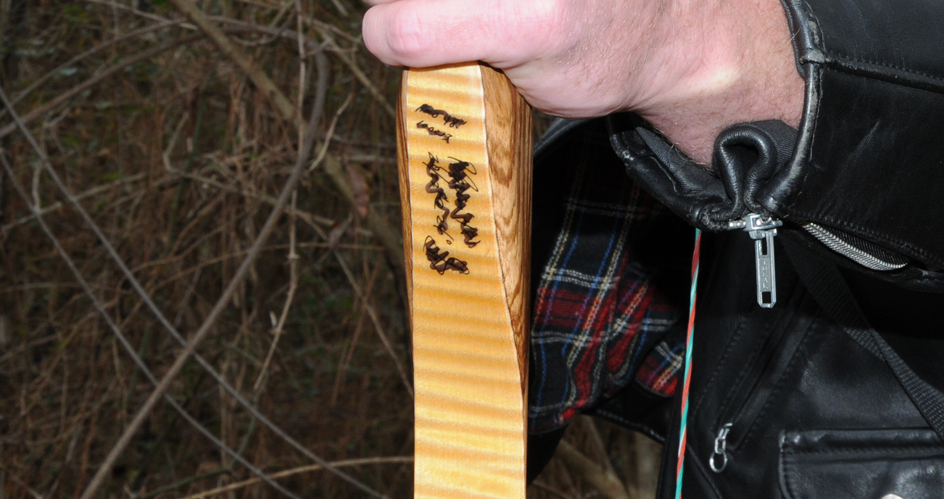 Or, maybe it's someone's bank routing number?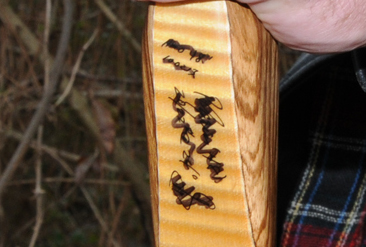 I can definitely make out "480." Maybe it's someone's scene rate? $480? Underneath that it looks like "6023"? So, 480-6023? Put an Atlanta area code in front of that and let me know what you find. Maybe it's Johnny Rapid's cell!?
Anyway, here's the scene.
[Men.com: Charlie Harding Fucks Ricky Decker]