CockyBoys' 10-Year Anniversary Featured Powercouples, Pups, And A Pool Party
Yesterday, CockyBoys celebrated its 10-year anniversary with a picturesque pool party at their home in New York, and I'm not sure what was more amazing: The stunning estate and beautiful surroundings, or the gorgeous models in bathing suits who greeted guests upon arrival? If you ask Bella (Levi Karter's pup), it was neither, because the most amazing thing at the party was actually the BBQ. (And, I have to say, I might agree with Bella.)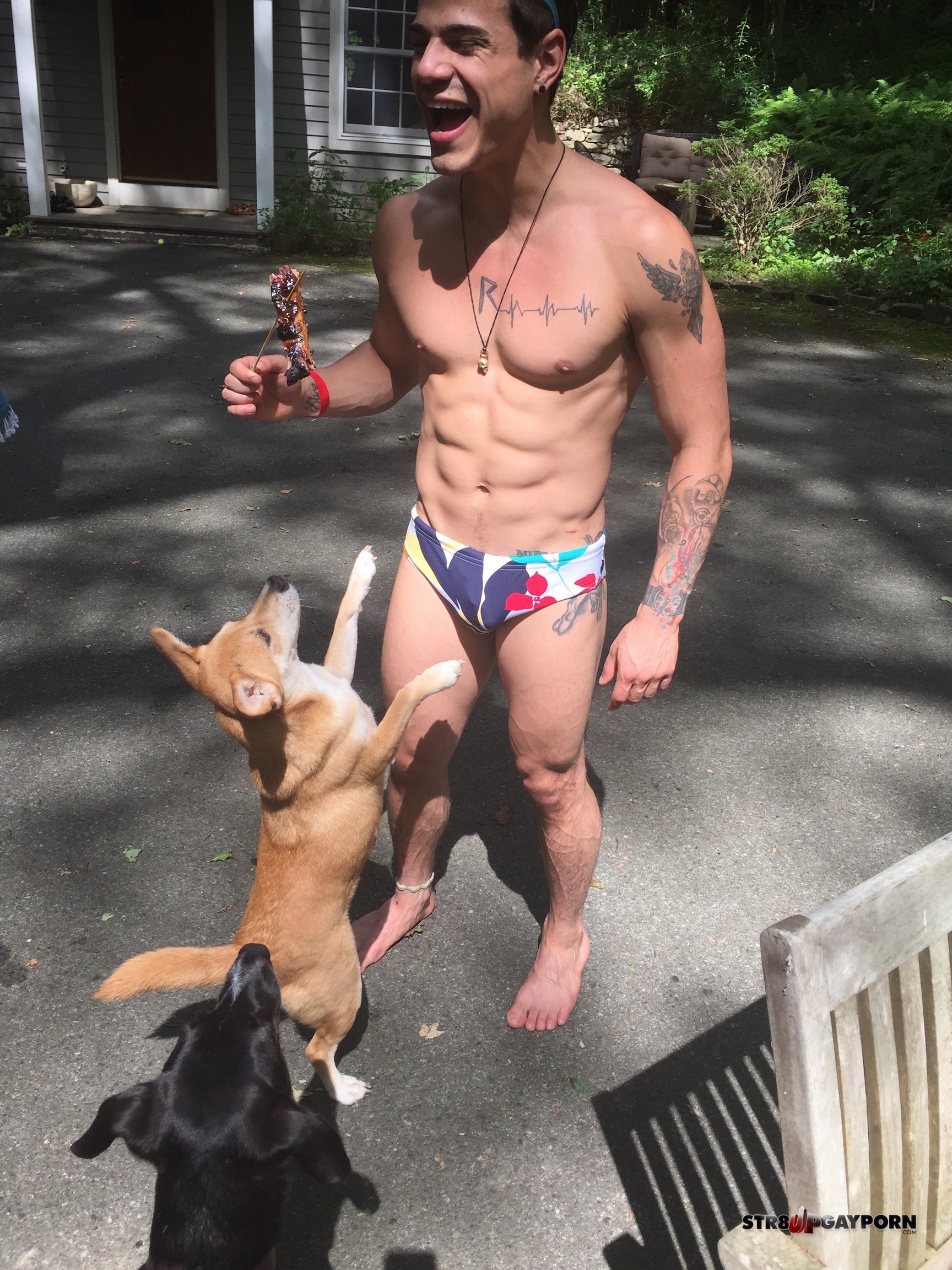 I think all the cute dogs in attendance might've been my favorite part of the party, tbh. Calvin Banks brought his girl Joanne, and here they are with Beaux Banks:
Actually, who am I kidding. The best part of the party was obviously the powercouples. Mickey Knox and Colby Chambers:
Ricky Roman and Michael Ribezzo: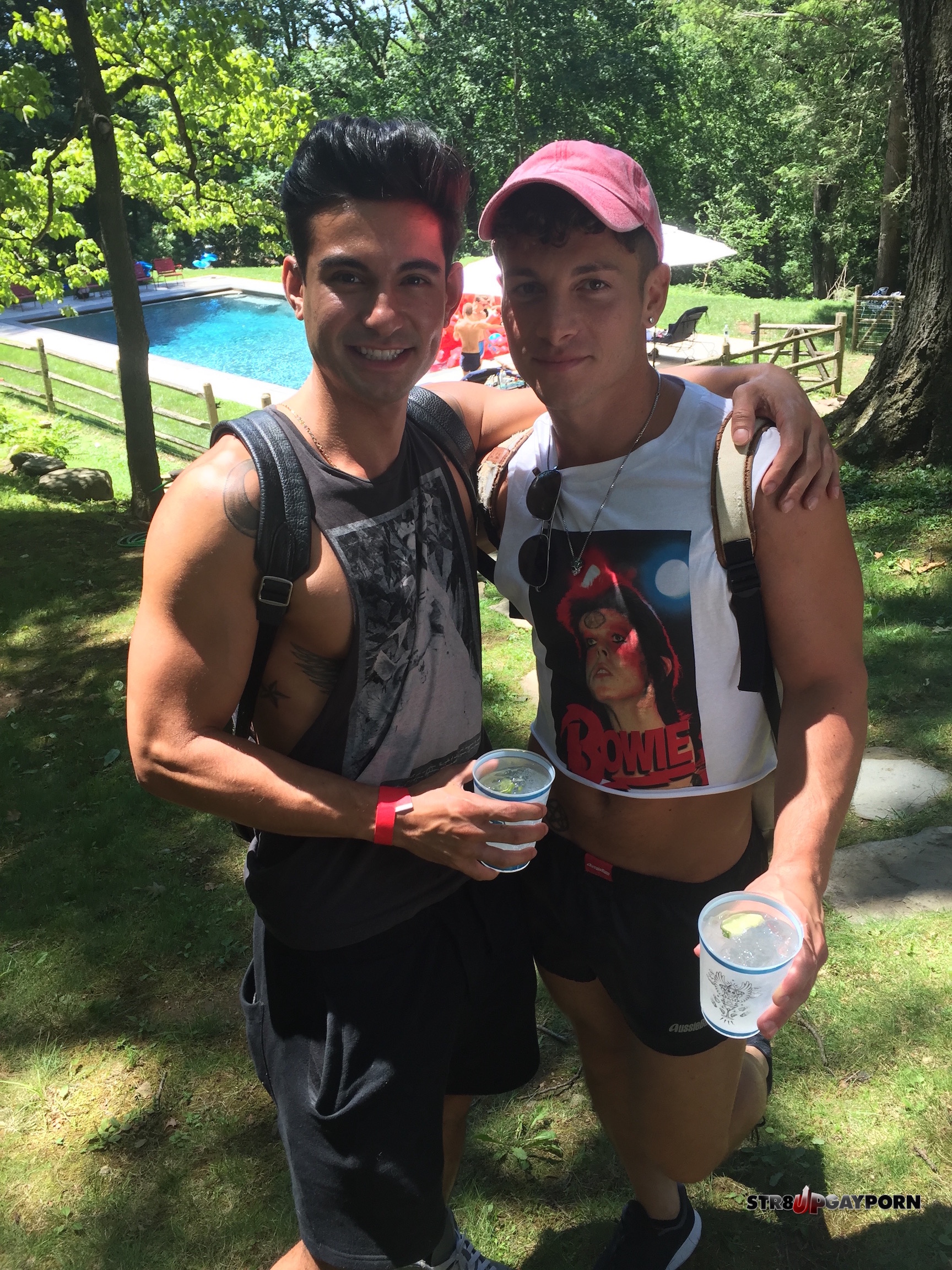 And, making their first appearance together at an event, Alex Mecum and Carter Dane:
Apologies in advance for these next two pics. Please, try not to die like I did: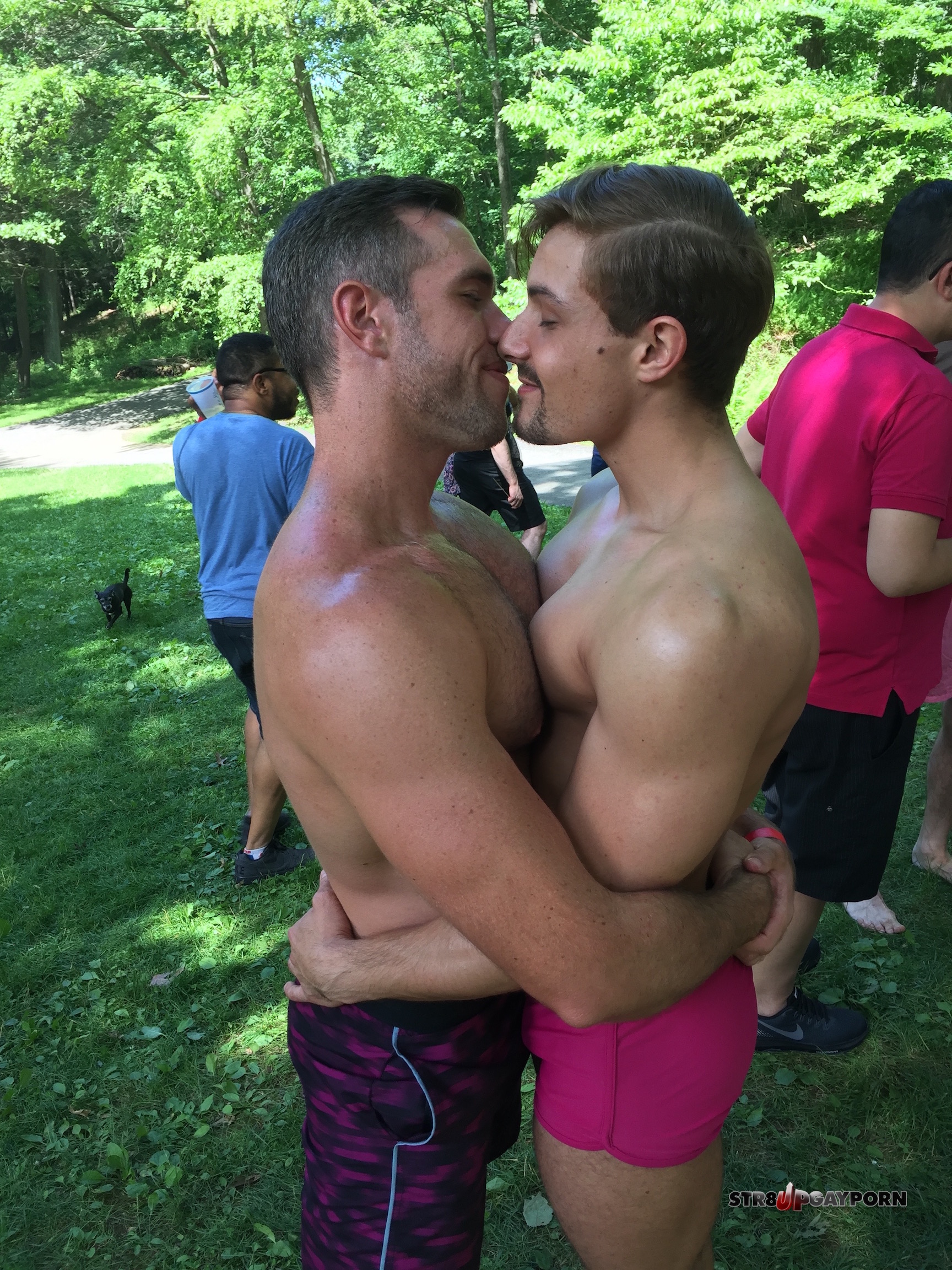 Thank you to all the guys for letting us take so many photos (in addition to the models, friends, and fans, CockyBoys also invited bloggers, photographers, and industry peers…and I think we had our phones and cameras out the entire time).
These next photos don't feature real-life couples, but they are real-life scene partners. Sean Ford's first CockyBoys scene (already filmed) set for release will be with Calvin Banks…and his next one will probably be with Colby Keller (also already filmed):
Ridiculously attractive (and incredibly sweet) CockyBoys exclusive Josh Moore was also on hand, and he was looking like this, in case you're not dead yet:
Liam Riley and Boomer Banks were the life and love of the party (and Boomer was also the chef preparing the insanely good BBQ):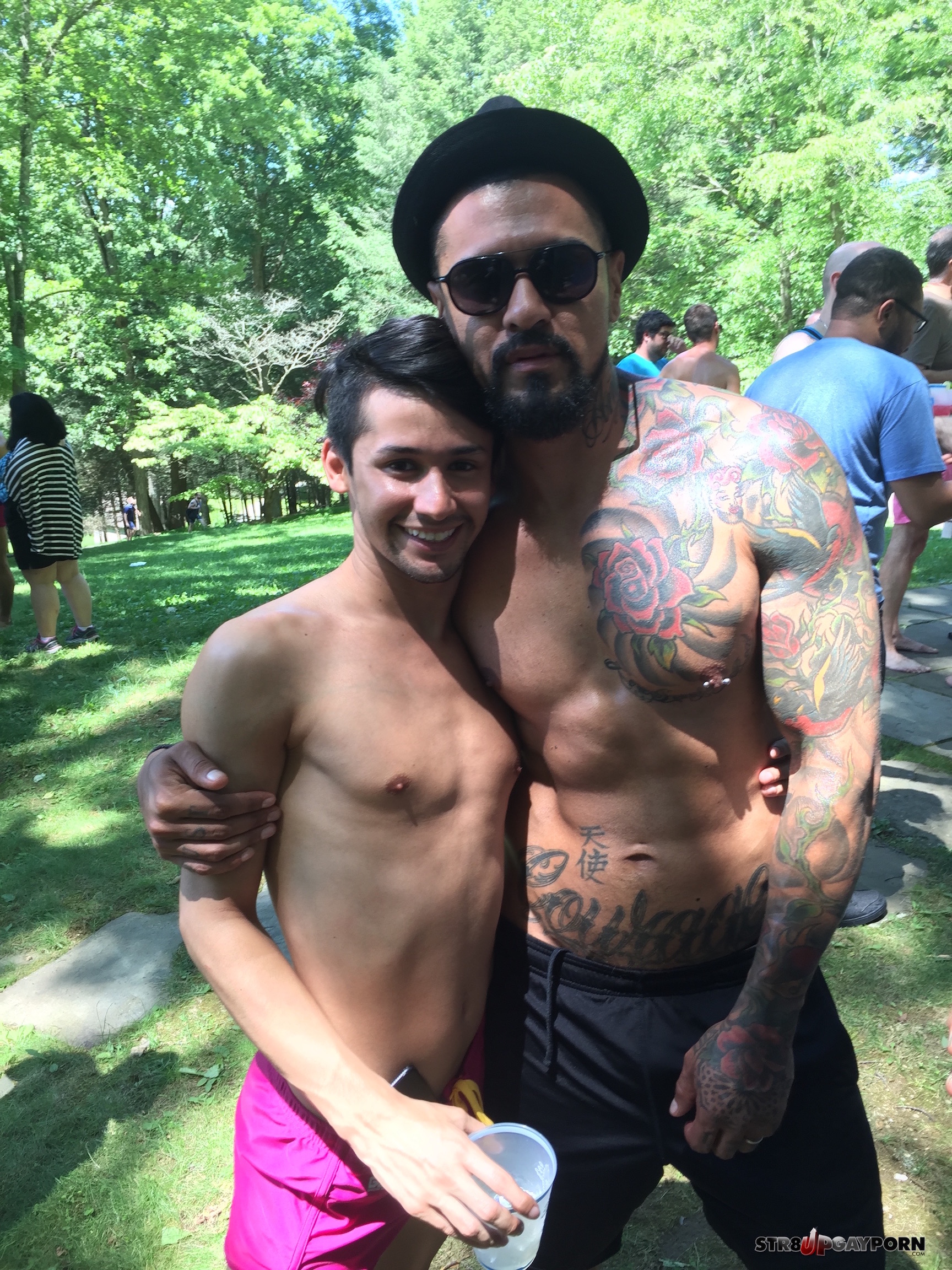 George Alvin kept everything running smoothly: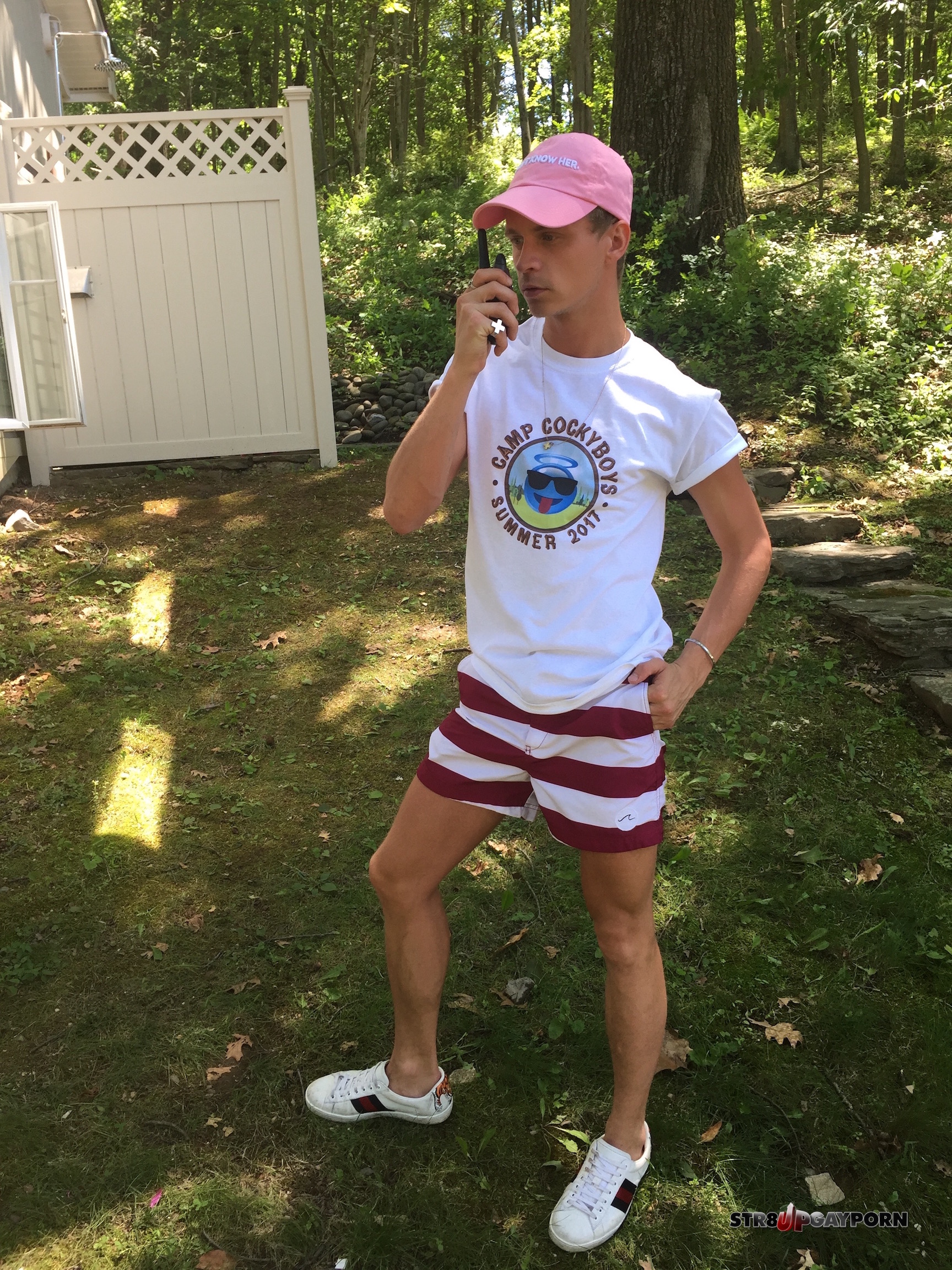 Cory Kane made the pool party that much hotter, as did Allen King and Danny Montero:
Finally, Liam Riley and Levi Karter with Carter Dane: