This Story Of How Colby Chambers Met Mickey Knox Is The Sweetest Thing You'll Read Today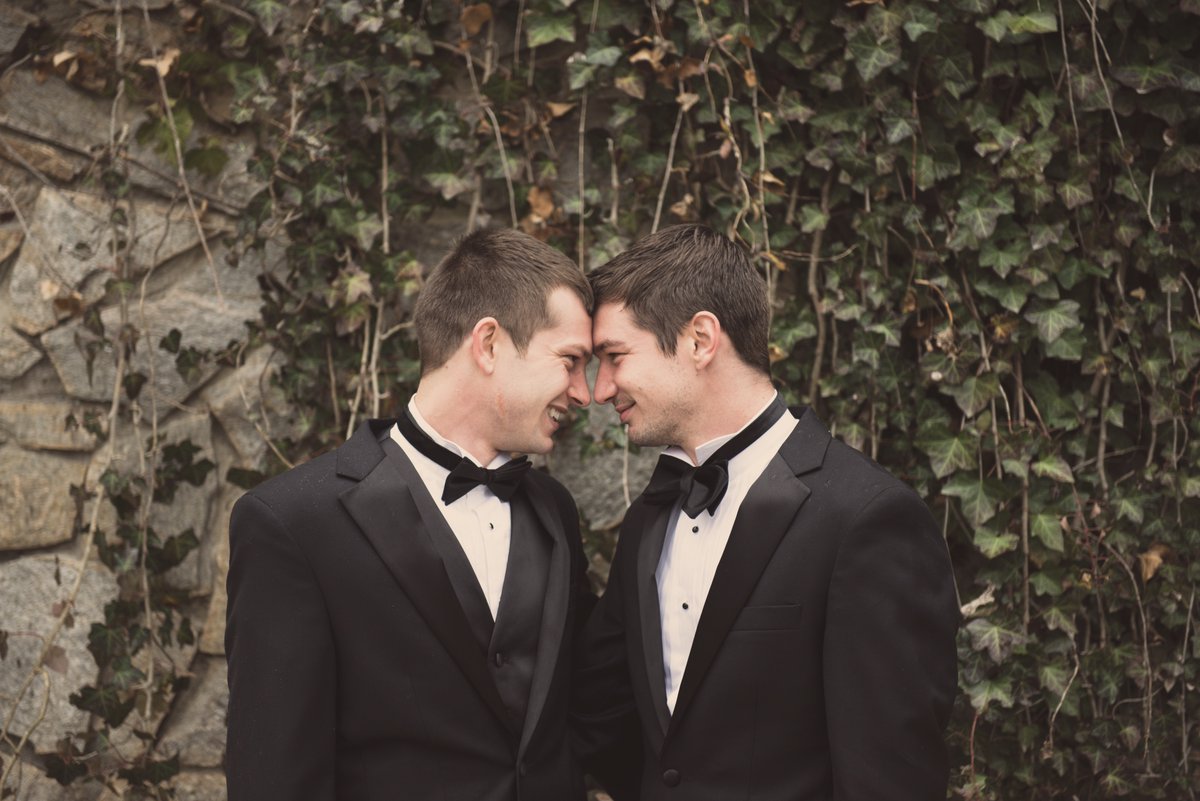 They're studio owners, exceptional performers, real-life husbands, and two of the nicest guys you'll ever meet. And as if you couldn't love them enough already, the story of how Colby Chambers and Mickey Knox met seven years ago (when they were both servers at Red Lobster!) is the sweetest, most romantic thing you'll read today.
Colby Chambers posted the below message to his husband and best friend Mickey Knox yesterday, in honor of Mickey's birthday: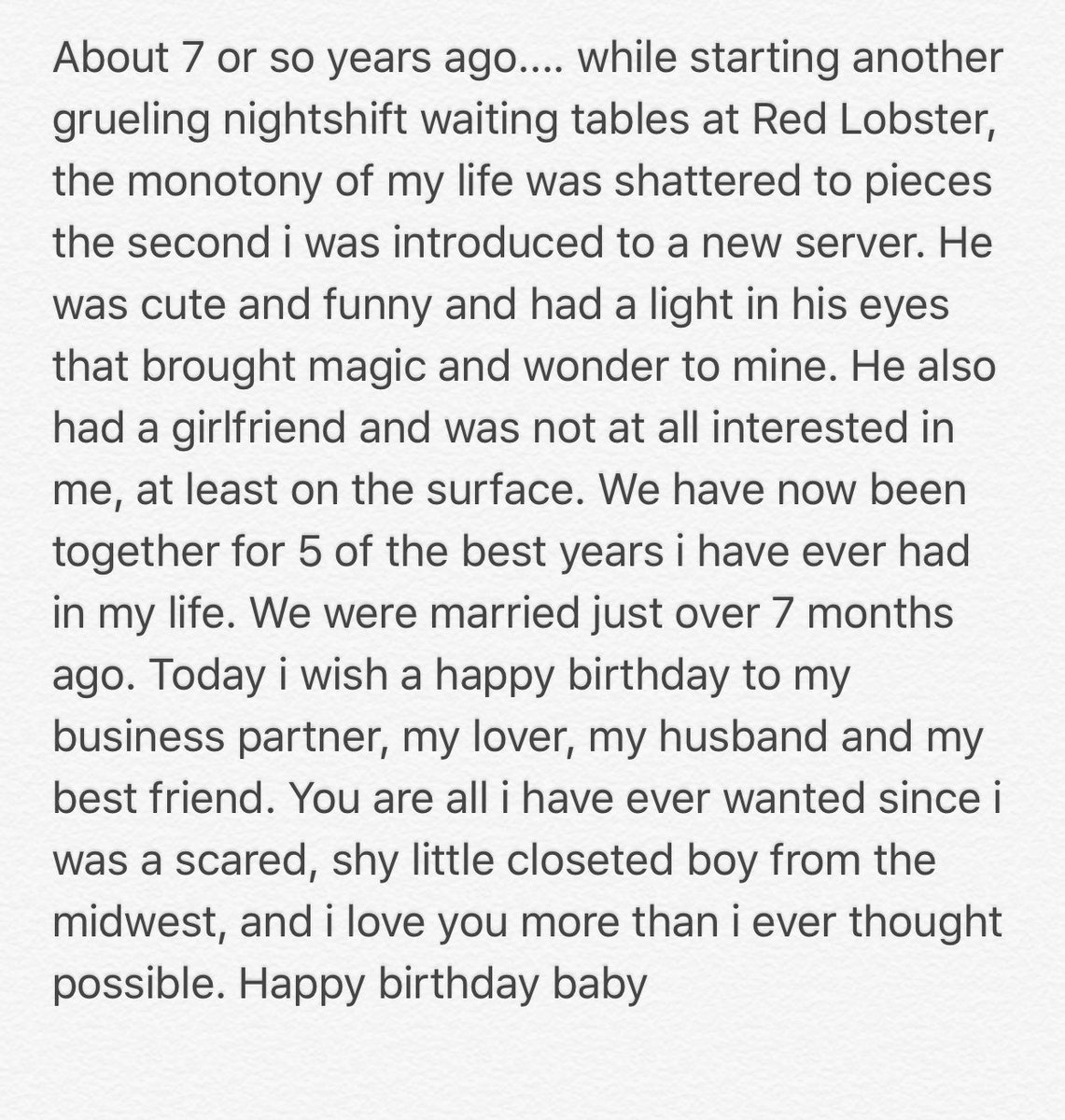 Mickey Knox then told fans that because of Colby, he's faced his fears and is now living a life he can be proud of: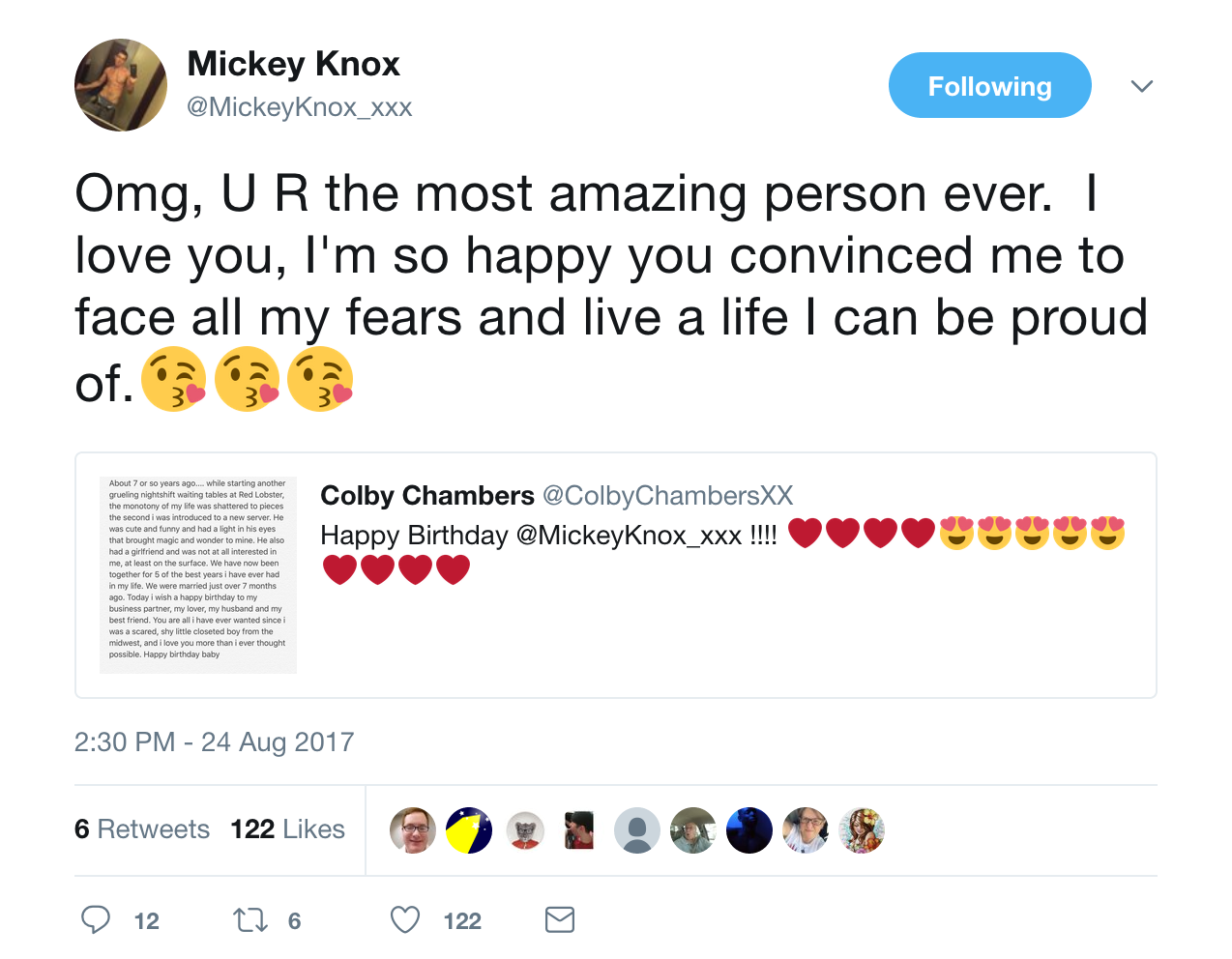 In addition to being good to each other, they are, obviously, very good to their fans, too. ICYMI, Colby and Mickey's last on-camera performance as a couple was a few weeks ago. In it, Colby creampied Mickey's ass and his mouth with the same load, since fans had expressed interest in seeing Colby cum in both places.