College Football Coach Fired Amid Insane Hazing Scandal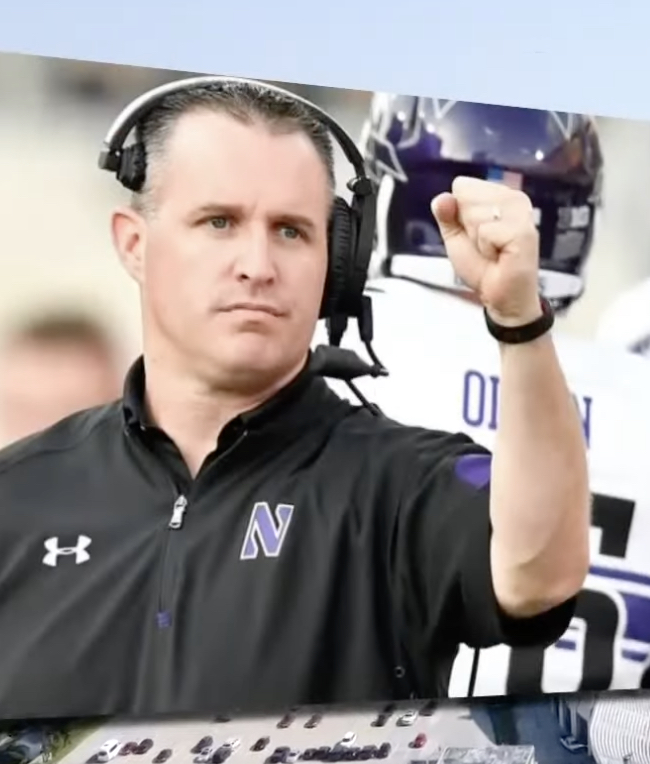 Background on the coach and his firing amid a lawsuit and hazing scandal at Northwestern University:
More on the lawsuit via NBC:
Fitzgerald and school leaders "endangered, enabled, and concealed the exploitation" of student-athletes under Fitzgerald's supervision and took no action against "credible reports of hazing, dating back to 2014," plaintiff's attorney Patrick Salvi wrote in the lawsuit.

Among the institutional acts the lawsuit alleges were carried out in the football program:

"Running": A punishment that "consisted of 8-10 upperclassmen, dressed in masks, holding down a player, and dry humping the player in a dark locker room."

"Shrek claps": When "upperclassmen on the team would run around" a player who made a mistake in practice "while clapping their hands above the head" of the teammate.

"Carwash": A "tradition" that consisted of "players lining up, standing naked, and spinning around the entrance of the showers so that all freshman players were forced to rub up against the line of men to get to their showers."

"Naked center-quarterback exchange": Another "tradition" that called for freshmen to execute a routine center-quarterback snap while both were naked.
[NBC]