Conner Habib Drags Colby Keller For Being A Fake Leftist And Supporting Ethnic Cleansing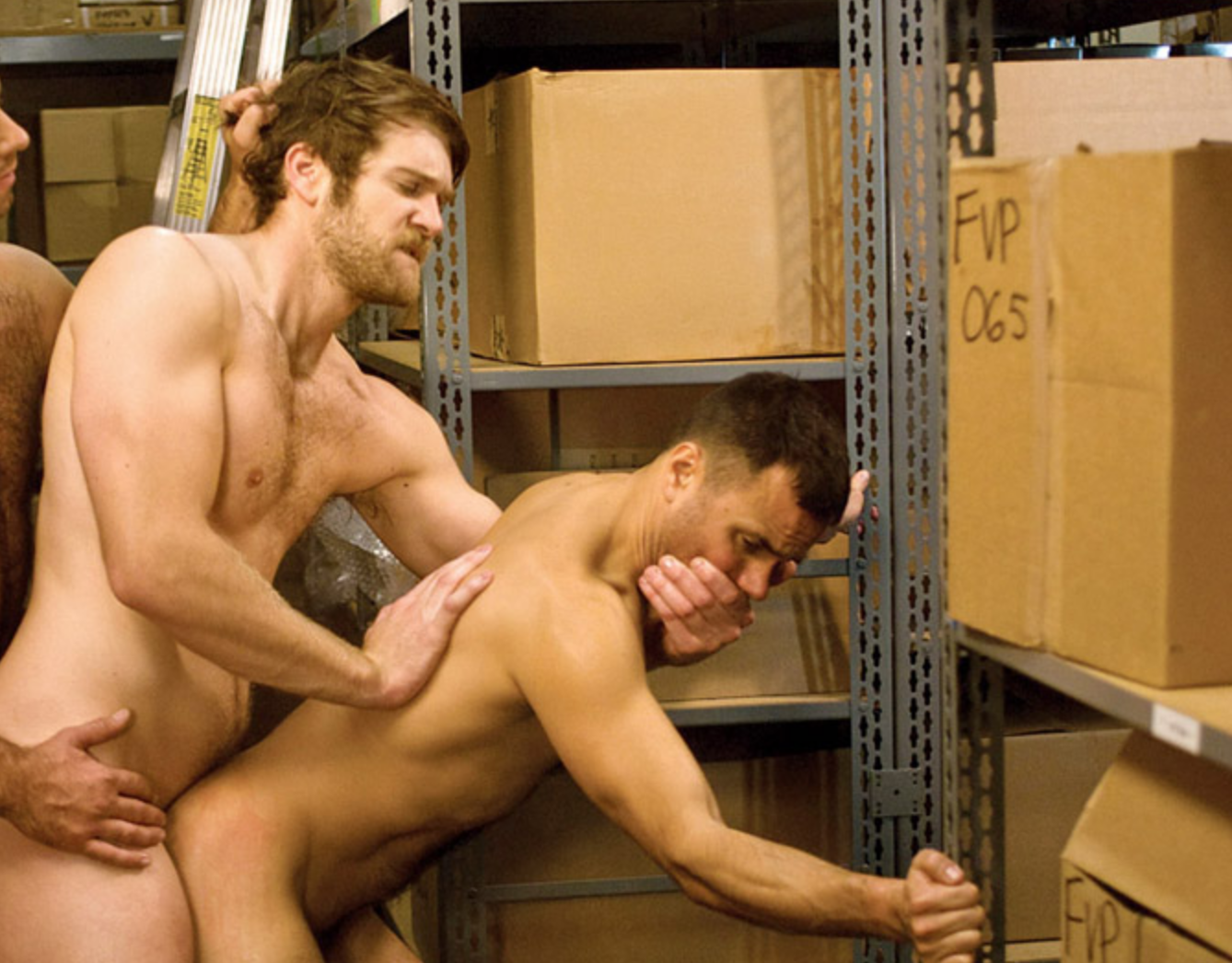 I've been covering gay porn star feuds for the better part of seven years, and this could be the most highly anticipated one yet, IMHO. Last night on Twitter, Conner Habib called out Colby Keller for being a fake leftist who supports Israel and the murder of Palestinians: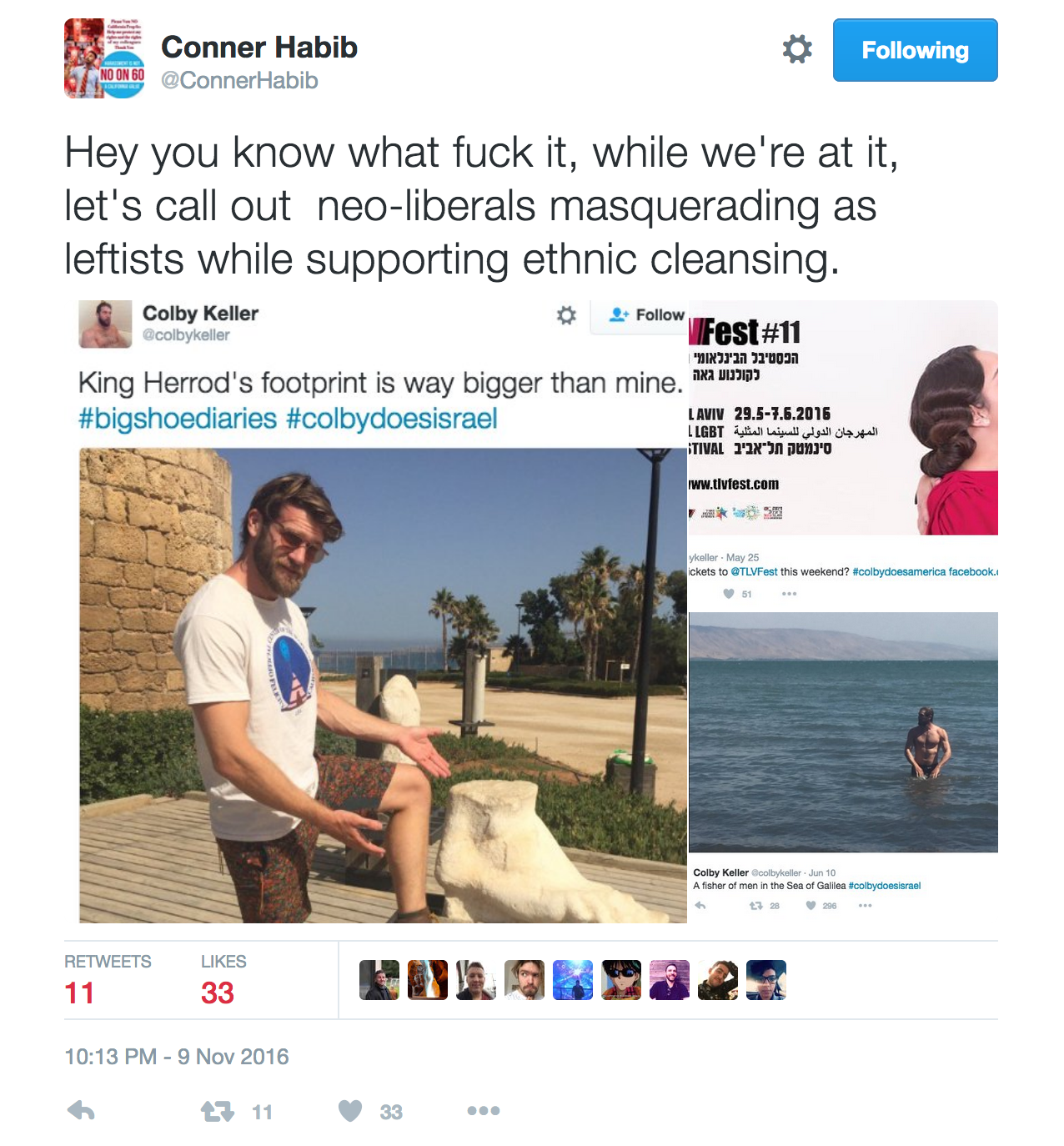 Those photos that Conner Habib included in his tweet are of Colby Keller during his recent trip to Israel. During that trip, Keller seemed to suggest his support of Israel, a country which most leftists condemn for its violent and horrific treatment of Palestinians, as well as its overall anti-Arab stance.
Colby Keller and Conner Habib did perform in one memorable scene together several years ago, along with Girth Brooks. The scene, from Falcon/Mustang's Laid Off, famously ends with Keller shooting an enormous load on Habib's face.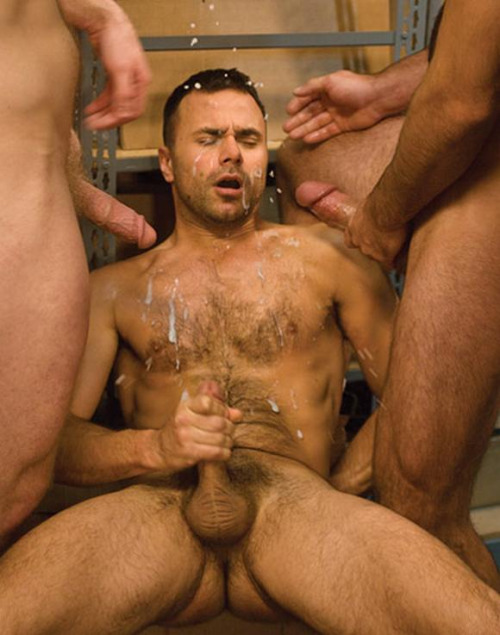 Colby Keller has not responded to Conner Habib's tweet, but it's not clear if he even saw it, given that Habib didn't tag him in it. Keller faced strong criticism last month after telling fans that he'd be voting for now President-elect Donald Trump.