Cops Help White Supremacist Proud Boys Terrorize Children At Library's Pride Event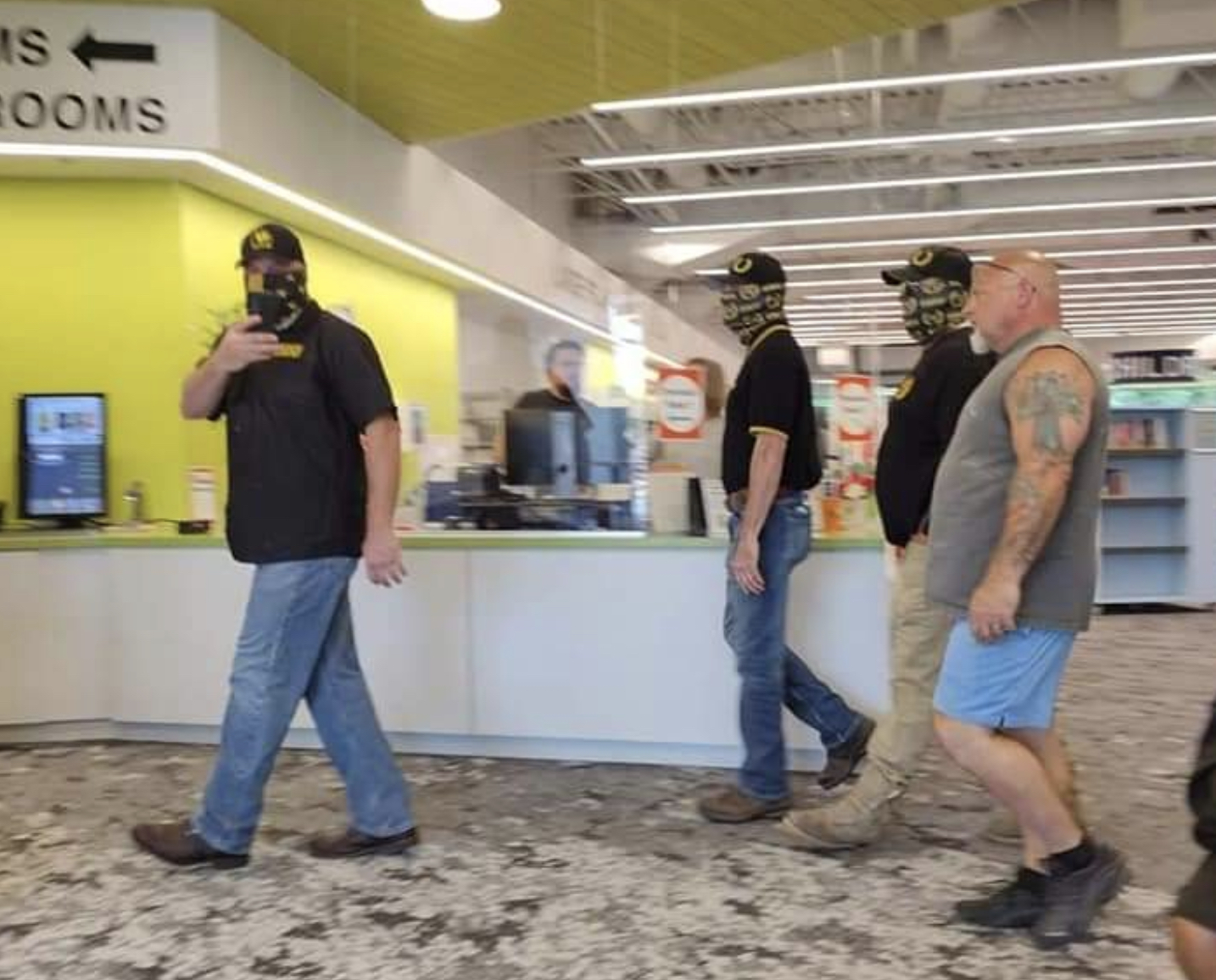 These white supremacist terror groups are, as you know, everywhere in the United States, and they're more emboldened than ever thanks to right wing politicians (e.g., Ron DeSantis, Greg Abbott) signing anti-LGBT legislation, not to mention all the psychopaths on social media (e.g., "LibsOfTikTok"). The latest example comes from a drag queen story hour Pride event at a North Carolina library, but making this one even more dangerous is the fact that the pigs who were called in to control the Proud Boys actually ended up helping them gain access to the event. Via Los Angeles Blade:
According to patrons at a drag queen story event in the Pine Valley branch of the New Hanover, North Carolina library system, a group of 15 masked men terrorized them yesterday with the active assistance of sheriff's deputies, forcing families with children as young as 17 months old to flee through a side door, and preventing the library from being used for its ordinary purpose for as long as 90 minutes.

Multiple witnesses report that the demonstrators shouted obscenities through the door and screamed, "Bring out the drag queens! Bring out the drag queens!"

Library patrons on Facebook report that deputies fist bumped the protestors and engaged in casual banter with them while they created a disturbance that ended the reading and forced librarians to hustle the parents and children out through a side door for their safety.

Angie Smith Kahney posted that she saw, "the [New Hanover County Sheriff's Office] escort the Proud Boys and their klan into the building straight to the room where children as young as 1 were with their parents, while they shouted obscenities and threats." She adds that the protestors "taunted parents and children" inside and outside the library after the event was over, while still being escorted by deputies who did not act to protect the public.
There are multiple Pride events in major cities (including New York and San Francisco) set for the upcoming final weekend of June, so please be careful if you plan to attend.