Twink Gay Porn Power Couple Dalton Briggs And Cooper Steel Have Broken Up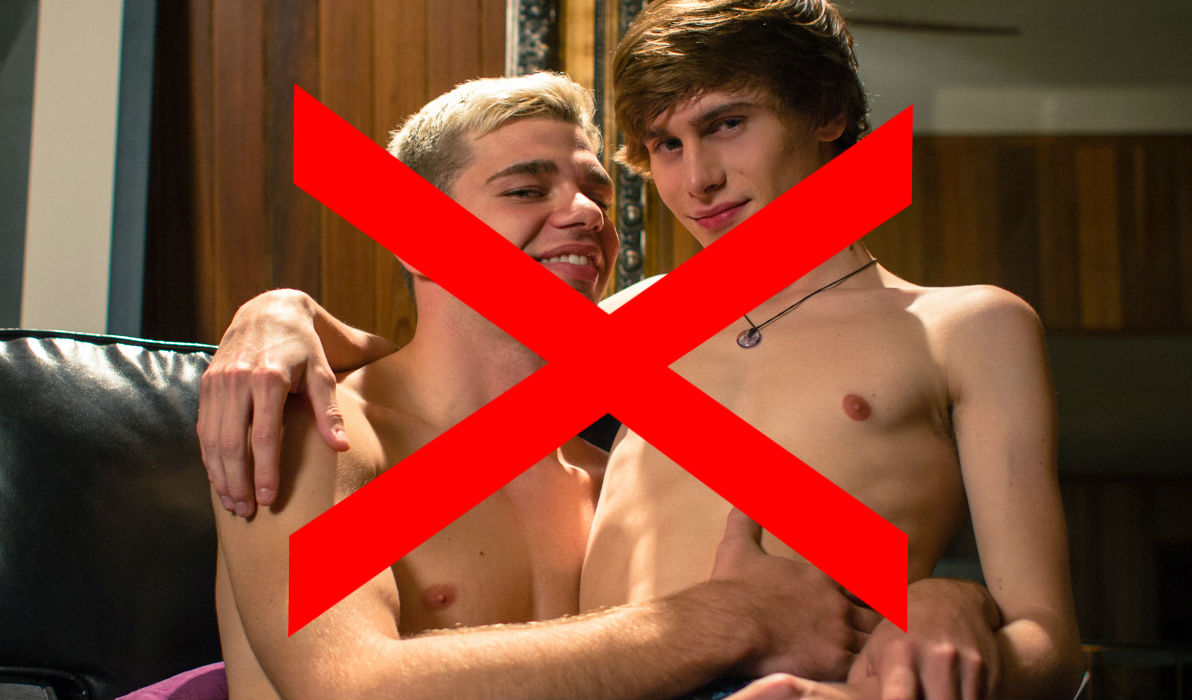 A twink gay porn power couple that most of you probably didn't even know was a couple has broken up, and as most twinks are wont to do, they're broadcasting their break up on Twitter for everyone to see. Thanks, twinks!
The twinks in question are lazy bottom Cooper Steel and blond bombshell Dalton Briggs. They had bareback sex together "for the first time" earlier this month on Helix Studios and, at the time, Cooper Steel looked inexplicably bored considering he was getting fucked by his Russian jock boyfriend's huge dick. Maybe that's why they split? That's not clear, but here they are breaking up last night, on Twitter: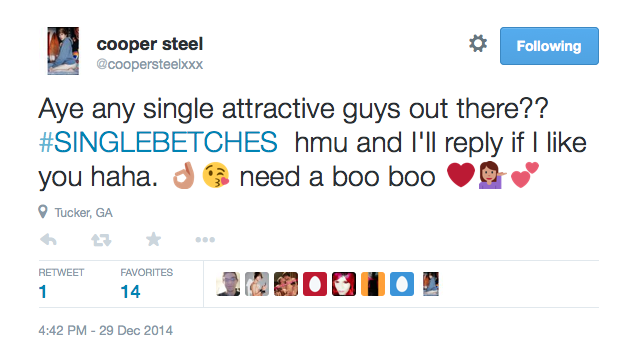 At one point, Dalton Briggs tried to convince his Twitter followers that he and Cooper Steel were still a couple:
But bitchy bottom Cooper Steel wasn't having it. (Nothing says "bitchy bottom" like the emoji lady raising her hand.)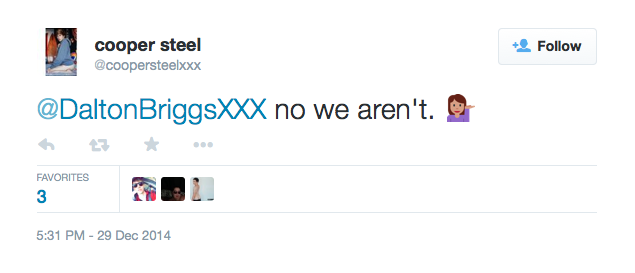 Unfortunately, this made Dalton Briggs very sad: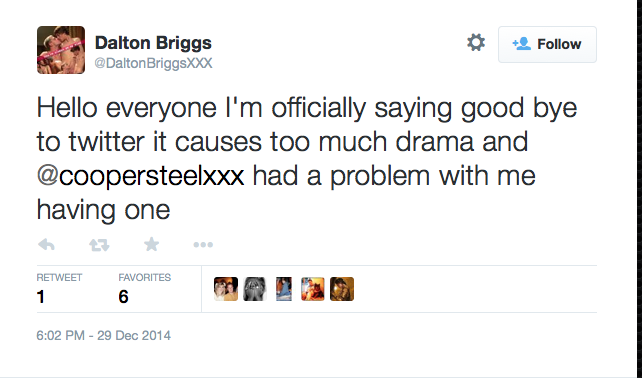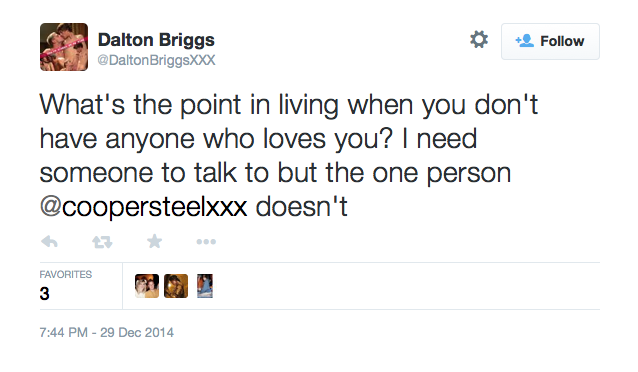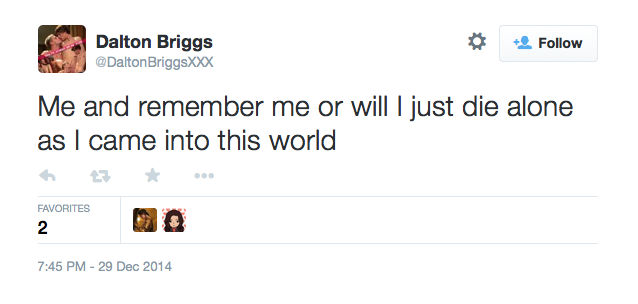 Dalton Briggs was way too hot for Cooper Steel anyway, so it's probably good they broke up. And with Dalton newly single, that just means more of his monster uncut cock for all of us! Or, at least for Max Carter.
Today, Helix Studios has released a new bareback scene with Dalton Briggs fucking Max Carter (full hardcore trailer here):
[Helix Studios: Dalton Briggs Barebacks Max Carter]