[UPDATED] Democratic Congressional Candidate From Illinois Becomes The First Politician To Advertise On A Porn Site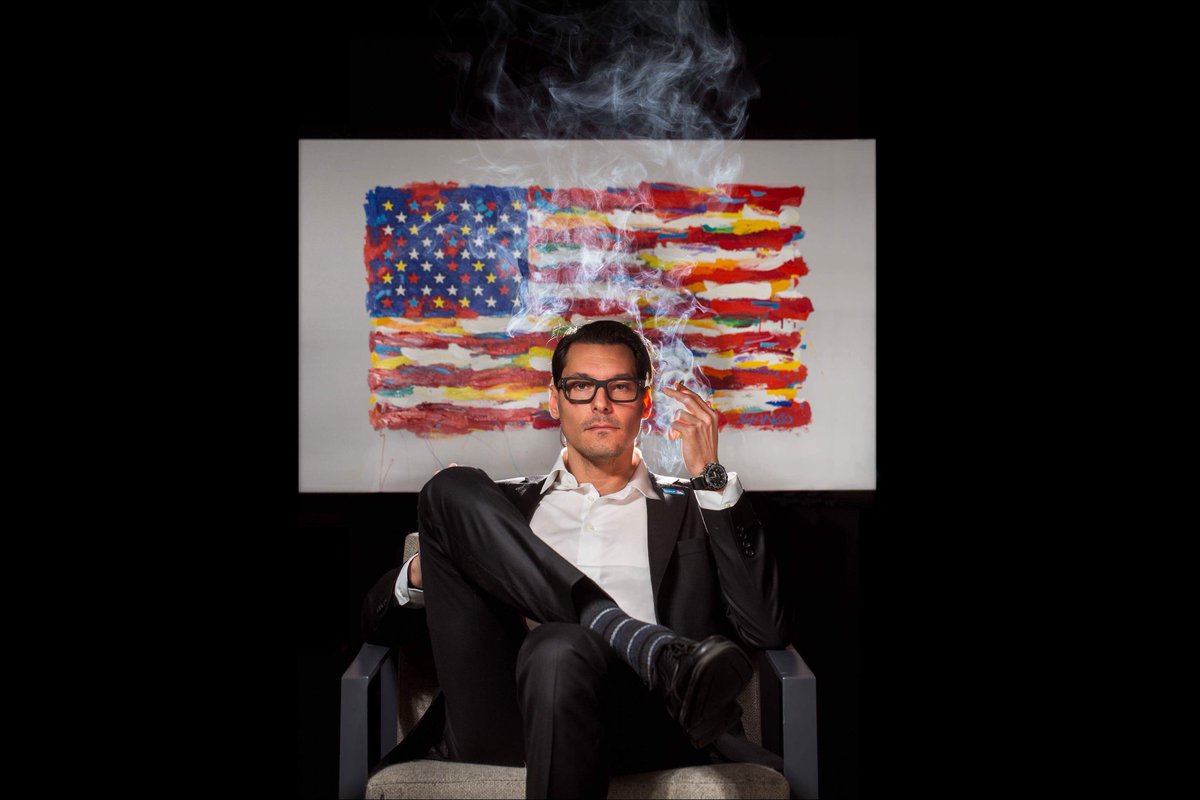 Benjamin Thomas Wolf, the Democratic congressional candidate running for Illinois' Fifth District, made news last month when he introduced a campaign ad featuring him holding a joint (Wolf is, obviously, in favor of legalizing marijuana), and today he's decided to take things a step further by running that image as an advertisement on Pornhub:
It feels weird to sexually objectify a politician, but he's the one advertising on a porn site, so I think it's fair to say that Wolf (who, FYI, is straight) is hot. Hopefully no one on Pornhub confuses him for a porn star and clicks on his advertisement hoping to see him fucking.
Wolf's other campaign materials:
Wolf's Pornhub ad is probably targeting visitors based on their IP address and their location near the Fifth District (here in California, I can't find the ad anywhere on Pornhub), but it's still historic, and as Observer notes, Wolf is the first politician ever to buy ad space on a porn site:
Wolf placed a campaign ad on Pornhub this week, becoming the first political candidate to ever advertise on a porn site.

"We are going where young voters are," Wolf told Observer.

Indeed, 78 percent of Pornhub users are under the age of 40 and three-quarters of them are men. Ironically these same statistics apply to cannabis users. And since marijuana legalization is one of Wolf's main platforms, Pornhub reached out to him about a political partnership.

"It's important to have a progressive voice to move the country forward," Wolf said. "We're reaching out to young people to get them to vote. If young people vote, they can get anything they want."
While a politician advertising on Pornhub is a bold move that reaches a massive audience (Pornhub is the 19th most visited website in the United States), it might not be worth it for Wolf. He's running against three other Democrats in the March 20th primary (including the incumbent, Mike Quigley), and one Chicago resident familiar with the election tells Str8Up that Wolf will probably come in third place, "at best."
UPDATE:
Wolf may be lucky to even come in fourth place, as a story from Politico out today includes allegations that Wolf has physically abused multiple women, and that his resume is inflated:
Katarina Coates, a former girlfriend who interned for his campaign, told POLITICO that Wolf was frequently physically and emotionally abusive… "He actually hit me, threw me to the ground, put his foot on my chest. He was really angry. He grabbed my face," said Coates, who described at least six incidents of physical abuse.
Wolf has denied the allegations, telling Politico that it was Coates who harassed him. But, three other alleged victims are also speaking out against Wolf in the Politico report.