Diego Sans And Scotty Marx Make Fun Of Gay Porn While Fucking Each Other's Brains Out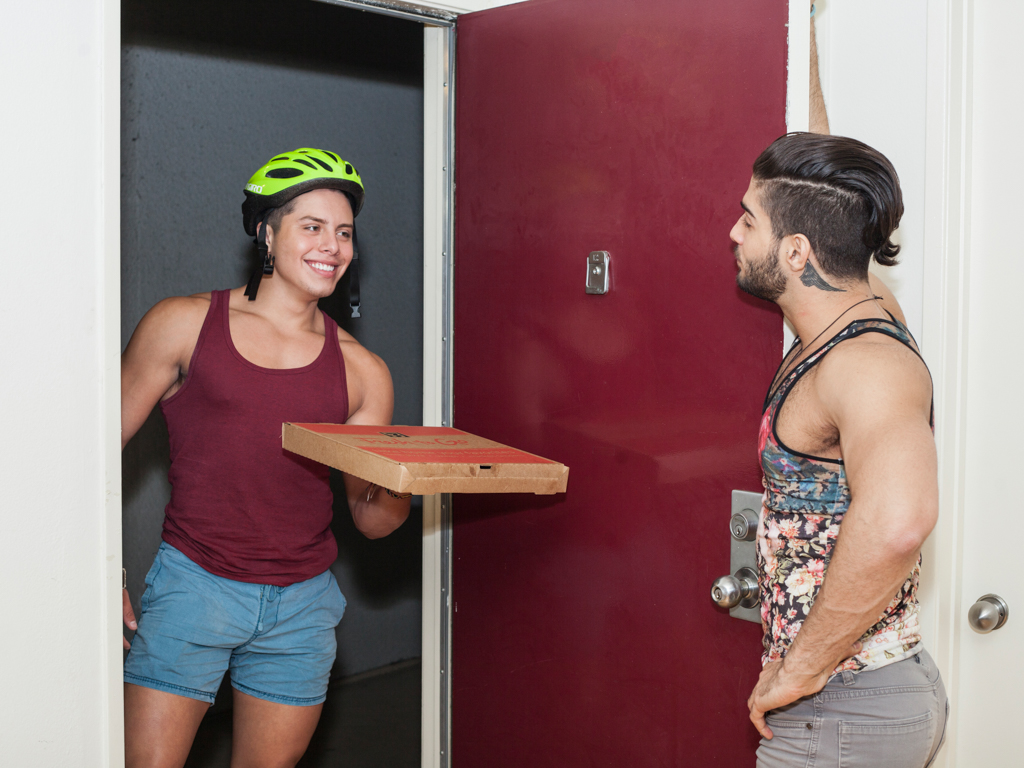 You saw the trailer for Randy Blue's "overused porn scenarios" last week (if not, it's embedded again below), and now the actual scene is out, featuring hunky Diego Sans slamming the fuck out of Scotty Marx.
This scene does a great job mocking all the tired gay porn clichés (including the overused pizza delivery boy scenario, as seen above), and it also takes some hilarious jabs at several gay porn studios.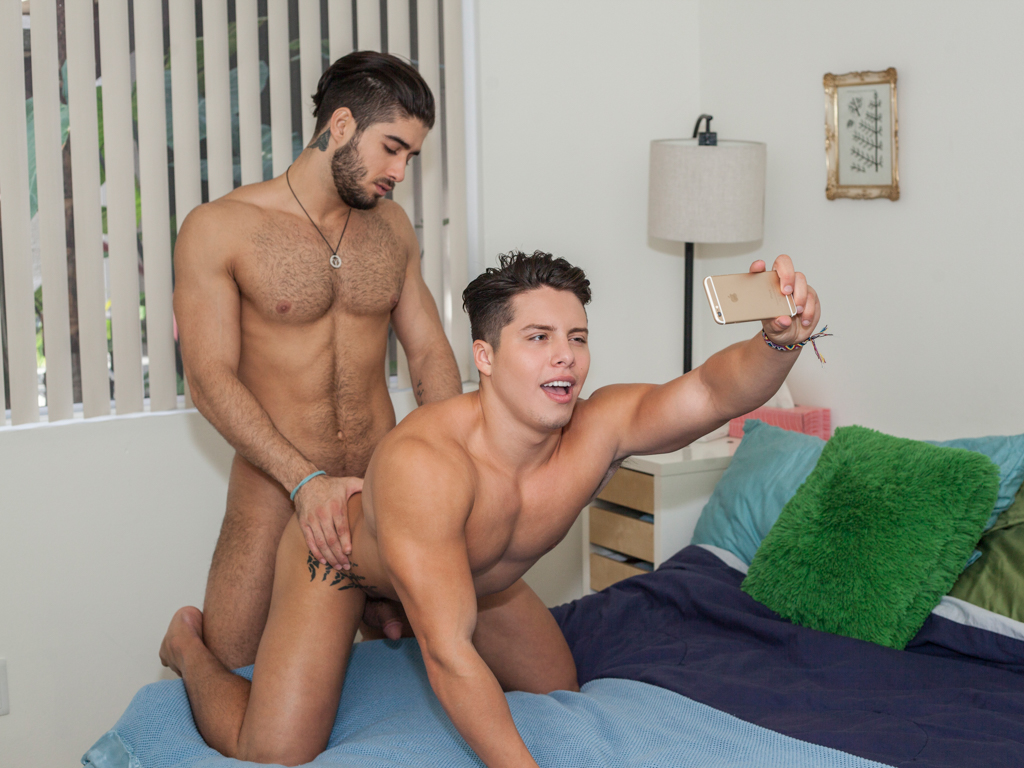 Porn stars filming themselves fucking? A lot of sites do that, including Sean Cody: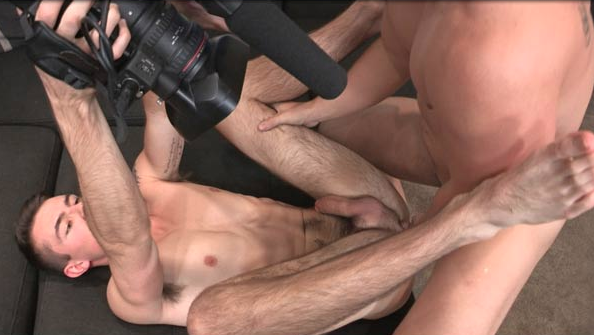 Massage porn?
Every gay porn studio that's ever existed has done a massage scene (including Randy Blue—about a zillion times). Most recently, we saw newcomer Sebastian Kross getting his cock massaged on ManRoyale:
Bait Bus-themed gay porn isn't as popular as it was a few years ago.
But remember when guys were having gay sex in cars all the time?
POV porn is the hot new thing…
And I guess porn stars are wearing cameras on their heads now?
The worst of the worst overused gay porn scenarios?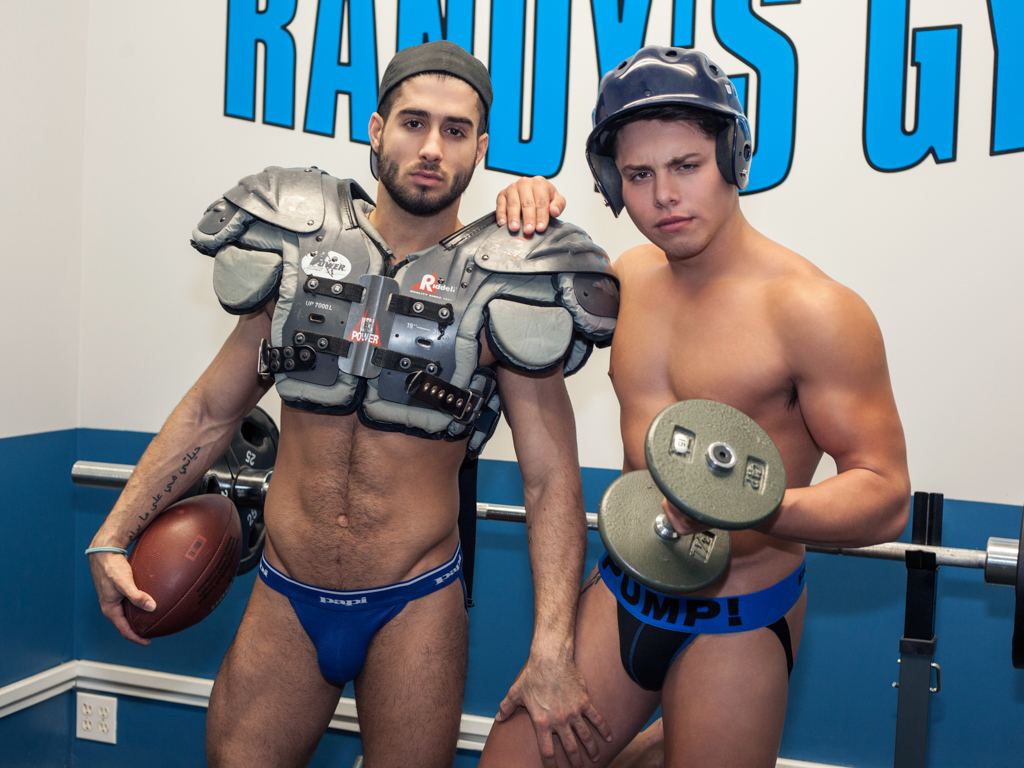 The idiotic "sports" scenarios, in which gay porn stars literally put on every piece of athletic equipment they can find. Are they supposed to be playing baseball? Football? Soccer? Hockey? Who cares!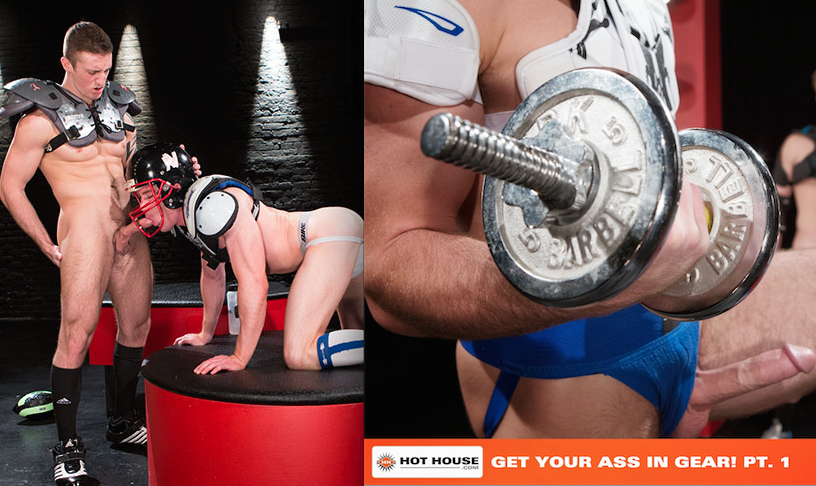 Don't worry though, Diego Sans and Scotty Marx eventually get around to having plain old sex.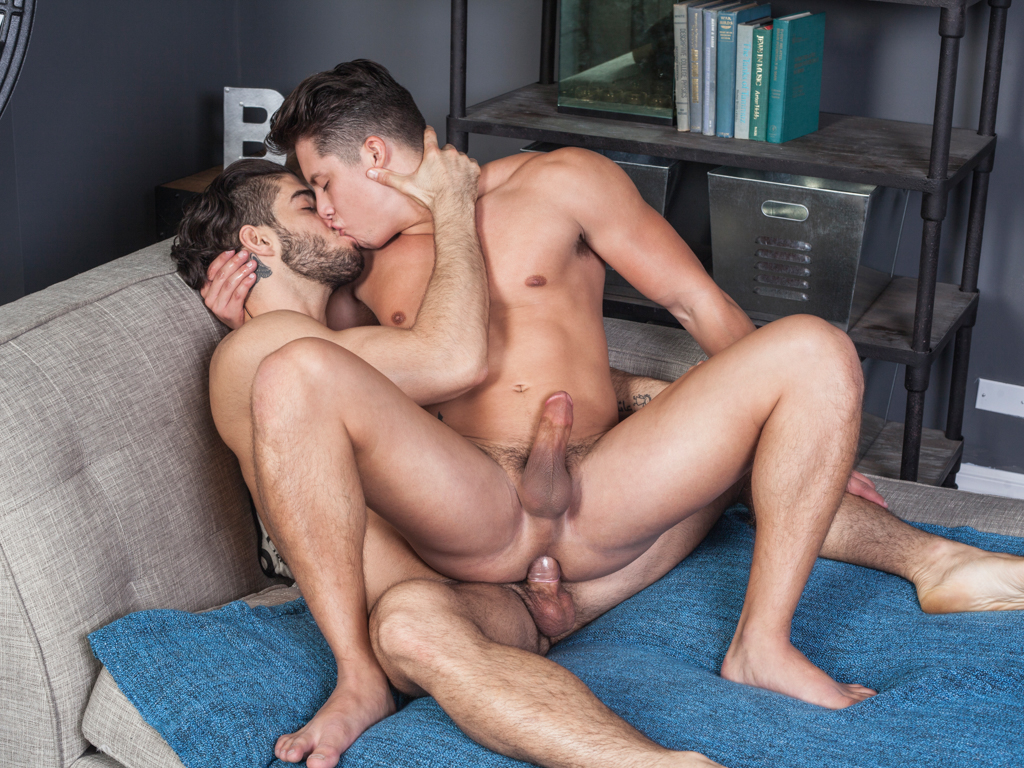 Trailer (watch full scene here):