Gay Porn Star Diego Sans Gets Dragged On Twitter For Saying "Tranny"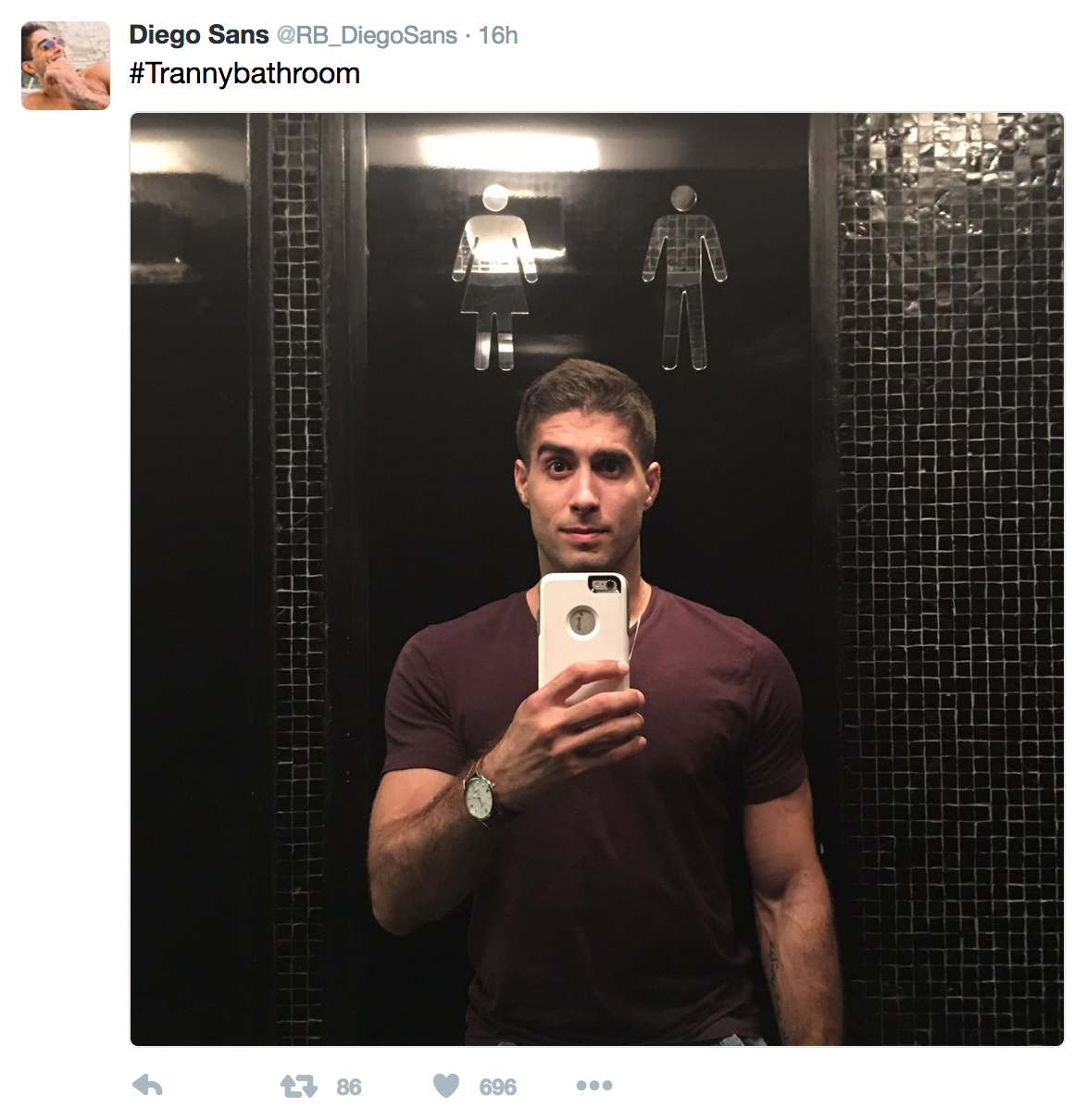 Last night, Men.com exclusive and Str8UpGayPorn readers' reigning Gay Porn Star Of The Year Diego Sans tweeted a photo of himself in front of what appears to be a unisex bathroom. He unfortunately captioned the photo using a hashtag "#Trannybathroom."
Unisex bathrooms aren't really new (I've seen them for most of my adult life), but an updated term has emerged in the last few years to specifically accommodate trans people: "gender neutral bathrooms." Signs for gender neutral bathrooms typically look like this:
As recent as three years ago, it was not widely considered offensive to use the word "tranny," particularly as it was commonly used as a term of endearment among drag queens. Of course, using the word "tranny" to insult an actual trans person is not acceptable, and it doesn't appear Diego Sans was doing that in his selfie. That being said, times change! Certain words are not acceptable in any context anymore (especially on social media), and over the last 16 hours, Diego Sans has been bombarded with hundreds of tweets calling him out for his use of the t-word: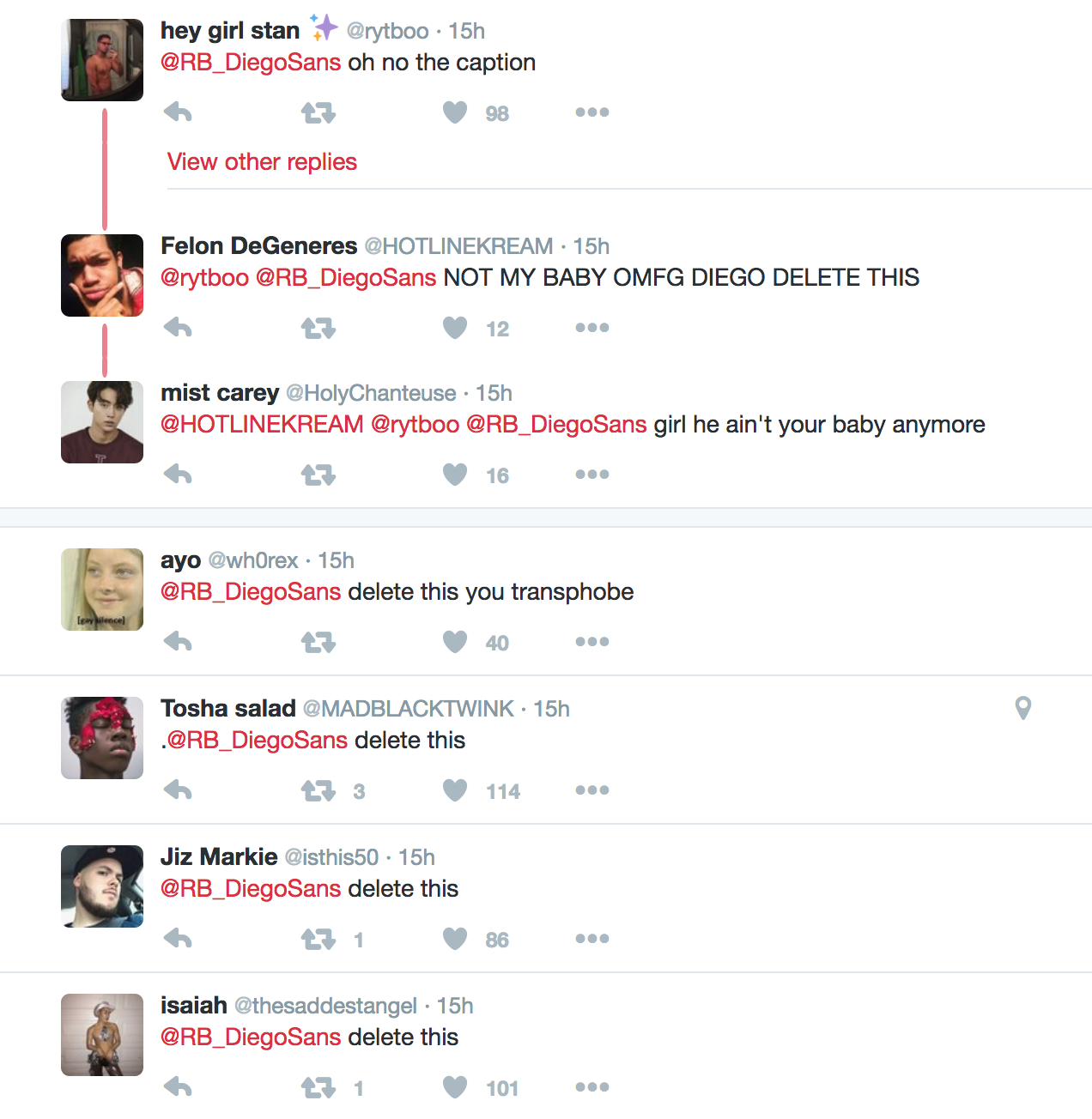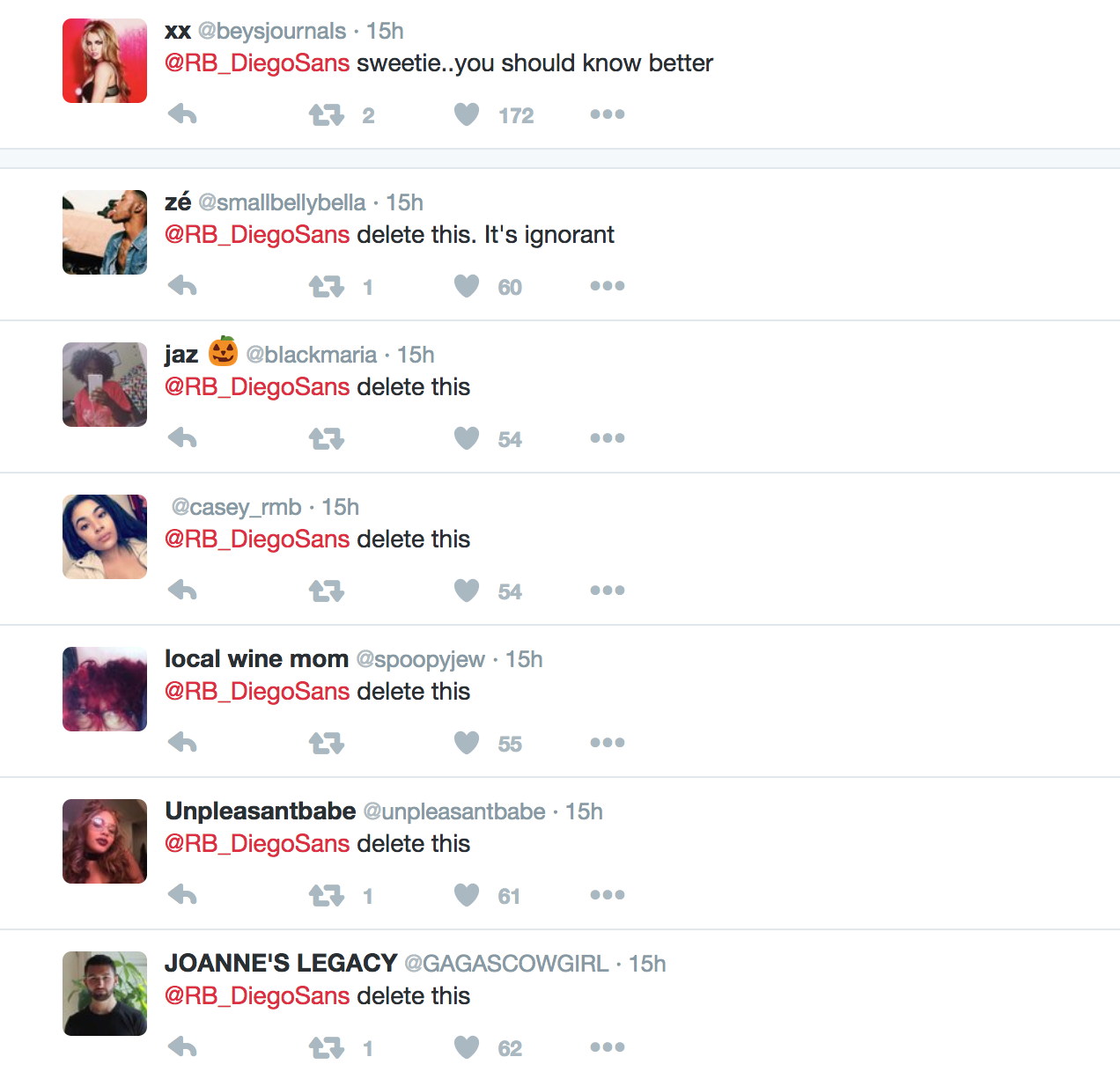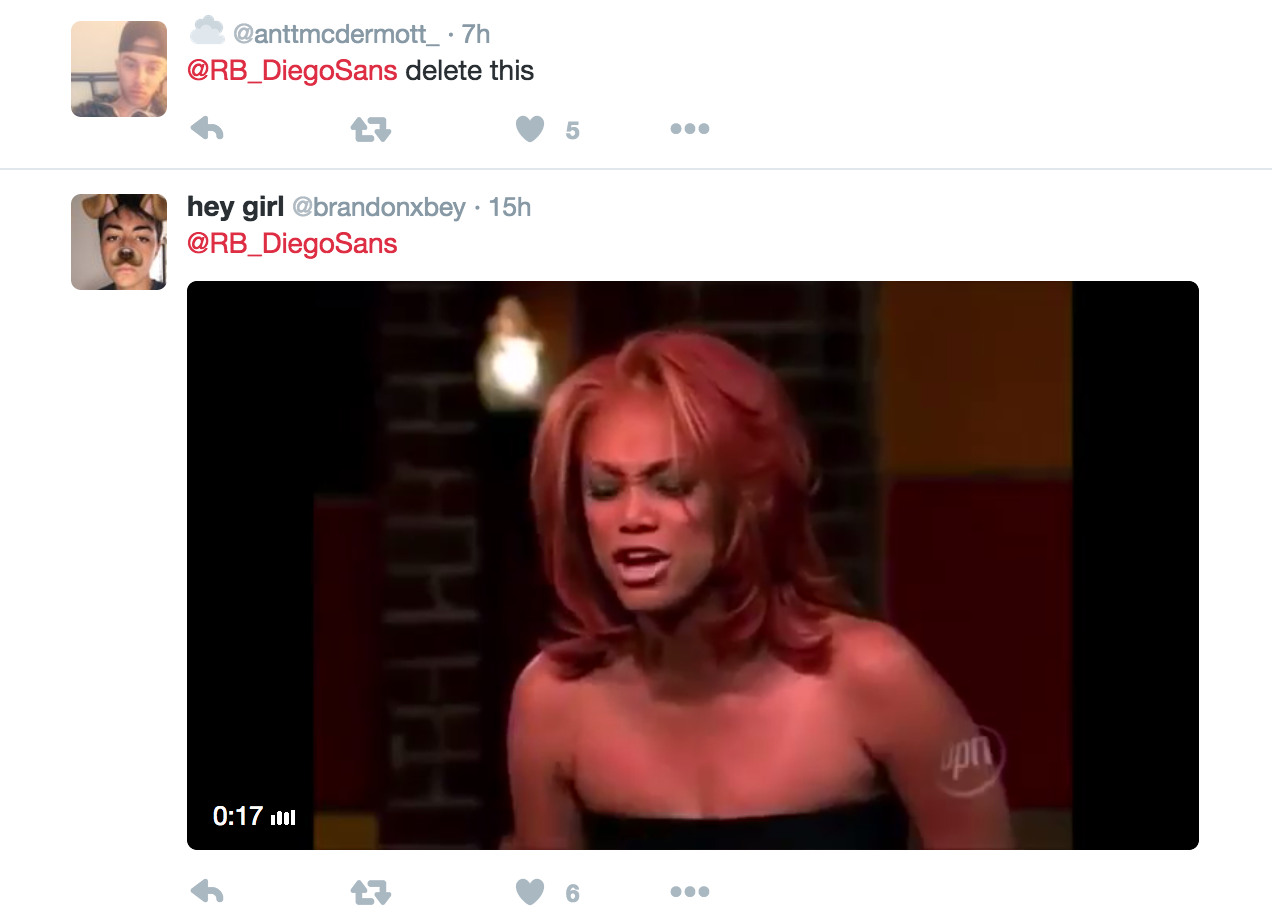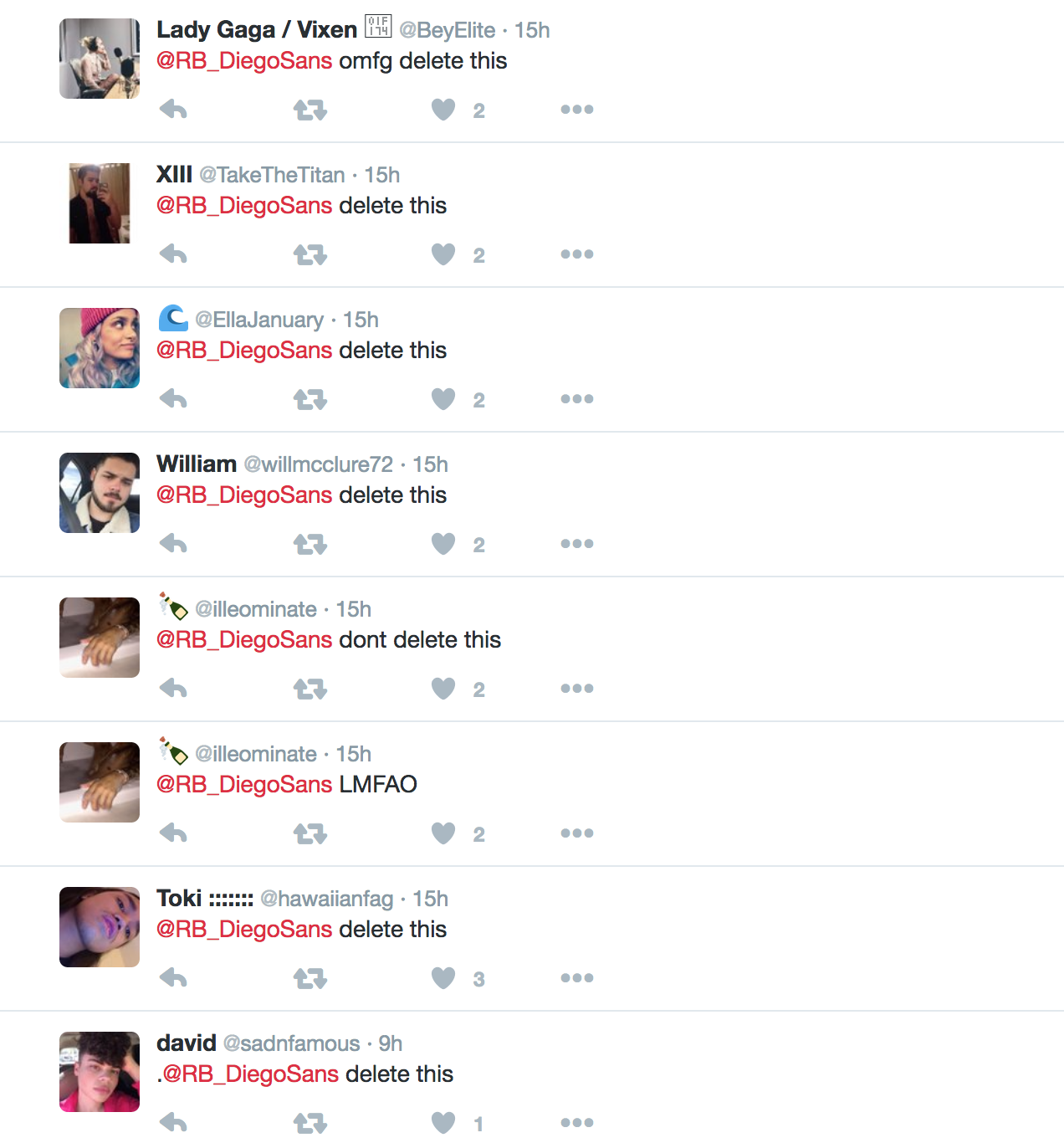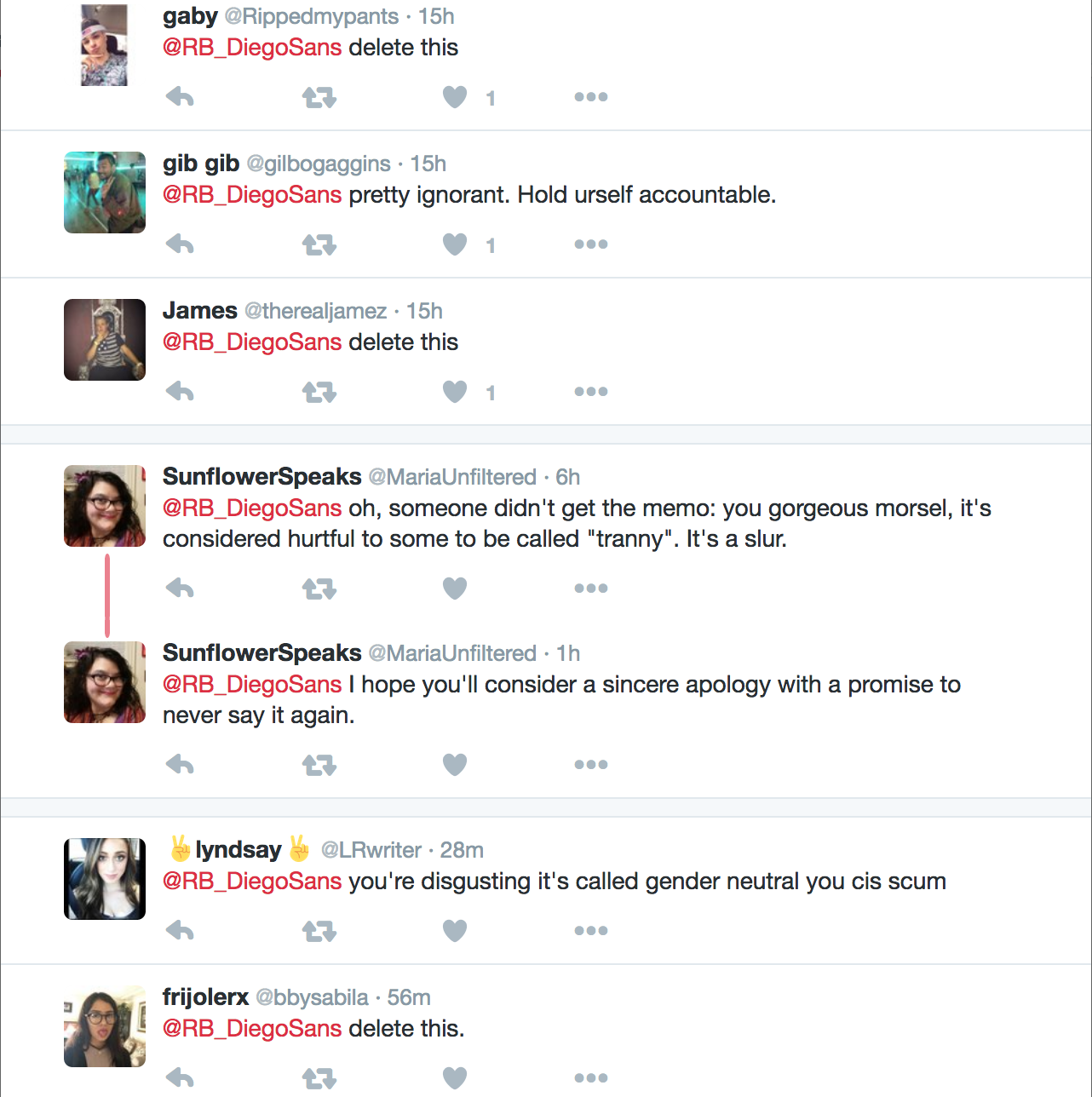 There are over two hundred other responses asking Diego Sans to delete his account (but no additional responses calling for Diego Sans to prolapse anyone's Muslim pussy). As of post time, he has not issued an apology.