More From The 2014 Grabbys: Dogs, Dog Masks, And Mink Coats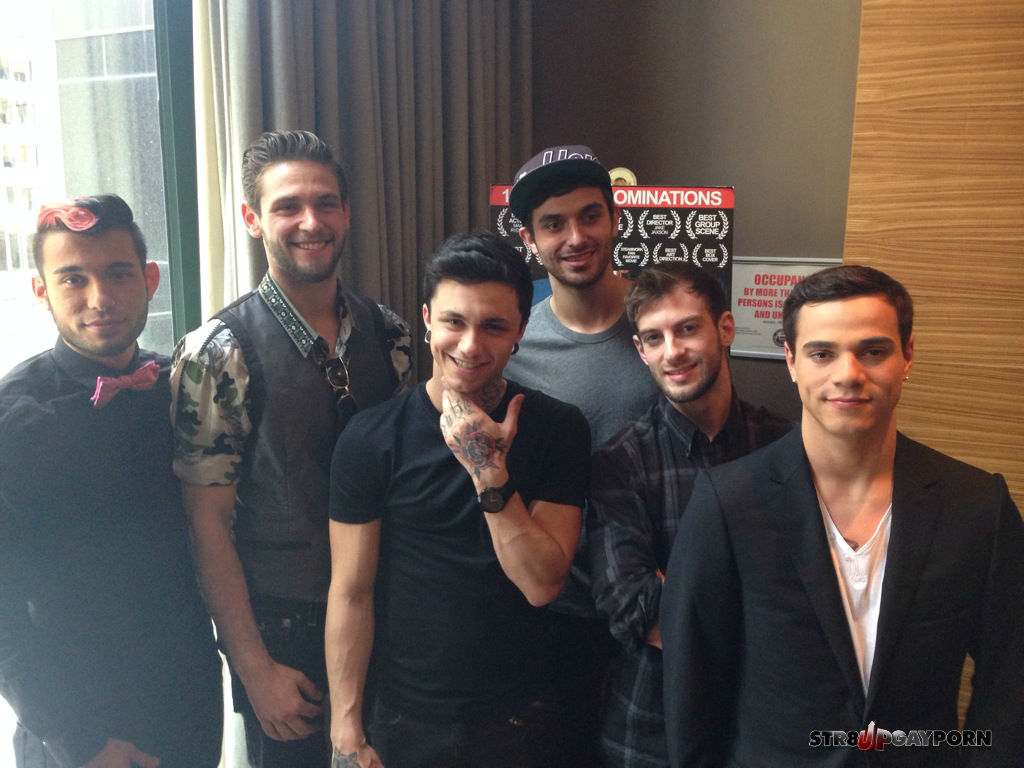 Before the Grabbys ceremony, CockyBoys held their own pre-party/meet and greet with fans. There was an open bar, food, all the CockyBoys, Jake Jaxson and Benny Morecock, and even their pups, Jackson and Bailey.
On to the ceremony, where I bumped into Trenton Ducati, David C., a gas mask-wearing Diesel, Ryan Rose, and Hunter Page.
Apparently masks were in this year. Can you guess which gay porn star is under the dog hood?
Boomer Banks and Shawn Wolfe with Jake Bass and Adam Killian, plus Brock Avery with Hans Berlin:
Boomer Banks accepts his award for Hottest Cock:
The CockyBoys, Hunter and Bravo Delta, and Ryan Rose, Tommy Defendi and Diesel:
Surprise! It was Jesse Santana:
Tim Valenti accepts NakedSword's Best Movie prize for Frat House Cream. Thanks for the shout out!
Chi Chi auctioned off Teddy (more on where he ended up later); Trenton poses with Grabbys owner Stacy Bridges:
On to the afterparty…
Dmitry Dickov, Boomer Banks, and I posing for Harvey of NerdJizz.com while The Sword editor [name redacted] shoots me a not-so-subtle side eye. Yikes!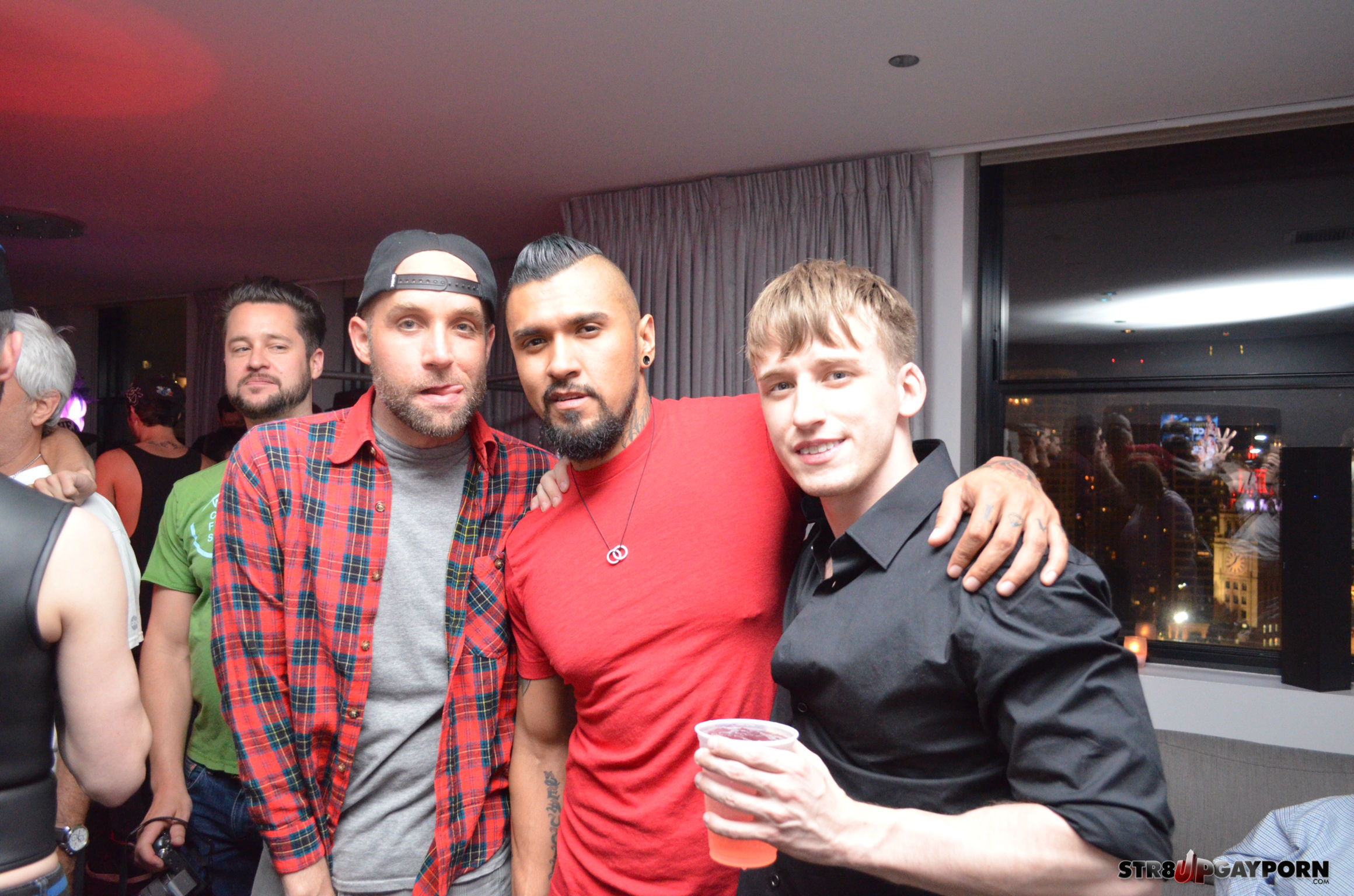 Tommy Defendi and Dementia share an intimate moment…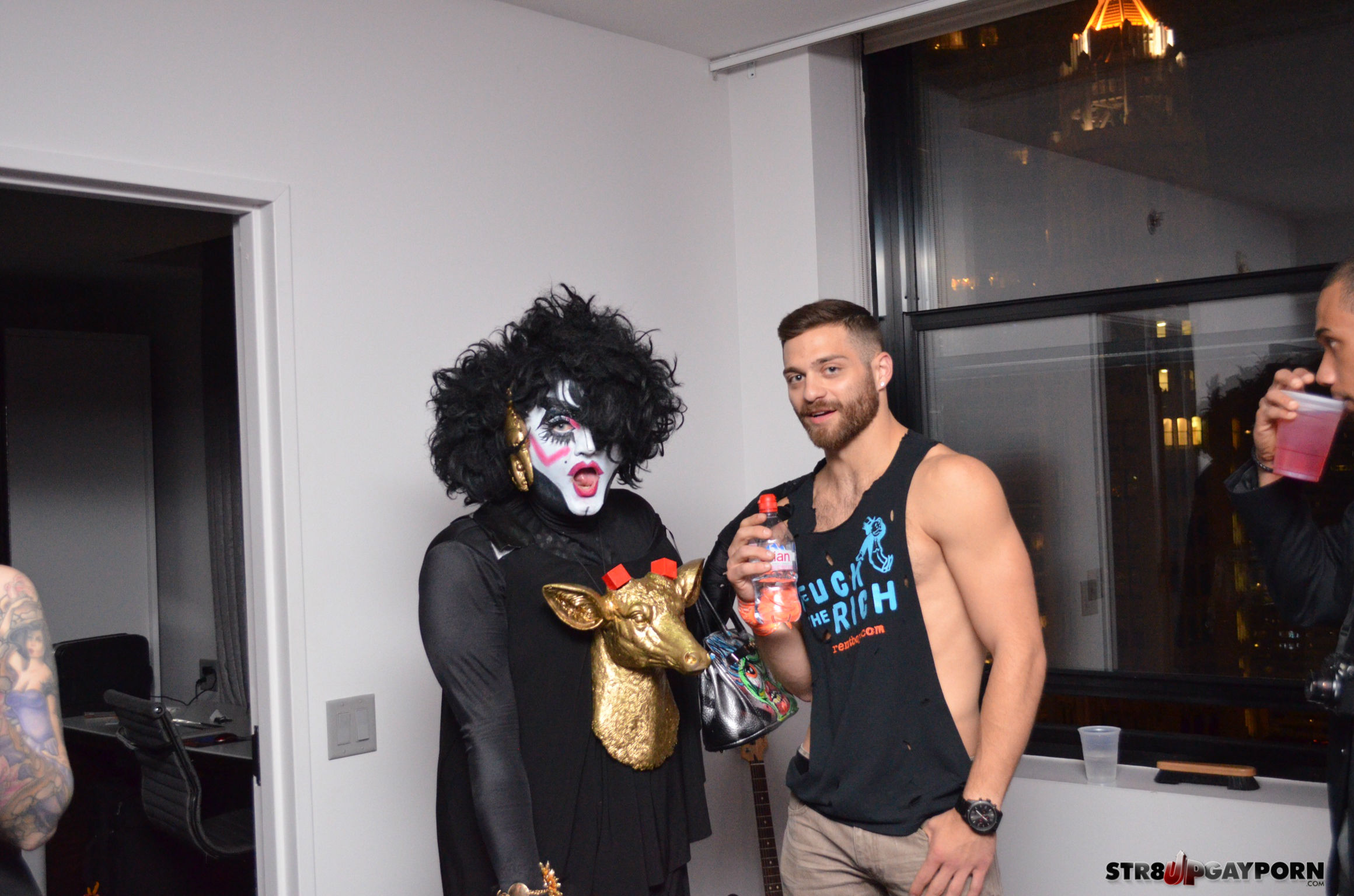 Dmitry Dickov and Dillon Rossi in deep conversation: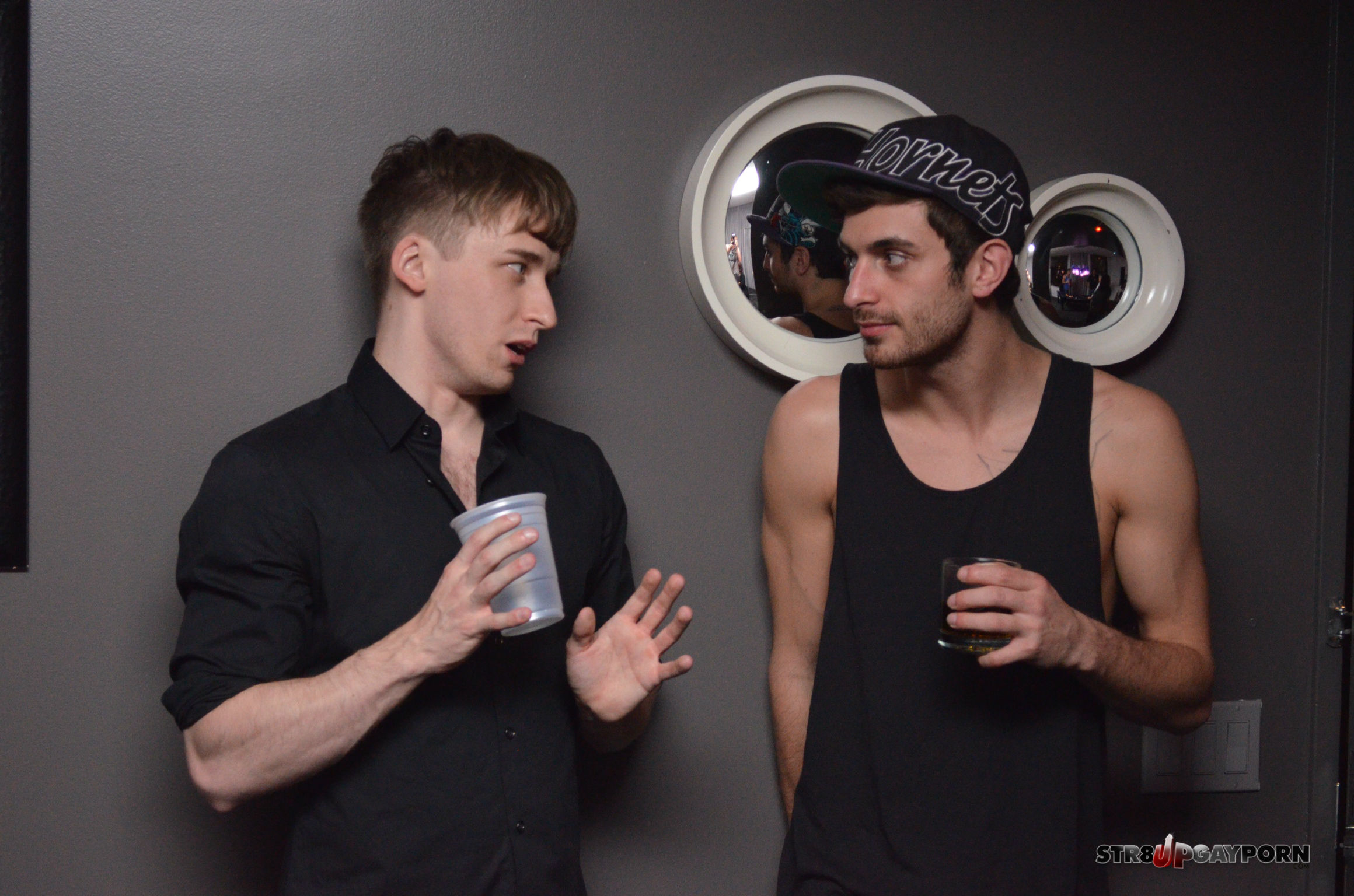 More to come…