Dominic Ford Has Released Its First Bareback Scene, Despite Being An Anti-Bareback Studio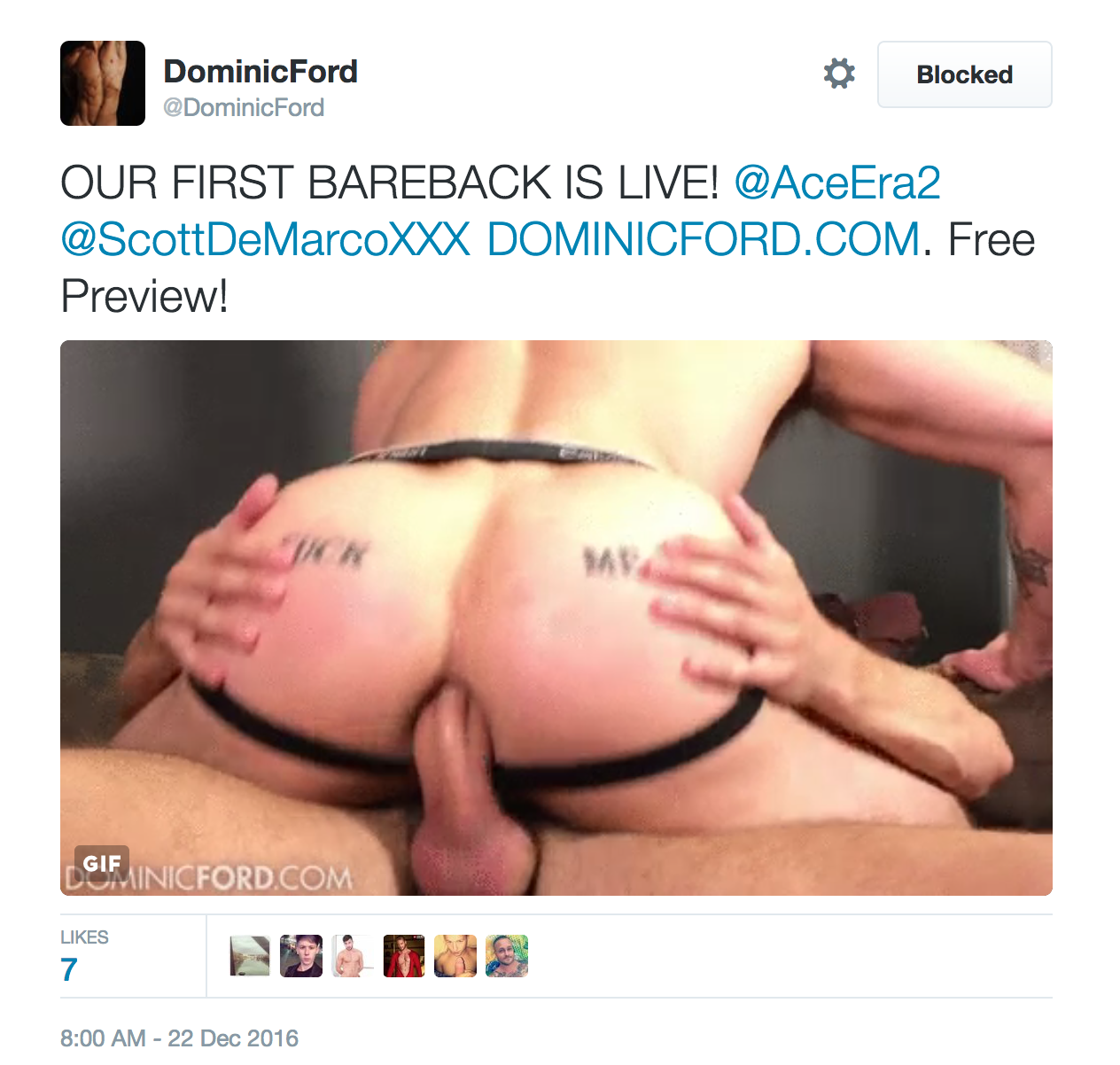 In 2016, a condom gay porn studio "going bareback" to desperately try and bring any last shred of attention to their dead brand is one of the saddest things you can see. While it worked for some (Sean Cody), it failed miserably for others (Randy Blue). But either way, the "going bareback" trend for condom studios ended in 2014.
Despite that dead trend, Dominic Ford—a studio that apparently still exists—has released its first bareback scene today. The studio's owner (i.e., Dominic Ford, the studio's only employee) was gleefully tweeting about it all day long, labeling it a "new era."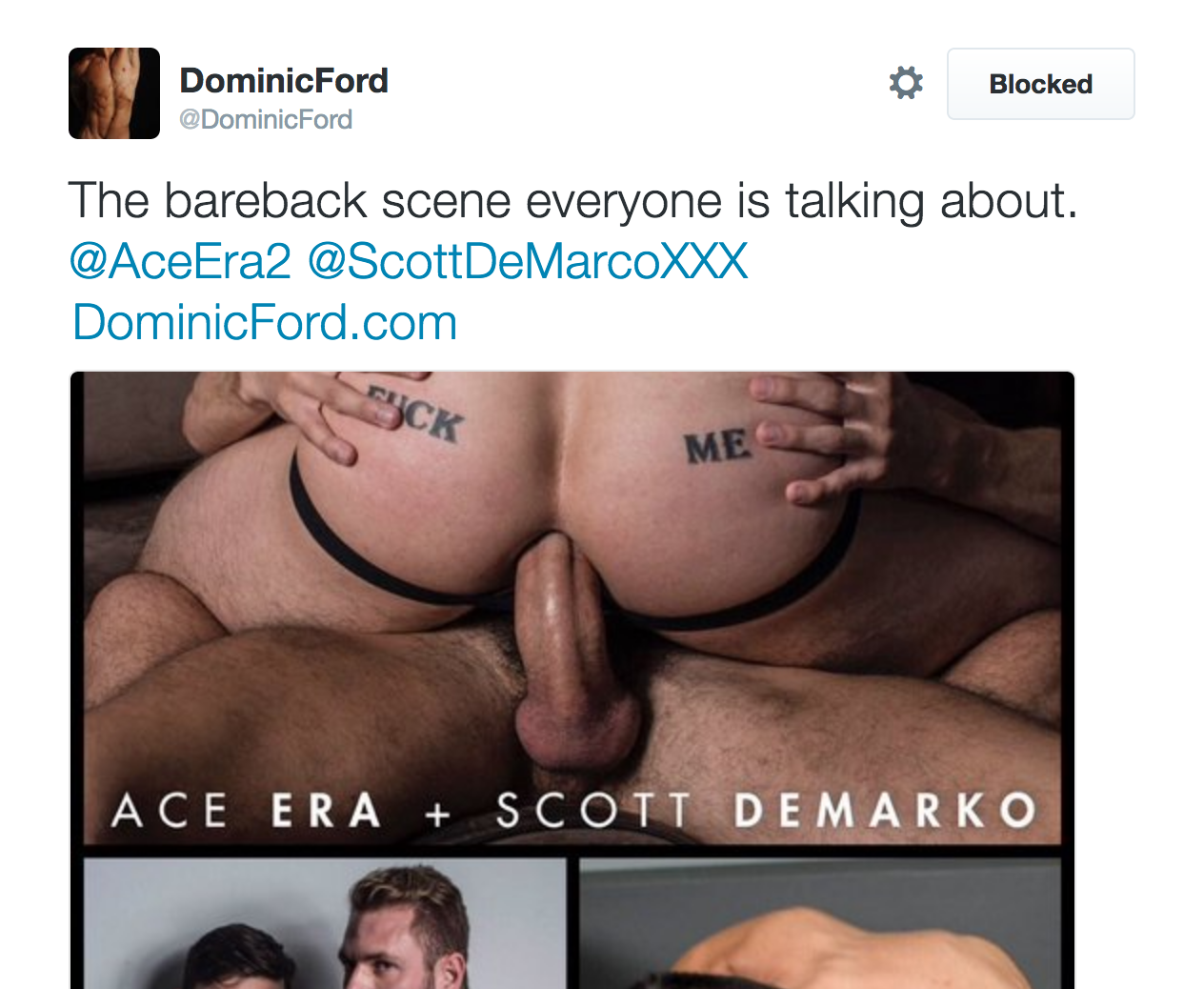 For several years, Dominic Ford has barely been able to update his site once per month (and even then, everything being uploaded was just re-released content from ancient third party studios, which had already been released elsewhere years ago), so the switch to bareback is clearly one last grasp. And, given the rumors that Dominic Ford's model scene rates are around $300, it probably wasn't too hard for him to do. Also, while I have no confirmation of this, I'd be willing to bet $300 that Dominic Ford did not pay for these models to be tested.
In addition to Dominic Ford's bareback "era" being overall pathetic, it's also deliciously hypocritical, as Dominic Ford himself has expressed his disapproval of bareback porn multiple times in the past, both privately to industry colleagues and, luckily for us, publicly on Twitter for everyone to see:
Dominic Ford's sadness over the spread of HIV and the rise of bareback porn is particularly funny today, not only because he's now a bareback porn producer, but also because the performer in his first bareback scene, Ace Era, is a model who has strongly and openly wished to partake in HIV conversion during a bareback scene. How nice that he and Dominic Ford were able to find each other!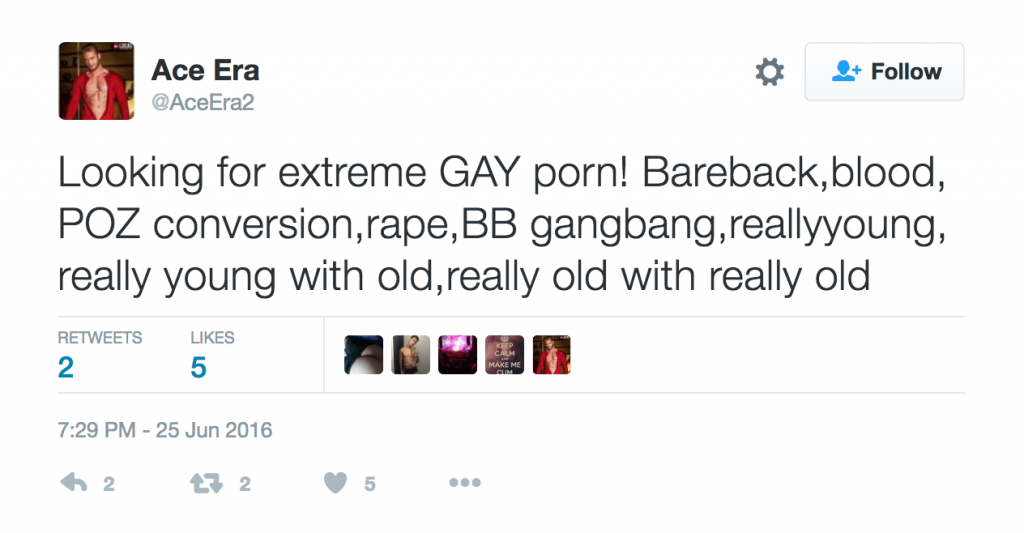 In addition to lamenting the spread of HIV and bareback porn, Dominic Ford has also spoken out against gay porn blogs for criticizing studios that have gone bareback. The blogs, according to Dominic Ford in 2013, should spend their time focusing on condom studios that are suffering, instead of making money off the bareback studios they're judging: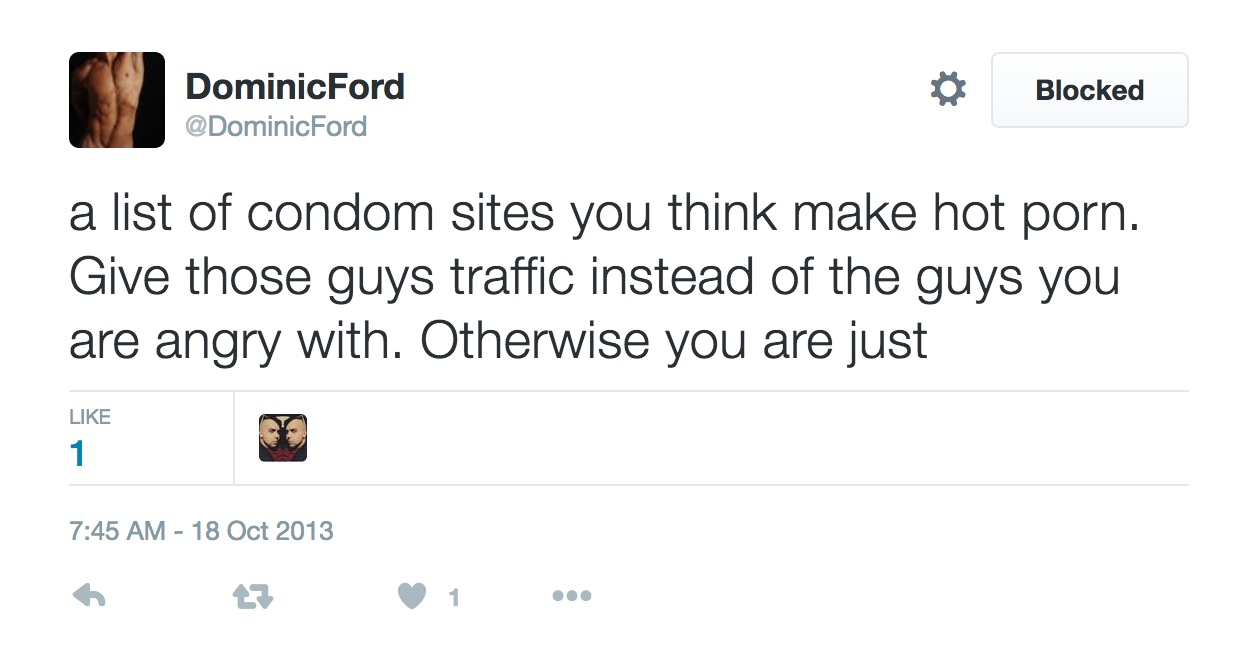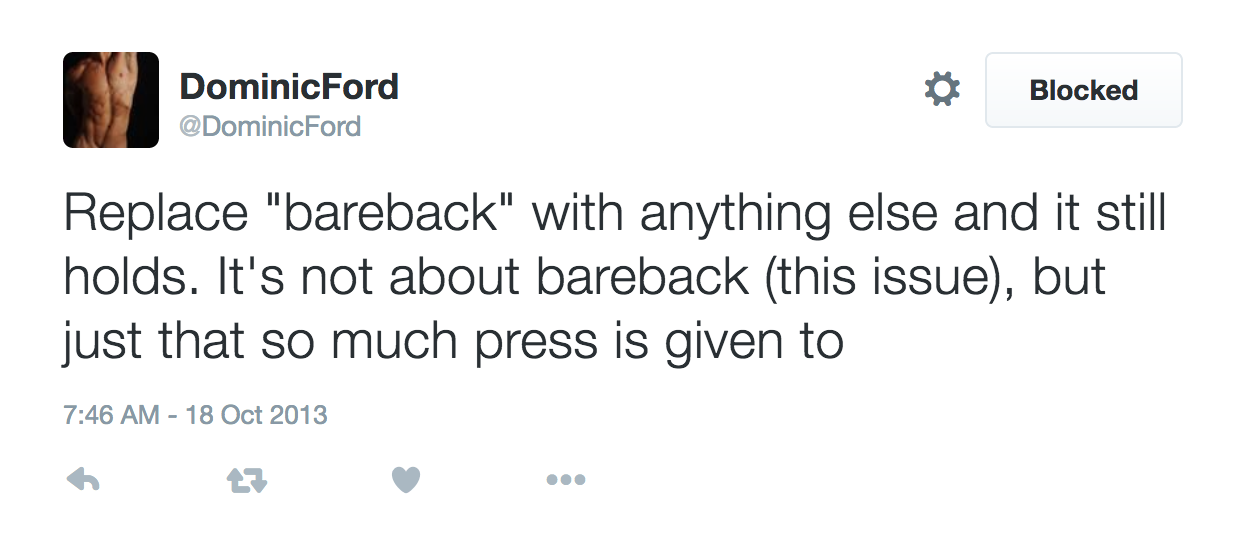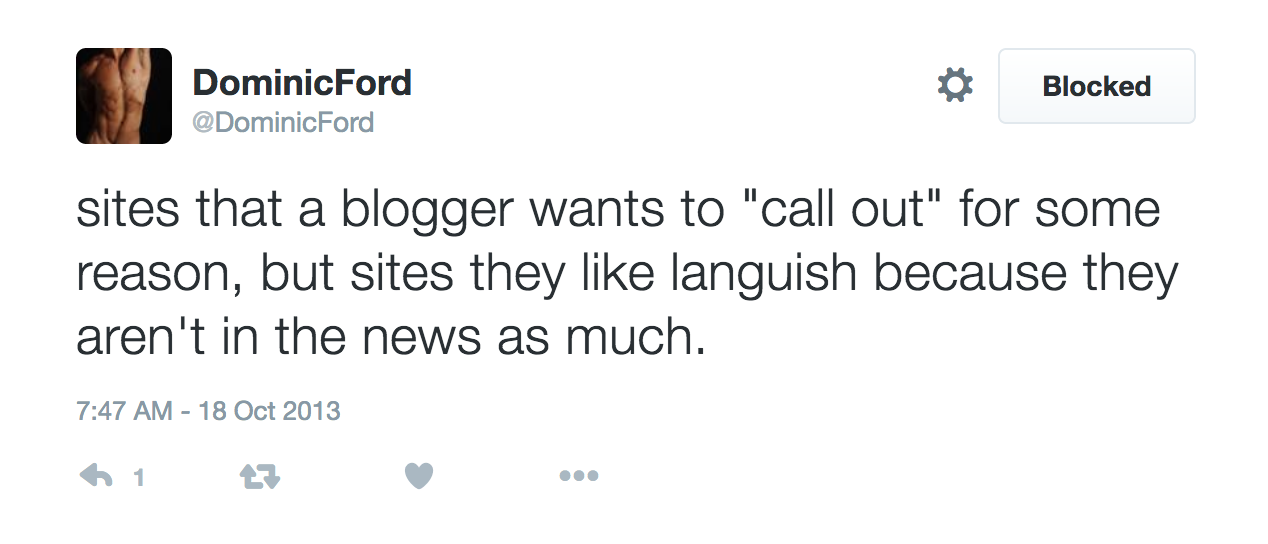 Well, Dominic Ford is right, and therefore I won't be linking to or promoting his bareback content on this site. (Not that it's possible to make money from advertising anything related to Dominic Ford, bareback or not.)
In all seriousness, Str8UpGayPorn wishes Dominic Ford the very best in this "new era" of being a bareback gay porn producer with four HIV-positive friends. And who knows? In 2016, a dead studio switching to bareback to try and reach new members is kind of like Donald Trump trying to reach African-American voters: What the hell have you got to lose?