Hillary Clinton Giggles As Trump And 18 Others Indicted On RICO Charges For Conspiring To Overthrow Georgia Election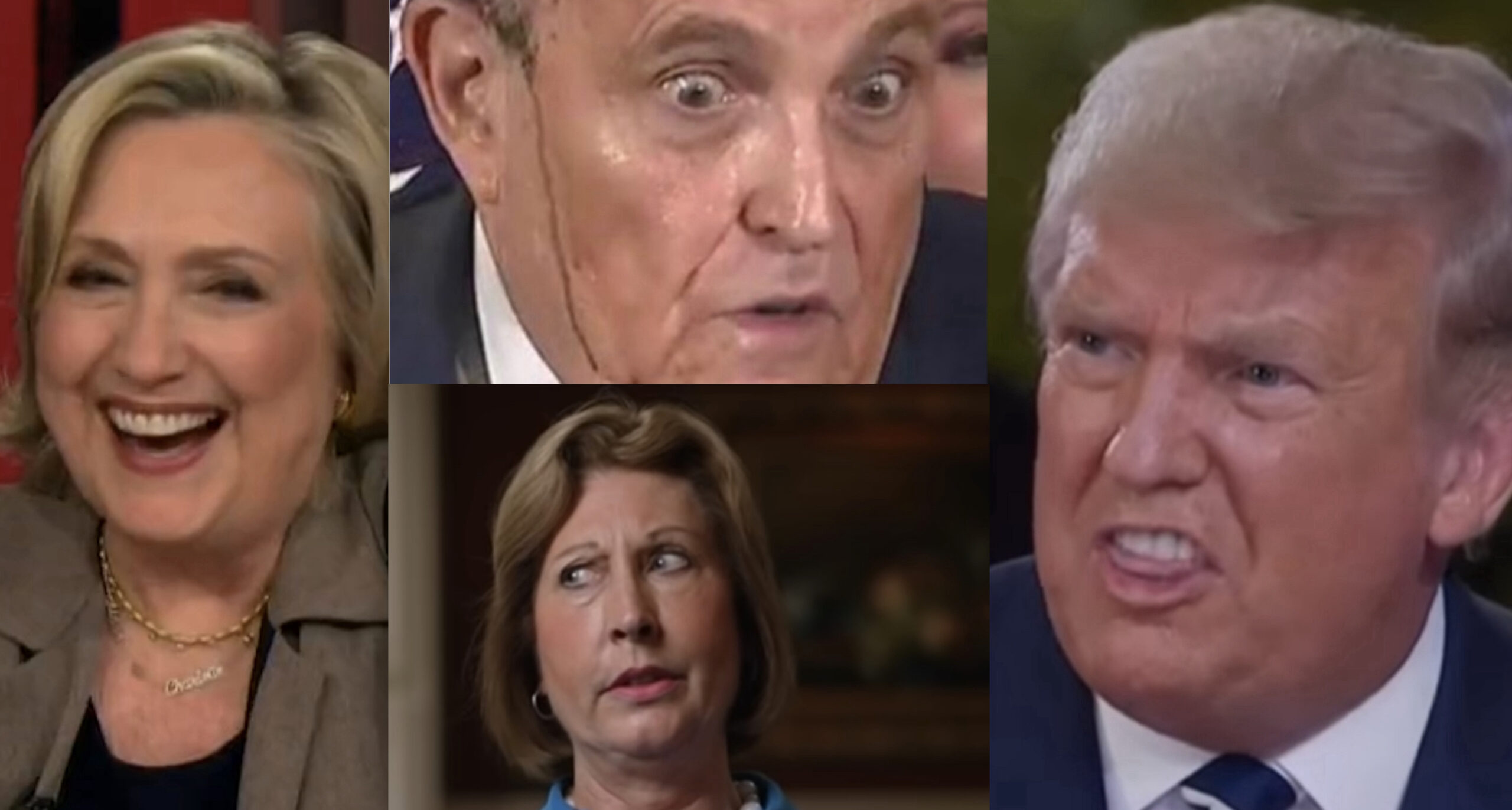 A summary of the sprawling 98-page indictment is in the video report below. Of the 41 total counts against the 19 defendants in the criminal enterprise that conspired in multiple states to try and overturn the 2020 election in Georgia, Trump has been charged with 13, including:
Count 1 – RICO violation
Count 5 – SOLICITATION OF VIOLATION OF OATH BY A PUBLIC OFFICER
Counts 11, 13, 15, 17, 19 – CONSPIRACY counts (these are related to the "fake electors" scheme)
Count 28 – SOLICITATION OF VIOLATION OF OATH & Count 29 – FALSE STATEMENTS (both of these relate to Trump's call to GA Secretary of State Raffensperger, asking him to "find" 11,780 votes)
Count 27 – FILING FALSE DOCUMENTS (this relates to a filing in a federal court case seeking to block the election's result)
The RICO (racketeering and corruption) charges that Trump is facing carry mandatory minimum sentences of five years in prison, so when Trump is convicted, he'll most certainly be headed to prison in Georgia. Given this will be a state conviction, Trump can't pardon himself (no one in the federal government can), and not even the Georgia governor can pardon him, as that decision would be sent to a state review board after the sentence is handed down. In short: He is unquestionably fucked beyond all belief.
Icing on the cake? Deranged ghoul Rudy Guiliani and batshit insane bimbo "lawyer" Sidney Powell will be headed to the clink with Trump, unless of course they turn and testify against him to save their own asses. Other defendants include GOP lawyer Jenna Ellis, former White House chief of staff Mark Meadows, and even a Kanye West publicist who harassed a Georgia poll worker and tried to make her implicate herself in election fraud.
The district attorney stated that she'd like to get the trial done within six months, but that'll be a tall order given there are 19 defendants.
Trump and his freak show (or, maybe it's more like a clown car?) gang of psychotic co-conspirators now have 10 days to turn themselves in to Fulton County where they'll be arrested and arraigned, and as a reminder, there will be mug shots.
In a fun coincidence, a giggling Hillary Clinton was the scheduled guest on Rachel Maddow's show last night, and she appeared just minutes before the indictment was unsealed:
L O L pic.twitter.com/nPBPE1mw5K

— Acyn (@Acyn) August 15, 2023