Battle Of The Gay Porn Newcomers: GISP's Blake Vs. Randy Blue's Eric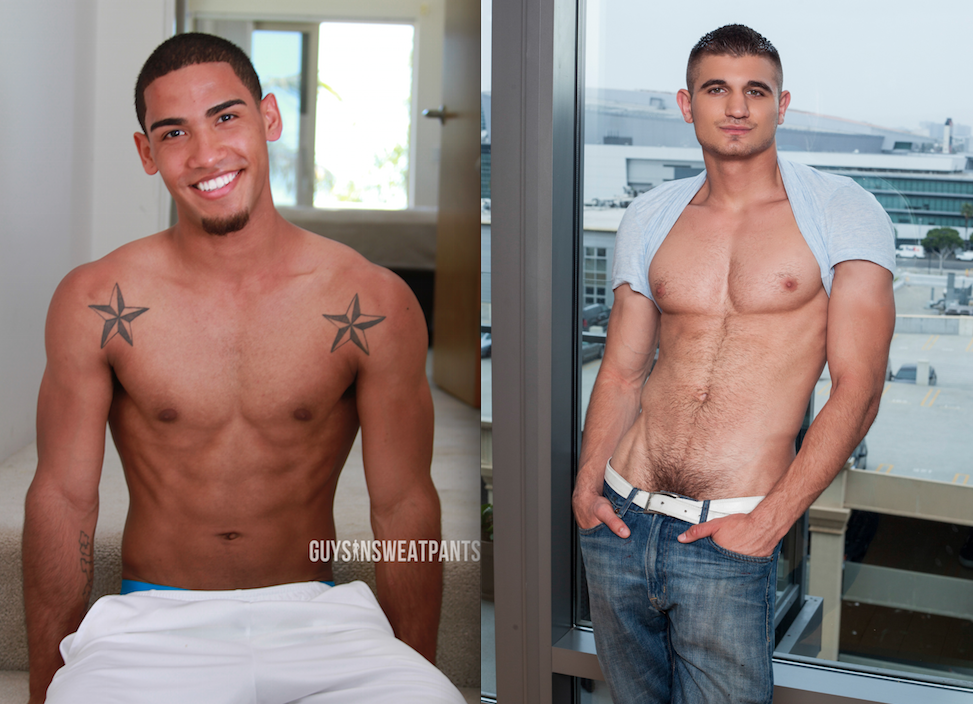 Two brand new gay porn newcomers, both with stunning smiles, perfect bodies, and extra large penises. You know the rules: Only ONE can win.
On the left, it's Blake from GuysInSweatpants. On the right, it's Eric Blade from Randy Blue. Both are distinctly hot in their own way, so it's going to come down to which one is more your type.
Blake trailer (watch in full here):
Eric Blade trailer (watch in full here):