Escape From Austria: Falcon Studios Cancels International Filming Amid Coronavirus Pandemic
While many porn studios are still filming content during the global coronavirus pandemic, Falcon Studios' international production in Austria—which had just started filming last Saturday—was cut short Wednesday after the entire cast and crew were told they'd need to fly back to the states due to the European travel ban, which goes into effect tonight.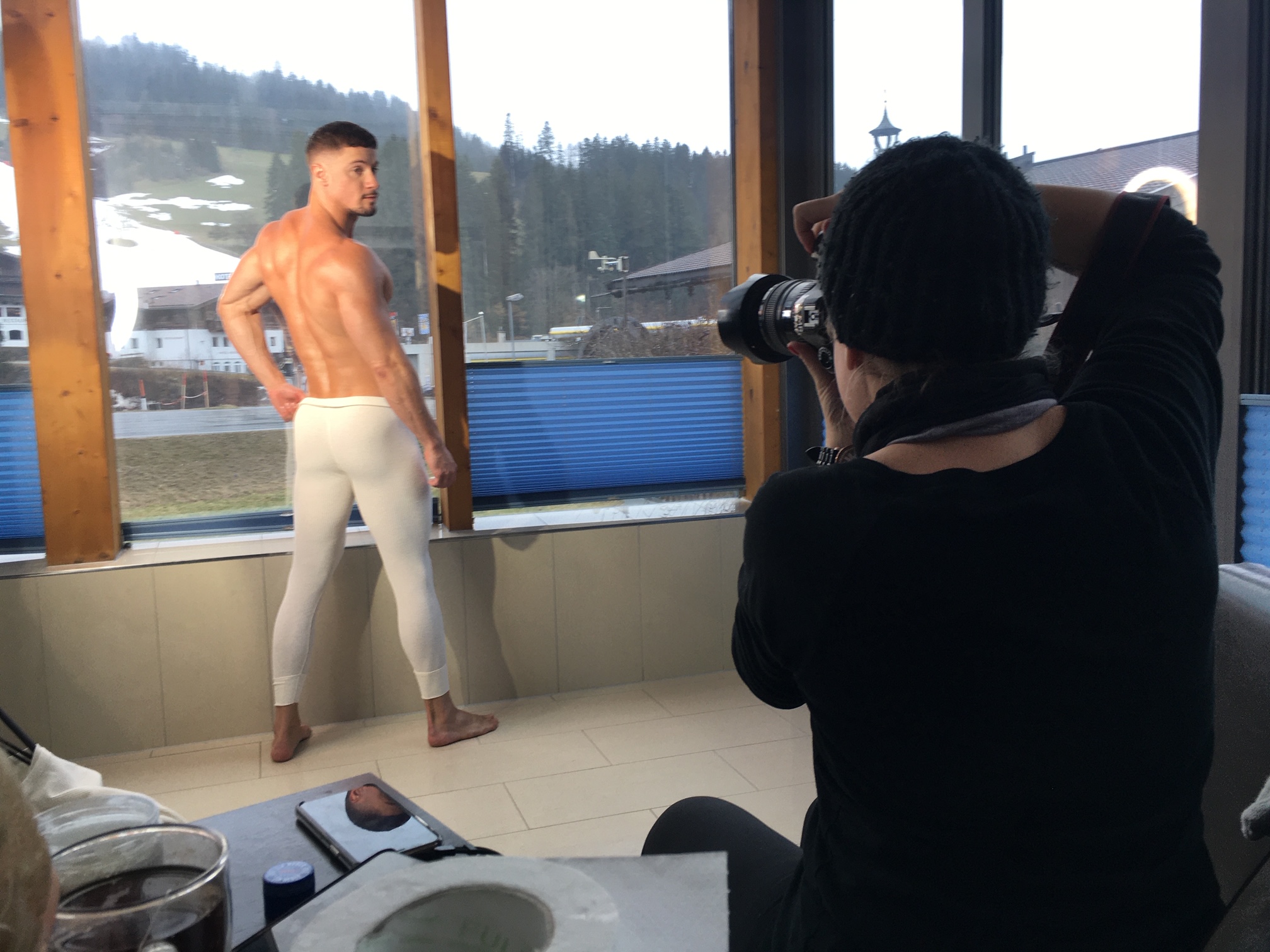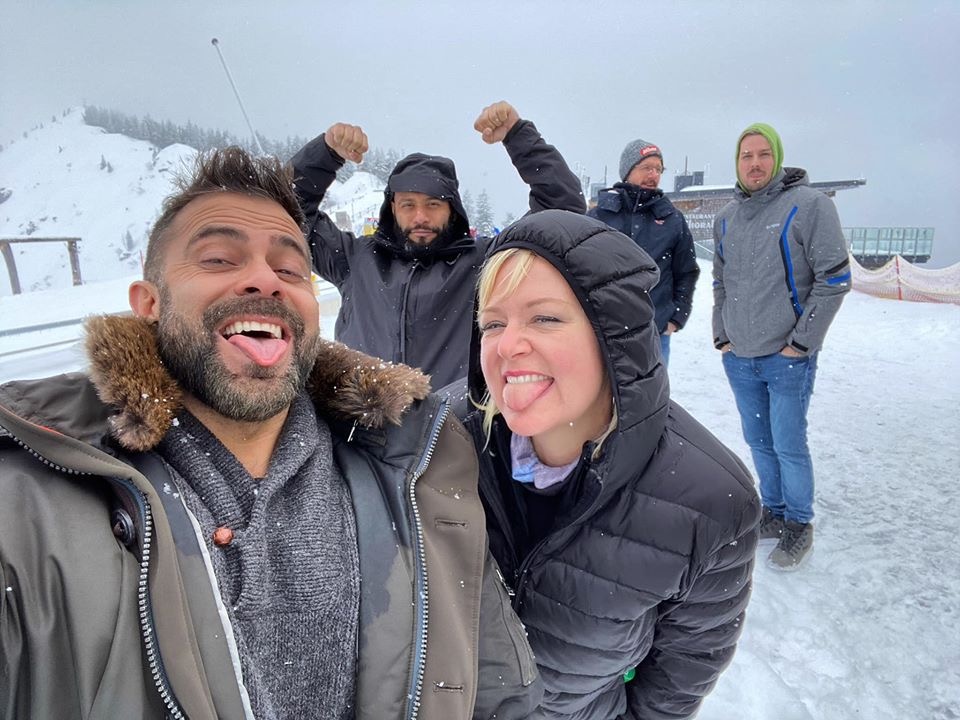 The crew includes directors mr. Pam, Steve Cruz, and Leo Forte, while the cast of the (obviously unfinished) feature includes Josh Moore, Skyy Knox, Colton Reece, Pietro Duarte, Dean Young, BelAmi's Peter Annaud and Jim Durden, and Cade Maddox. Maddox, incidentally, was stopped in Munich, Germany before even arriving in Austria, and he returned home separately.
Most of the content that was shot (the studio completed two sex scenes) was filmed inside of gay hotel Haus Romeo: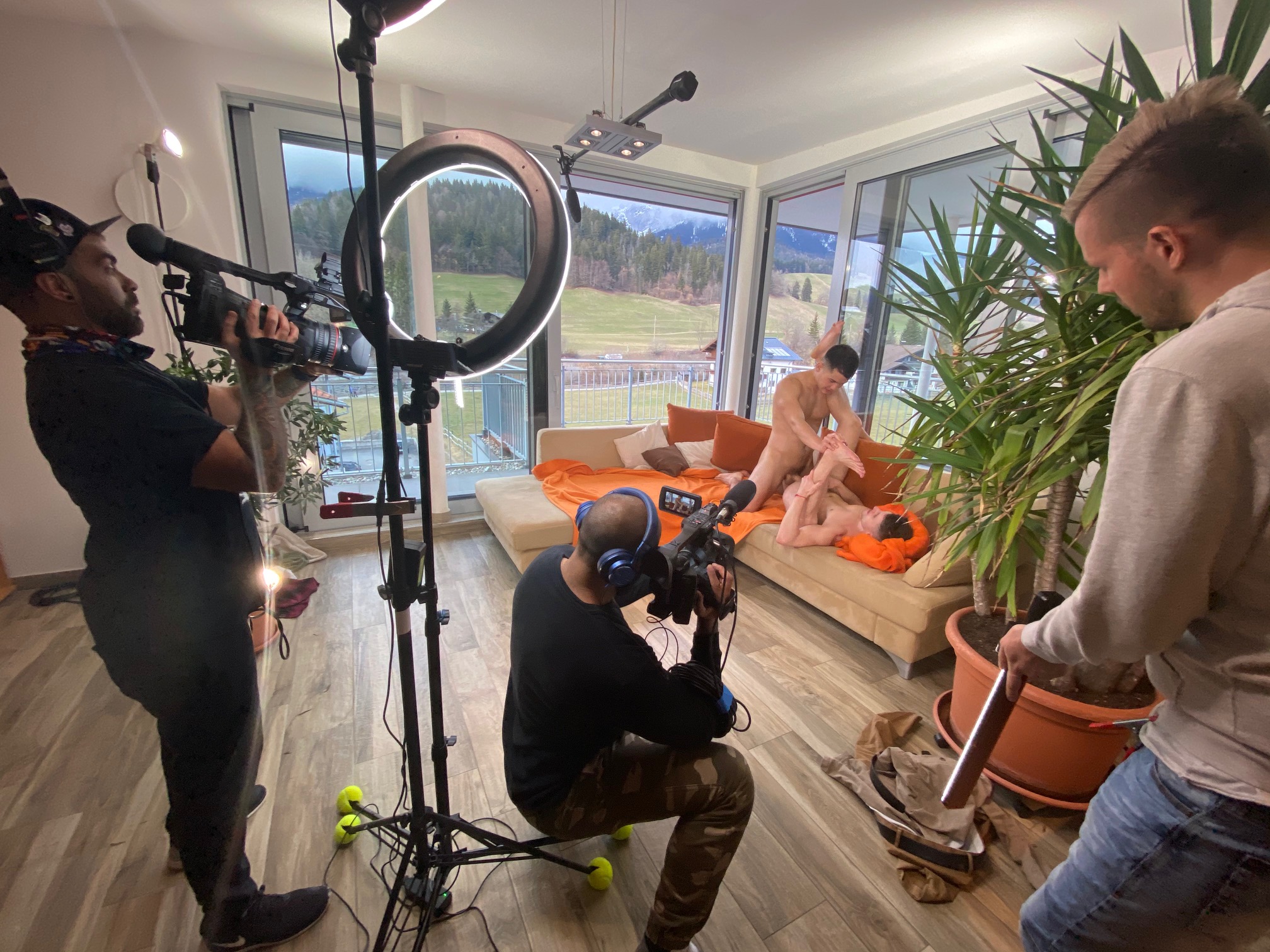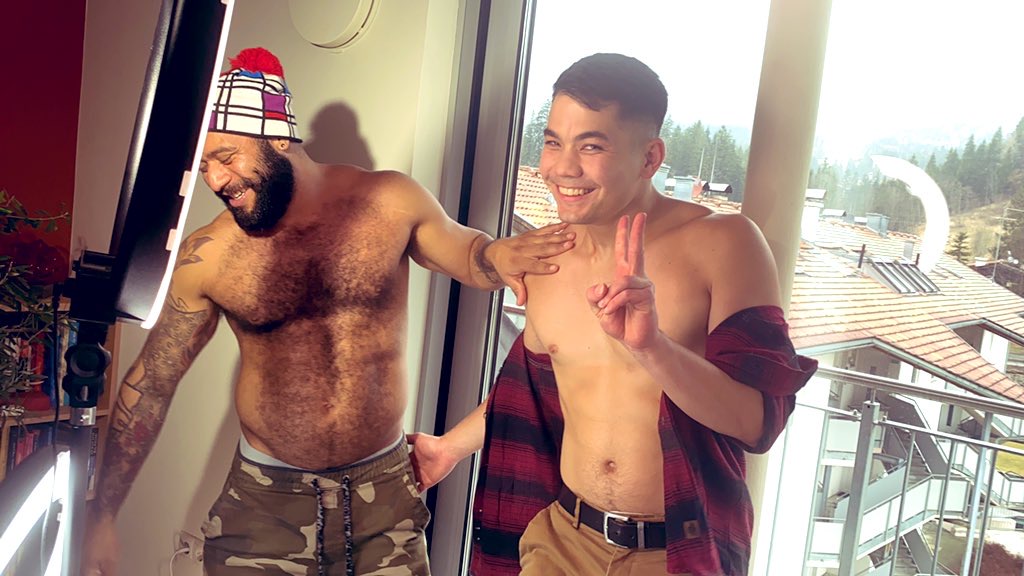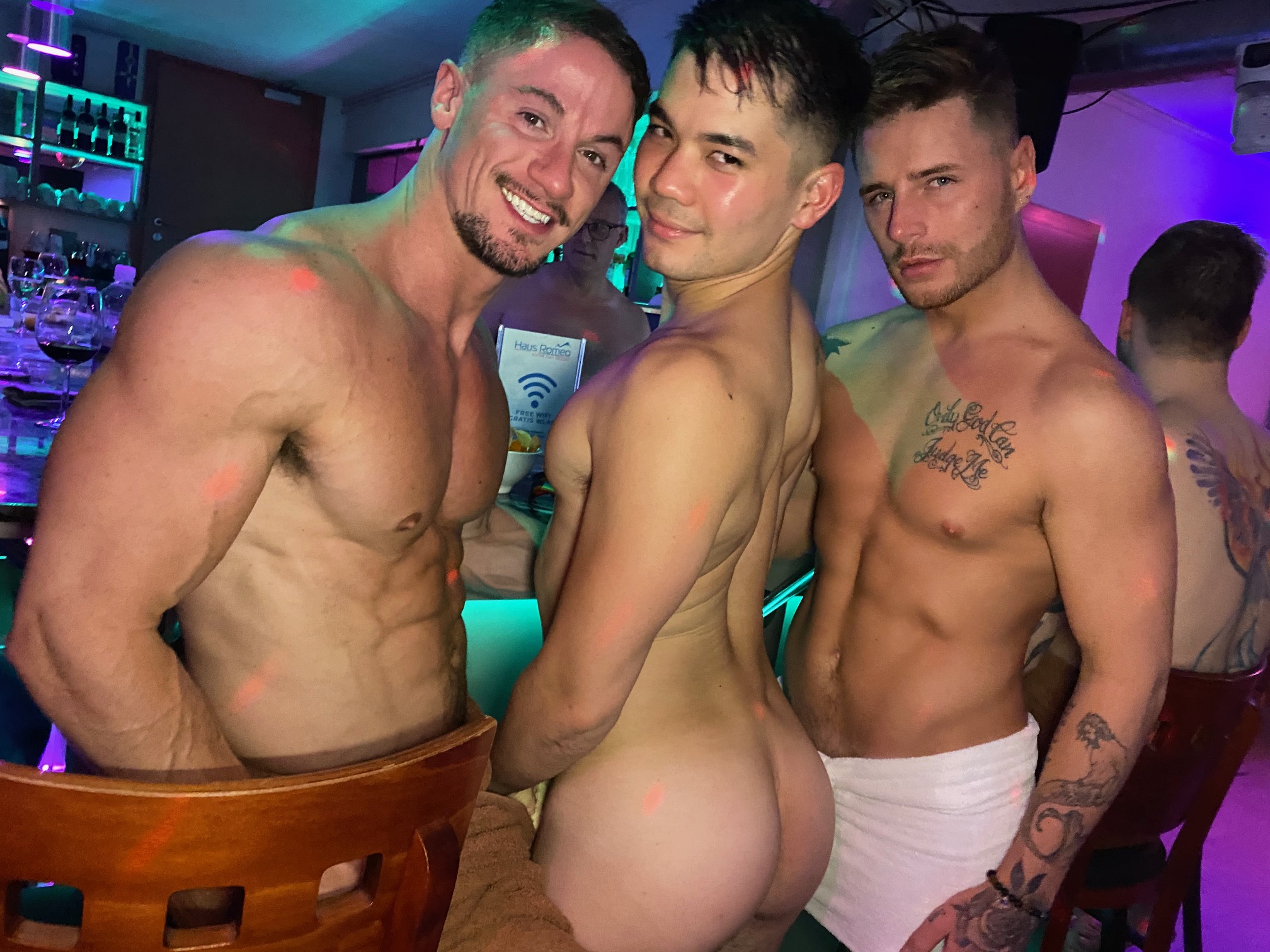 Cast and crew dinner in Austria earlier this week: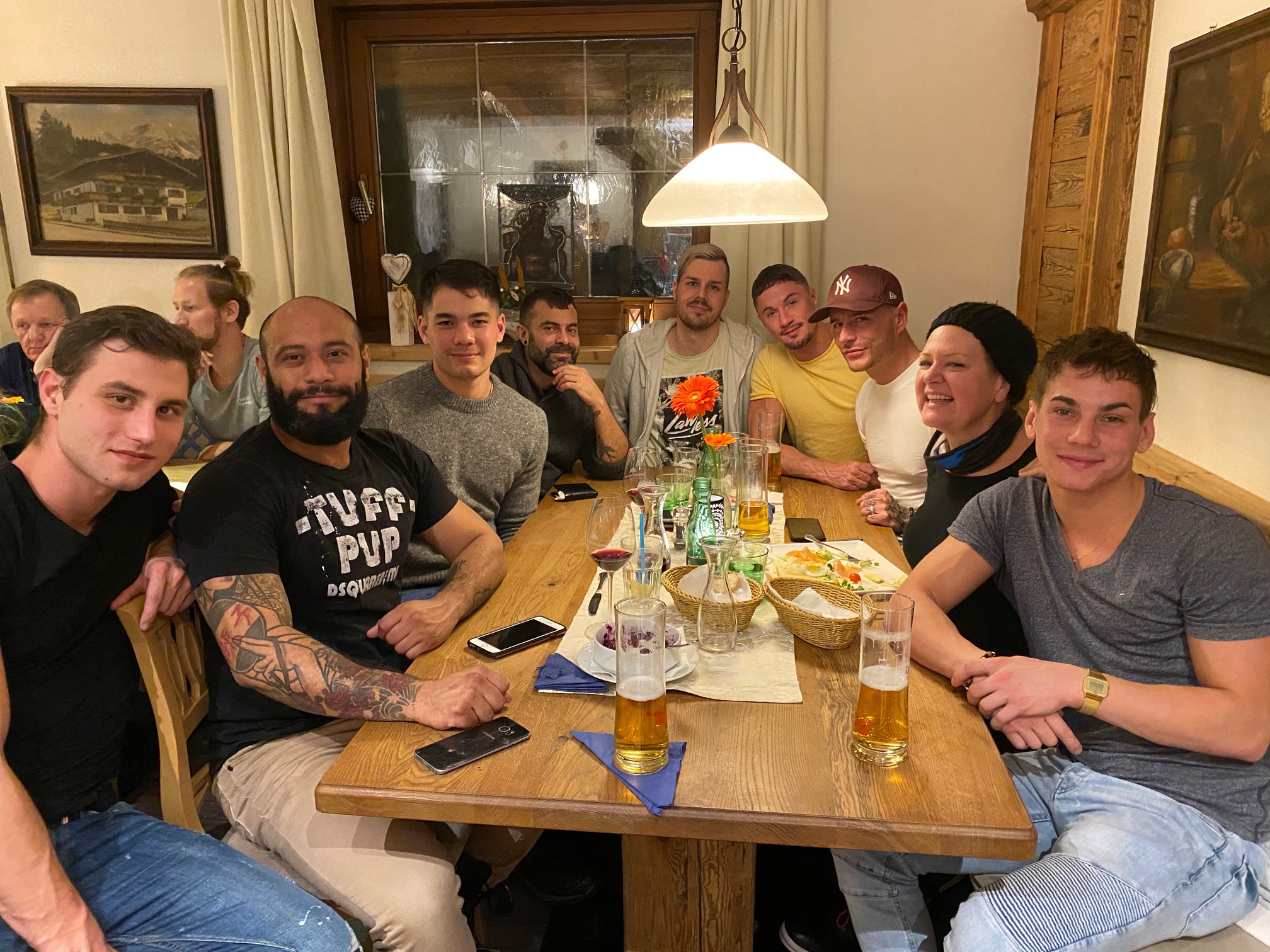 Cast member Josh Moore remained in Austria and is returning to his home in the UK now (and the other international cast members are presumed to have returned to their homes, too). This was the text that Falcon had to send to Josh early in the morning when the U.S. cast and crew were departing:
mr. Pam, Steve Cruz, and Leo Forte are back in Las Vegas and on self-quarantine for the next two weeks. As far as the unfinished Austrian production, mr. Pam tells Str8UpGayPorn that plans to complete filming are "up in the air." She also explained, "All Falcon Studios productions are cancelled for March."
After the Austrian feature, mr. Pam was also scheduled to shoot a NakedSword movie in Spain, but that too has obviously been canceled for now.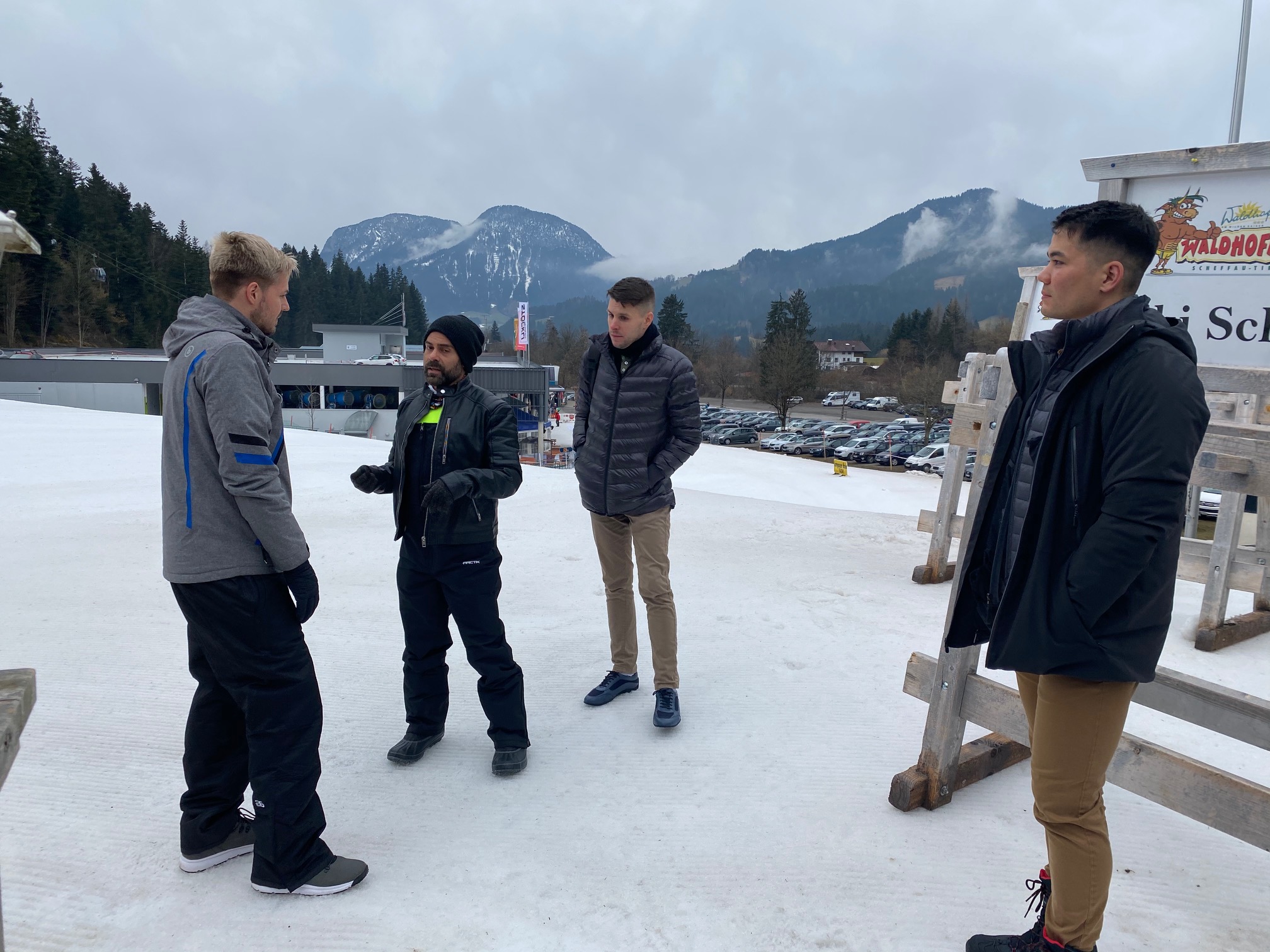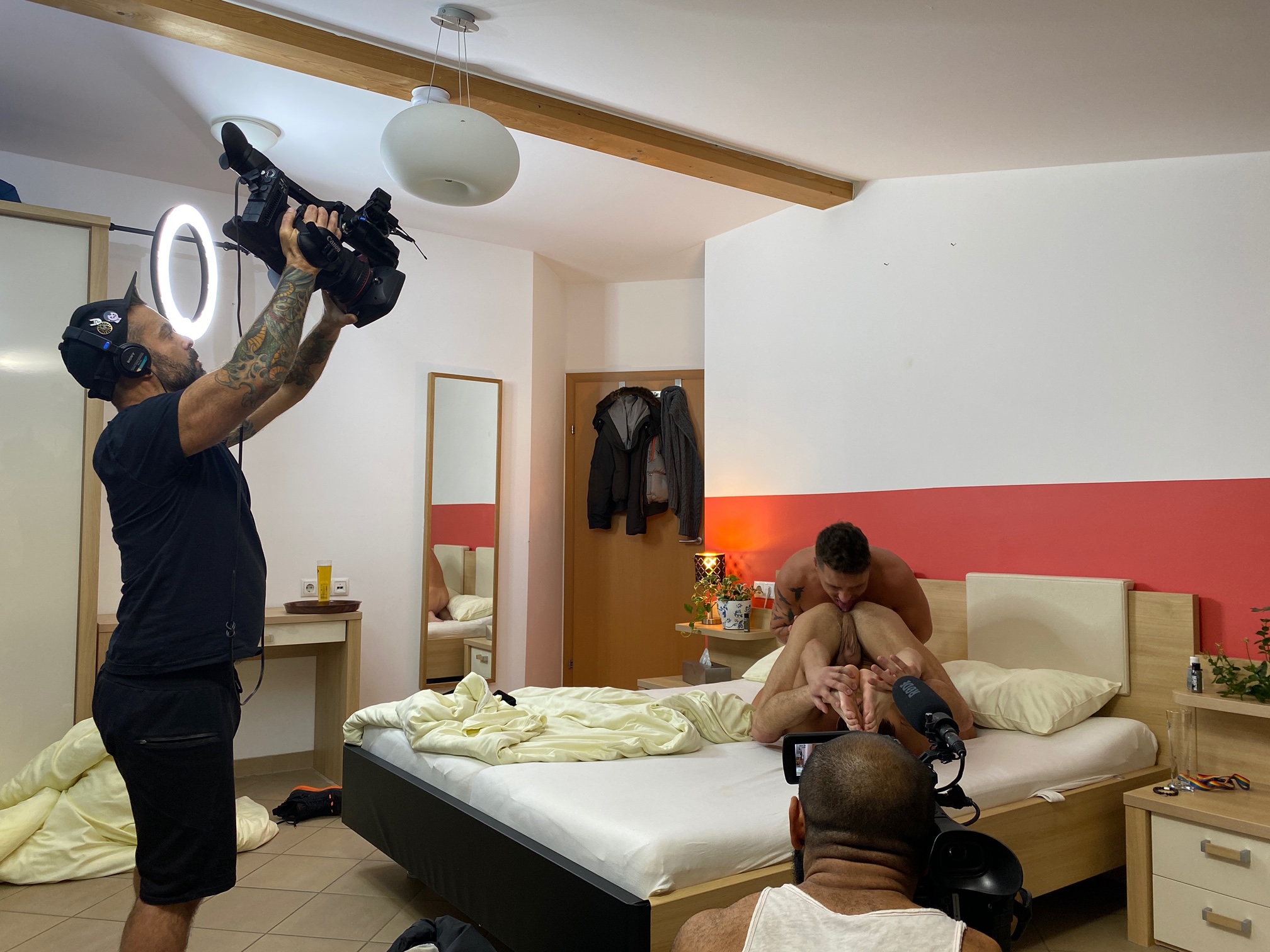 Immediately following Trump's disastrous announcement of the European travel ban Wednesday night, it wasn't entirely clear who would be able to return to the states, but as it turns out, U.S. citizens can still return home after the ban goes into effect, so the Falcon cast and crew could've returned next week. But, it's obviously great that they're all home and safe today.