Exclusive: Conner Habib On The State Of Gay Porn Today, Who He Won't Be Voting For In 2020, Why He Just Moved To Ireland, And More!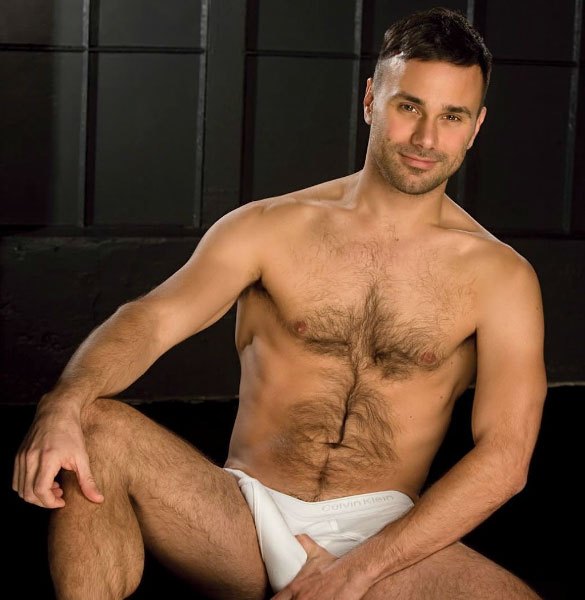 His work as a gay porn star spans nearly ten years, and Conner Habib was one of the first performers I interviewed when I started covering gay adult entertainment back in 2008. Now, over a decade later, it's time to check in with Conner again to get his take on the industry today, how it compares to when he first started, and what he has planned in 2019 as he embarks on another adventure and a brand new chapter in his life. Thanks again to Conner Habib for taking the time to chat in this exclusive Str8UpGayPorn Q&A.
Str8UpGayPorn: Hello, Conner! Just to catch everyone up real quick, you stopped filming new scenes in 2017, so are you officially "retired" from performing now? And, if so, do you ever think about coming back to film again?
Conner Habib: I definitely don't think of it as retiring, I'm just focusing on other stuff right now. I would love to do more porn, but there are three things in the way, really. First, most studios don't pay the rates that performers got when I was working at the height of it—and those rates were already too low! Second, most producers and directors were a total pain in the ass to work with, with some notable exceptions like Men At Play, Chi Chi LaRue, and Joe Gage. And third? I'm kind of a fat dad right now. I like my body, and it seems to be going over well for my sex life, but it's definitely not the body bigger porn studios are looking for. That said, I'm sure one day I'll put down the donuts, or maybe just find a way to market myself with this body, and get into porn projects again. I really do love performing.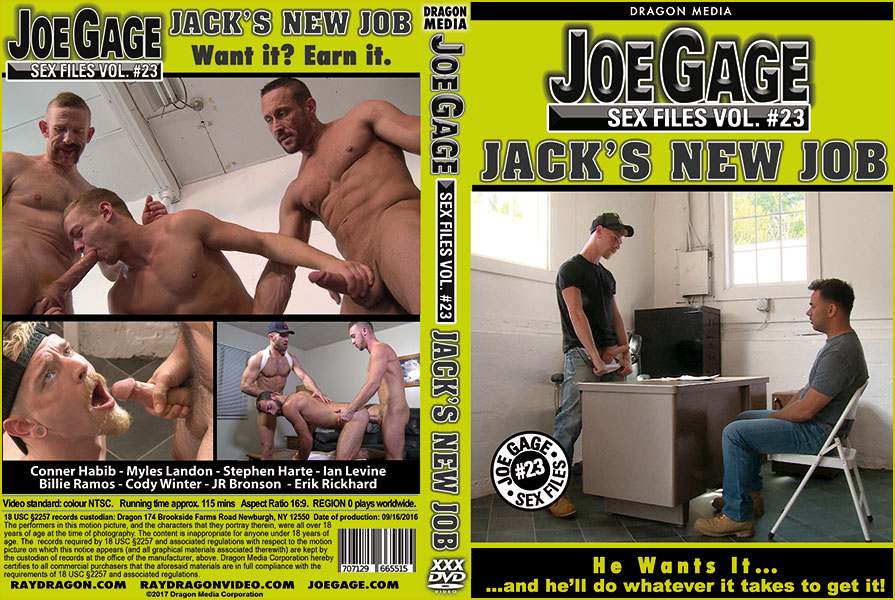 What was the last scene you filmed, back in 2017?
I was Jack in Jack's New Job, and it was a Joe Gage/Ray Dragon movie. I made a rule for myself to always work for Joe no matter what the project or how I feel about my body, because he's a genius, the guys he hires are always fun to work with, he pays well, and his career is legendary. Also, he always puts me in multiple scenes and doesn't care if I've got my Syrian belly.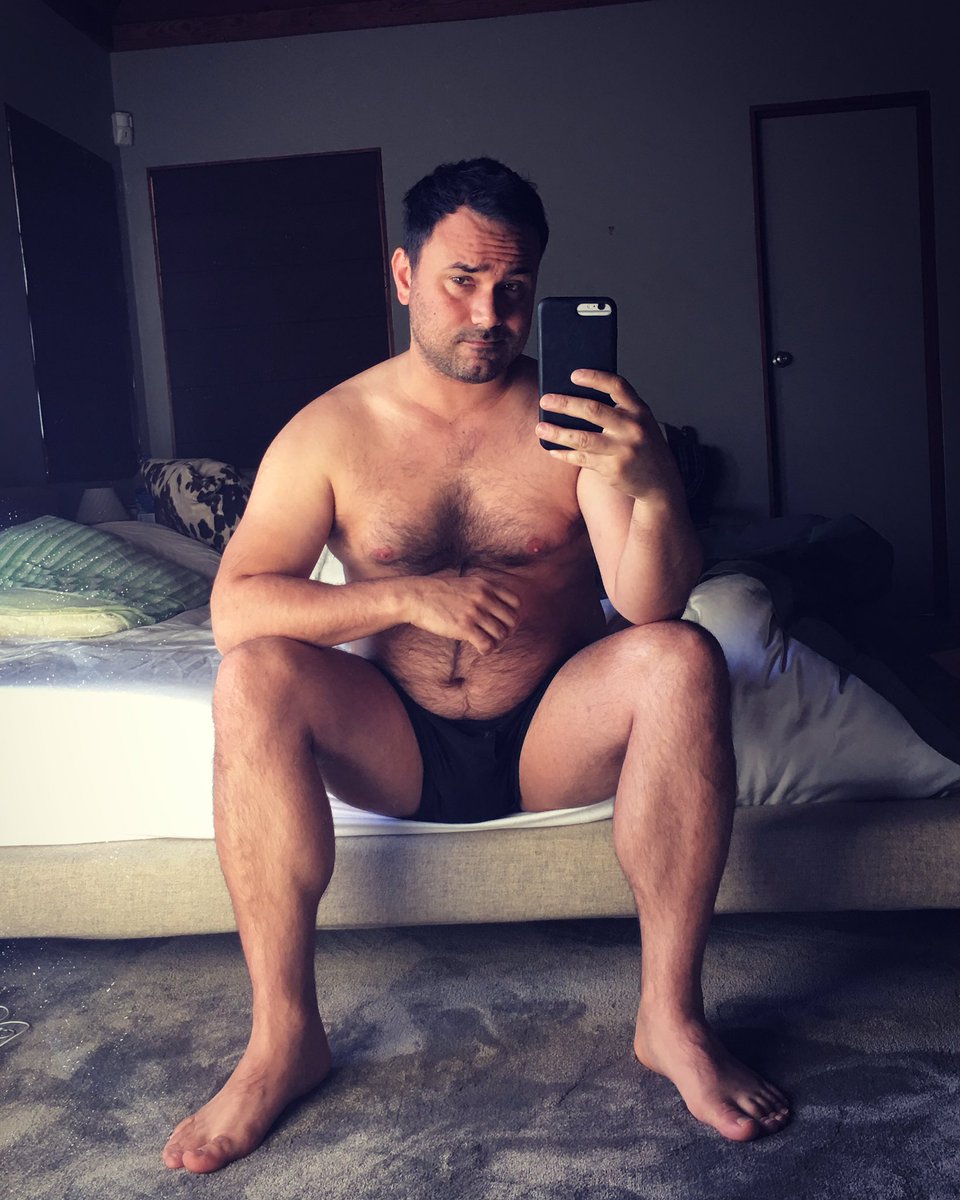 Had you been thinking about taking a break from filming when you shot that scene for Joe Gage, or was there ever a time before that when you considered "retirement"?
If you're asking when I thought, "I'm not going to do this so much anymore," it was when I was hired by CockyBoys to do a few shoots. It was a landmark for me: I'd never worked for them, and they were—and still are, in a lot of ways—the studio to work for. But, I also really wanted to focus on writing. At the time [in 2015], I was writing an essay about the death of my mom, and I just thought, "I could go be a part of someone else's project again, or I could just decide to have more confidence and work on my own stuff." And that was it; I cancelled the shoots (well in advance). It wasn't that I didn't want to work for CockyBoys. I did and I do. It was that I wanted to give myself more space to focus on what I wanted to do with my life. That wasn't the end of me doing porn, but that was the moment I decided to really slow down.
There have been so many changes in the industry since that moment for you, in 2015. What do you think has been the most significant development over the last few years that will have the most long term effect on the industry?
I think the performer content sites and processors mark a pretty dramatic shift, but that shift originated in the performers themselves, and how exhausted but smart they all were. In other words, I think the biggest change has been that performers became really aware of the fact that most studios were taking them for a ride, and that really changed our consciousness.
By "taken for a ride," you mean the low pay and scene rates?
I remember going to a party at a porn producer's house once, and it was an enormous home in a major U.S. city. I thought, "Uh, I got paid $1,500 for my scene that I work out for every day and did physical labor for for eight hours. I'm not getting any royalties, the studio can use my image forever, and the guy who owns it lives in a mansion. What the fuck?"
And performers make less per scene today than they did five years ago.
Everyone started to notice stuff like this around the same time, because studios would dock your pay for being a good and reliable performer. You would get paid $2,000 by a studio, they'd tell you that the movie did great, that you were great, and the next time they hired you, they said they could only pay you $1,200, and so on. Toward the end of my busiest years, studios would ask performers to fly themselves to Florida to do a scene for $500, saying, "It'll be good for your escorting career!" No thanks.
Yikes.
All the while, producers were shitting their diapers over how much money they were losing, saying it was the internet's fault, and that the only possible way they could make ends meet was by docking performer pay. That was happening to a lot of people, and that really woke so many of us up. That's why people flock to OnlyFans and the other clip sites. It's ultimately more work for a lot of performers, but it evades all that bullshit. I guess I have to say here again that, obviously, not all directors and producers are equally bad. But if you're one of the good guys, you know it. You don't have to #NotAllProducers me on this.
Which performers who are working right now would you most like to film with?
There are so many performers I admire and think are amazing, and would love to make porn with. Like everyone, I want to do scenes with Colby Jansen, Jason Vario, and Sean Zevran. Also, Atlas Grant, Justin and Jason Morgan. I also have people I really just love who I know I'd have fun making scenes with: Chris Crocker, Ty Mitchell, the Maverick Men. There are some performers in other countries that I can't get enough of: Spanish porn and social media star Atticus Fizz, and also Jonas Jackson. And I'm really into this lesser known performer, Gas Man Jack. He's done so little porn, but I feel like he's gotta be available for more if he's not busy with his gas man job. I'm going to keep going on and on about guys I want to have sex with on camera if I don't stop now.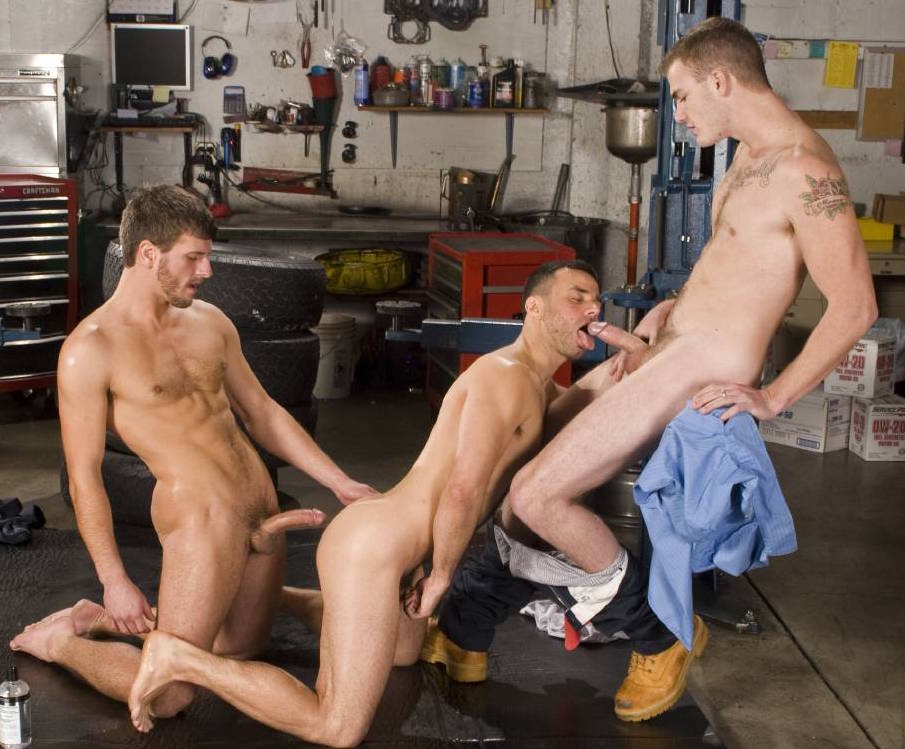 I was looking back at your past work, and I loved your three-way with Derrek Diamond and Christian Wilde. When you look back at all your work, what do you remember as being your favorite scene or scene partner?
Don't you wish Derrek would've made more porn, even though he was in it for so long? I'm so glad I got to do two scenes with him, and Christian is awesome too, of course! As for favorites, I know a lot of guys have had bad experiences with "gay-for-pay" performers, but Girth Brooks really was one of my favorite guys to work with. It wasn't because he was straight, or even because of his enormous—truly fucking enormous—cock, it was because he knew how to be respectful and fun and have a good attitude on set.
I've heard good and bad stories about all kinds of performers, gay-for-pay or not, so it really always comes down to the individual, right?
I think gay-for-pay guys get a lot of shit, sometimes rightfully so, for not wanting to be present in the performance and being all, "I'm straight, bro!" about it. But it's just as bad when you have a gay scene partner who just presents distance the entire time because they don't really want to be there, or they think their job is to be attracted to you instead of to perform. With Girth Brooks, there wasn't as much of a question of attraction there; he would just show up with an attitude of, "OK, I have no ego here, I just want to do this job and have fun doing it." I did three scenes with him: A live show for Raging Stallion, a scene for the now defunct ManAvenue (which is probably the best known one), and a threesome with him for Mustang. Every time, it was a lot of fun.
Looking back at how things were when you started and how they are now, would you rather be a new gay porn star today, or a new gay porn star back in 2008?
That's so hard to say. I think that when I started, the internet model was really just overtaking the DVD model, and most of us didn't know what to expect or how to navigate anything, just that it was getting progressively worse. Now, guys can control so much of what they do, but that brings the burden of all the extra work. It's not just, "I show up on set, take stills, get fucked." You've basically got to run your own business and deal with the monetization of your entire sexuality.
And I always wonder, is it ever a challenge for people to decide where to draw the line? Like, when do you turn off the phone and have sex in private?
You start to see that all your experiences can be sexualized and monetized, it's not just jerking off in the shower or fucking. It's driving in your car: why not whip your dick out and record it? It's going to dinner with a friend: maybe you can lick each other's balls in the restaurant bathroom! That's a lot of pressure. Porn has become a lot more like escorting in that way, I think. You might be out with your friends at a bar and get a text that someone wants to hire you right then. You think, "I want to stay out with my friends, but also, I could make money." It's always on. That can be a burden, even if you like fucking as much as I do. That's a general problem of our time; work bleeds into every second of life. I don't think audiences understand how much performers work to navigate all of that, on top of just creating content and running a business.
So, it's better now, in 2019, for sex workers?
Yes, I would say, it's better to be a new guy now if you're able to compartmentalize, set boundaries, and get someone to help you run your business. Easier said than done, though!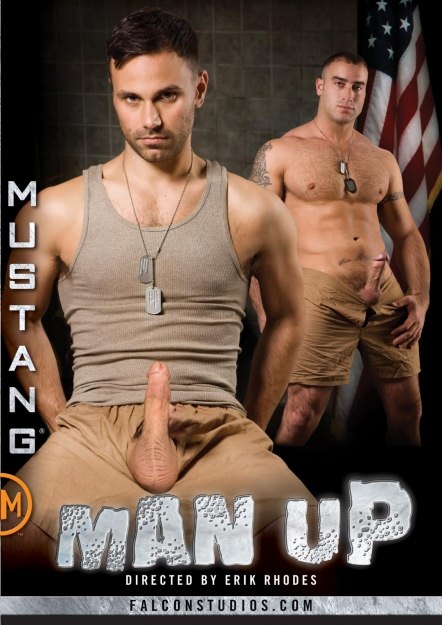 I've seen articles and op-eds recently claiming that porn is more accepted now, and that the right wing/religious groups have given up the fight to censor or stop porn, but I don't think that's true. Do you think society's "acceptance" of porn and sex work is better or worse than it was 10 years ago?
It's way worse across the board in all ways but one. I'll get to the "one" in a second, but first let me say how it's worse. Anti-porn and anti-sex work activists are always finding new ways to condemn sex work, and whenever they find a new pathway, they use governmental and corporate power to turn it into something extremely dangerous. One of the most severe instances of this just happened in 2018, when Democrats and Republicans joined together to pass FOSTA/SESTA. FOSTA/SESTA pretends to be fighting sex trafficking, but it affects all sex workers, because in the eyes of the U.S. government, all sex work is viewed as human trafficking.
I remember the way it was discussed in mainstream media, and lawmakers tried to portray it as a good thing, but that was obviously misleading.
Without going over all the details, it subjects all websites to seizure and shut down if the users of that site appear to be engaged in sex work of any kind. That's why Craigslist shut their personals down, because they feared a user would use the site for sex work. It's also a big component of the Tumblr porn ban and the new Facebook ToS. Couple that with the fact that sex workers can't use payment processors like PayPal or Venmo, that they've had their bank accounts shutdown, that they're still facing employment discrimination, that porn isn't fully legal to shoot in the vast majority of states, and that there's so much rhetoric around phony claims of sex and porn "addiction"…it's all old stuff, repurposed, but it's convincing people, and the effects on sex workers, freedom of speech, and public perceptions of sex are really threatened right now.
OK, please tell me about that one good thing before I get too depressed.
The one good thing to come out of all this is sex worker solidarity. Because of the pressures of FOSTA/SESTA, and to a lesser extent, the Rentboy raid, sex workers have organized in really impressive and inspiring ways. If we can keep that going — and especially if gay male sex workers with any amount or privilege can step up and build bridges with women and other-gendered sex workers — we're really going to do a number on all this bullshit.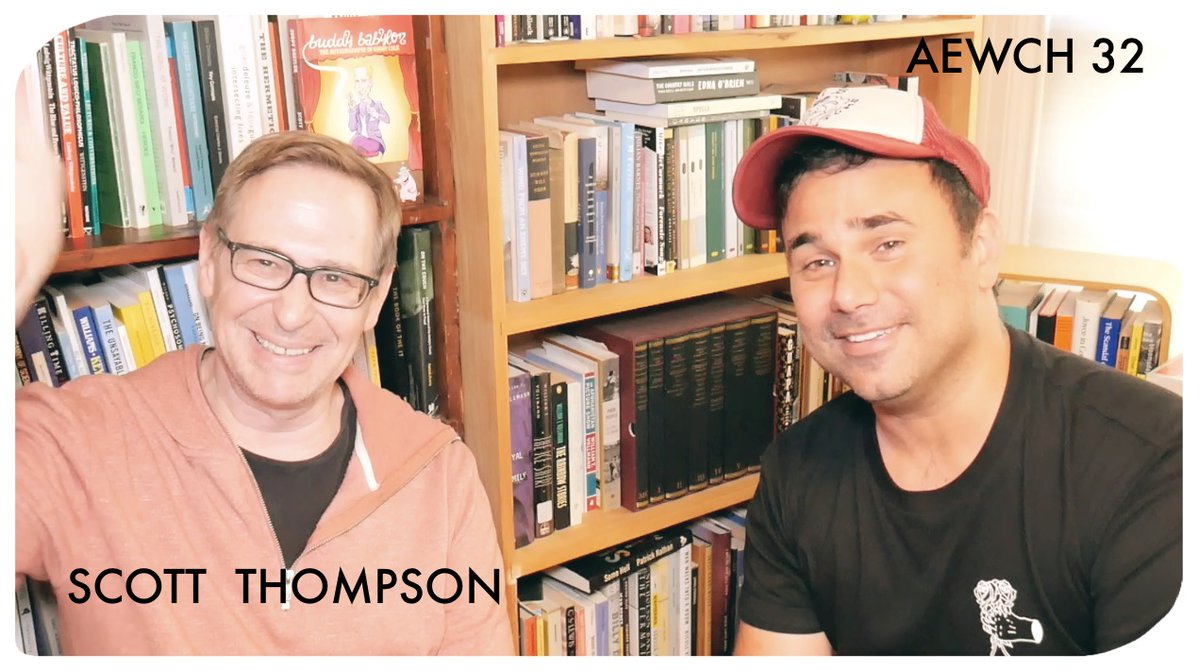 You've had your Patreon and your "Against Everyone With Conner Habib" show for the last couple years. If someone who hasn't seen the show were to go and watch or listen to some of it, what are the two episodes you would recommend they check out first?
Episode 50 with Muslim sexual rights activist and radical feminist author Mona Eltahawy is a really great one, and it summarizes most of my thoughts on sex. She wrote a truly incredible book, Headscarves and Hymens: Why The Middle East Needs A Sexual Revolution, and she is always at 100% when she talks. She's a hero of mine. Also, I got to have another hero of mine, Scott Thompson from The Kids In The Hall, on episode 32. His Buddy Cole character changed my life and helped me feel much better about being a whore and a homo. We talk about the conservatization of the gay rights movement, his spiritual experiences, and more. Those are good starter episodes.
And in addition to the show, you've been writing and making appearances at college campuses over the years.
I write, I give lectures at universities about porn, sexuality, and the occult, and I teach online courses. And [for the show], I put out two episodes every week—one episode with a guest and one informal episode every Saturday that's just me talking—and plan to keep on doing it for as far as I can see. My podcast is supported by my Patreon, which is great because it just puts me in touch with people who support my work in a direct way. It feels very grass roots, which I love.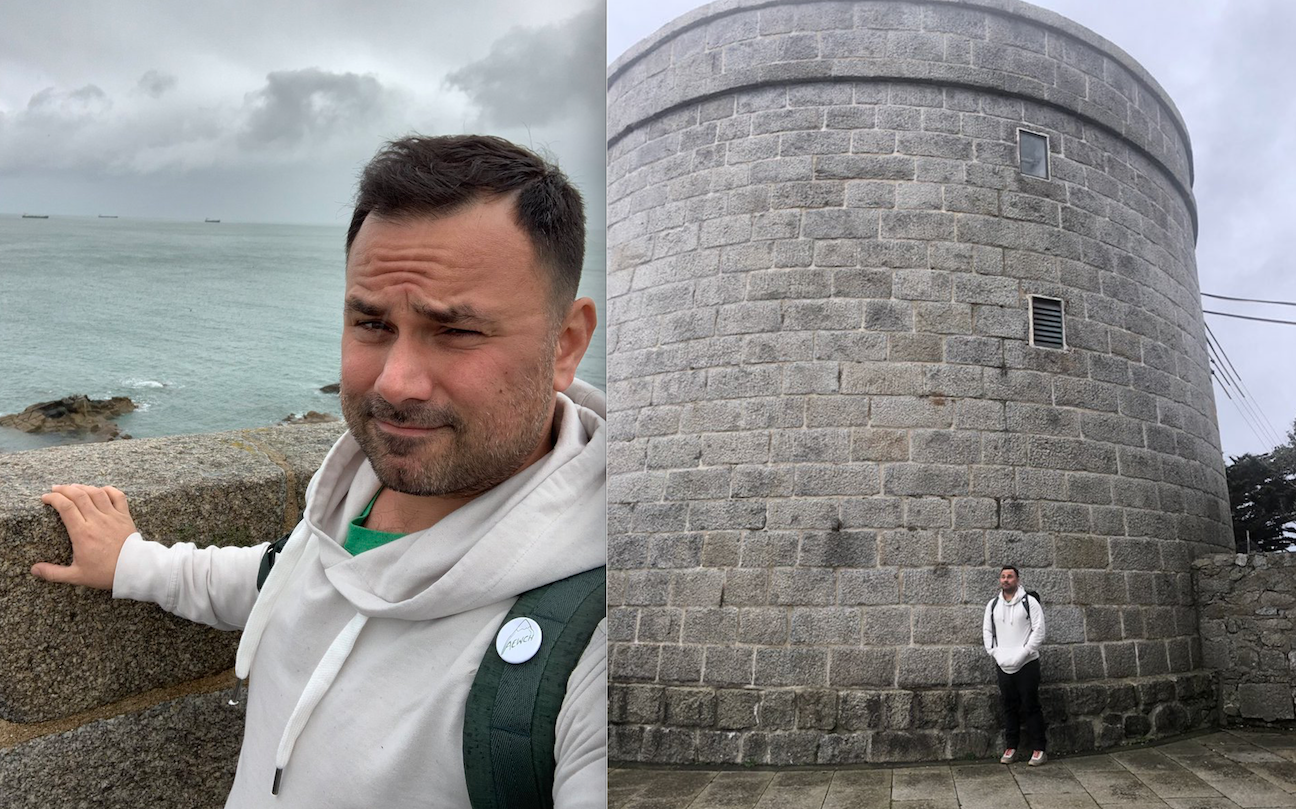 You recently shared that you just moved to Ireland? Tell us how that happened.
I've wanted to live in Ireland my entire life. I went there when I was fifteen and I had the same experience with it that people say they have when they first spot the love of their life across a crowded bar. It was instant and total love. The landscape, the people, the arts culture, even the grey skies. In early 2016, I went back and I thought, I've done so many of the things I want in life: porn, teaching literature, writing. This was one of the last big dreams, and I knew if I didn't set it in motion soon, I wouldn't do it. So I set it in motion. And off I went.
And you're going back to school while you're there, too? For a PhD?
At first I decided to go back to school as a means to stay in the country. But as I developed my years-long project—which is studying the paranormal in Ireland—I fell in love with that too.
Will you miss Los Angeles, and will you ever come back to America? I don't blame you if you never come back here, tbh.
Los Angeles is my favorite place in the U.S., and New England is a close second. I will of course miss everyone I love, and will come back to see them! Also, Ireland isn't exactly known as a diverse country, although there is, of course, some diversity here. So, even though I'll be getting the amazing experience of a culture that's been evolving for thousands of years on a small island, I'll miss all the surprising and exciting intersections that lots of different cultures interacting brings. Also: the food.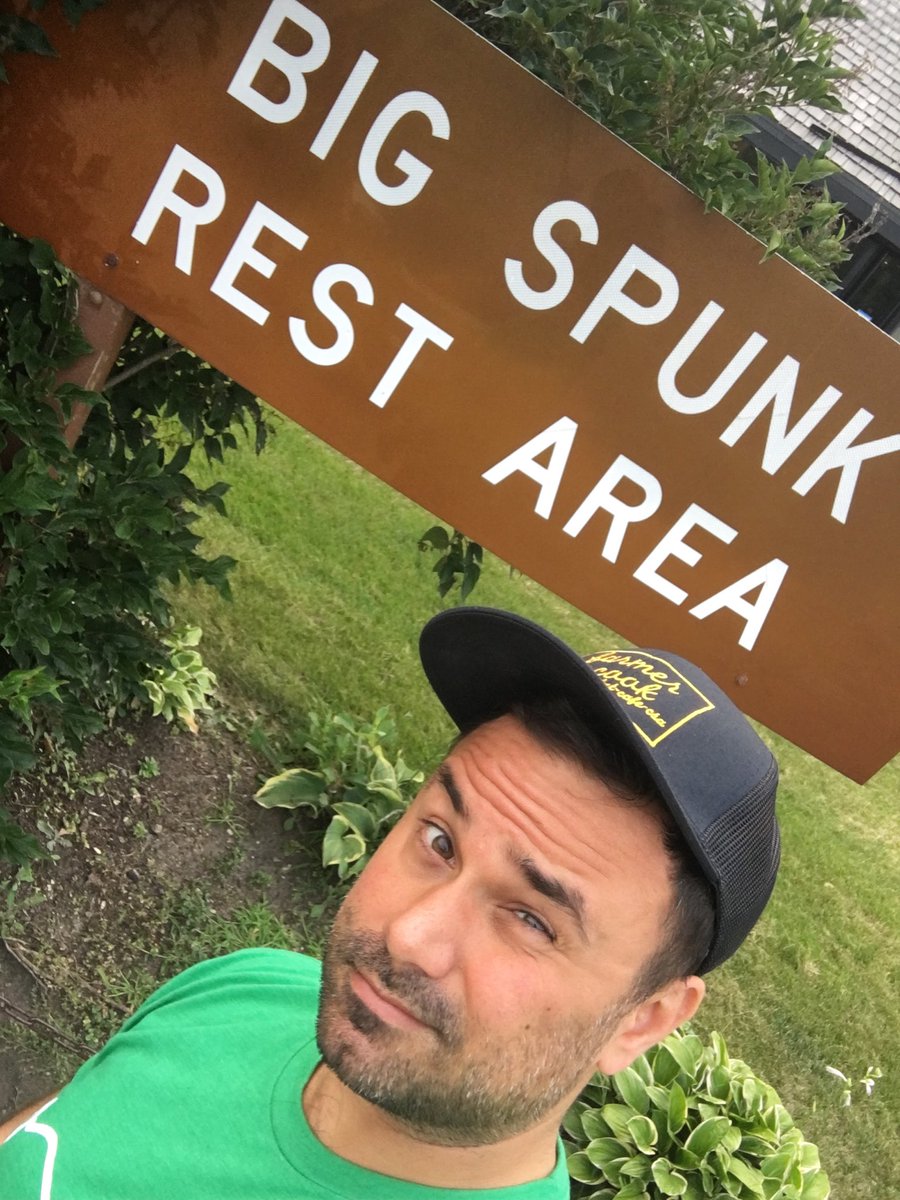 Finally, speaking of America, who, if anyone, should voters support in the 2020 election?
Not Trump, of course. But I think a lot of Str8UpGayPorn readers will be with me there already.
So for the Democratic primaries that'll be coming up?
If you're a registered Democrat, anyone but Kamala Harris. If you like porn, or you care about porn performer and sex worker lives, she is literally the worst candidate. She's done more to harm sex workers than almost any other candidate in recent history. You can trace all the terrible conditions for sex workers back to her and her crusade against Backpage. She also supports forced prison labor, and extended incarceration. So, she supports throwing sex workers in jail and making them work for the state.
I think if she admitted her mistakes, or at least tried to explain why she did what she did when she was a prosecutor and then Attorney General, I'd be more enthusiastic about her.
I know people are pinning their hopes on her because she's saying all the right things, but every politician does that. It's way more important to look at her policies. The dream would be that a woman of color who has great views and positions, like Alexandria Ocasio-Cortez would run. But no one seems to be positioned for that this coming election. So if Bernie runs, and you vote in the primary, vote for Bernie. He's not perfect, but he's better than most. That said, you know me, Zach, I see voting as really low-level shit. What matters way more than who you vote for is how you live your life, the activism you do, and the way you hold politicians of all parties accountable, whether you voted for them or not.
I think everyone can agree with that. Have an absolute blast in Ireland, thank you for taking the time to talk, and thank you for all the great work you've done and will continue to do!