Exclusive: Gay-For-Pay Porn Star Kurt Wild Facing New Charges For Raping Child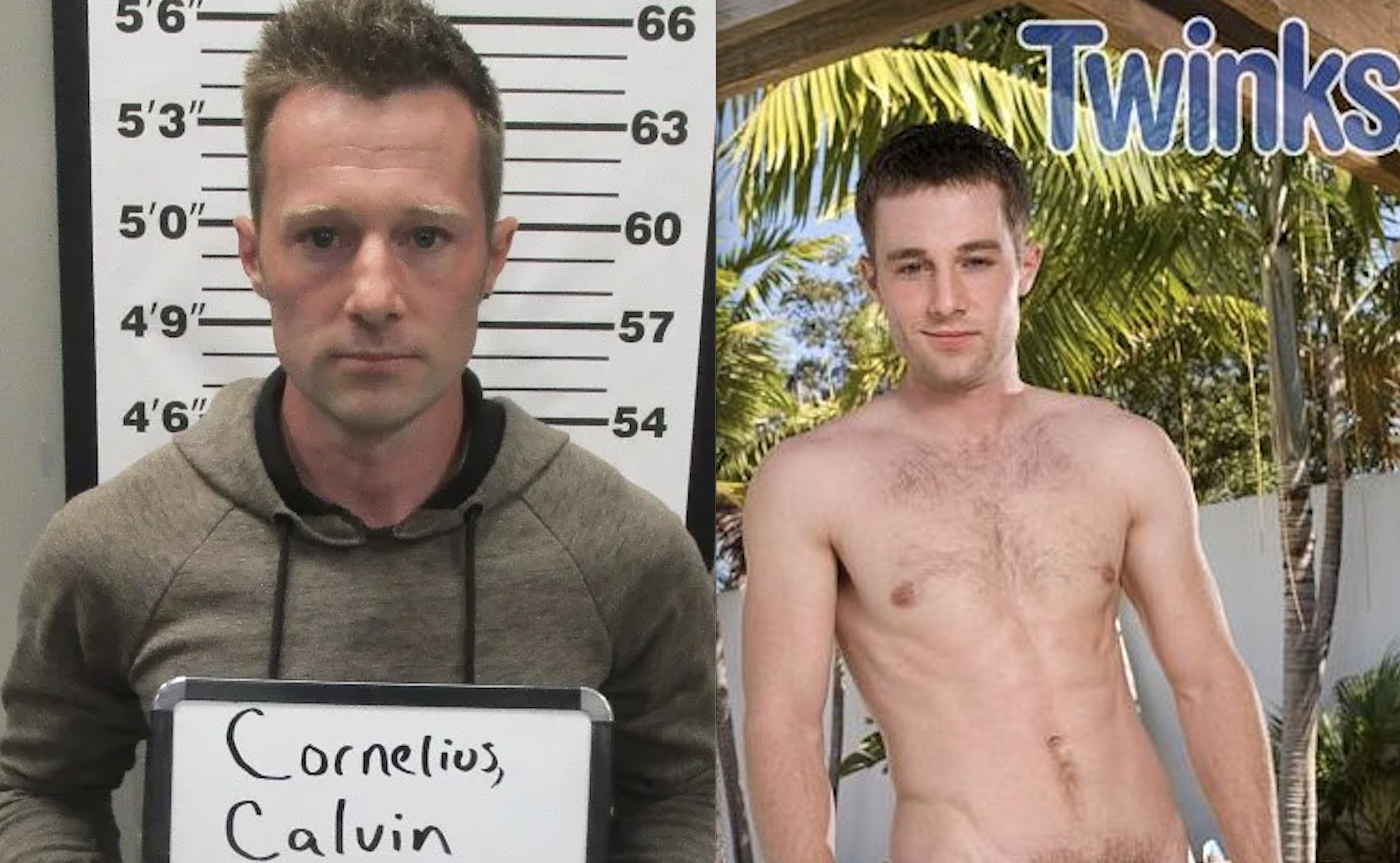 Former gay-for-pay porn star Kurt Wild (legal name Calvin Cornelius) had some good fortune last year when he was found not guilty of kidnapping and threatening to kill his wife, but as Str8Up noted in that report, the status of a separate case filed against Wild for raping a child was unknown at the time. Today, Str8Up can report that not only is that rape case proceeding, Wild is now facing a new charge after being arrested again last month for allegedly raping a different child. His most recent mug shot following his October 17th, 2022 arrest is above (left), and the felony charge in this new case (as seen below) is for 1st degree statutory sodomy, deviate sexual intercourse with a person under 14:
Depending on the age of the victim, Wild will be sentenced to at least 10 years in prison if convicted on this charge. Wild pleaded not guilty and is currently out on a $500,000 bond. His next court appearance is on November 22nd to set a trial date. Note that the date of the alleged rape was 9/1/2012, which is different than the date of the alleged rape Wild was charged with in that earlier case Str8Up reported back in 2020. In that case, Wild is facing six felony charges for raping his daughter, including 1st degree rape, two statutory sodomy charges on a person under 14, statutory rape, child molestation, and incest: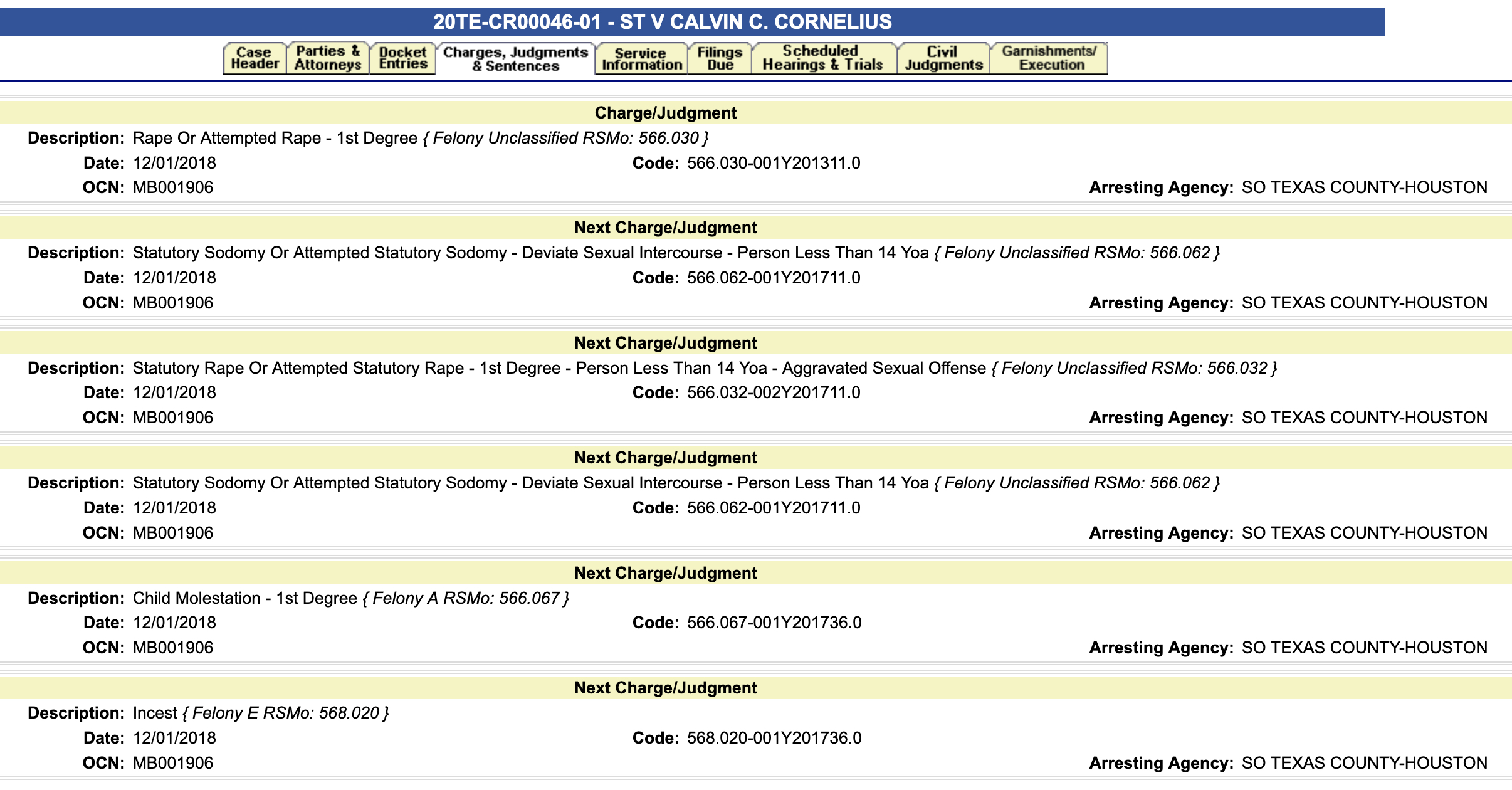 It's not known if these crimes were committed on the same child in 2012 and 2018, but the 2012 case is separate from the 2018 case with that aforementioned separate arrest last month, so there are presumably two different victims. With regard to the 2018 case, a local Missouri news report in 2020 said that "a female victim had been subjected to forcible sexual contact beginning at the age of 10, and the abuse continued over multiple years."
Finally, for the 2018 case, Str8Up can now confirm that a jury trial will begin on January 5th, 2023, where Wild could be sentenced to life in prison if convicted.
Wild has at least seven children, and he retired from gay porn in 2010 after appearing in dozens of videos as a powerbottom. Wild made headlines throughout his gay porn career for his repeated retirements and comebacks, being fired from Subway, and his appearance on a 2009 episode of The Tyra Banks Show, where he discussed the then taboo topic of being a straight man working in gay porn. Here was that episode, ICYMI: