Falcon Exclusive Ryan Rose Strongly Criticizes Falcon, Calls Out "Cum Dump"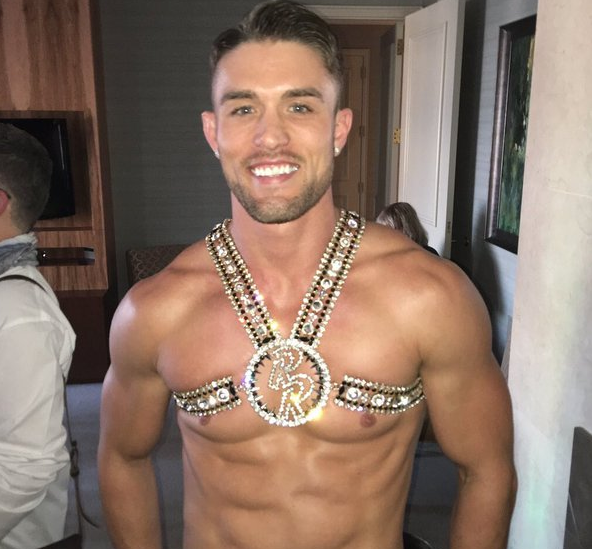 Never one to mince words, two-time Grabbys winner for Performer Of The Year Ryan Rose has some blunt criticism for Falcon Studios, where he's been an exclusive for over three years.
First, in a tweet posted this afternoon, Ryan Rose took issue with the header image on Falcon's Twitter account: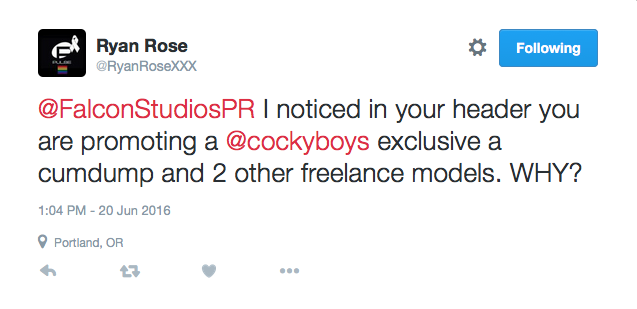 Here's the header image currently being displayed on Falcon's Twitter account:

Read Ryan Rose's tweet, look at Falcon's header image, and then go through a process of elimination to determine the cum dump:
1. We know Ryan Rose wasn't talking about himself.
2. Carter Dane (to the right of Ryan Rose) is the CockyBoys exclusive to which he referred.
3. Sebastian Kross and Jacob Peterson (both to the right of Carter Dane) are Falcon exclusives.
4. JJ Knight (third from the right) is also a Falcon exclusive.
5. Scott DeMarco and Jack Hunter (first and second from the right) are the freelance models to which he referred.
6. Brenner Bolton (fourth from the right)—who is regularly fucked bareback and creampied on NextDoorRaw and Bromo—must be the cum dump.
Ryan Rose had another question for Falcon: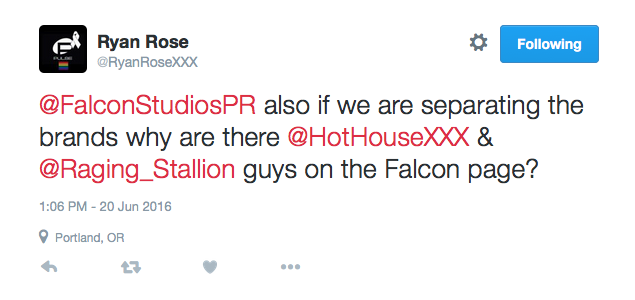 Ryan Rose just completed a shoot in San Francisco with director mr. Pam for NakedSword, which is a sister company of Raging Stallion/Hot House/Falcon Studios (all of the studios are owned by conglomerate AEBN). He is currently appearing in another NakedSword movie, Fuck You I'm Infamous, and Hot House posted this tweet to promote the feature back on June 10th: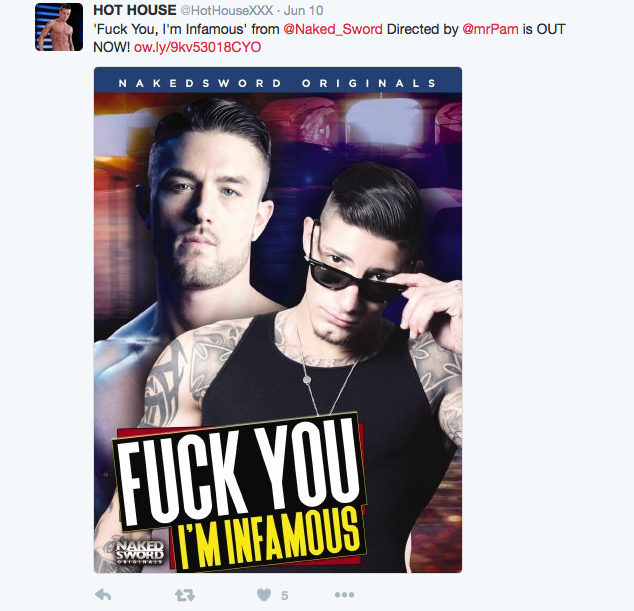 Strangely, Cameron Diggs—who is not an exclusive with NakedSword, Hot House, Falcon, or Raging Stallion—appears in front of Ryan Rose on the promo image, which upset Ryan Rose:
Ryan Rose wasn't finished with Hot House. He then took the studio to task for using an image of a freelance model in its Twitter profile pic:
To Ryan Rose's point, I honestly have no idea who the freelance model is in Hot House's profile pic: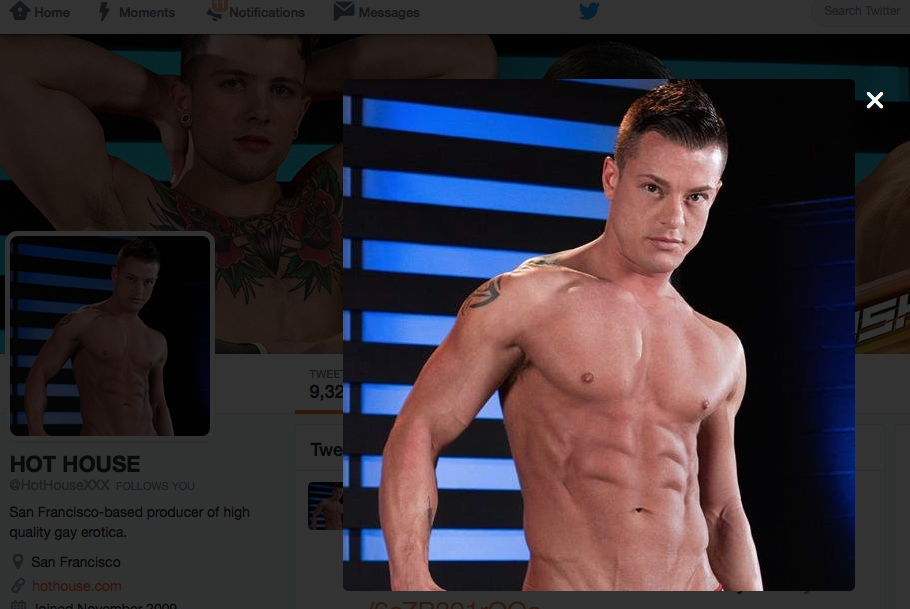 As of post time, Ryan Rose is continuing to send tweets to NakedSwordRagingHotFalcon. None of the studios' accounts have responded.