Federal Judge Rules In Favor Of Hamburger Mary In Lawsuit Against Ron DeSantis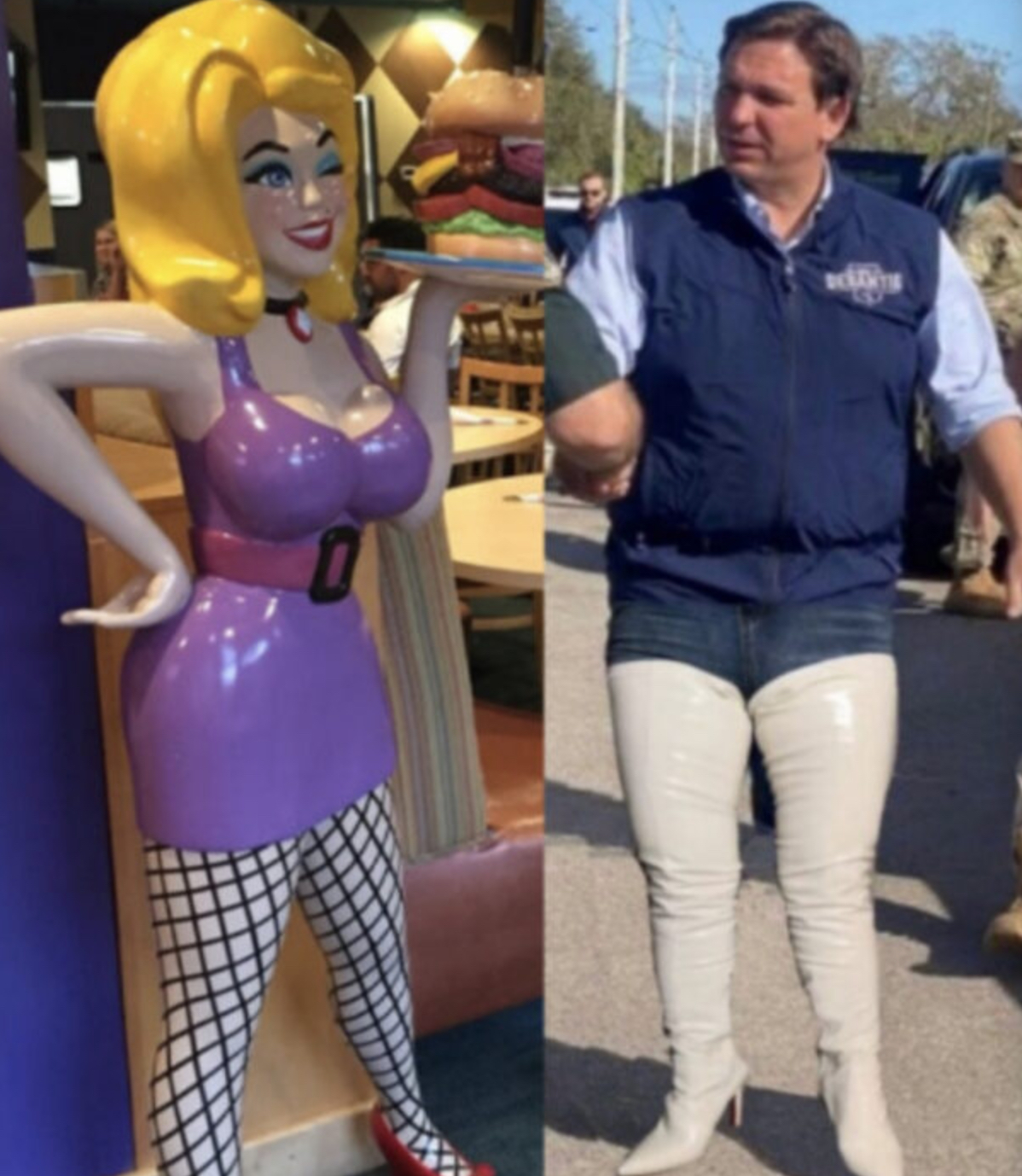 Hamburger Mary has defeated Meatball Ron in the bumbling clown's anti-drag queen stunt, with a federal judge ruling in favor of Mary and indicating that Ron's Florida law is likely unconstitutional. Via WFLA:
A federal judge in Orlando has blocked the enforcement of a Florida law that opponents say stifles the free expression of drag artists, according to newly-released court documents.

On Friday, Judge Gregory A. Presnell ordered a preliminary injunction in response to a lawsuit challenging the bill, which was filed by a drag-themed restaurant, Hamburger Mary's, in the U.S. District Court for the Middle District of Florida.

Gov. Ron DeSantis signed SB-1438, titled "Protection of Children Act," into law last month. State leaders say the legislation aims to shield children from obscene "adult live performances." Opponents of the bill say it is "anti-drag."
[WFLA]
The anti-gay "Protection of Children Act" was set to go into effect on July 1st, but the judge ruled that the law cannot be enforced until there's a trial on the merits of the case. This means that DeSantis will be wasting taxpayer dollars to have a full trial on a case he'll inevitably lose.
Dipshit DeathSantis really can't catch a break, first with his DOA presidential campaign launch and now this. Other ass-backwards bigots in red states are facing similar defeats with their own anti-LGBT laws once they have to face a judge, with Tennessee's anti-drag law being shot down earlier this month by another federal court.