FIGHT! Former Twink Seth Knight Accuses "Chicken-Legged" Dolf Dietrich Of Insulting Him During 15-Man Orgy
Today in extremely random gay porn star Twitter wars (hey, these fights barely happen anymore, so I'll take any I can get), it's Dolf Dietrich versus Seth Knight battling it out over some alleged shit-talking on set, exposed text messages, chicken legs, old age, socks, and more!
It all started when Seth Knight's husband, Cris Knight, overheard Dolf Dietrich talking shit on Seth Knight in front of 15 people on a gay porn set: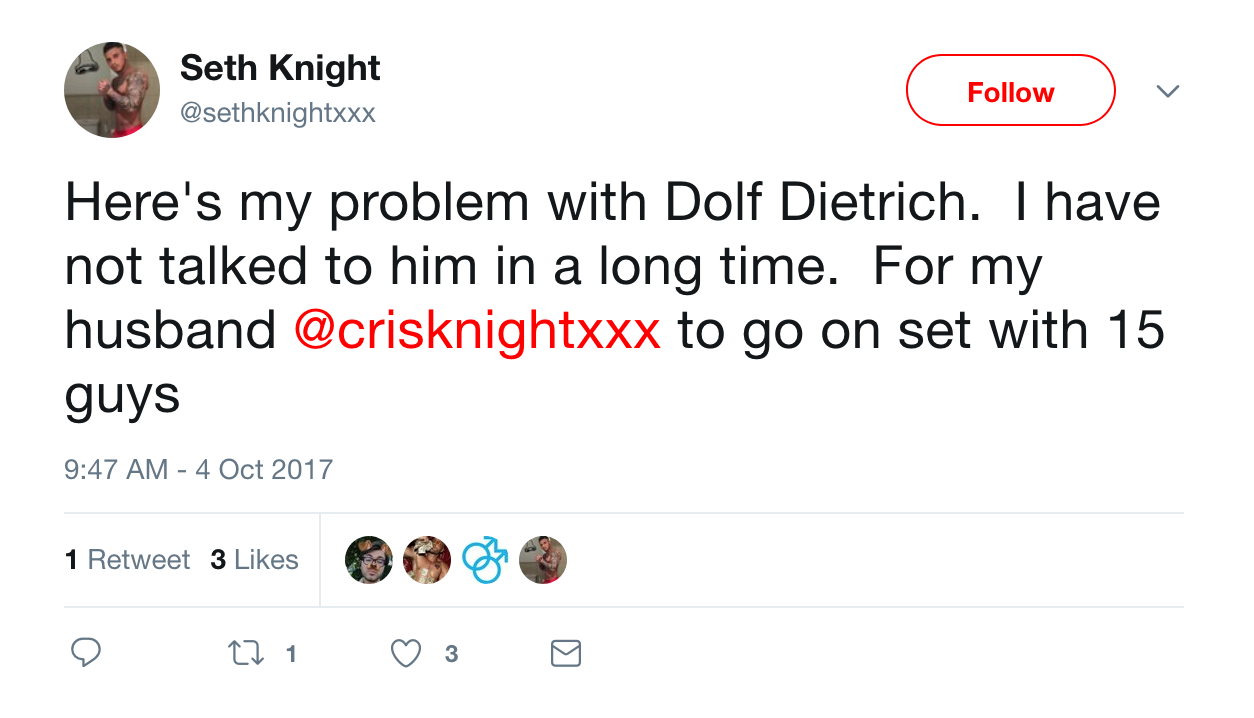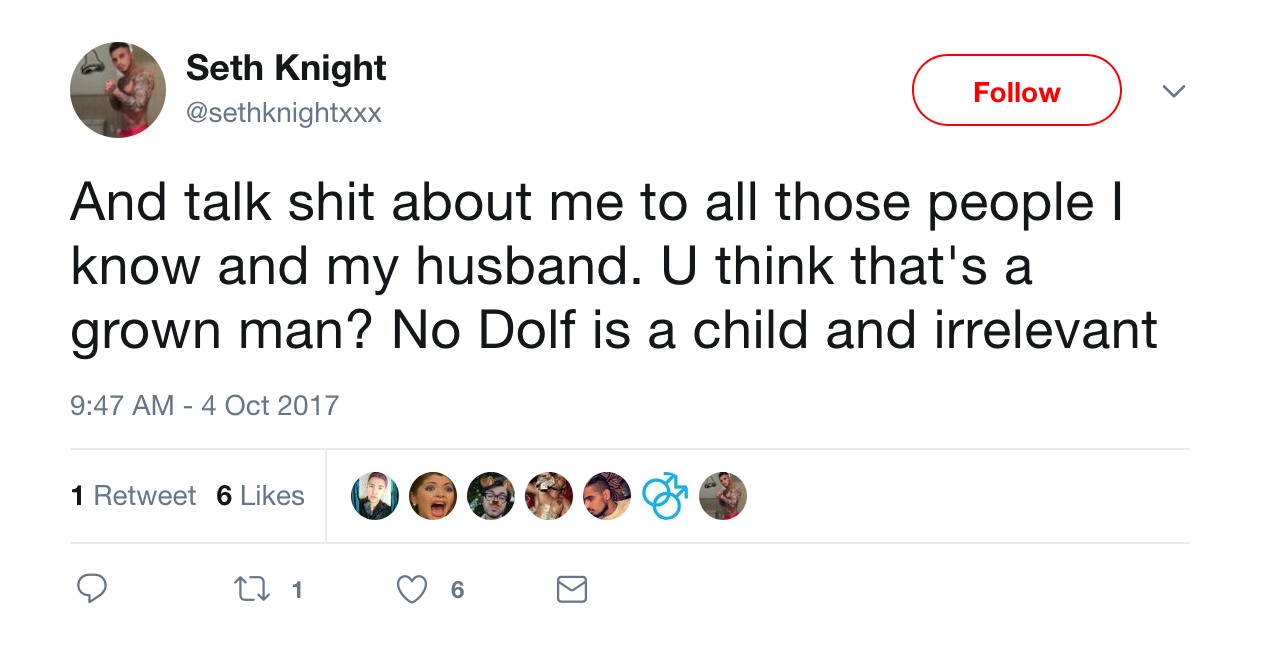 Side note: Seth Knight is married? To another gay porn star (who I've never heard of)? Well, good for him. His previous relationship with a gay porn star was with the very insane Jake Genesis, who retired to become a porn-shaming religious nutjob.
More: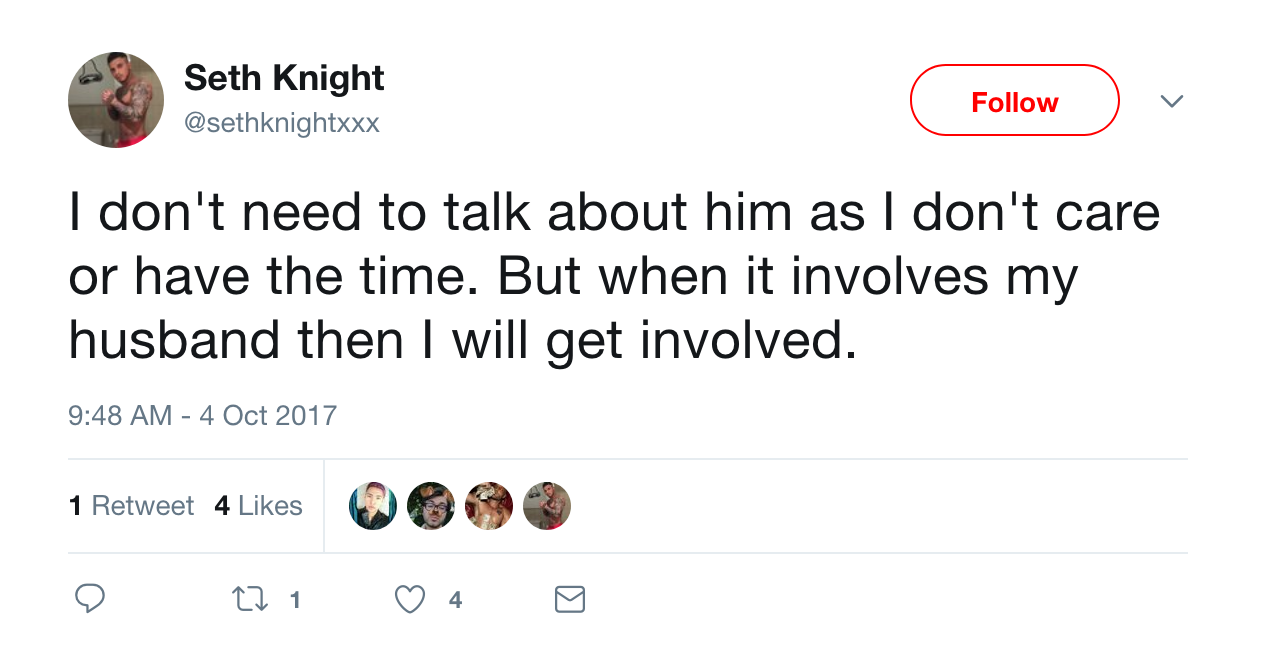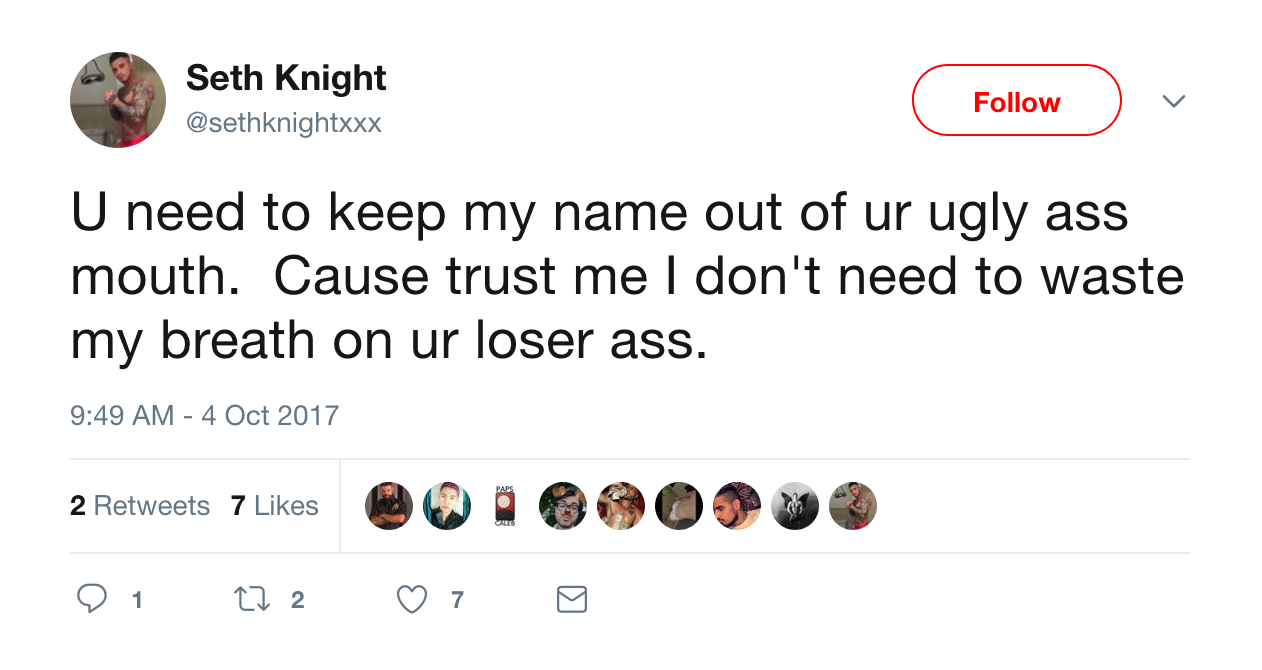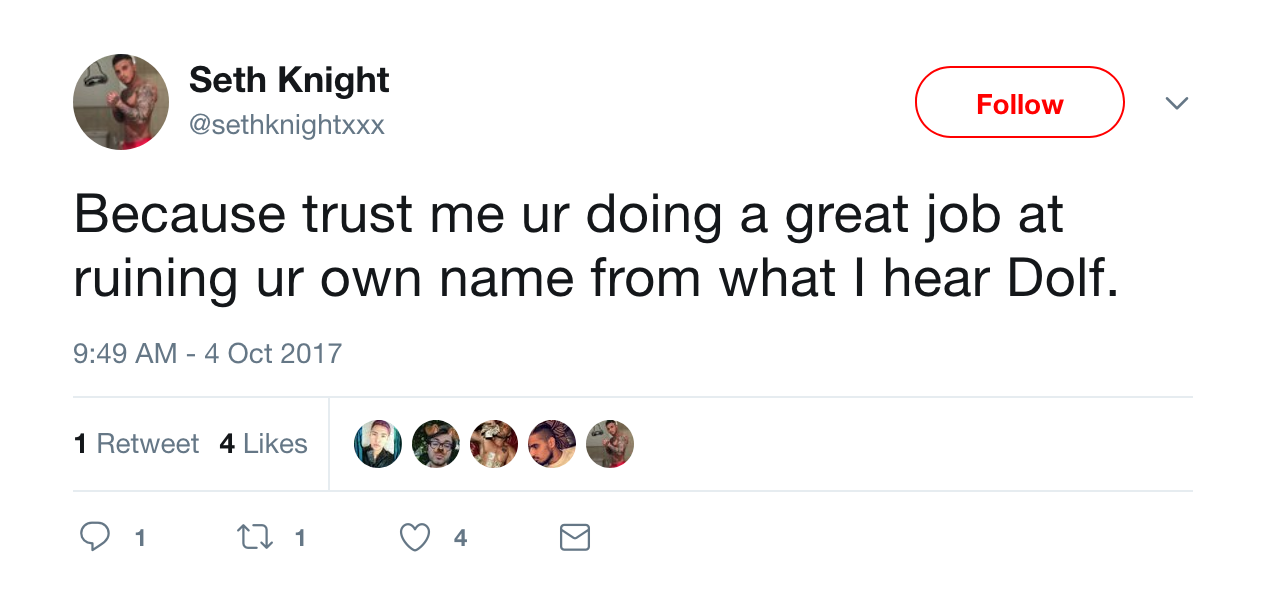 Seth Knight's tweets actually came after he tried to handle the situation privately with Dolf Dietrich via text message. But, drama queen Dolf published Seth's texts (below), provoking the above tweets from Seth.
Dolf Dietrich tweeting out Seth Knight's private text messages early this morning:
Seth Knight's "can't wait to see u one day" sounds like a threat! Watch out, Dolf.
Dolf Dietrich—and for those who have no idea who he is, he's primarily performed for Lucas Entertainment, so that should tell you all you need to know about him—continued bickering with Seth Knight for our entertainment: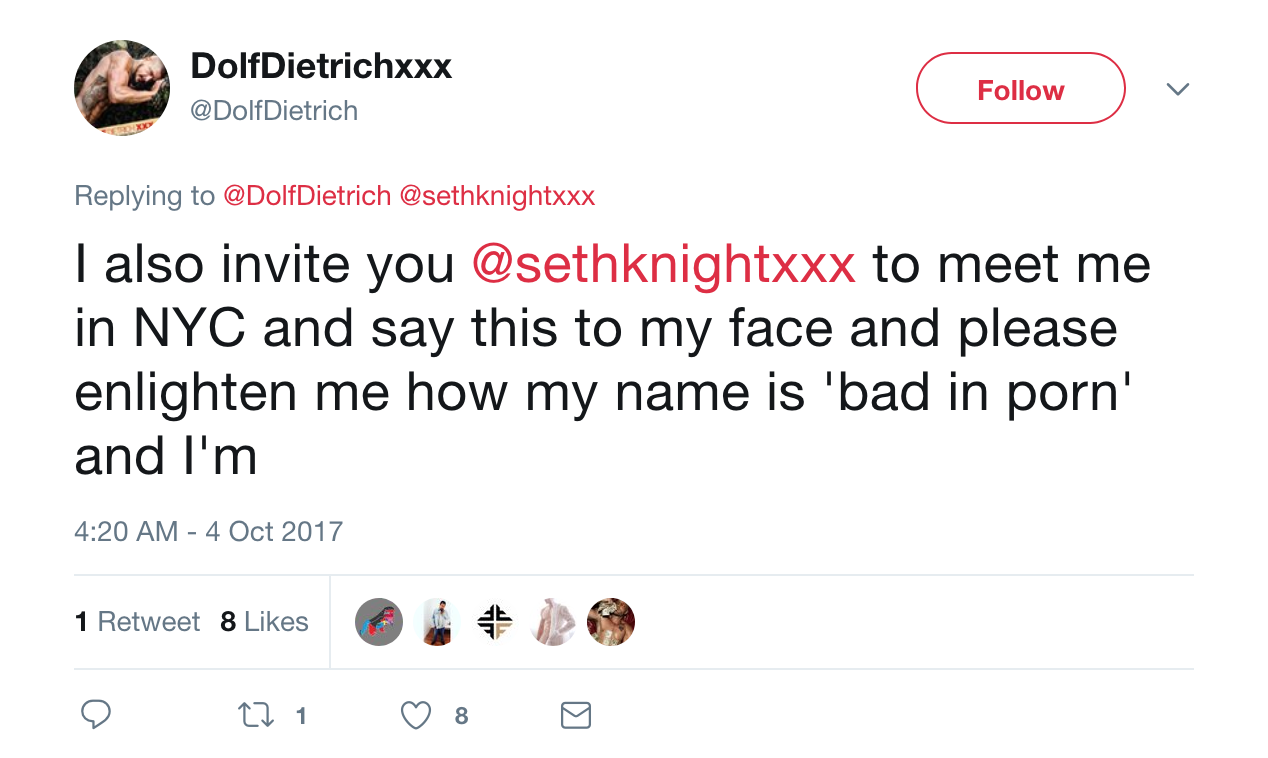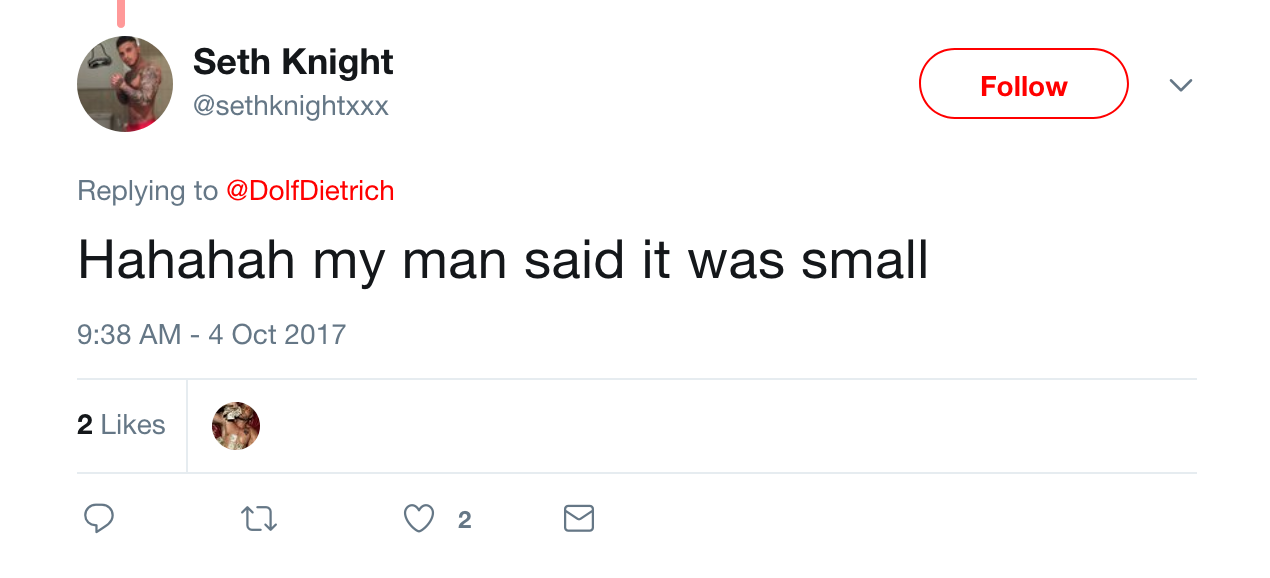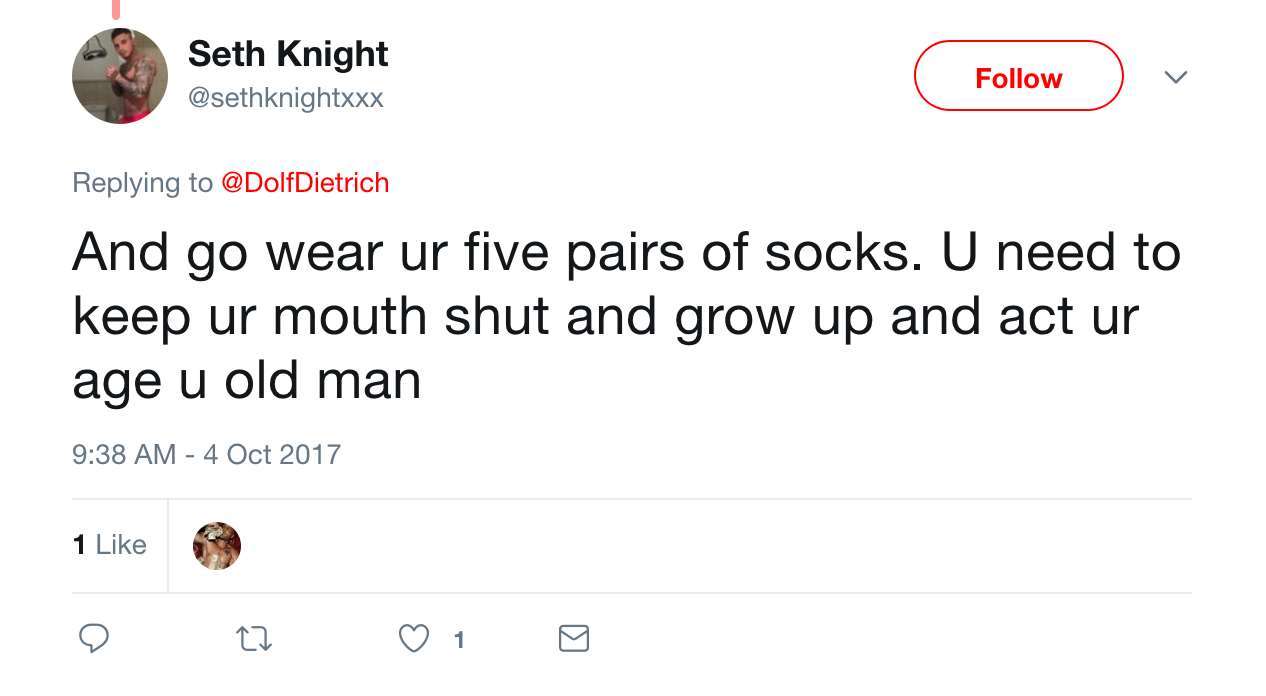 Choosing a side between these two is like choosing between Katy Perry and Taylor Swift, so I'll pass on that. But, I will say, Seth Knight clearly has the better tweets, as he continued to read Dolf Dietrich all morning long:
What might be more interesting than Seth Knight dragging Dolf Dietrich is how hot Seth Knight has become? The former twink—who made headlines several years ago after launching a fake GoFundMe to move to London, but then spent the money he swindled out of fans on a new tattoo—has beefed up and grown a cute little beard, and he looks good!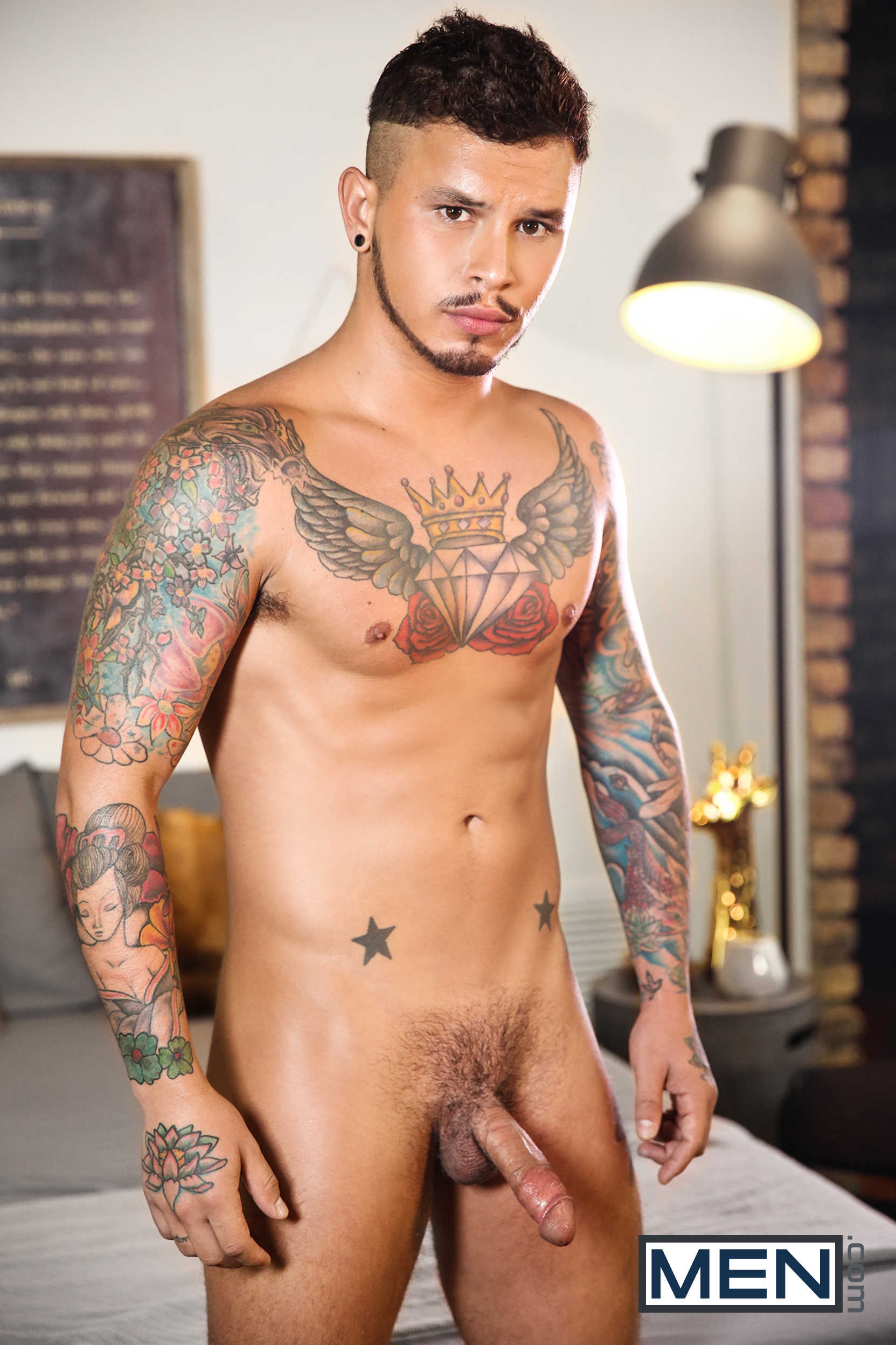 [via Men.com]
By aging a little, gaining some healthy weight, and fighting publicly with gay porn stars who allegedly wear five pairs of socks, Seth Knight is really having a career renaissance. Congrats to him!