Gay Days Returns To Disney World In "Don't Say Gay" Florida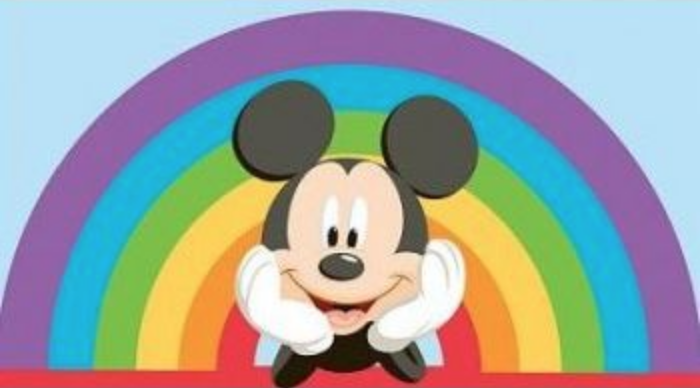 Not my cup of tea (because I'm an adult, I'm not into Disney), but "Gay Days" is back at Disney World and other theme parks in Florida this week, after taking two years off due to the pandemic. Ironically, COVID is spiking more now than it was either of the last two years when the event was canceled, but because the new official narrative is that "COVID is over," I guess everyone is expected to go and have a good time. Via ClickOrlando:
After a two-year suspension due to the coronavirus pandemic, Gay Days is returning to Central Florida.

According to the event website, the LGBTQ+ celebration is comprised of multiple events staged at world-famous attractions, gay & lesbian nightclubs, and unique venues secured for the purpose of creating an inclusive LGBTQ atmosphere.

The event kicked off Thursday, one day after the start of Pride Month, with stops at Walt Disney World, Universal Orlando, SeaWorld and the Avanti Palms Resort Orlando.

"Gay Days began in 1991 as a single designated day (always the first Saturday in June) when the LGBTQ community and friends were encouraged to 'Wear Red and Be Seen' (aka #RedShirtDay) while visiting the world's most popular theme parks," leaders described on the website.

The event's return to Walt Disney World comes amid controversy surrounding the recent signing of Florida's Parental Rights in Education law, known to its critics as the "Don't Say Gay" law. The legislation signed by the governor bars instruction on sexual orientation or gender identity in kindergarten through third grade.