[UPDATED] Gay Porn Star Alexander Gustavo Commits Suicide In Las Vegas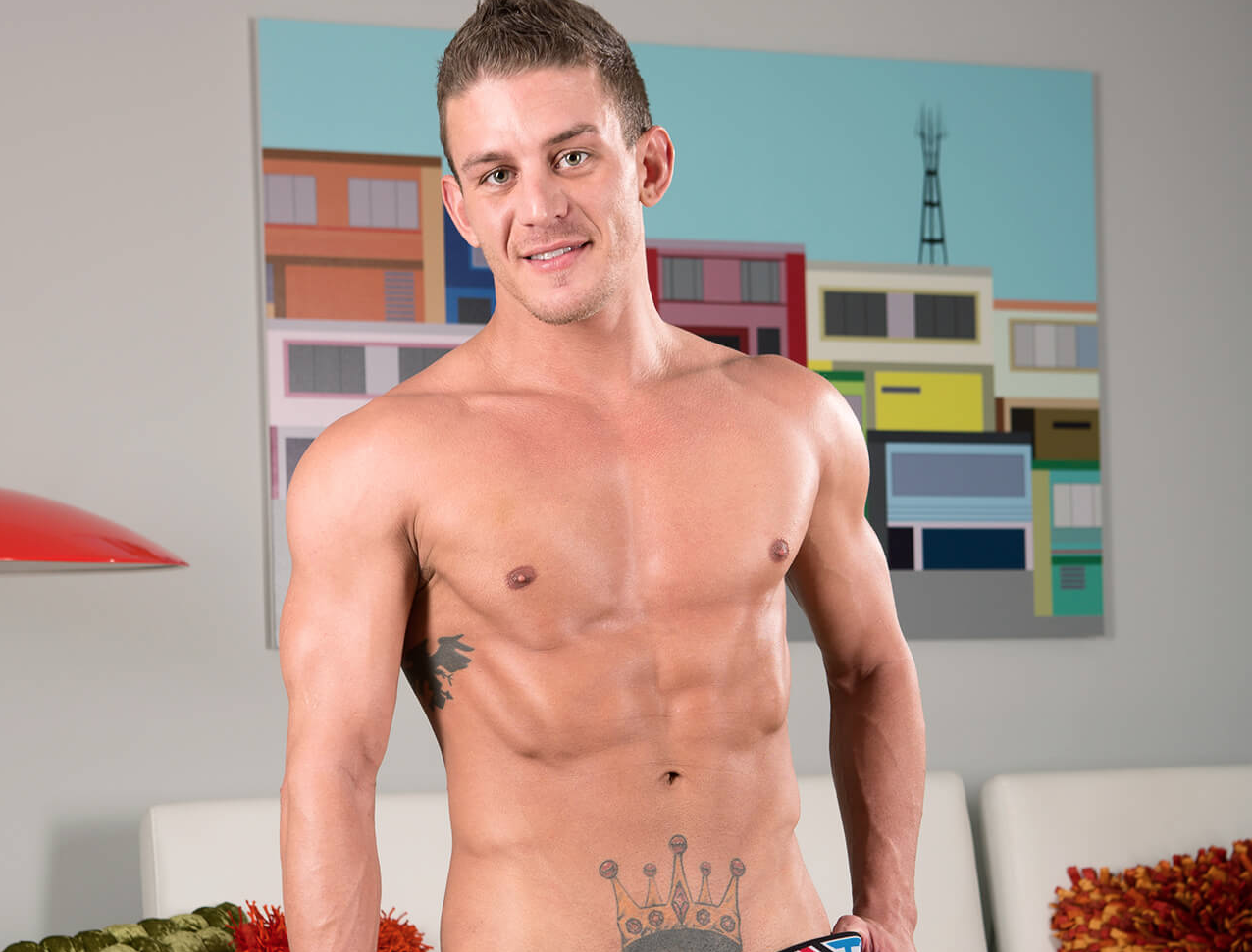 [This story has been updated below.]
Str8UpGayPorn is sorry to confirm the devastating news that gay porn star Alexander Gustavo has died from a self-inflicted gun shot wound in Las Vegas, Nevada. He was just 31 years old.
Gustavo's body was found tragically this morning by fellow performer Jaxton Wheeler. Wheeler had just returned home from filming with Kink and discovered Gustavo, who had committed suicide by shooting himself in the head. Gustavo and Wheeler (as seen below last January) had been roommates, co-stars, and great friends.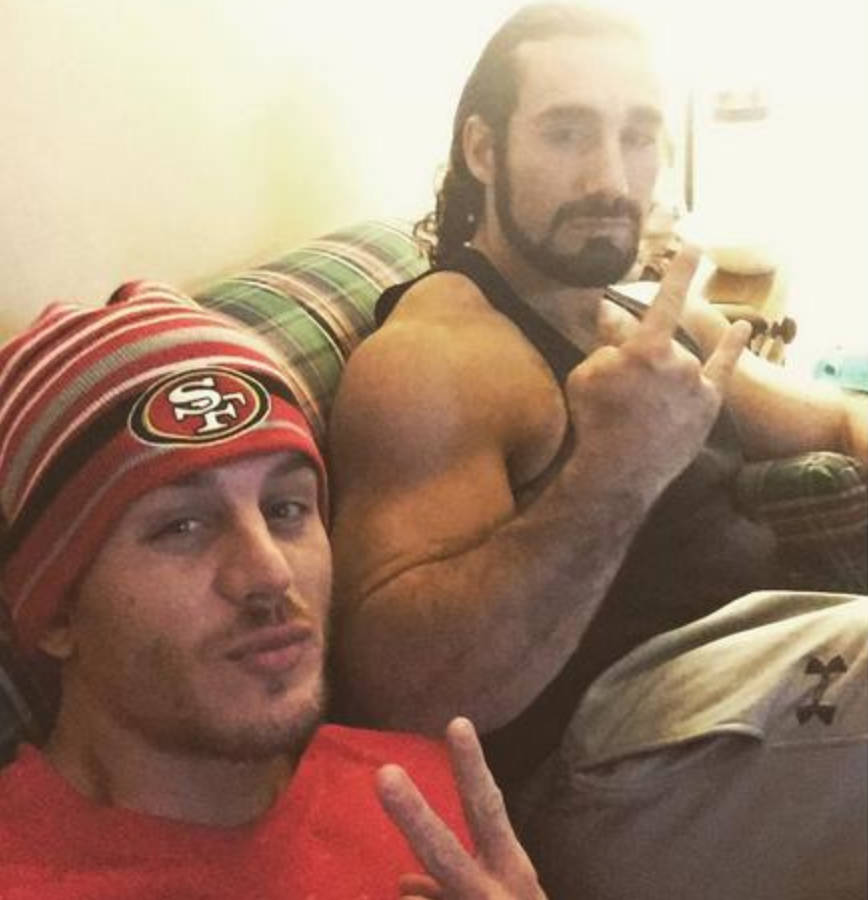 "I've never seen something like that in person before," Wheeler tells Str8UpGayPorn. "I've lost friends, but for it to be my best friend; he was like my brother. We really enjoyed working together…he looked out for me and I looked out for him. To know that he didn't say one thing to me, didn't reach out, [and] to find him with his girlfriend and her son following right behind me. It just keeps playing over and over in my head."
Gustavo, an award-winning and versatile performer who had that famous crown tattoo along his waist, had just filmed new scenes for Hot House in Las Vegas, and was RT'ing news about his work as recently as last night.
Alexander Gustavo started his adult film career in 2012 and has since performed in dozens of gay, straight, and bisexual scenes for multiple studios, including Men, Kink, Hot House, Pride Studios, and NextDoor. Co-stars, crews, and peers who filmed with or met Gustavo over the years are remembering him fondly as a kind, sweet, and loyal friend who will be greatly missed.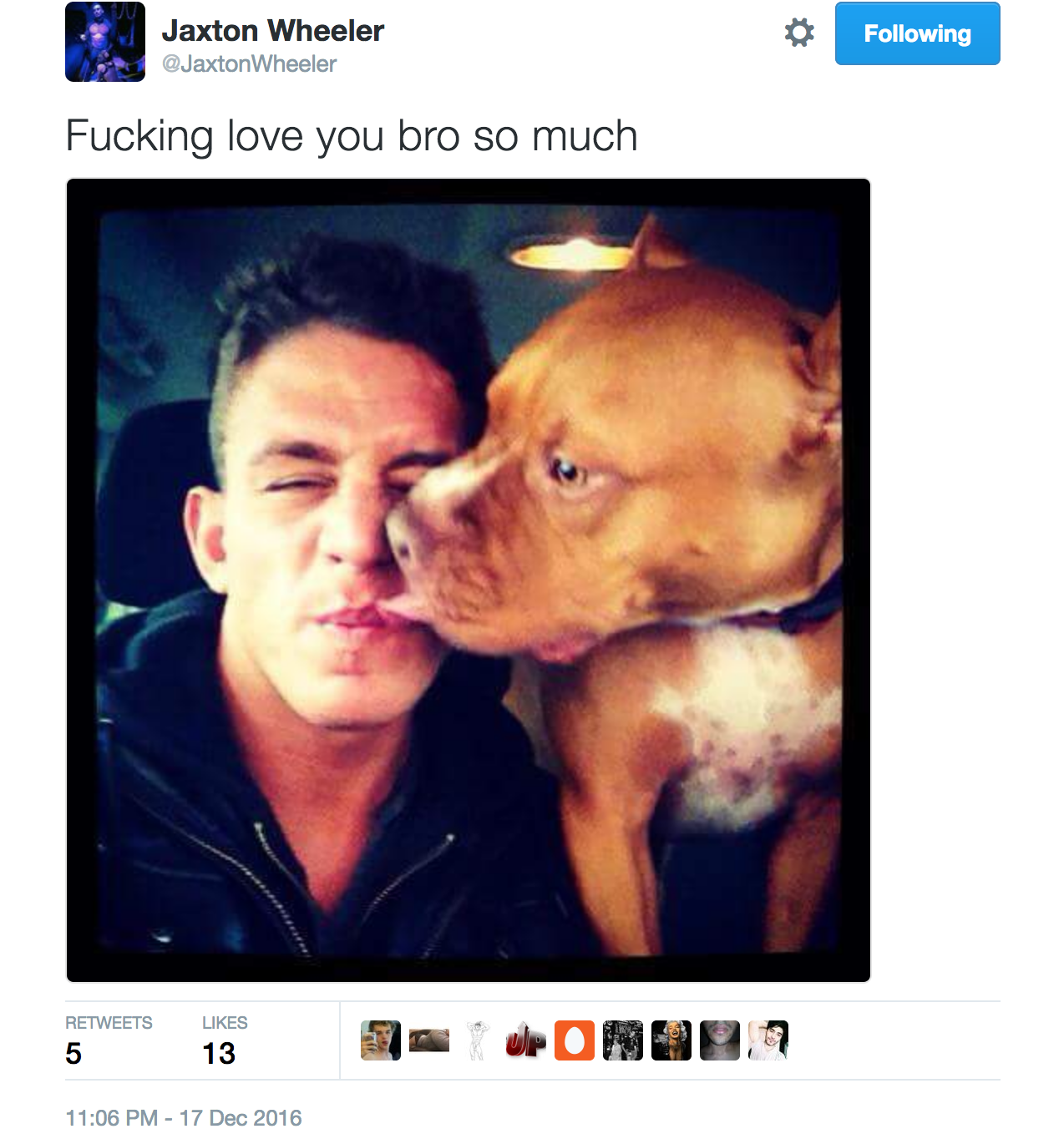 UPDATE: Alexander Gustavo's fiancé has informed Str8UpGayPorn that while Gustavo was found at Jaxton Wheeler's home, he was not currently Jaxton Wheeler's roommate, and he in fact lived with her and her son. She sent the below message and photos to Str8UpGayPorn:
Alexander Gustavo was 31. He was a loving father to our son, and he considered him his own. They had an unconditional love and my son is broken, and he misses his daddy dearly. He was loved by many and will always continue to be loved by everyone, and will be missed by all those lives he touched. I know I will never be able to replace the bond we had and will always have. Forever will he be in my heart. I wish all this were a dream. He was awesome at what he did for a living, and many loved his work, including myself. After a hard day of filming he would like to play craps at Texas casino to unwind, then come home and take a shower with me and sleep. He was a natural, and he loved what he did. Most people just knew him as a well known porn star, but I knew him as much more. I'm beyond broken that we will not be getting married this month; he was who I wanted to spend my life with. His laugh and smile and corny jokes is what people mostly know. He always made sure he came home to tuck my son in at night, watch a movie, and snuggle me to sleep. Just, sadly, this time he had not made his way home. One day I will see him again, and I can't wait for that day.
[Correction: An earlier version of this article stated that Gustavo was 33 years old. As his fiancé has clarified, he was 31.]