Gay Porn Star Bryce Evans Takes TWENTIETH Mug Shot After Being Jailed For Drug Possession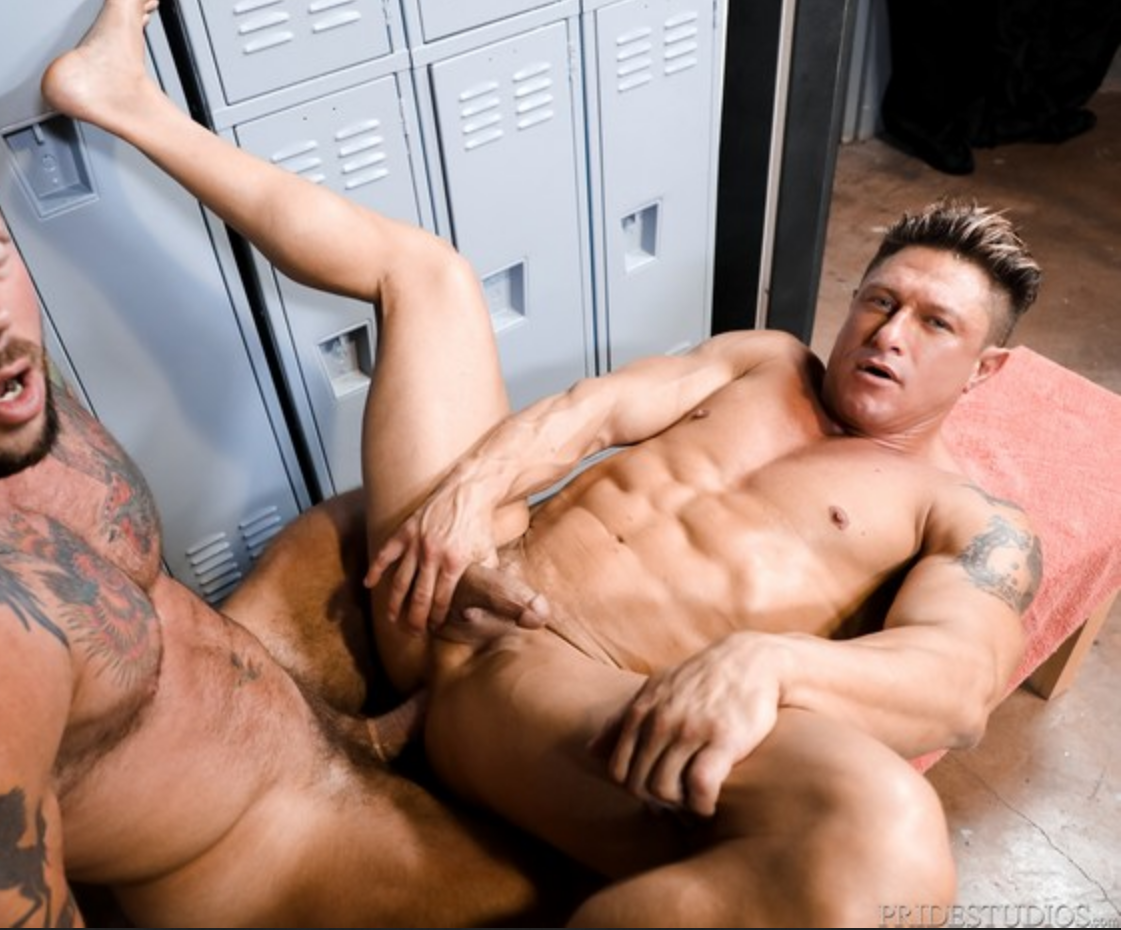 From DUIs and drug possession to grand theft auto, burglary, and battery, gay porn star Bryce Evans has been arrested and convicted on over a dozen charges over the last 20 years. Now, the 44-year-old performer—who, when he wasn't in prison, worked for Dominic Ford and Michael Lucas from 2011 through 2017, and then for Peter Fever and Pride Studios (as seen above) during the first half of 2018—has added a twentieth mug shot to his collection after being jailed in Florida on two felony charges connected to a previous arrest back in May of this year, for possession of cocaine and fentanyl.
Here's the Broward County booking report from the arrest in May: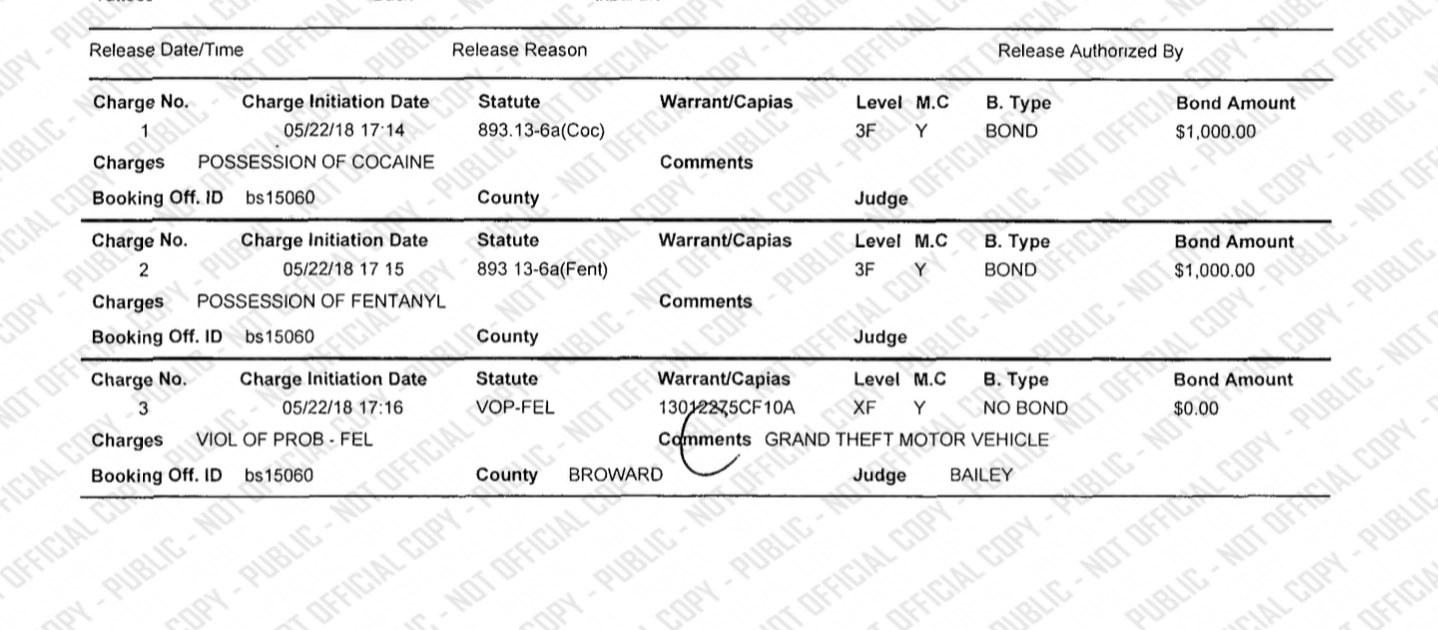 Prosecutors don't appear to be pursuing that third charge listed above (probation violation), and are moving forward with just the felony cocaine and fentanyl charges. At some point over the last few months, we was put back into custody in Broward County while awaiting trial on the drug charges, and his next court date is scheduled for December 5th, 2018.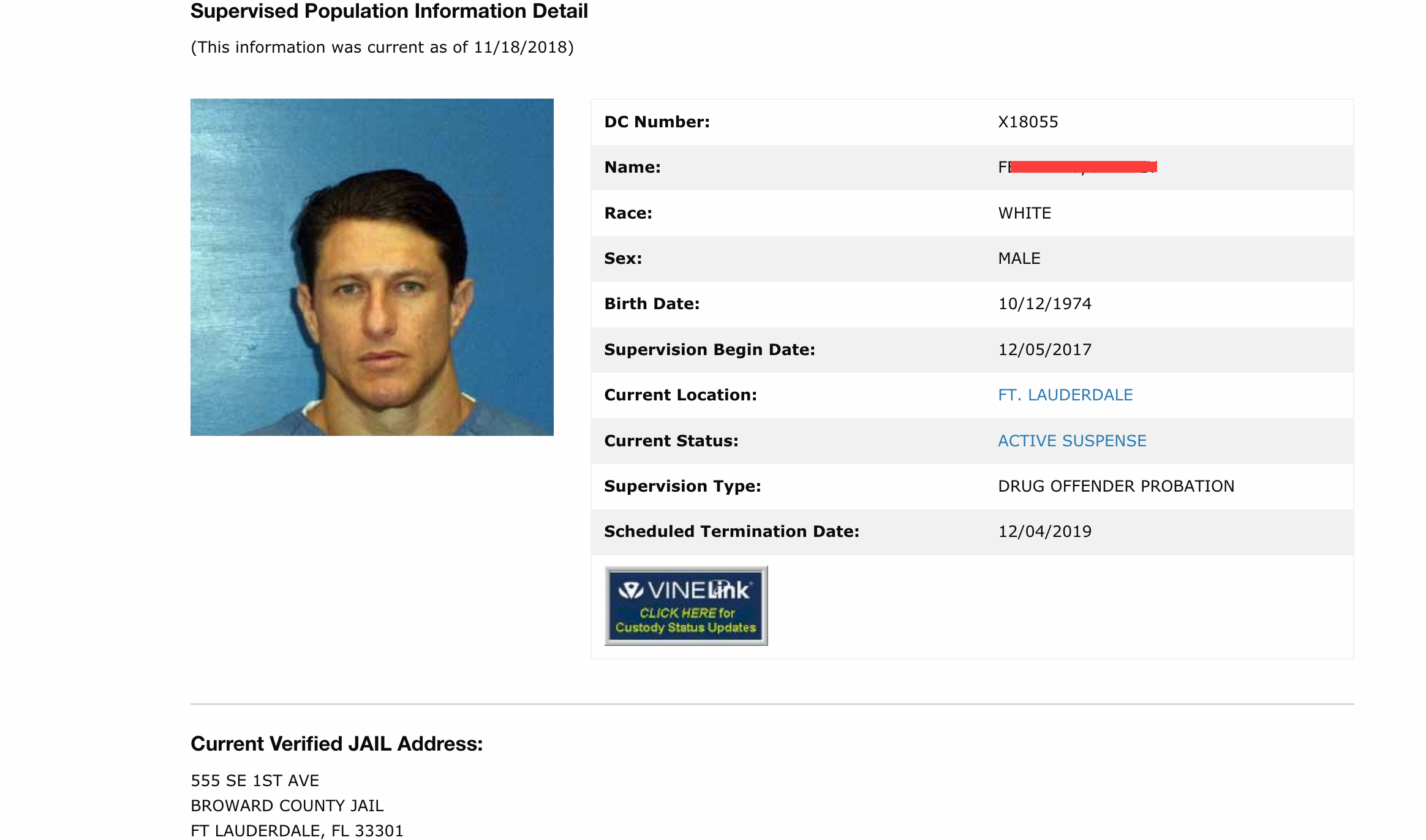 Note that the "termination date" on his record above likely refers to when his probation (which he was already on when he was arrested) ends, not when his prison term ends. (He hasn't been convicted on the pending drug charges, and there's the aforementioned hearing coming up on December 5th.)
Here's Bryce Evans' 20th mug shot, which extends his record as the gay porn star with the most mug shots in history:
Bryce Evans' mug shot (his nineteenth) from his arrest on May 22nd, 2018:
And ICYMI, here's a trip down mug shot memory lane. Bryce Evans' oldest available mug shot is from the year 2000, when was he was arrested for DUI in Fulton County, Georgia:
Next up, a Bryce Evans mug shot from May, 2001, after a third degree battery arrest in Volusia County, Florida:
Another Volusia County arrest in July, 2001:
Yet another Volusia County arrest just two months later, in September of 2001:
Bryce Evans arrested again in October, 2001:
Fast forward to 2003, in Volusia County yet again:
And then cut to 2006, when Bryce Evans was arrested for trespassing:
Yet another 2006 arrest, once again for grand theft auto: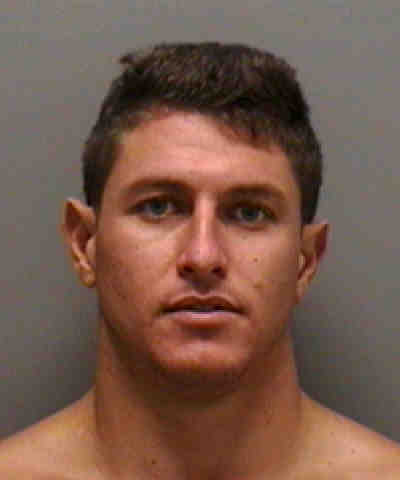 Bryce Evans took a few years off from taking mug shots between 2006 and 2010, but in November of 2010, he was arrested for dealing in stolen property and false ownership of pawned items:
Evans was busy in 2011—the same year he made his gay porn debut with Dominic Ford—with three new arrests and three new mug shots. First up, March of 2011 and another DUI:
Next, it's Bryce Evans one month later, in April of 2011, arrested again for grand theft, dealing in stolen property, and false ownership of pawned items:
In September of 2011, Evans was sentenced to nearly two years behind bars. Here he is after being convicted of trafficking in stolen property:
About 18 months later, Evans was released from prison early. But then, in March of 2013, he was arrested yet again for petty theft and parole violation:
Bryce Evans on August 24th, 2013, when he was arrested for criminal mischief:
Bryce Evans was busy again in August of 2013. Here he is on August 29th, after being arrested again for grand theft auto, driving on the wrong side of the road, driving on a suspended license, and for having expired tags (but, come on, if he stole the car, how can that be his fault?):
At some point in 2013, amidst all of these arrests, Bryce Evans went back to work for Dominic Ford, again. Then, in February of 2014, Evans was arrested again for driving on a suspended license and grand theft:
Evans took a year off from being arrested and taking mug shots, but in May of 2015, he was arrested again for cocaine possession and several other crimes: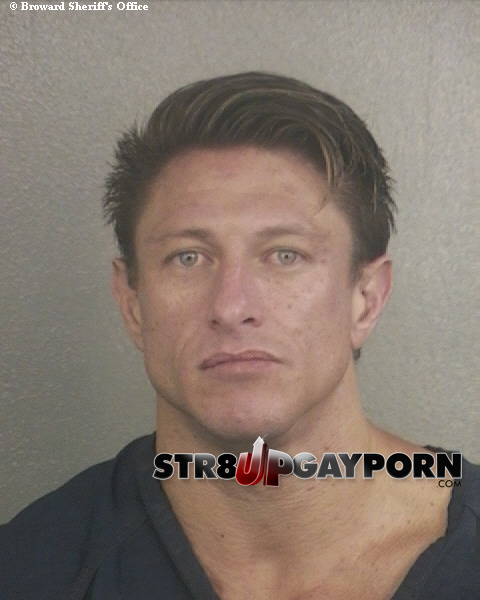 Then, in late 2015, Evans was convicted yet again on drug charges and sentenced to a couple more years in prison: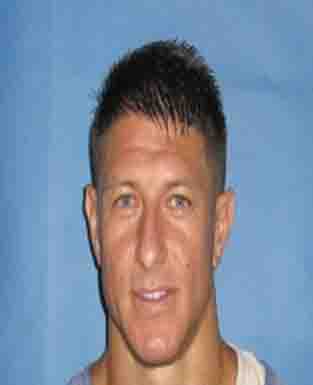 After Bryce Evans was released from prison in 2017, he went back to work again for Dominic Ford, and then Peter Fever and Pride Studios earlier this year, with his most recent scene released in June.
It'd be ideal for everyone (Bryce Evans, Florida's prisons, Florida taxpayers) if the Florida justice system had a drug rehab program to help treat Evans for his addiction, but it's clear they're unwilling or unable to do anything effective, unfortunately.